This past weekend Tim Durtschi and I attended the Portland, OR Ski Fever expo so Tim could drop off and sign some posters for the kids. We had heard Riley Poor had a spot set up for his Rally for Riley recovery fund, so we stopped by to say hi and finally meet the man himself. As you may or may not know Riley suffered a severe head/neck injury in early 2009 and has been making a huge recovery day by day, week by week, month by month, year by year and it is not an easy one. But he is still one of the most driven and positive people I have ever met, through the thick of it all and with the continued support from many of his friends and family there has been an overwhelming gathering of community to help in his recovery efforts, I recommended checking out the Rally for Riley page to learn more. And to Riley, from all of us here at Saga we know your future is bright, congratulations on all your recovery so far and keep those positive vibes going, you have inspired an entire community!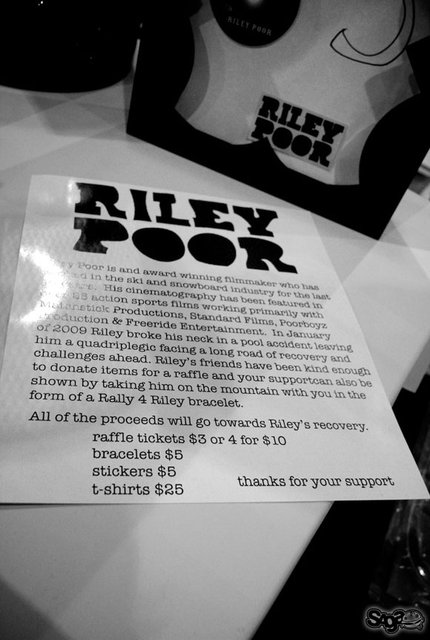 Riley and Tim. On a side note Riley had such sream'n deals on gear Tim bought a new beacon!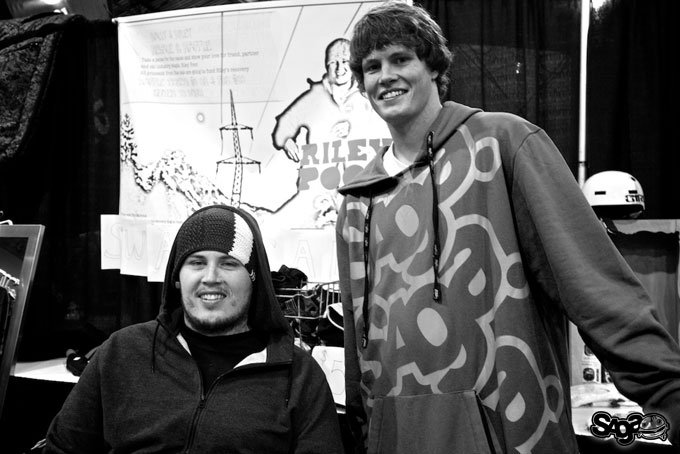 Just a small part of the many donated items from Riley's friends that were up for raffle.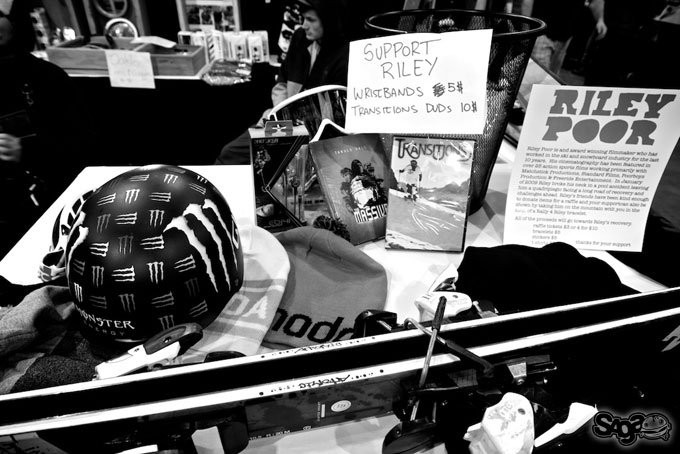 Tim holds the full length feature Transitions a film by Riley Poor.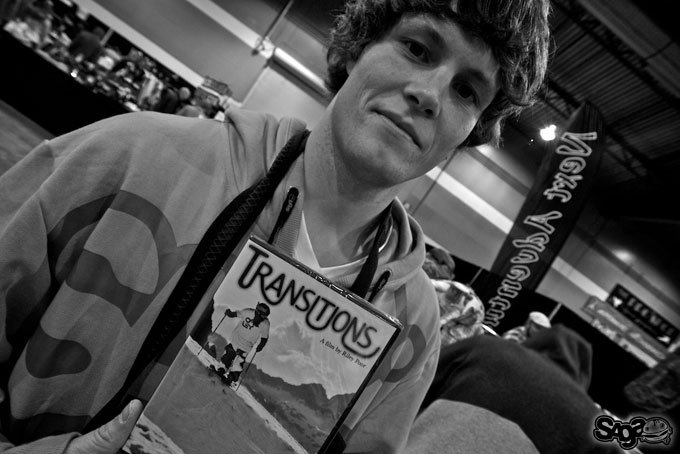 All of us chopping it up at the Rally for Riley booth at the expo. Good to finally meet you!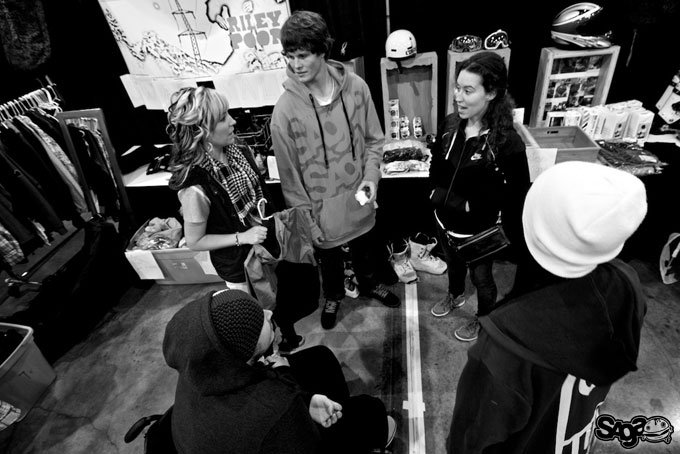 No related posts.