Hey everybody, Angeli here, reporting from the Atomic house in Utah and fresh back from my trip to "Mother Russia" with the Oakley/Red Bull crew. My week with the girls:My adventure started out rough, with a tornado in Atlanta, Georgia delaying me 2 days, making it 4 days of travel before arriving at my destination Sochi (the mountain town soon to be the home of the 2014 Winter Olympics). It wasn't too bad being stuck in the ATL... I got to experience the southern hospitality and southern home cookin'. Best Chicken of my life! Let's just say Grete was jealous! Ok back to the trip... The Oakley/Red Bull house was located in Krasyana Polyana, a little community at the base of the ski area (a 45 min. drive from the Sochi airport). So, I finally made it... only to find no running water in Krasyana Polyana due to a waterline break and a week of rain on the mountain! But all these circumstances didn't dampen my enthusiasm for the trip. I was across the world and ready to soak it all up! I had great company, consisting of Grete Eliassen, Gretchen Bleiler, Marie France Roy, Anne Flore Marxer, Liesl Holtz (our team manager) and a great crew!We spent our time building jibs and getting creative on the wet days, along with people watching and observing the Russian ski fashion, which included ponchos and butt pads to repel water while riding! We all rocked the butt pads one day to fully experience the Russian ski scene. It was epic!The weather finally lifted on the last day in Krasyana Polyana and we hiked around the back bowls making up for lost time. In a few hours we covered so much area you would have thought we had a heli.. but since there was bad weather on our heli day and the guide company was all booked up, we did it the old fashioned way... Lots and lots of hiking!A few highlights from Russia:*My first Russian powder-line.*Going to a "Banya" a Russian bath house where a traditionally trained therapist beats your body with limp bush branches in a sauna while dancing around your naked body... I know it sounds crazy... it was! But strangely relaxing at the same time. It's a form of massage I guess.*Reggae Dance Club in Moscow!!! My favorite of all our nights out!*Going to the Markets... A.Flore and I got invited to join a wedding party... *Liesl dropping a cornice with us, sticking it and proving to be a TM that can always hang!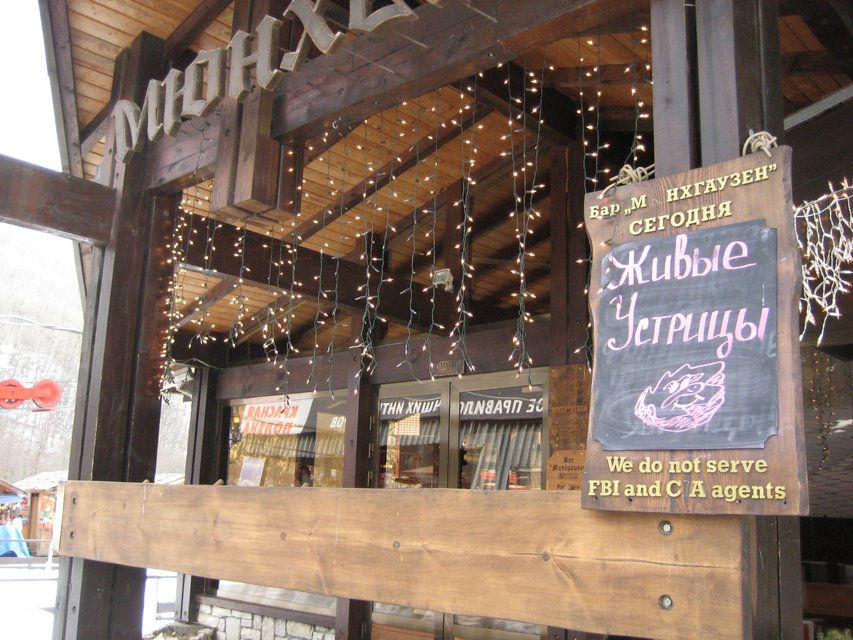 This is the entrance to the lodge at the ski area... it also doubles as a night life hot spot for the locals.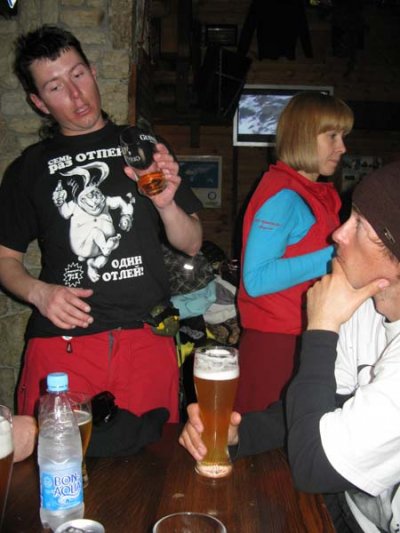 Like this guy... he was always in the bar Super pumped on arm wrestling people. He challenged Grete to a match and then took on our whole crew. Arm wrestling is big in Russia??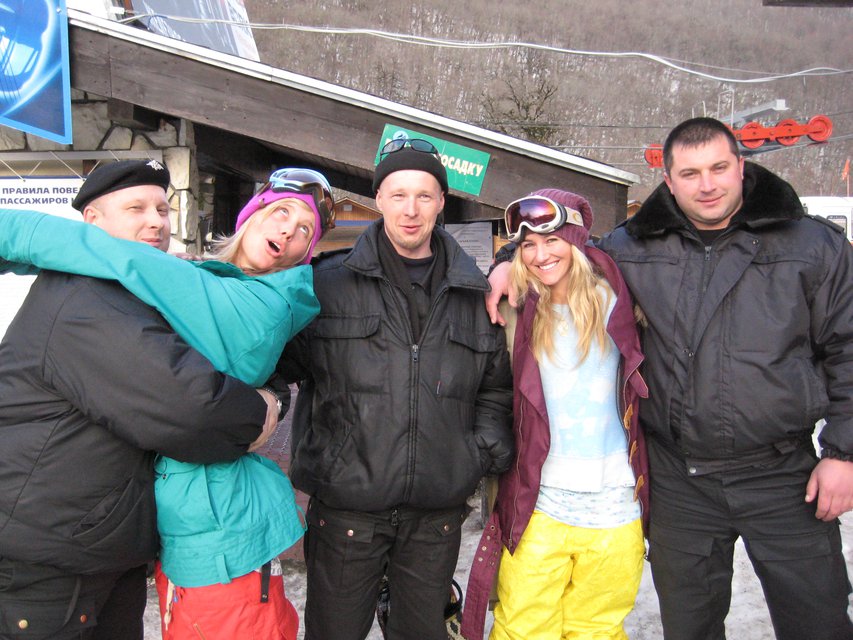 We made friends with the guards... they have gold teeth but rarely show them.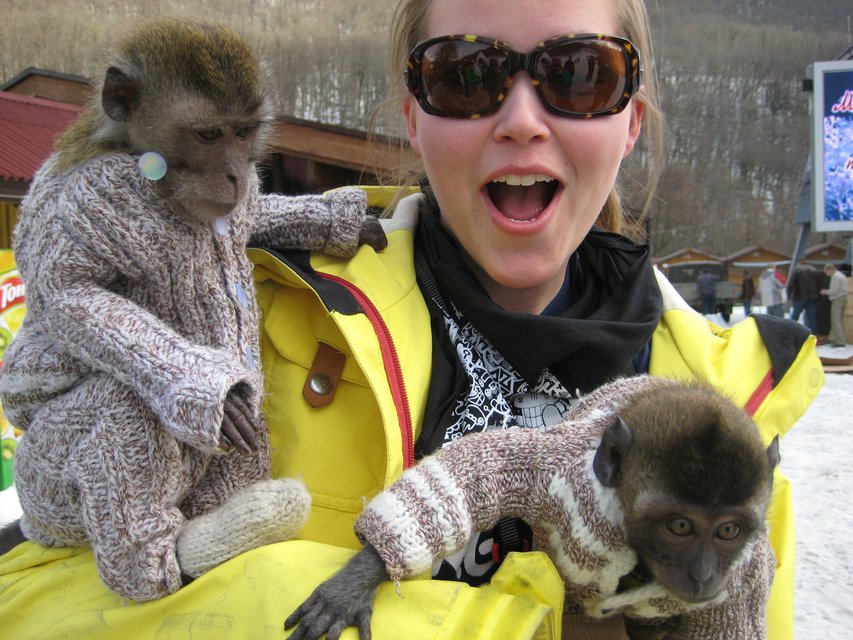 Grete monkeying around at the base of the mountain... watch out you have to pay to have them climb on you.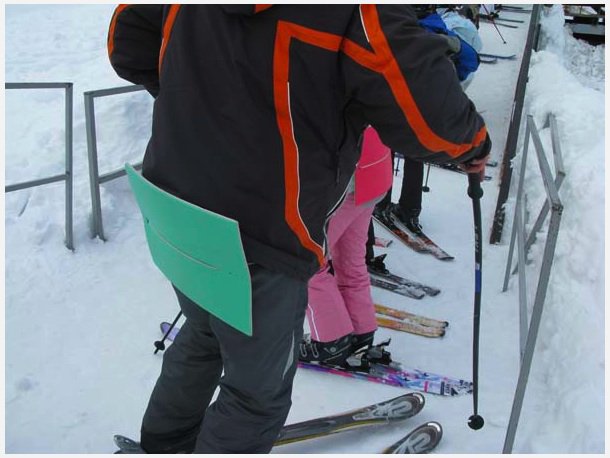 Butt Pad sighting.
The lifts were pretty high up and squeaky. Sketchy!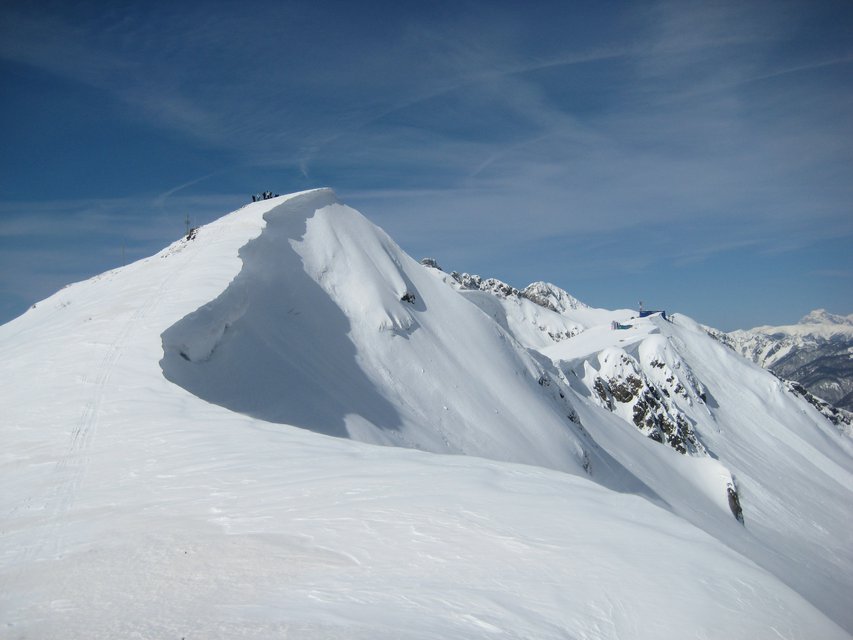 A sunny powder day finally came!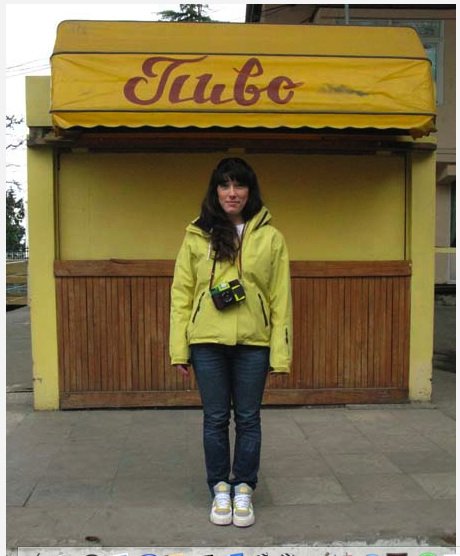 Me sight seeing in Sochi.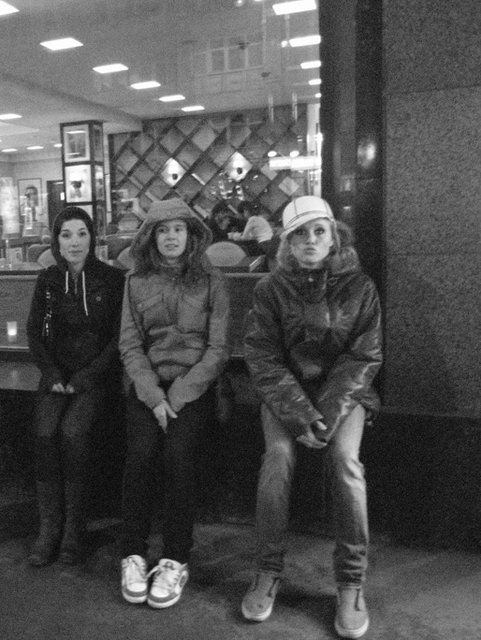 The girls and I heading to Reggae Night in Moscow.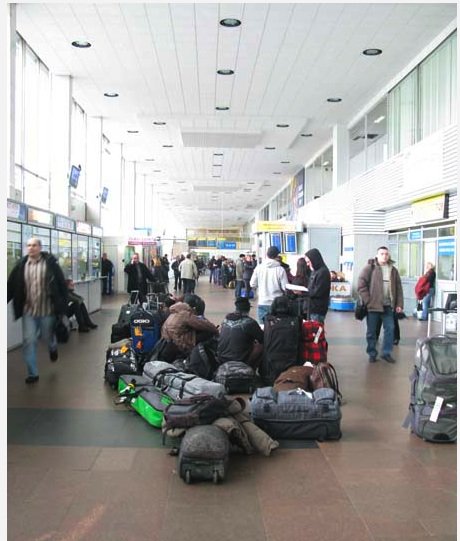 It was a great adventure! I learned a ton and had a ton of fun :)180 from that and here I am in Utah at the Atomic house with a bunch of smelly boys... ok they aren't too bad... no wait they're GREAT!Kris Ostness,Tim Durtschi,Chris Benchetler and I hang out and watch movies on a huge big screen tv when we get home from skiing. Yesterday we shot a river gap that was pretty nuts... it's always the in run that is Dub Black Diamond with these boys. It has been lots of laughs and fun here at the bachelor pad! But it is never all fun and games... we mean business and get serious about shoveling jumps and doing dishes. I have my own room which is super nice.Hmmm... well I will report some juicy stories as they roll in... cuz I am sure they will!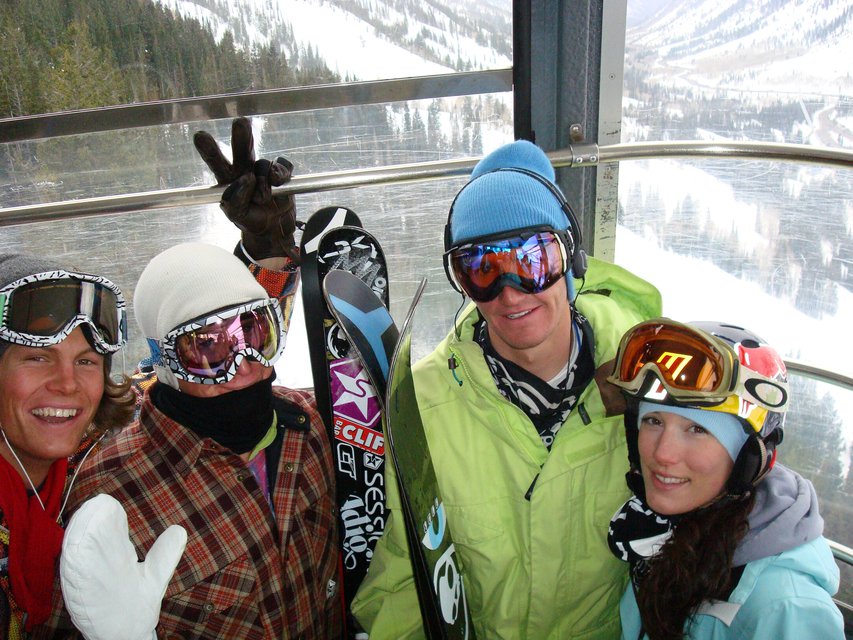 Here we are at Snowbird on the tram.Til then I'm out to Do Work...Peace,:)Angeli