Here are the latest rails coming out of the Arena Snowpark, rail work shop...
The Ollie Boxes.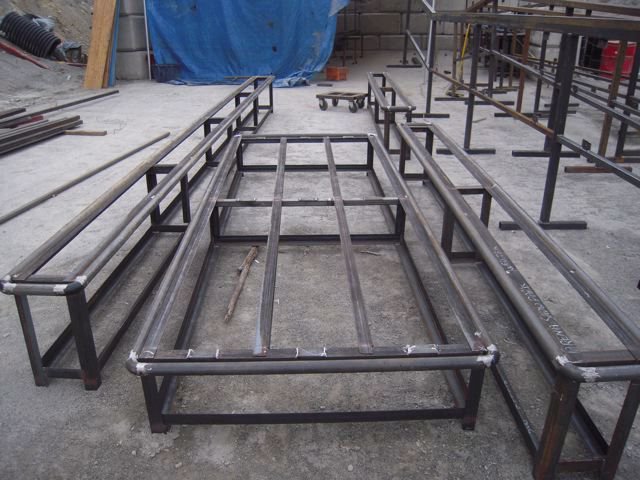 You've been asking for them, so here they are.  More boxes. The biggest box in the middle is 4ft wide x 10ft long and the two on the right are 2ft wide x 10ft long.  The low box shown on the left is 2ft wide x 20ft long.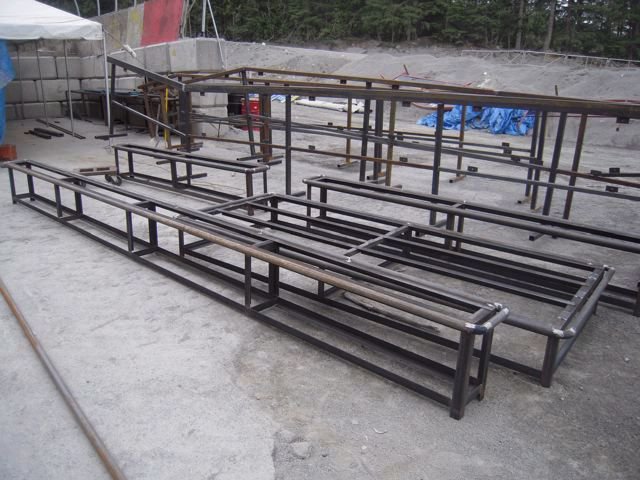 These boxes are designed for either a ride on or ollie on set-up   This means you more advanced park riders can dial new tricks on the boxes before taking them to the bigger rails and you novice park riders can learn your first rail tricks on a more inviting set-up.  In other words, more fun for everyone.
Closer Look at the Low Box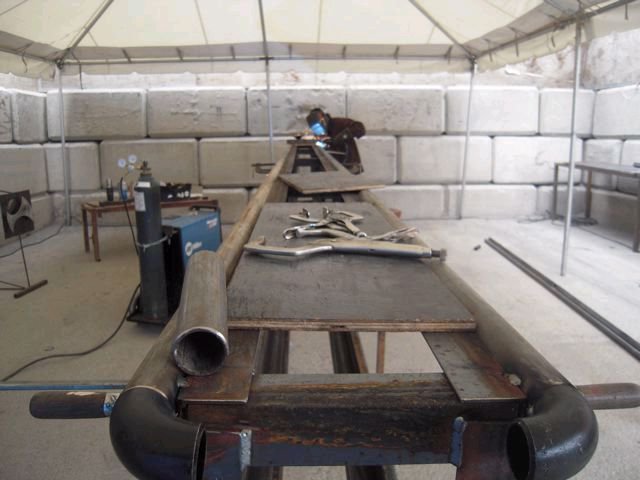 The low box getting some elbows!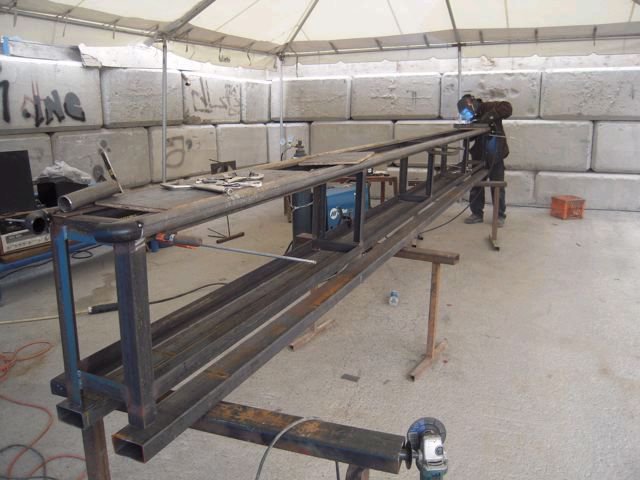 All that fresh steele just waiting for a coat of paint, some puckboard and the first skier to break it in!
"T" Style Box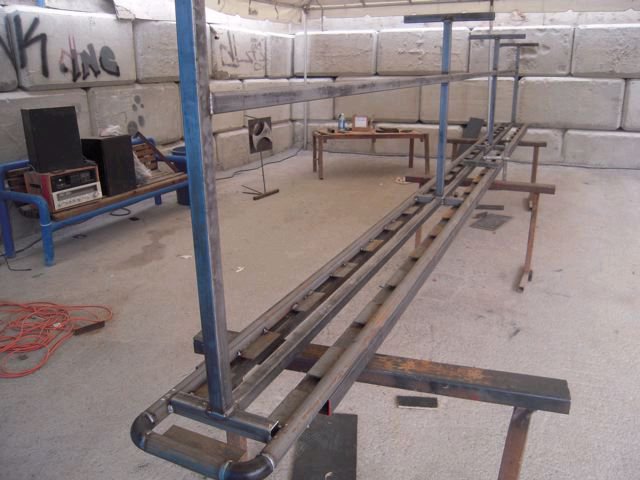 One of the most popular jibs, the "T" style box is the perfect feature to help you progress your tricks from the boxes to the rails.  It can be sketchy taking that new trick from a box set-up to a rail set-up for the first time, but this feature can make the whole process a lot less intimidating!  The "T" style box shown here is 2ft wide x 24ft long.
Thats all for today, but more pictures of new rails will be coming as soon as they roll out of the work shop.  Also we just got word that some of the new camp gear has been cleared by customs, so stay tuned for some pics of the new camp jackets and T-shirts!
The first camp session is just over 3 weeks away!!  Have you signed up yet?  Make sure you do soon if you haven't already.  Camp A is 90% full, Camp B is sold out, Camp C only has 5 spots left, and Camp D is 80% full.