If the Sierra Nevada mountains are anything beyond amazing, they are direct. As in, "yes, you will be transitioning from flip flops to Sorels and/or ski/snowboard boots in a matter of 24 hours".
We love that. Powder turns three weeks prior to Halloween, or a chance just to get out there and build a snowman in the yard are all fantastic attributes found at our playground. Enjoy some amazing photos that were taken today and we'll see you here at Alpine soon!
Ben Grasseschi making some sweet turns on October 6, 2011 at Alpine: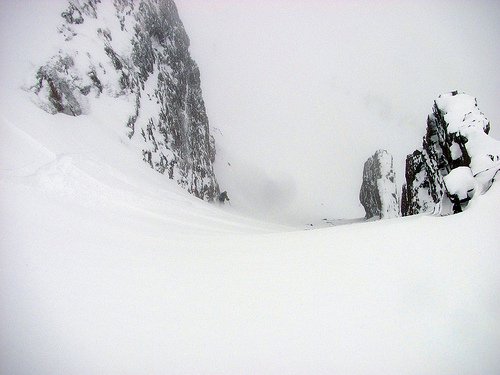 Alpine Meadows' Sundeck looks a bit different today than it did over July 4 weekend: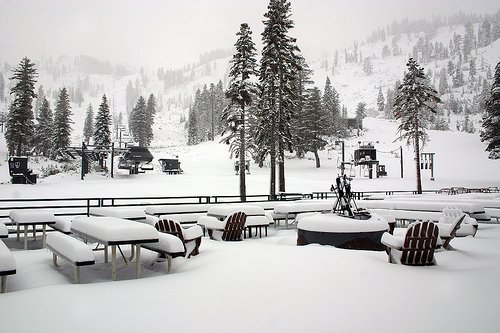 Slightly more than 11 inches covers the ground near the Alpine Meadows base lodge: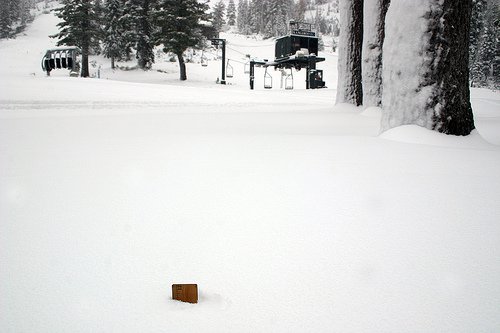 The snow banks are starting to pile high: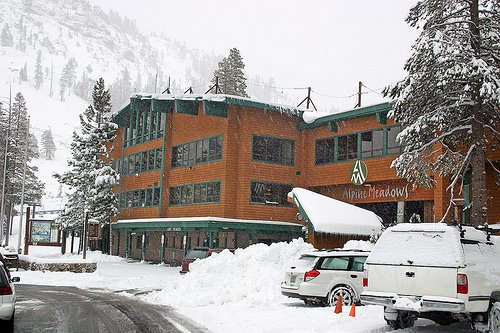 Another beautiful day at Alpine!