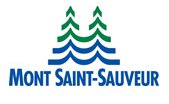 Mont Saint-Sauveur ENCORE the first ski station to blow snow in Quebec
Saint-Sauveur, November 3rd, 2010 - Snow lovers be ready, the ski season is about to begin. During the last night, Mont Saint-Sauveur's snowmaking system already started to blow in order to prepare the mountain for the new winter season. With temperatures of -5 degrees Celsius and humidity levels of 93%, conditions were not favorable to snowmaking, but thanks to the work accomplished by our operations team and a leading-edge snowmaking system, Mont Saint-Sauveur continues to work wonders. So Mont Saint-Sauveur is taking full advantage of the windows of cold weather that Mother Nature is sending.
Mont Saint-Sauveur is making sure it will have a snowy winter by investing $350, 000 in its artificial snowmaking equipment. The installation of a new water distribution line as well as the centralization and automation of its pumping stations will allow Mont Saint-Sauveur to optimize the amount of water used on the mountain during the ski season. This will make it possible to double the snowmaking capacity on cold winter nights. There will be no shortage of snow this winter…you will be engulfed!
Mont Saint-Sauveur has also decided to spread its snowmaking operations over the entire winter. Rather than concentrating it all at the beginning of the season, the resort will roll out its white blanket in smaller, but much more frequent, doses. This will provide guests with fresh, exceptional ski conditions throughout the season.
Once again, Mont Saint-Sauveur demonstrates the importance of being a leader in the ski industry and, more specifically, in artificial snowmaking.
CONTEST GUESS WHEN!*
Predict the Mont Saint-Sauveur exact day and time opening and get a chance to win your season pass. To participate, click here >>>
*One participation per person. The contest will end with the opening announcement.
So, do not wait any longer to buy your season pass to enjoy the first run of the season. For more information, visit http://www.mssi.ca.