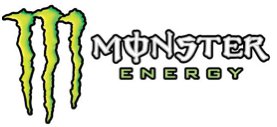 MONSTER ENERGY'S WORLD CLASS TEAM TAKES 13 MEDALS AT WINTER X GAMES 15
Check the Special Photo Gallery of the Winners and Action at monsterengergy.com.
Monster Energy congratulates its world-class team on its amazing 13 combined medals across ski, snowboarding, and snowmobiling at Winter X Games 15. Check out a very special photo gallery at monsterenergy.com (http://www.monsterenergy.com/news-events/winter-x-recap-gallery/) featuring all the best photos and triumphs in Aspen, CO.
In Ski Big Air, 18-year-old Alex Schlopy took the gold. Here for his rookie year, he wasn't even one of the invited riders to compete in the event. Getting an invite to compete last minute when another rider got injured, he dropped in and pulled a switch 1440 and a double 1620 for the Gold.
On the Ski Superpipe, last year Kevin Rolland was the dominant winner. This year the Frenchman backed it up with another Gold—with the pressure on in his last run, Rolland threw down with a double 1260, an Alli-oop 360 and a switch 900.
In Women's Ski Superpipe, Sarah Burke chalked up the gold, an amazing sixth medal in Superpipe at X Games and a much anticipated come back. With a dislocated shoulder still nagging, her first run saw a 360 and back-to-back flairs, plus a new ally oop flatspin 540 and a 900 to finish off the run.
Finishing off Monster Energy's dominance in the ski events is Keri Herman's Silver in Women's Ski Slopstyle. Her second straight Silver in the event had a 360, 540, and a switch 720 on the final hit leading to a 93.33. Stay tuned for more from Herman, a Breckinridge native who consistently is one of the strongest slopestyle competitors on the women's ski scene.
Over in Snowboarding Big Air, Sage Kostenburg perfectly executed a Cab double cork 1260 and backside 1080 double cork for the bronze. He worked out the kinks on the all-new Monster air bag in Park City, Utah, a training tool that allows Monster's athletes to learn new tricks.
Jamie Anderson once again found herself on the Winter X podium, this time with a Bronze medal in Women's Snowboarding Slopestyle. With one of the sickest styles on the planet Anderson is a podium mainstay: four X Games medals (including two golds), last year's Dew Cup champion, and winner of both Dew Tour events this year. Her impression on women's snowboarding continues to be undeniable.
In Snowboarder X, an event that puts snowboarders head to head on a technical downhill course, Nate Holland finished with a Bronze, less than one second out of the lead. It's an incredible sixth straight medal in the event.
Monster's team was extremely successful in snowmobile events. Speed and Style, an event that combine SnoCross and freestyle, saw an all-Monster Energy final. Joe Parsons added more gold hardware to his X Games collection (his seventh overall medal) beating fellow Monster snowmobiler Heath Frisby who took a Silver medal.
In SnoCross, the always-dominant Tucker Hibbert won his sixth overall Winter X SnoCross gold medal - tenth overall – by a large margin. Meanwhile in Adaptive SnoCross, Hibbert graciously lent a sled and space in Monster Energy/Arctic Cat hauler to friend Jeff Tweet. Tweet responded with the silver medal. Successes continued with Doug Henry taking the Gold as a sit down in Adaptive Snowcross, taking the medal despite the broken equipment that forced him to race conservatively.
To close out a great weekend of snowmobiling Frisby busted out an amazing backflip tsunami no-handed lander in Best Trick for a Bronze medal, his second medal at Winter X Games 15.
Check out the special photo gallery at monsterenergy.com filled with a bunch of exclusive and epic photos of Monster's Energy's team at Winter X Games 15 (http://www.monsterenergy.com/news-events/winter-x-recap-gallery/). Dive into the site further for extensive coverage, photos and videos of each event over the weekend.