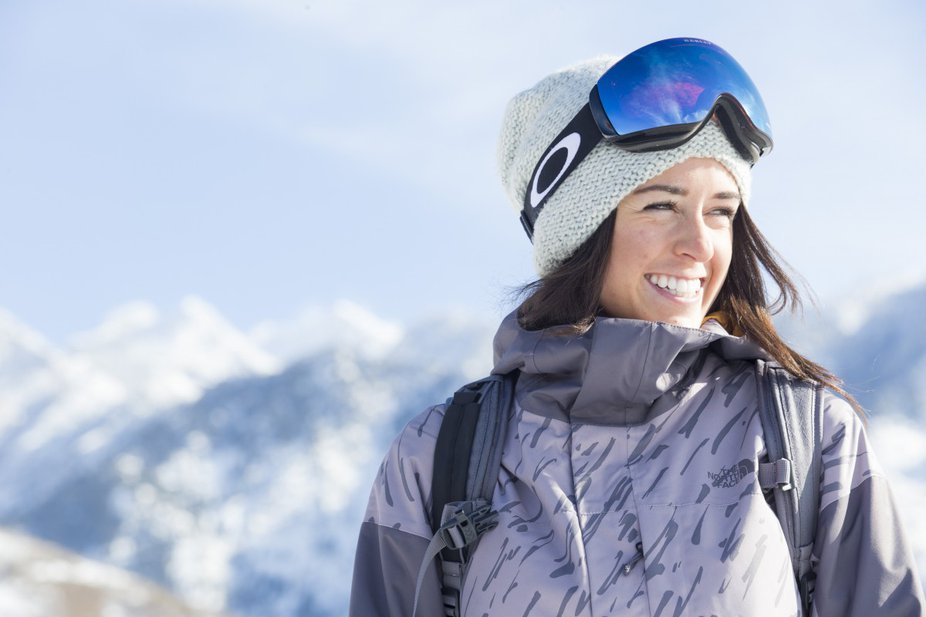 Adam Clark photo.
Tatum Monod has been a crowd favorite since her debut in Level 1's "Less". She won the award of 'Best Female Short' at iF3 2015 for her performance in "Small World", and took home Freeskier's 2015 People's Choice Female Skier of the Year. After multiple seasons with Orage (READ: Orage Announces New Team), Monod joins a team made up of skiing's most dominant women such as Angel Collinson and Ingrid Backstrom.
Congrats, Tatum- we're stoked to see what you come out with this season!
https://www.instagram.com/p/_kpmcqA_EG/?taken-by=tatummonod
-- Official North Face Press Release --
The North Face Announces Addition of Tatum Monod To Global Athlete Team
"The North Face and the entire Athlete Team is excited about having Tatum on-board. Her hard-charging skills combined with her fun and infectious personality is the ideal addition to the team," said The North Face Sports Marketing Director Katie Ramage.
At only 24 years old Monod has collected more accolades than most skiers do in a lifetime, including winning Freeskier Magazine's People's Choice Female Skier of the Year in 2015, Best Female Short at IF3 in 2015 and being named Skier of the Year by Freeskier Magazine in 2014.
"I couldn't be more excited to be partnering with a company like The North Face. They have such deep roots in our sport and have always been a huge supporter of skiing and the outdoors. Their products are perfect for me whether I am heliskiing in Alaska or skiing in the park with my friends in Utah," Monod said.
Born in Banff, Alberta, Monod was raised by a family with a deep history in skiing, including owning a legendary ski shop, Banff's Monod Sports, which opened in 1949 and where Monod has worked for most of her life.
With an incredible legacy rooted in skiing, some find it surprising that Monod didn't begin skiing until the age of 12. However, with only 12 years on hill Monod has certainly earned her spot among skiing's top women and was called Level 1 Productions' secret weapon by ESPN for her outstanding segment in their 2014 film "Less."
When she's not skiing, Monod attends college in Salt Lake City where she is studying outerwear fashion design.