Words & photos by Jeff Schmuck
Now that COC has closed up shop for the summer and Momentum is in the midst of their fifth and final session with Adult Week, it's time for our last update on the biggest ski-only summer camp in the world.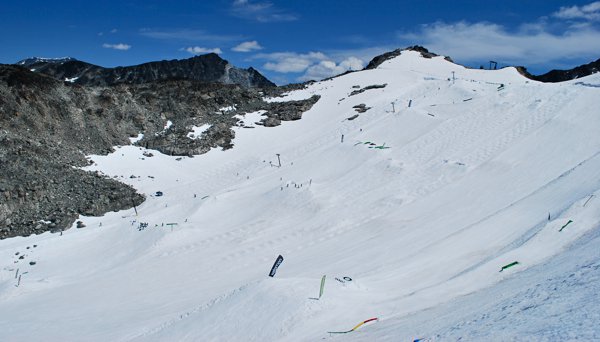 Momentum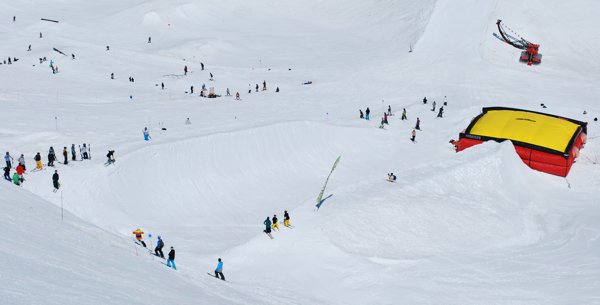 The 22-foot superpipe with the public park in the background.
As always, we begin with the campers and their coaches, who unlike those who attended the previous three sessions had a day or two of murky weather to deal with, but it didn't stop them from participating in one of the most entertaining and impromptu jump sessions of the entire summer, complete with enough laid out backflips and front flips to make the late and great Shane McConkey proud.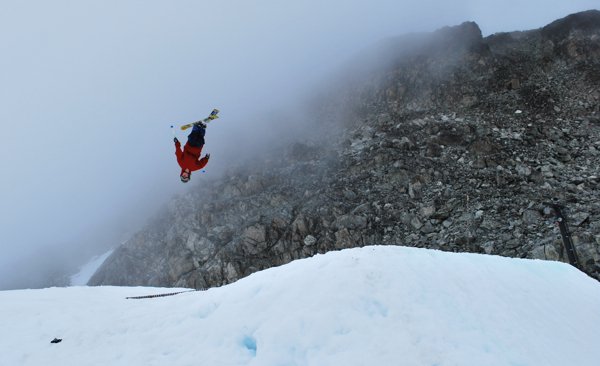 Backflip into the abyss.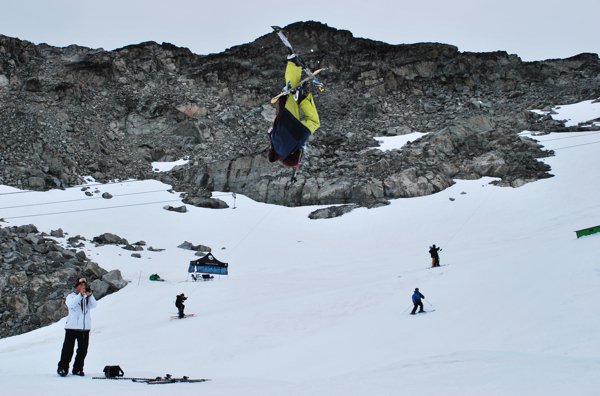 A nice father and son moment with Momentum Founder John Smart filming his son Luke's first flatspin.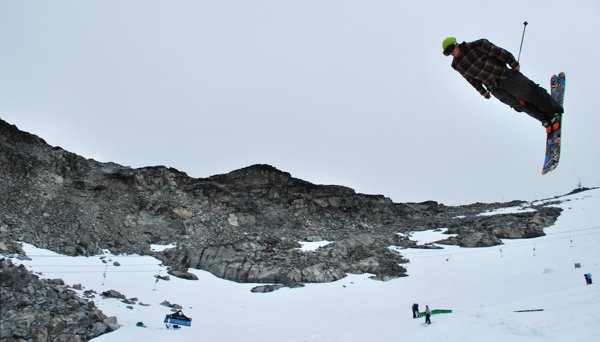 Rory Bushfield kicking off the flip fest with a massive laid-out lawn dart.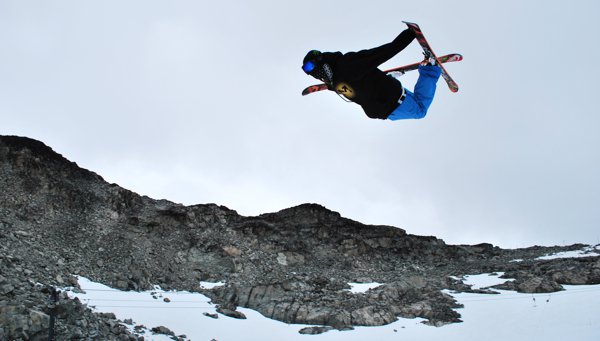 James 'Woodsy' Woods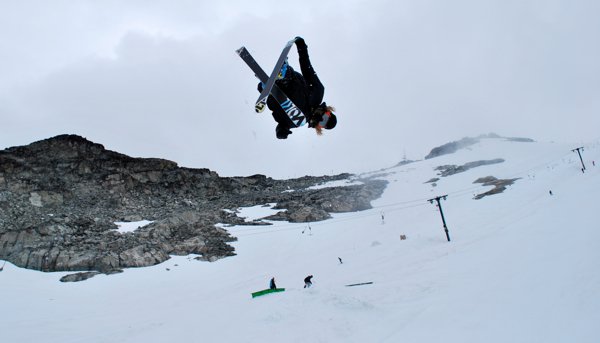 Matt Margetts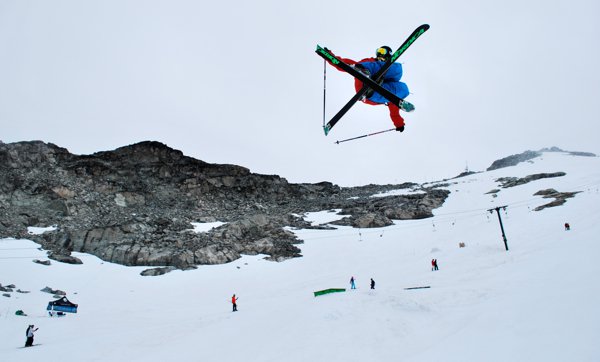 Peter Olenick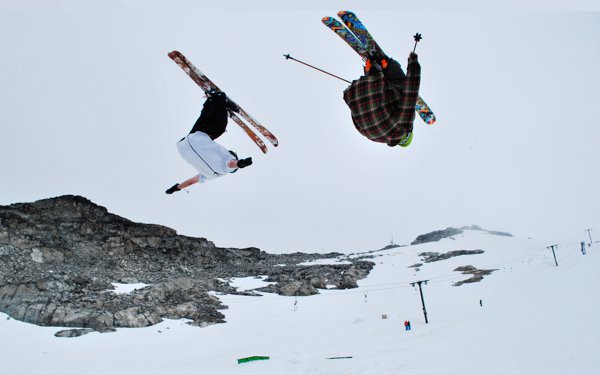 Tandem front flips from Jamieson Irvine and Rory Bushfield.
Even the diggers put down their salt bags and shovels to get in on the act, helmed by their fearless leader Mike Shaw, who along with his hard working crew deserve much love and respect for constructing and maintaining Momentum's best lane ever.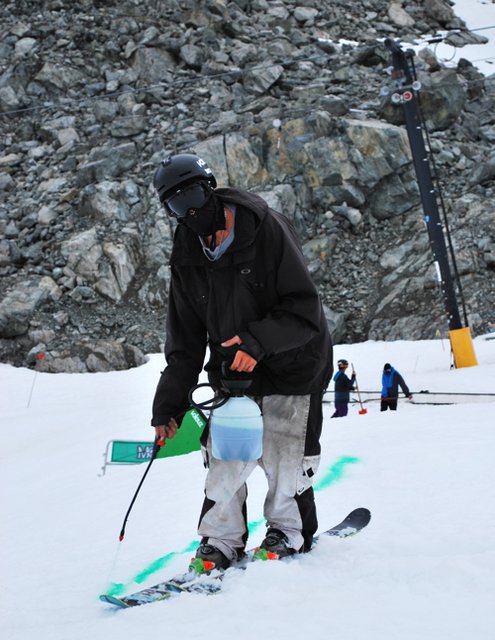 Big ups to Momentum Head Digger Mike Shaw and the rest of the diggers, the unsung heroes of the glacier...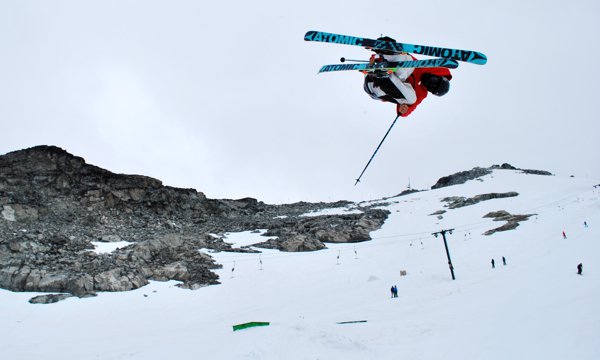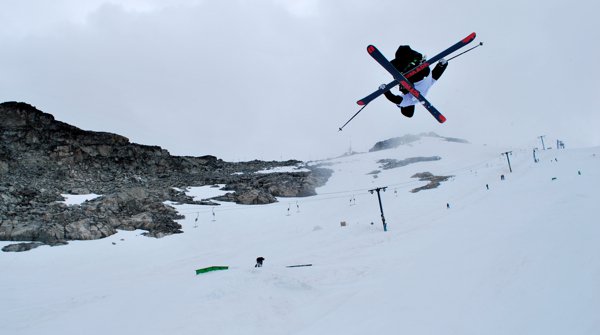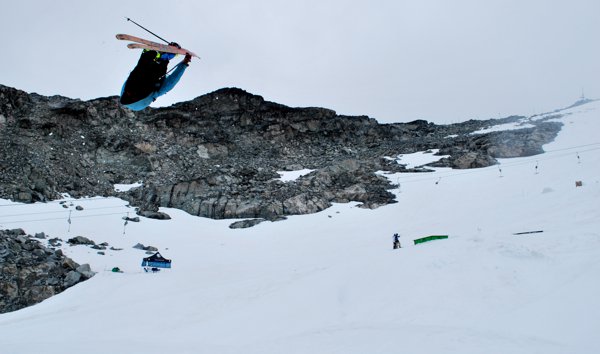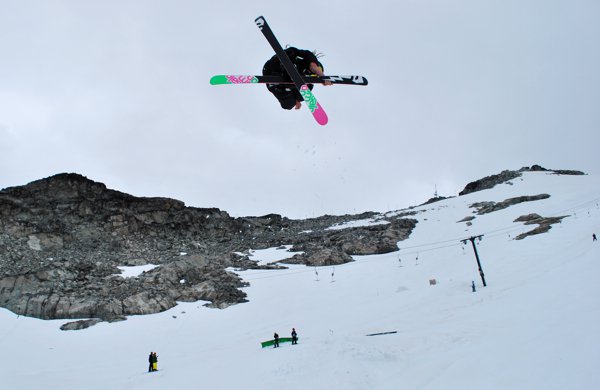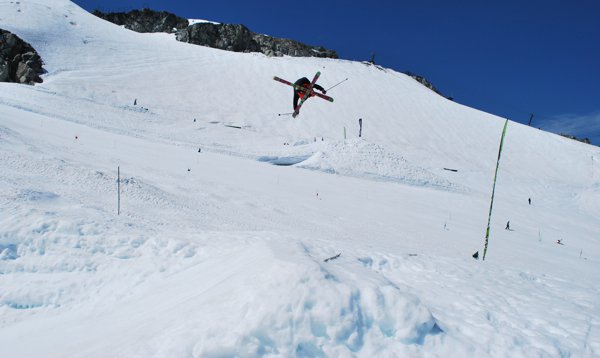 Aside from the one-day fog session, it was once again bluebird and beautiful all week long at Momentum, and with many of the coaches and all of the campers not old enough to vote or drink gearing up to head home for the summer, much like we touched on in our final COC update, the theme of the week was one last hurrah...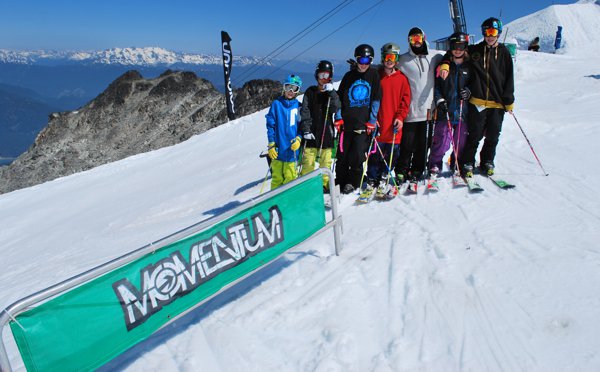 Gus Kenworthy and his campers.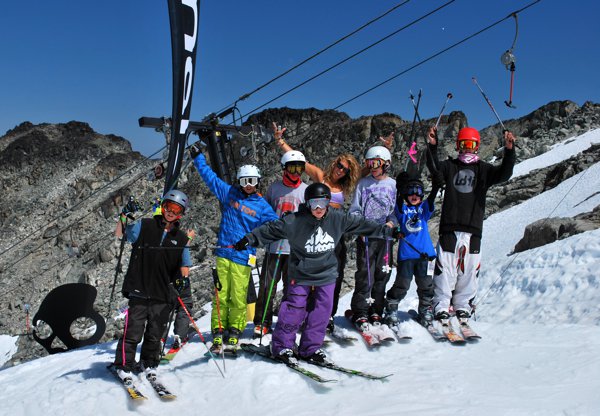 Dania Assaly and her campers.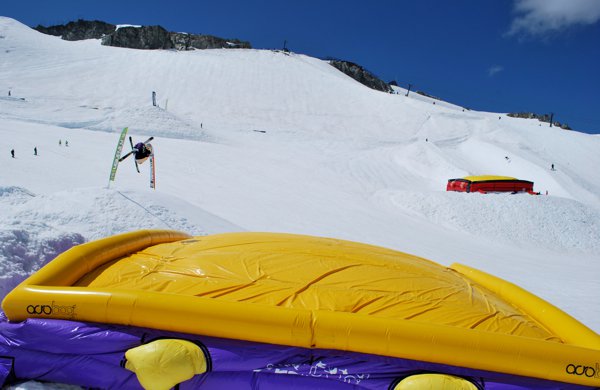 That's one big ass Air Bag.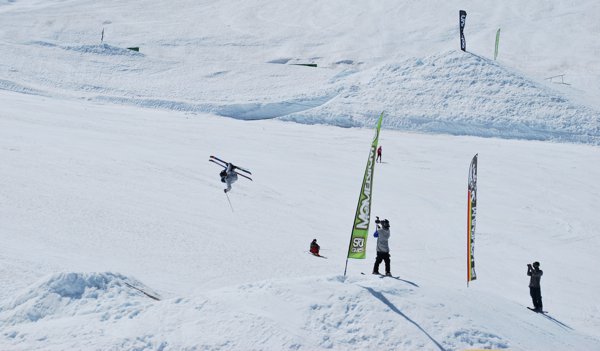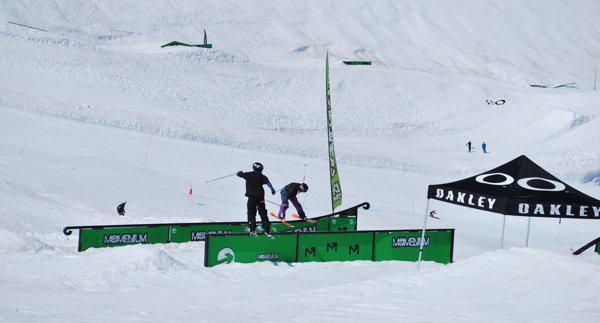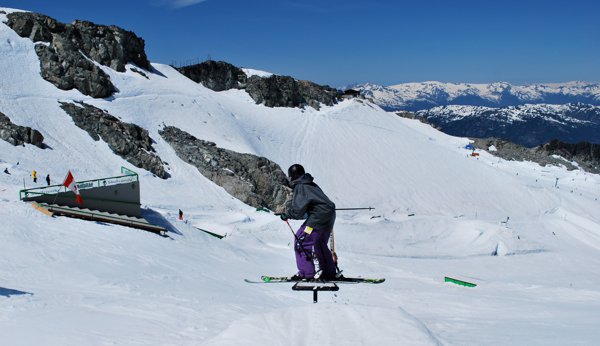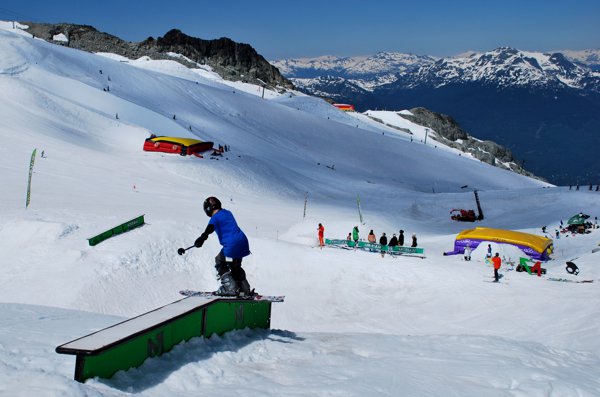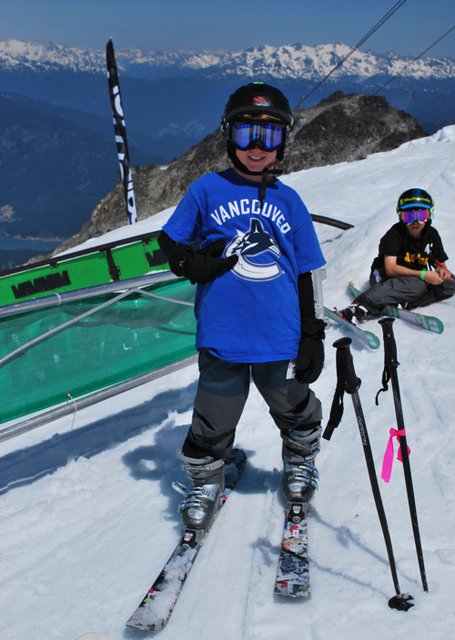 Nice shirt!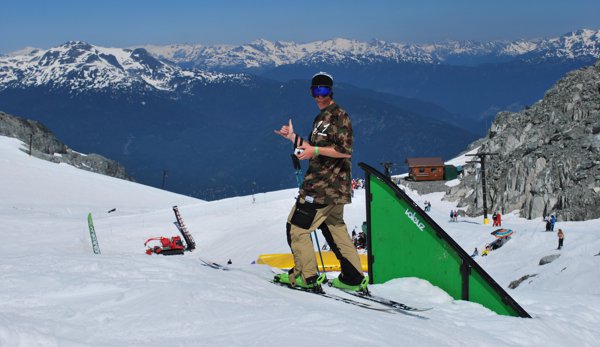 Josh Bibby was keeping it handsome...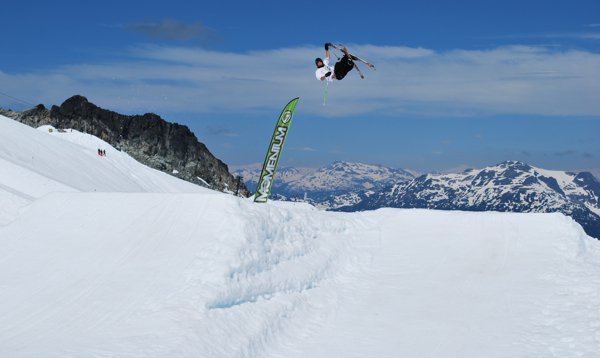 ...while Jamieson Irvine (above) and Noah Morrison (below) were keeping it flexible.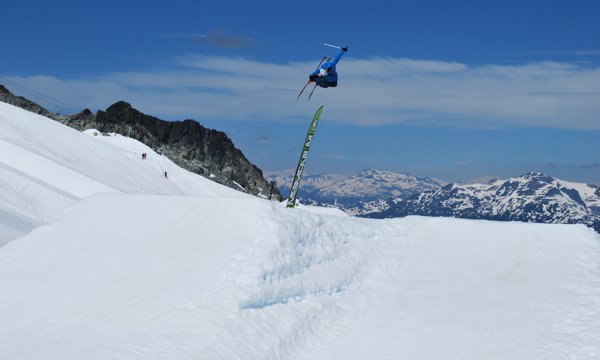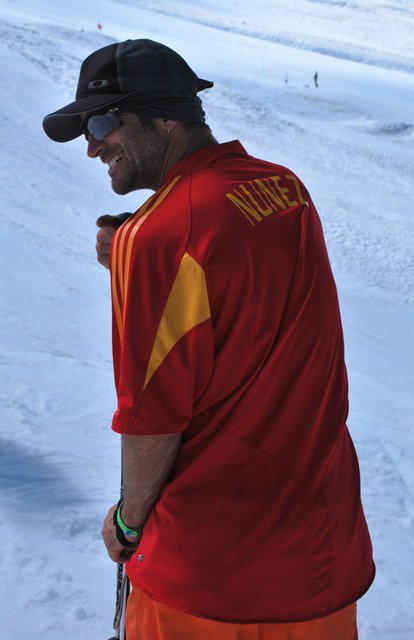 Mauro Nunez, newly appointed Assistant Coach of the Russian Freeski Team & newly appointed father of a son named Rambo.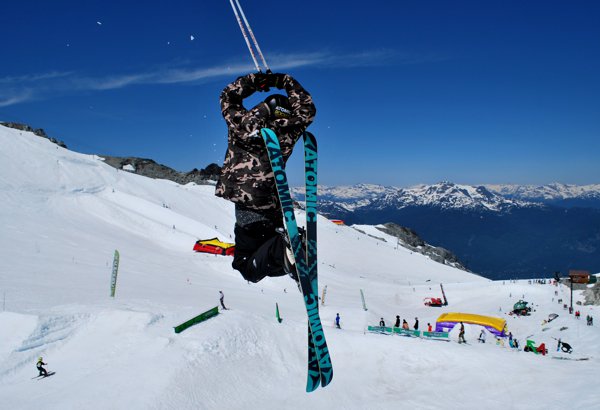 Mike Riddle with a good ol' fashioned mule kick.
Gus Kenworthy's inward double rodeo off the cannon rail.
And in an effort to wrap things up with a bang, here's a look at some incredible photography from Momentum's epic night shoot that went down during the previous session, courtesy of Momentum staff photographer Raffaella Dice and Exposure camper Luke Smart (who also happens to be the son of Momentum Founder John Smart)...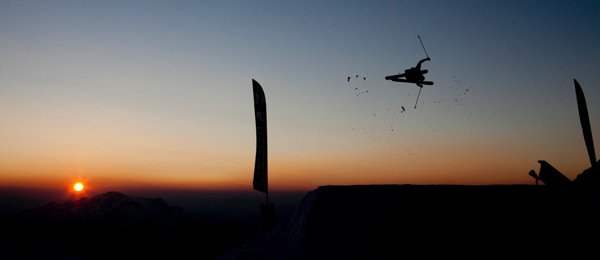 Photo by Raffaella Dice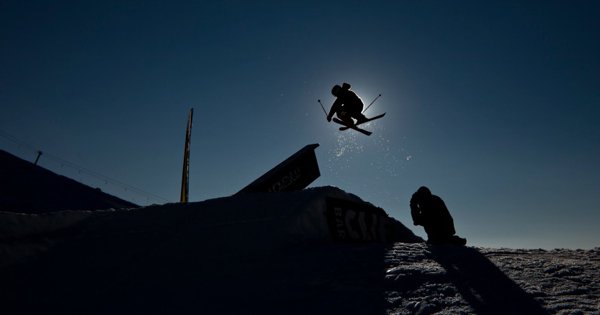 Photo by Raffaella Dice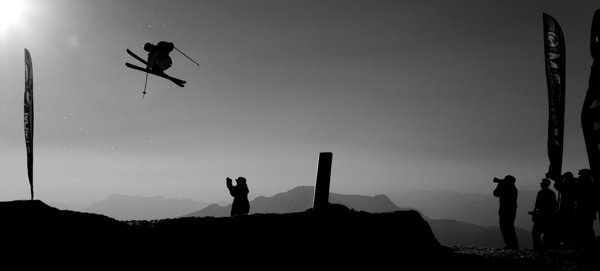 Photo by Raffaella Dice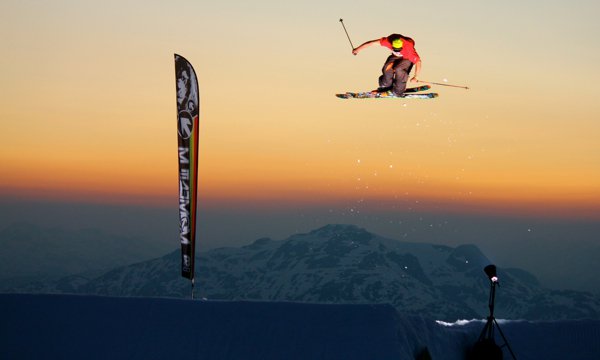 Photo by Luke Smart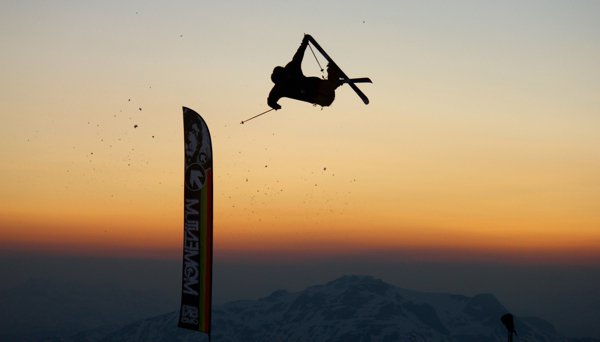 Photo by Luke Smart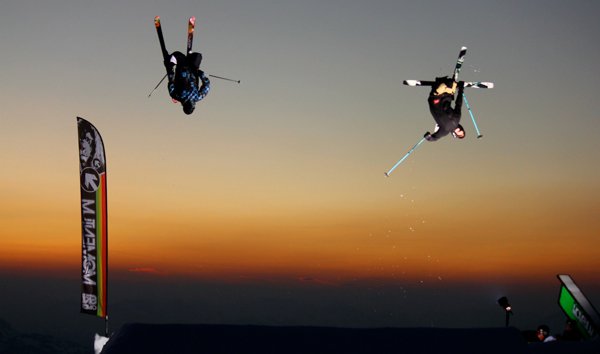 Photo by Luke Smart
That's all for this summer from Momentum! Stay tuned for their Session 4 edit, and once again, on behalf of everyone who had the pleasure of being in Whistler, thanks to all of the campers who came out for the best summer ever, along with the diggers, coaches and the rest of Momentum's hard working staff!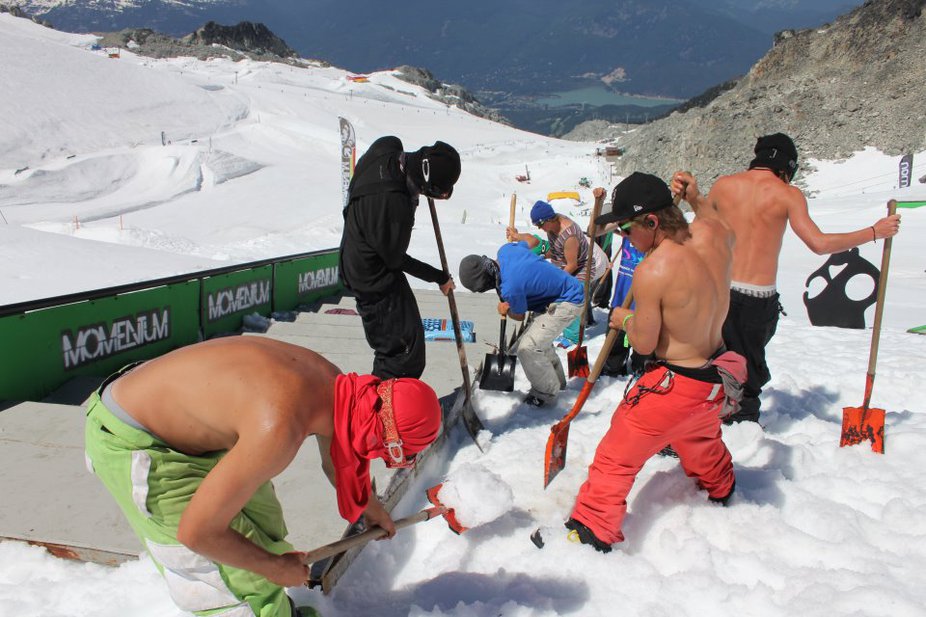 Thanks to the diggers!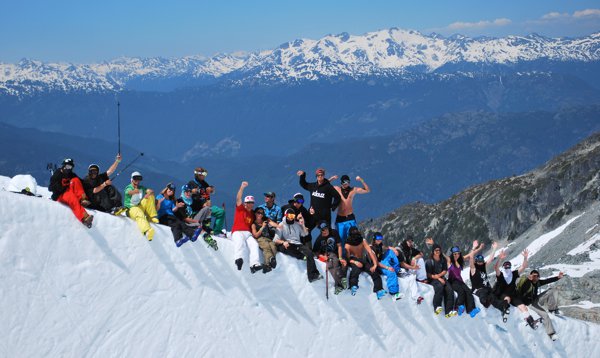 Thanks to the coaches!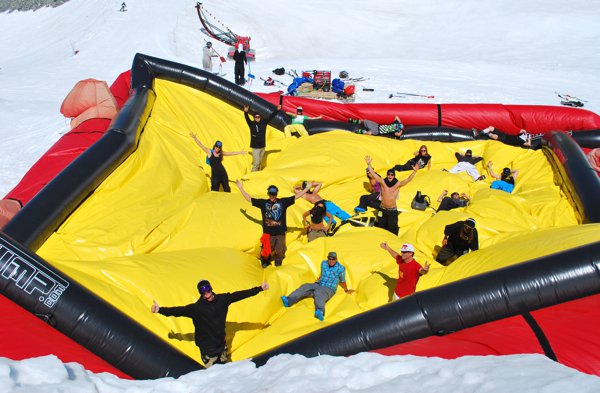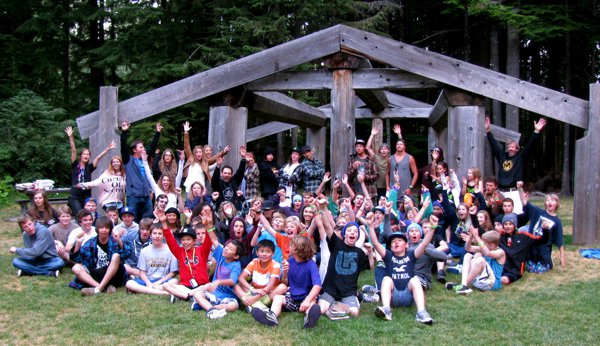 And most of all, thanks to the campers! See you next summer!