Words & photos by Jeff Schmuck
Session 3 of Momentum wrapped up a few days ago in beautiful Whistler, BC, and much like the previous week, it was suns out, guns out, with nothing but smiles, sunshine and scorching temperatures on Blackcomb Mountain.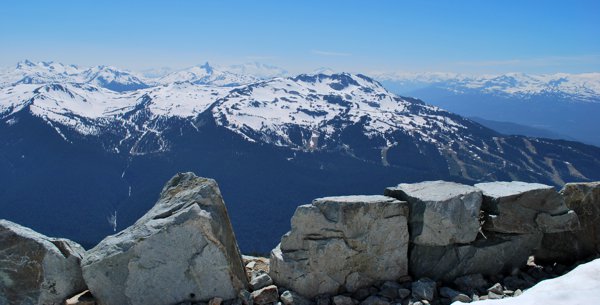 Whistler
The third session of the largest ski-only camp in Whistler was their biggest of the summer, with both Girls Week and Exposure taking place alongside Momentum proper and 150+ campers in attendance. Stay tuned for separate and individual updates on what went down during Girls Week (complete with its own edit) and Exposure (including a look at all of the campers' video edits and photo slideshows), but for now, here's a photo-filled recap of what the rest of the Momentum campers and coaches got up to.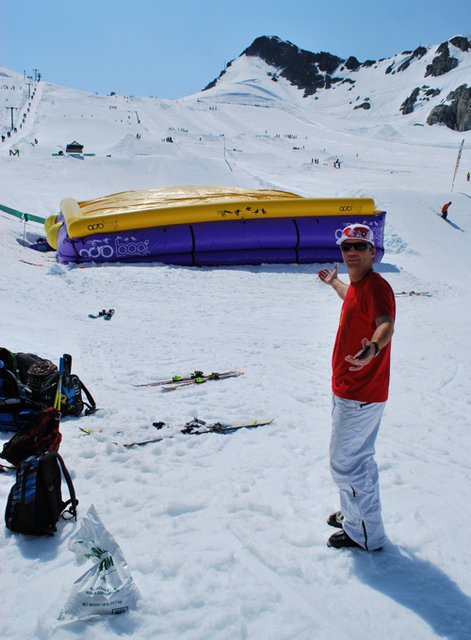 Momentum Founder John Smart, admiring his handiwork.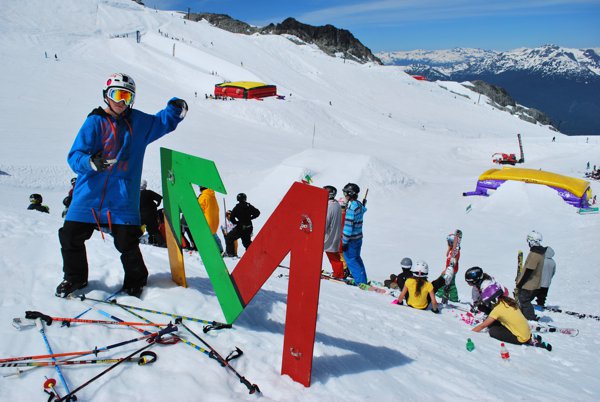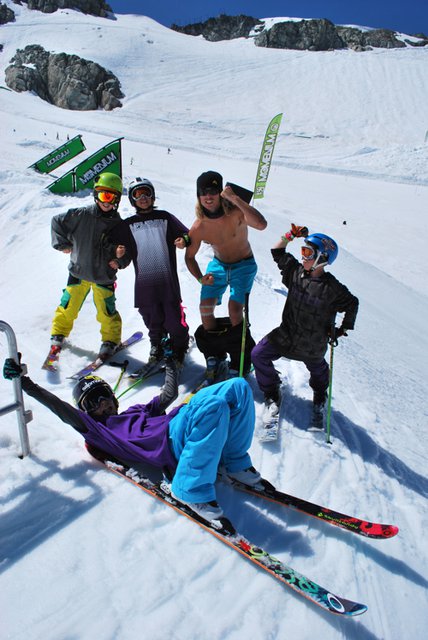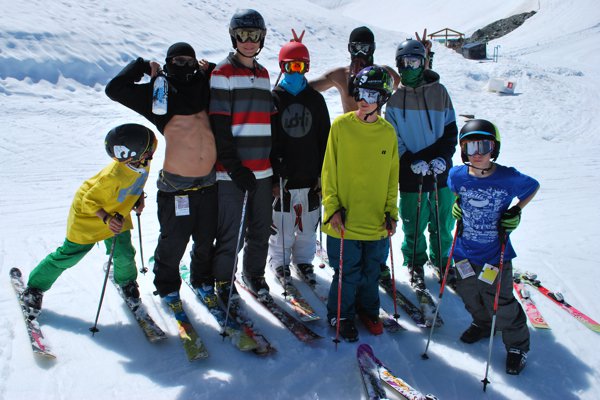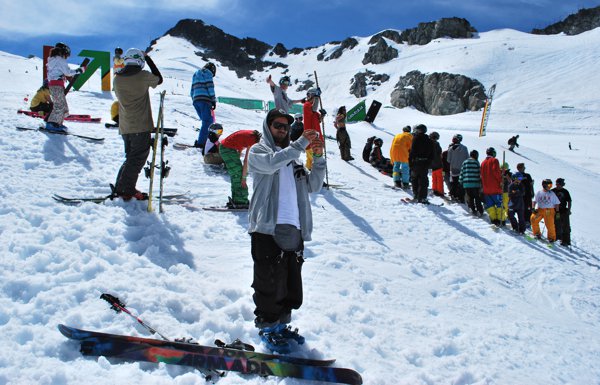 First up, the one and only reason summer camp exists, the campers, who were crushing it all week long on Momentum's impressive onslaught of rails, the crowd-pleasing two jump line and air bag at the bottom of the lane, and the 75-foot step over, which according to nearly all of the campers and coaches in Whistler is the best jump on the glacier.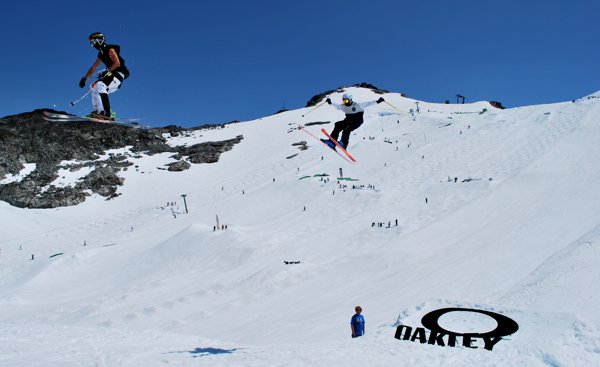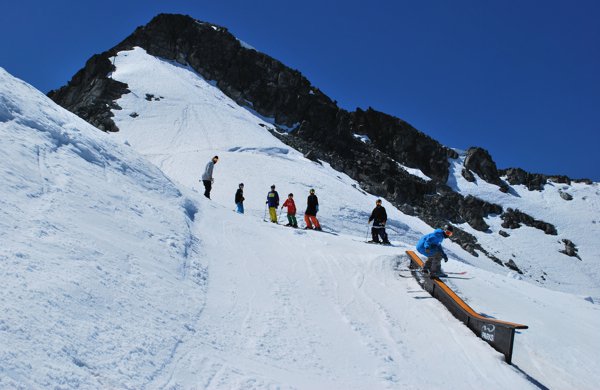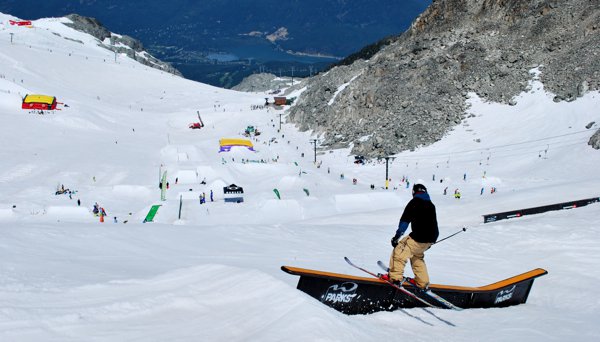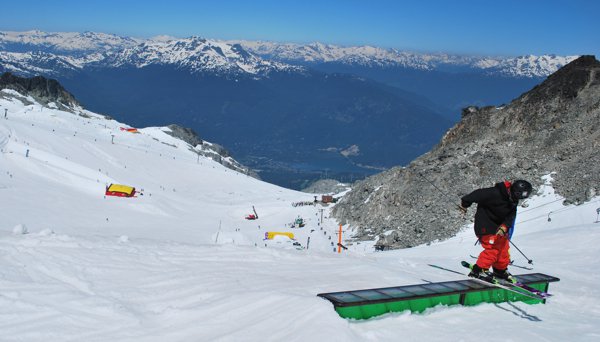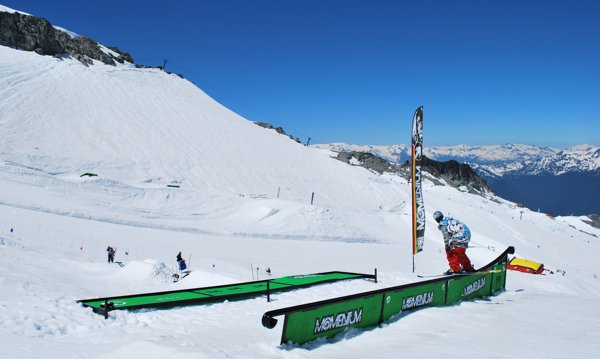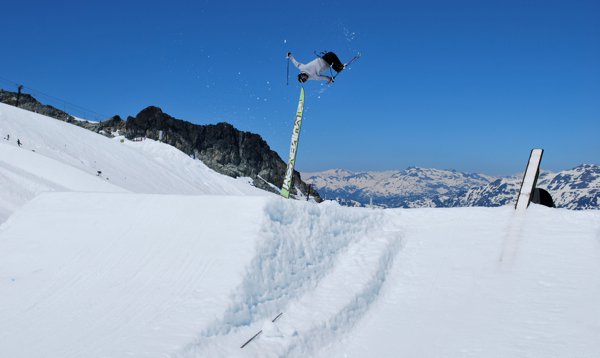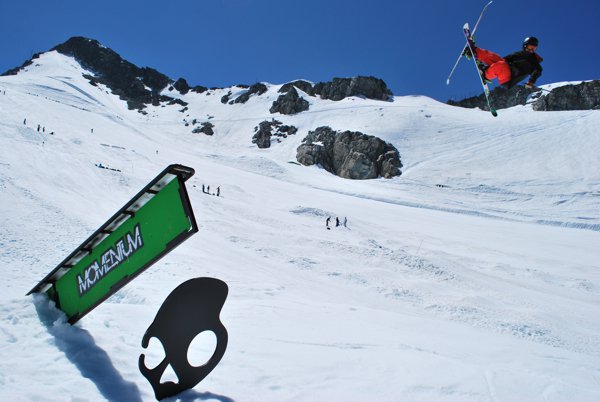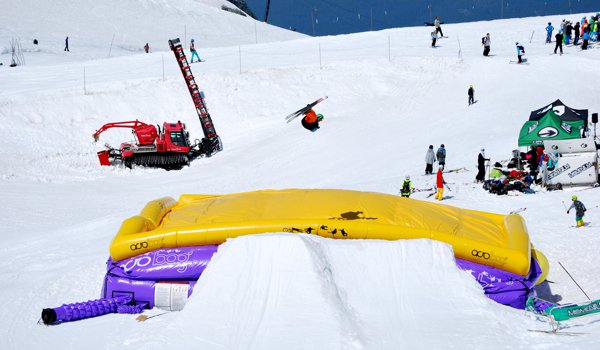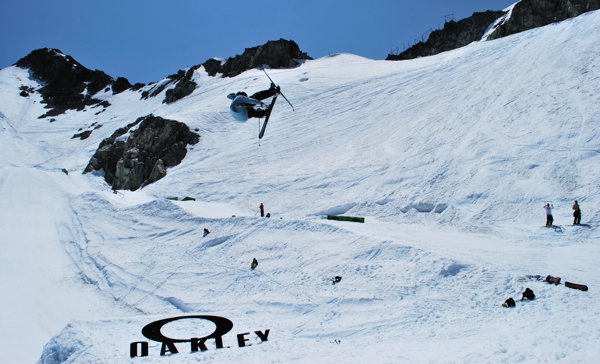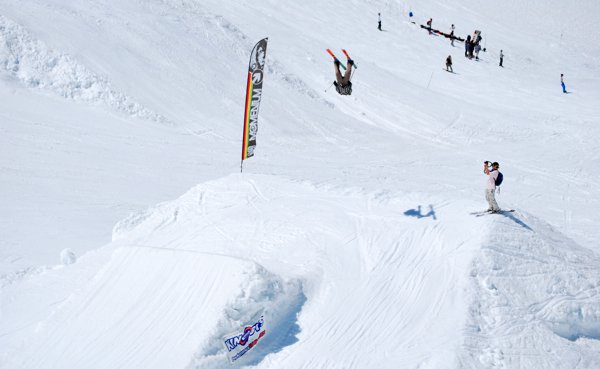 Nothing beats a good backflip.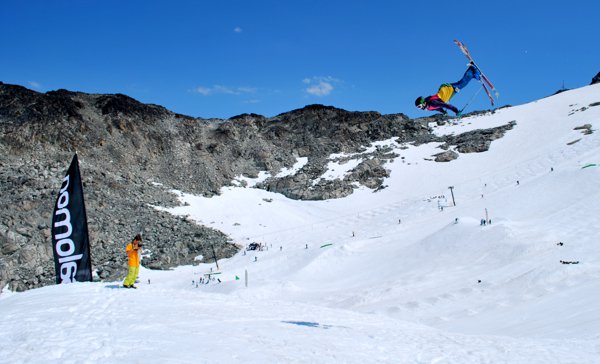 Okay, well maybe a superman front flip.
In addition to the campers, while Momentum is already world-renowned for their stacked lineup of coaches and guest pros, they really outdid themselves this year, with so many a-list athletes in attendance (both coaching and shredding) that it looked like the start gate at the X Games.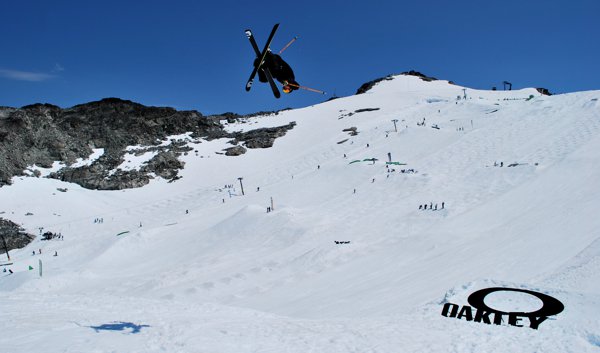 Alexi Godbout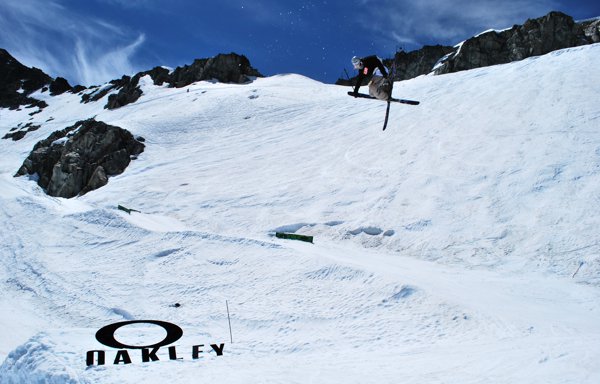 Alex Bellemare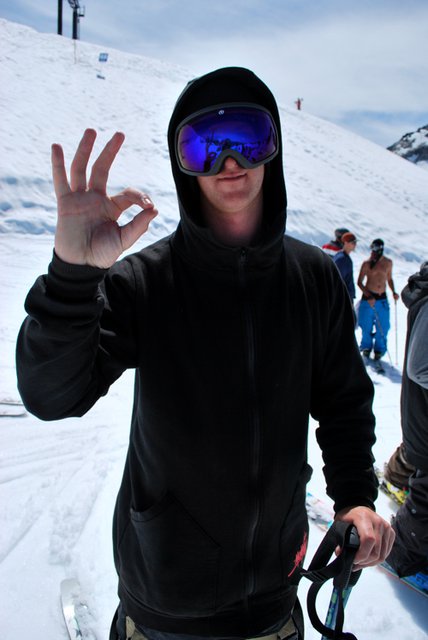 Josh Bibby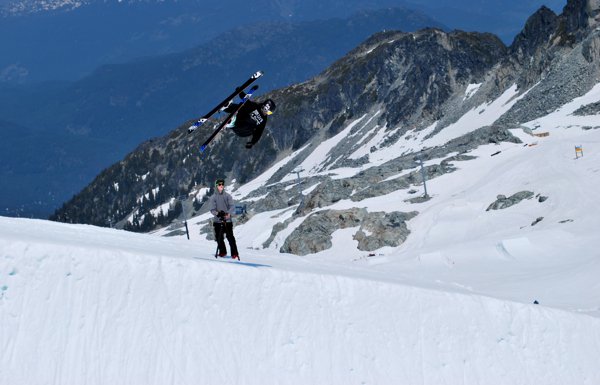 Noah Bowman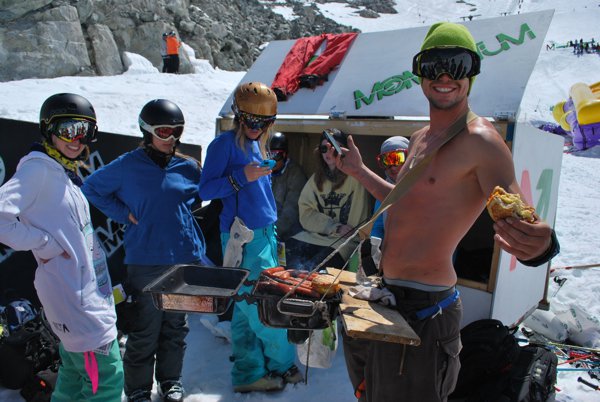 Rory Bushfield, who was cooking up a storm for the Girls Week campers on his mobile barbeque.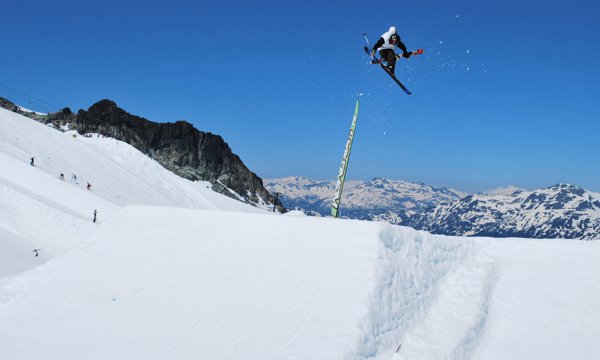 Vincent Gagnier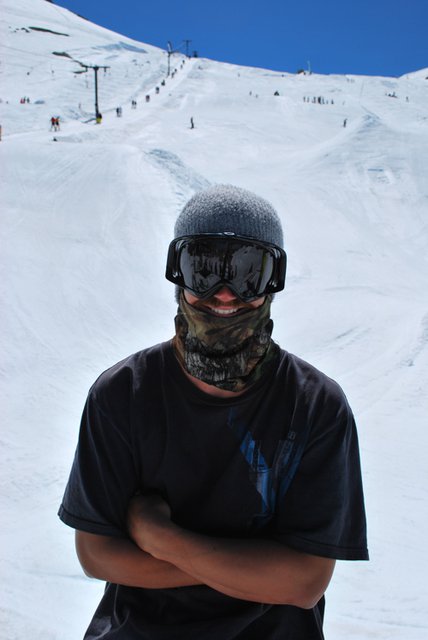 Mike Henitiuk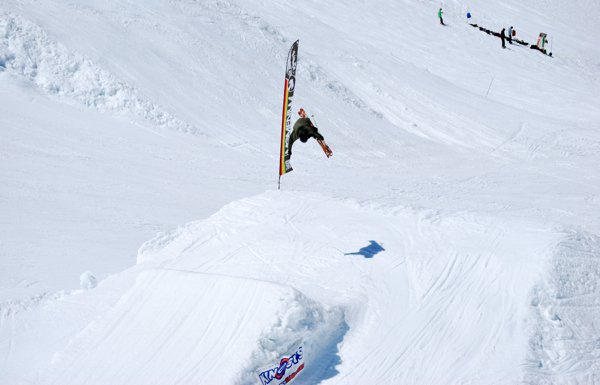 Jamieson Irvine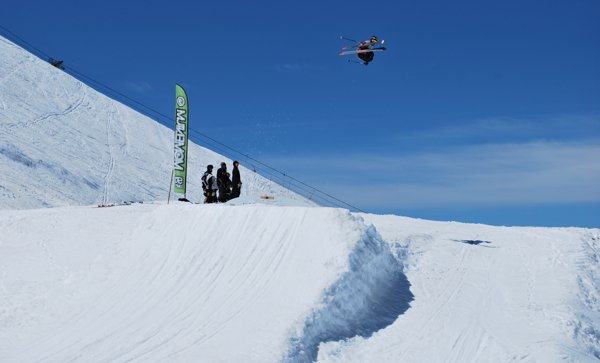 Gus Kenworthy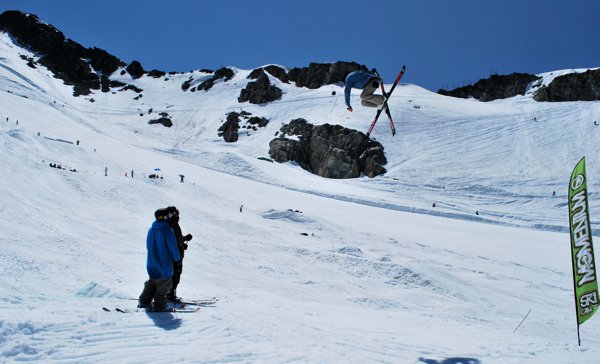 Riley Leboe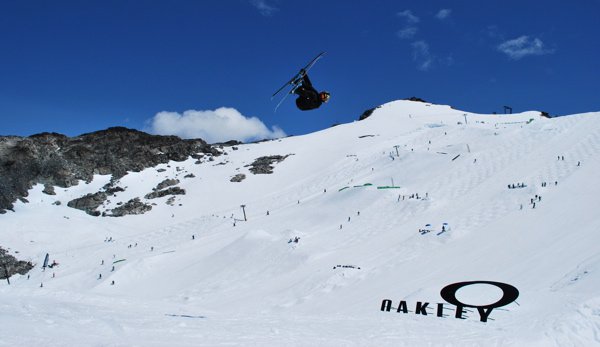 Matt Margetts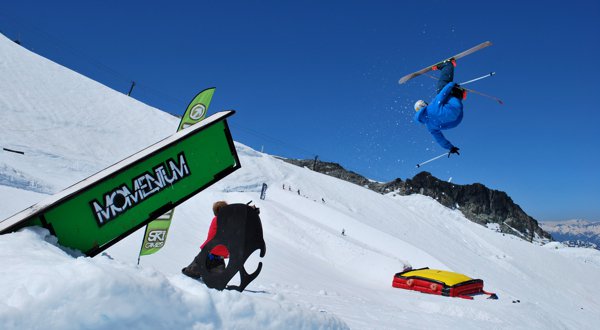 Noah Morrison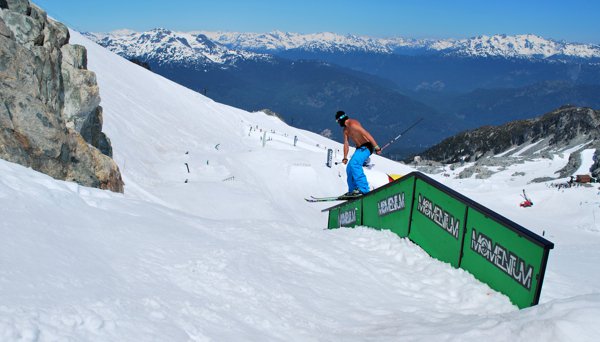 Peter Olenick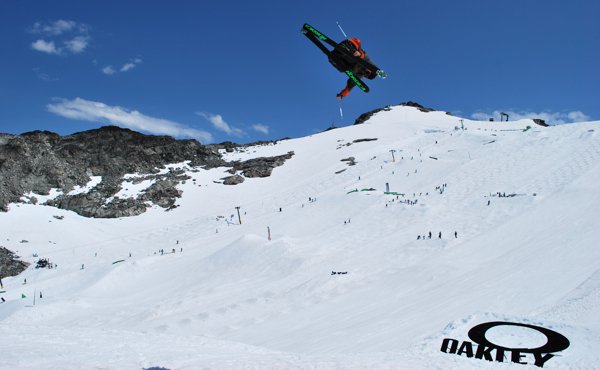 TJ Schiller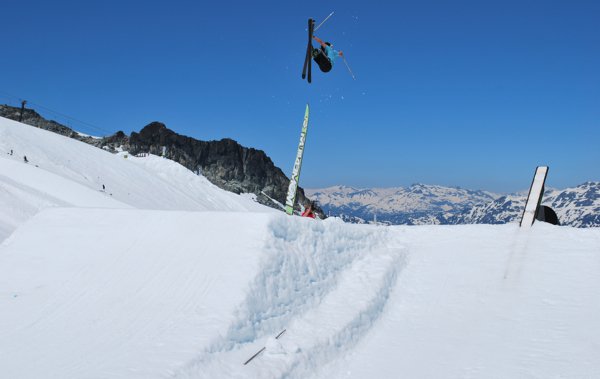 Alex Schlopy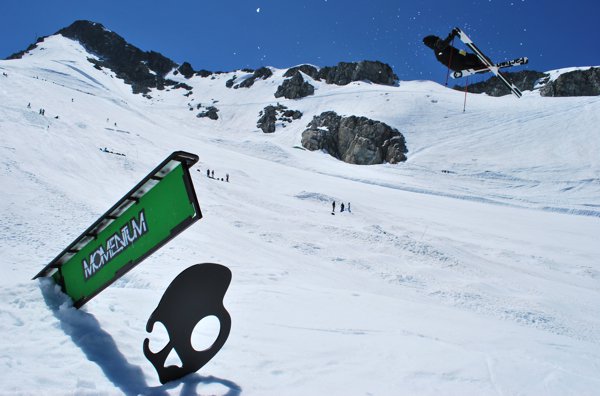 Corey Vanular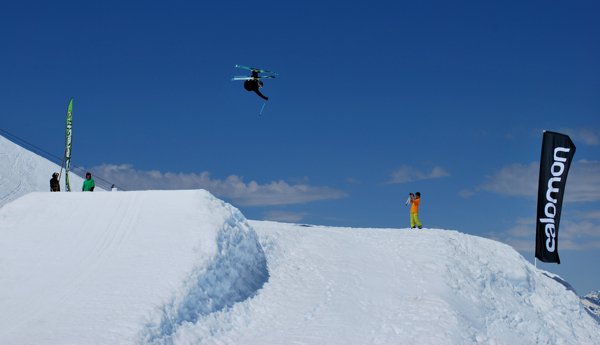 Jackson Wells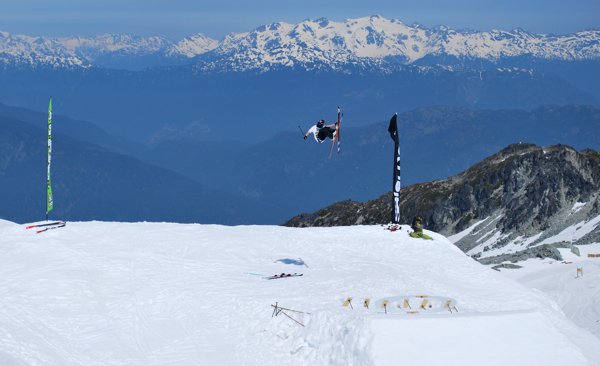 James 'Woodsy' Woods
...and Tom Wallisch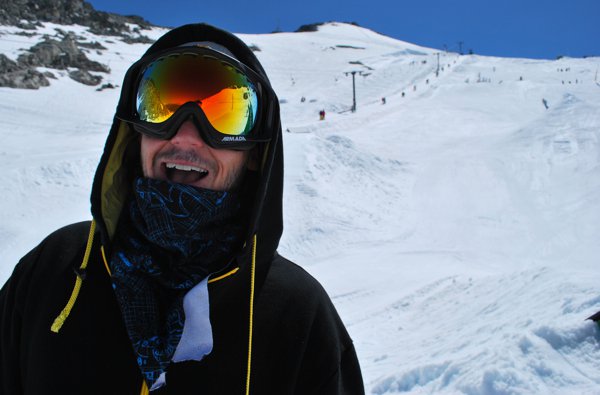 In addition to the pros, a couple of very special guests were on hand, including the legendary JF Cusson (now the Canadian Slopestyle Team Coach), who made his first appearance on the glacier he helped start freeskiing on in 13 years!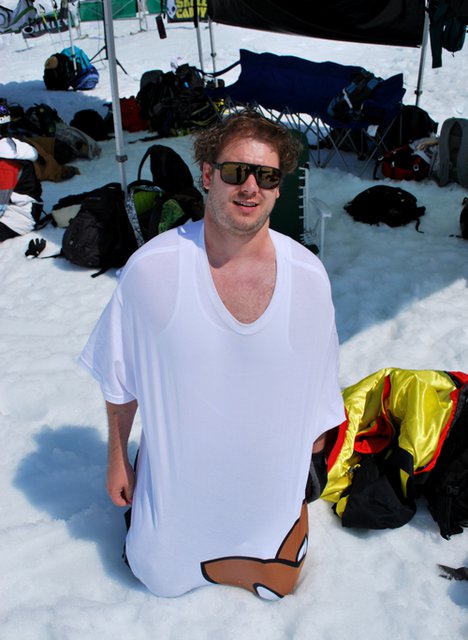 And last but certainly not least, also in attendance was our very own Doug Bishop, who made his triumphant return to summer camp for the first time in five years, and promptly got back to his digging roots, in between offering valuable advice to the Exposure campers...and stretching his tall tee.
And while we're on the subject of digging, it's time for a well-deserved shout-out to the unsung heroes of the glacier, the diggers, who have been tirelessly maintaining and diversifying Momentum's lane over the course of the past few weeks, including their most recent addition, a step-up on the side of the 75-foot step over.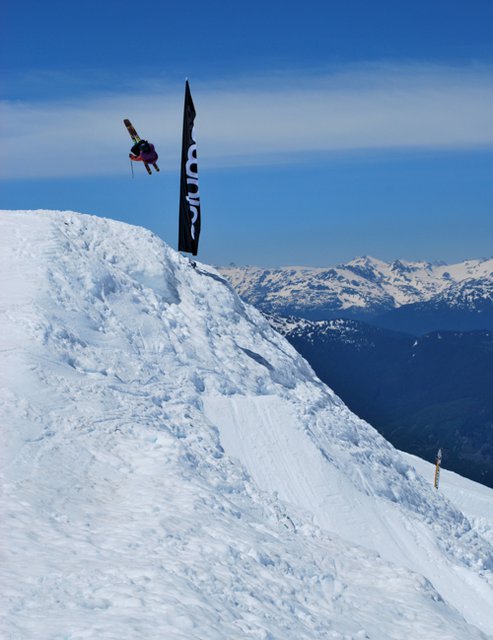 Thanks Diggers!
That's all for now from Momentum. Stay tuned for the Session 3 and Girls Week edits, along with separate updates on Girls Week and Exposure!