Words & photos by Jeff Schmuck
Welcome back to beautiful Whistler, BC, where in case you hadn't noticed, summer camp is in full swing.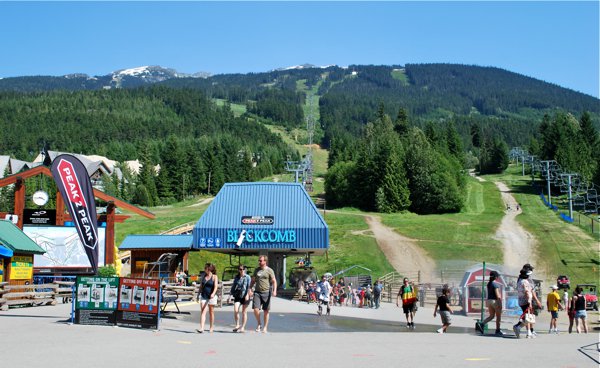 Last week saw the second session of both Momentum and Camp of Champions take place under endless bluebird skies, and when I say endless, I mean it, as in stark contrast to the less than desirable weather that plagued the top ski resort in North America last summer, there's been hardly a cloud in the sky over the past week.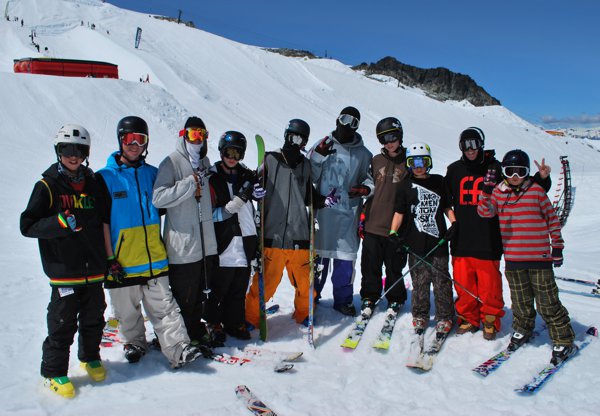 Momentum, as always, is in tip top shape, with a fresh setup in their main lane that consists of the Skullcandy Stairset at the top and a switchback-style rail line that's affectionately known as the Railroad, followed by a well-traveled two-jump line and air bag at the bottom.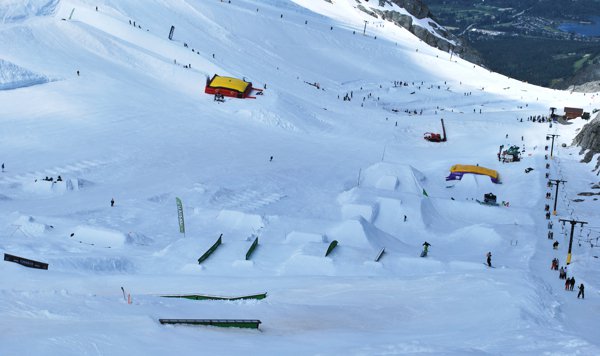 Meanwhile, over in the old High North lane, Momentum's legendary 80-foot stepover jump is as epic as it's ever been, complemented by one of the most flowing rail lines on the glacier.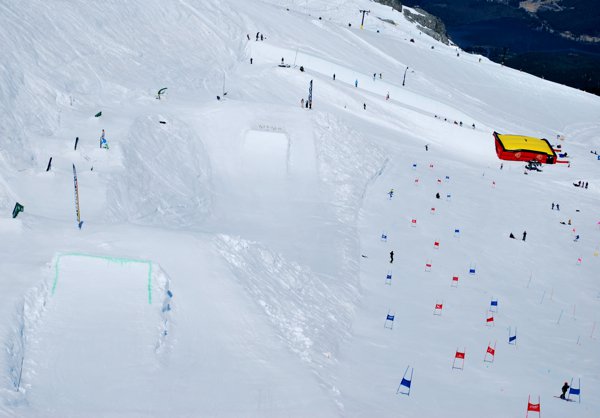 Also on point is the 22-foot superpipe (complete with a double-sided takeoff into a massive air bag at the bottom), which is the only pipe in Whistler this summer, prompting the Canadian, New Zealand and Russian National Teams to call Momentum home.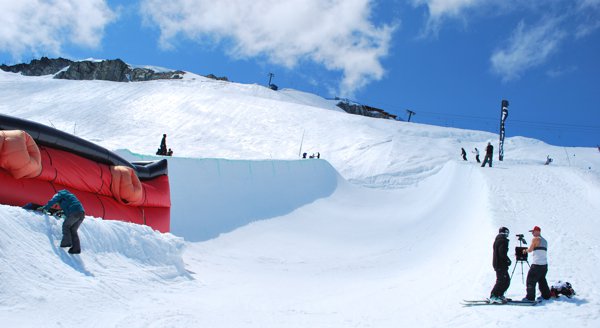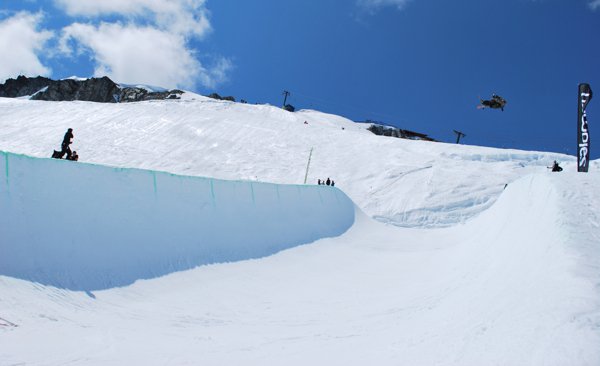 Simon D'Artois, who you'll be hearing and seeing a whole lot more of real, real soon.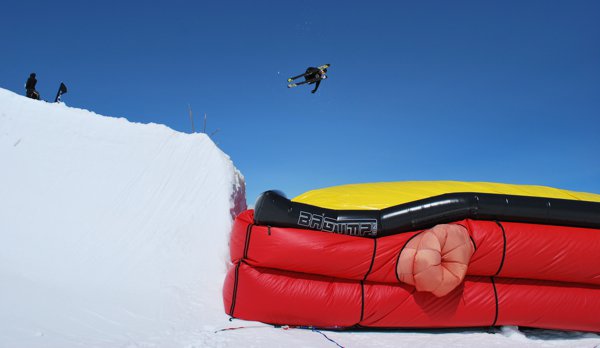 X Games silver medalist Noah Bowman.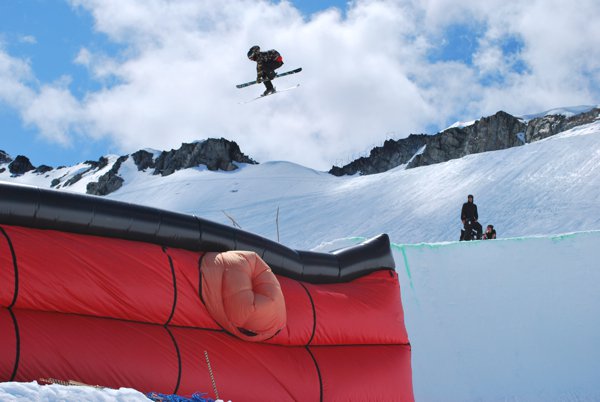 Mike Riddle has been killing it this summer, learning a series of new tricks that he'll surely be terrorizing his fellow competitors with next winter.
And speaking of athletes, the list of all stars who've been coaching and hanging out at Momentum is nearly too long to list, so here's a photo-filled look at some of the players in attendance...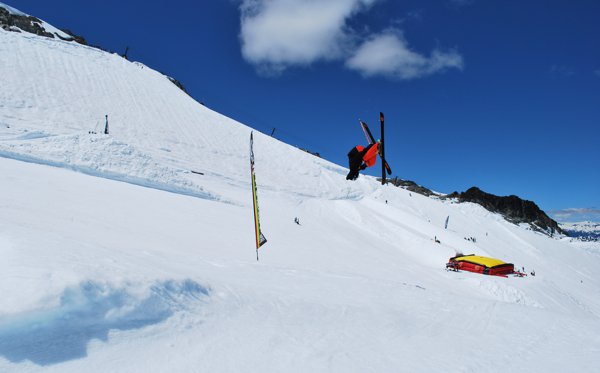 The one and only Tom Wallisch.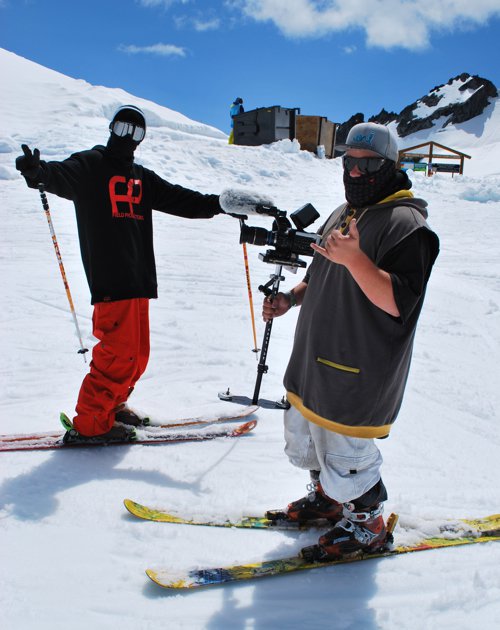 Wallisch and the infamous Evan Heath have been busy filming for an upcoming installment of '5 Questions With' in between Tom coaching some very happy campers.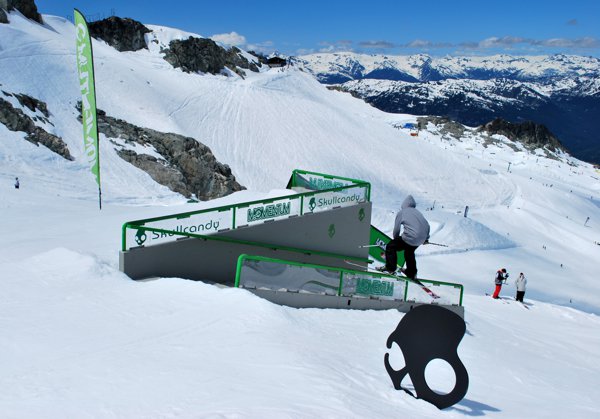 2011 & 2012 AFP Overall World Champion Gus Kenworthy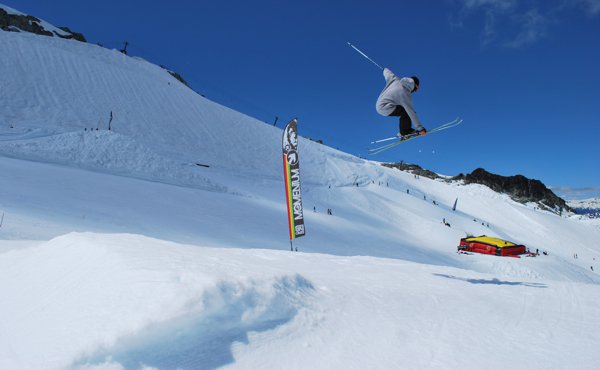 TJ Schiller, who is coming back with a vengeance after back-to-back knee injuries. Welcome back Teej!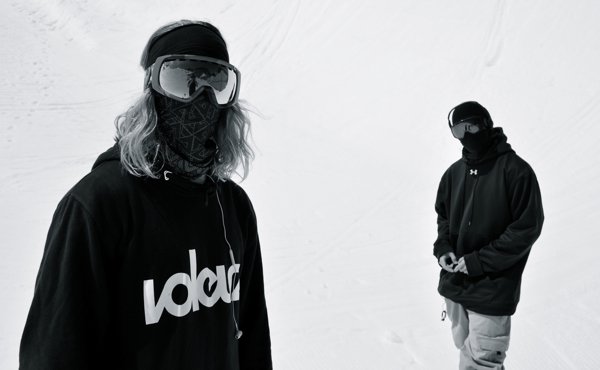 Matt Margetts & Justin Dorey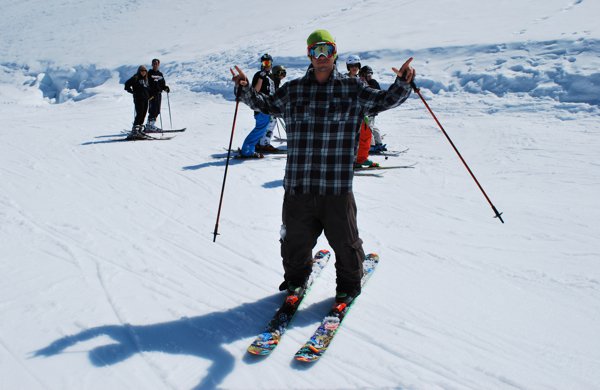 Rory Bushfield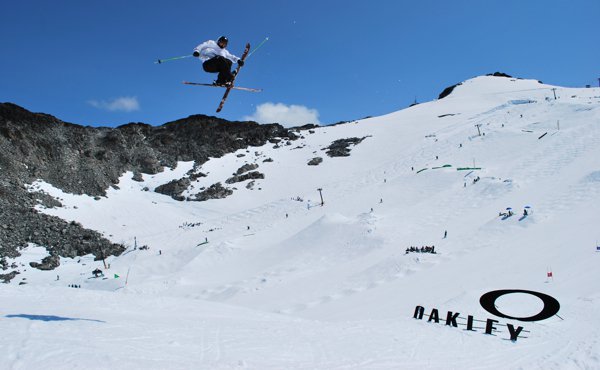 Jamieson 'J-Mo' Irvine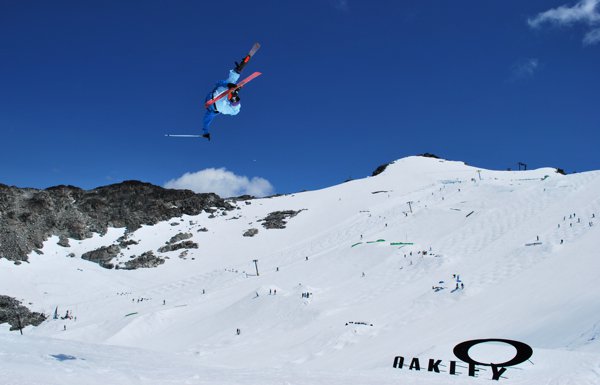 Noah Morrison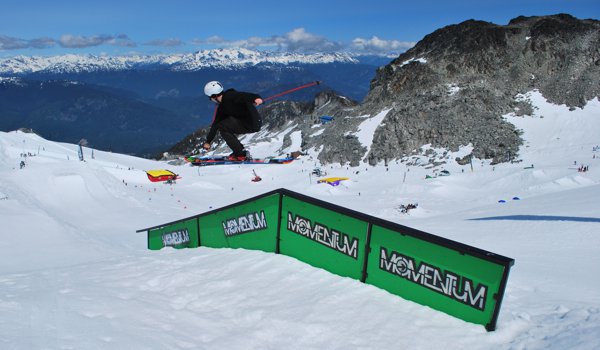 Corey Vanular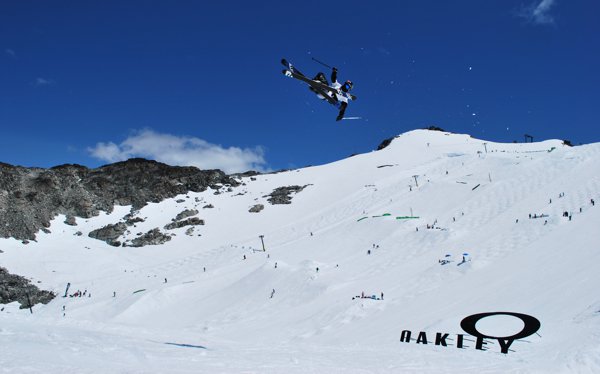 ...and James 'Woodsy' Woods, who in addition to being one of the top 3 nicest pros in skiing (alongside Mike Riddle and Mack Jones), has been going bigger than anyone else on the stepover.
But the real stars of the show are the campers, who under the watchful eyes and impeccable guidance of their coaches have been going as big as the smiles on their faces.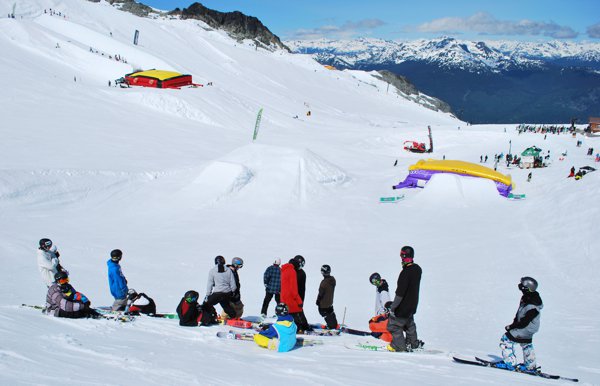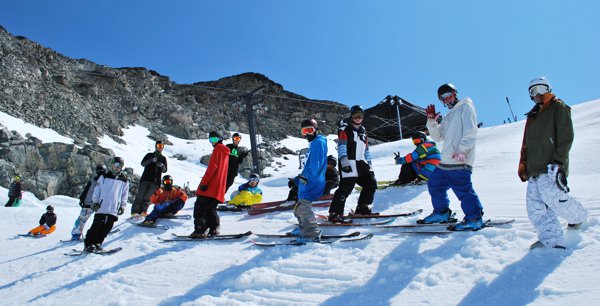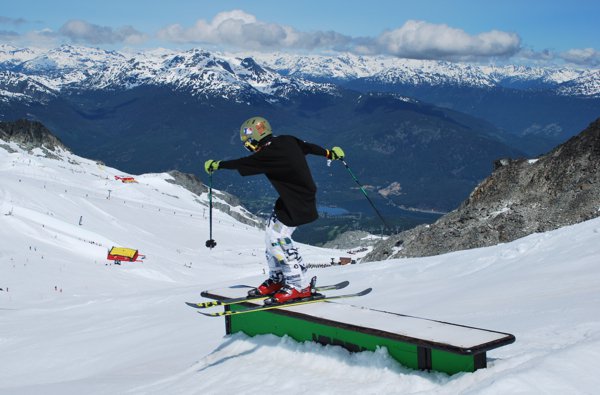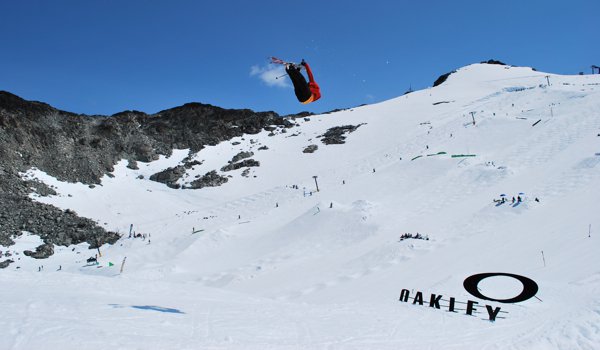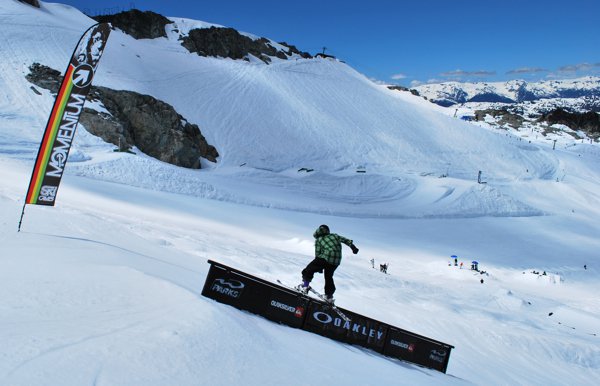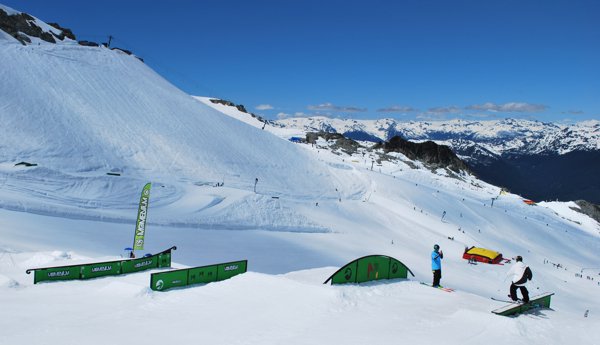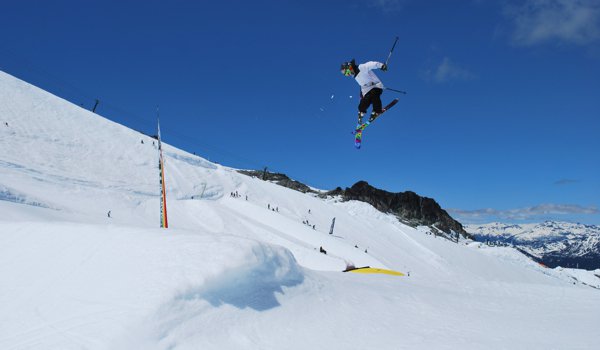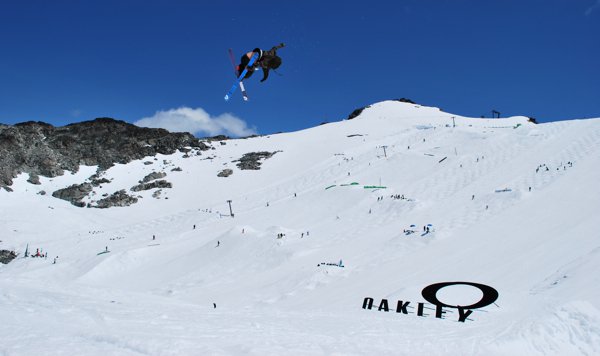 We're currently halfway through Session 3 of Momentum, and it's a big one, with 150+ campers in attendance for Girls Week and the first ever Exposure Film & Photo Camp (which are concurrently taking place), so stay tuned to Newschoolers for more updates, and be sure to check in with us tomorrow for a look at what went down on the other side of the Horstman Glacier during Session 2 of Camp of Champions.