Words by James Roberts
Photos by Hans-Erik Hedberg
Video by Steve Horton
Session 1 was an awesome week in Whistler and kicked off Momentum's 20th Anniversary year in style – new features, inspiring coaches and amazing snow conditions ensured the first session of five was an absolute blast.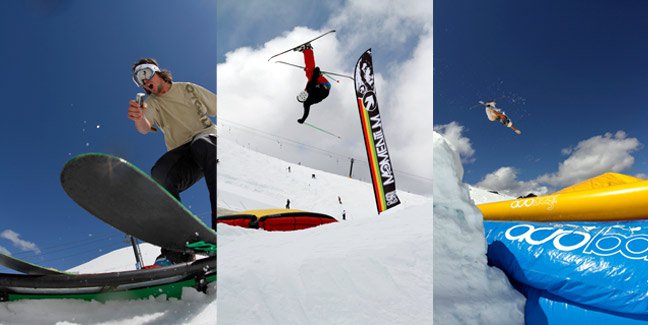 International superpipe builder Tyson Goodrich has completed his masterpiece sculpture at Momentum Ski Camps: a 22-foot halfpipe into BagJump's 50 x 50 Airbag. It will be the training ground for the Canadian Halfpipe Team (Justin Dorey, Mike Riddle, Matt Margetts, Sarah Burke, Rosalind Groenewoud and coaches Trennon Paynter and Marc McDonell), and since this team happens to be part of Momentum's coaching crew it will be the perfect setting to teach the new generation of aspiring Olympians.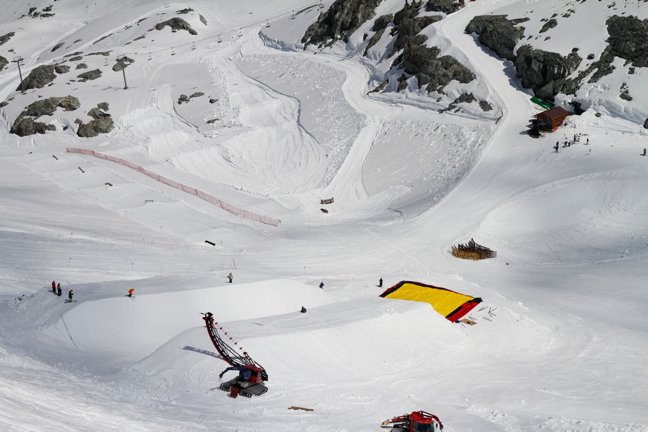 "We are stoked to have added the 22-foot superpipe to our terrain park this summer," says Camp Director John Smart. "It will add an unprecedented level of safety to halfpipe progression and is a great training tool for our up and coming campers along with the Canadian National Team who will be coaching them, as well as training themselves on this unique feature."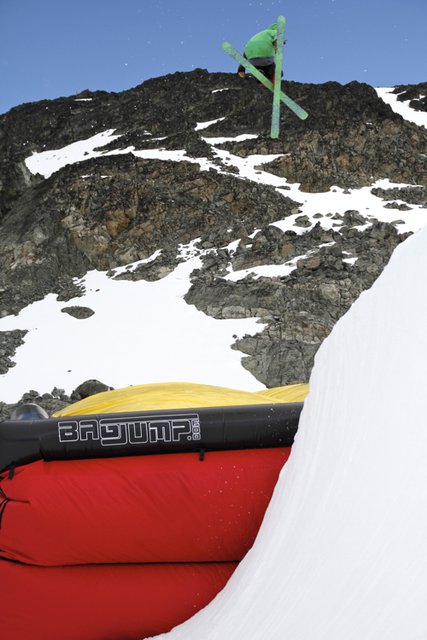 Joss Christensen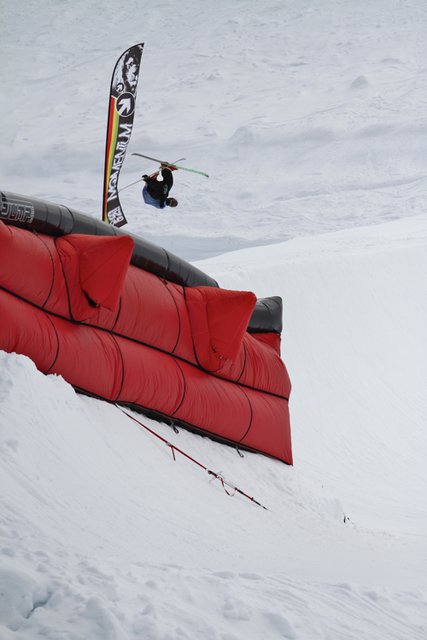 Wing Tai Barrymore
Coaches Rory Bushfield, Tim Russell, James 'Woodsy' Woods, Colby James West, Chris Wong, Andrew Clough and Tami Bradley kept energy levels high and inspired campers young and old to push their limits and reach their goals.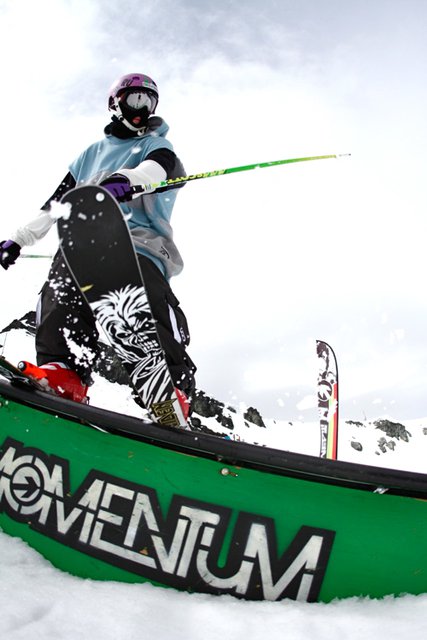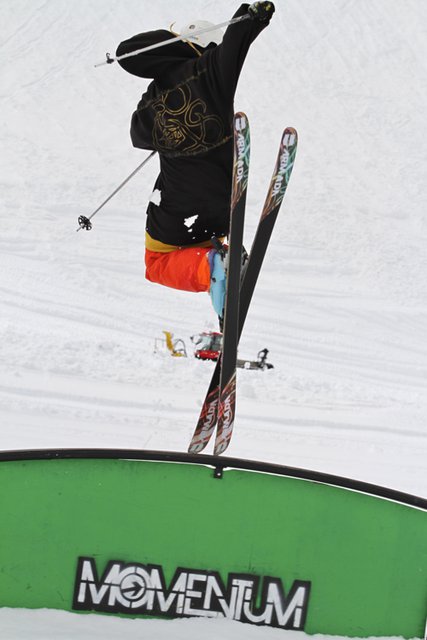 The finale of Session 1 was capped off by a daring young lady who won the SKOAKLEY (Skullcandy + Oakley) Challenge. An intense competition full of physical tests, team work and personal determination...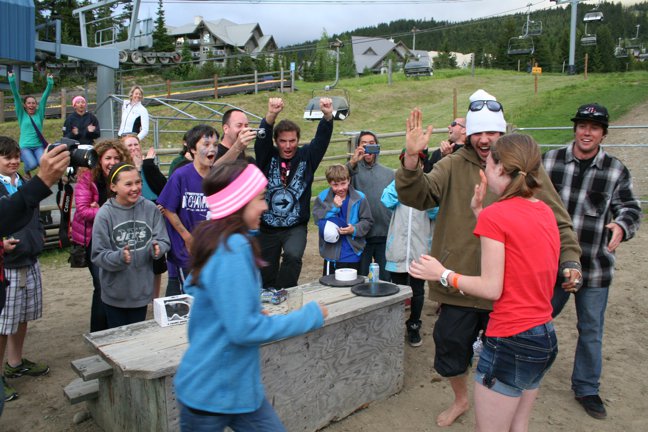 And speaking of Skullcandy, Momentum and Skullcandy have just confirmed that they are collaborating on a new stairset feature, which is currently be installed right next to the superpipe. This will be no ordinary staircase either, so stay tuned for the latest images of it and so much more in next week's update on Session 2.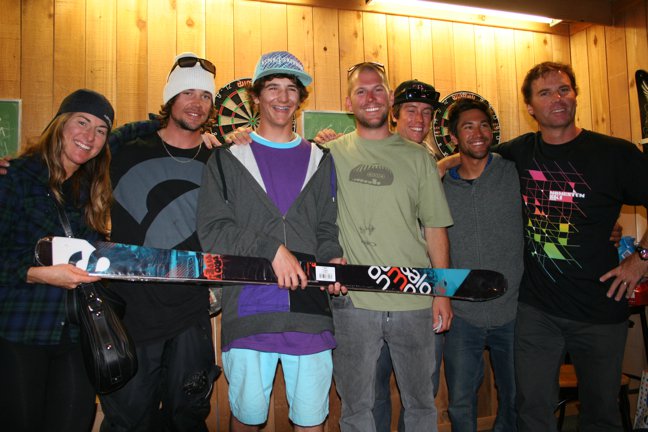 Flick Mooradian was bestowed the honor of most improved camper for Session 1, and was awarded a pair of Salomon Pro Pipes for his efforts. Here's a few words from him on how Session 1 went...
How was your week?
It was sick! It was everything I wanted it to be, I learned everything I wanted to learn, and I progressed a ton.
What did you work on?
Unnatty rodeos, cork 9's, and boosting out of the pipe. It was sweet!
What was your favorite feature?
I liked both the airbags and the medium jump.
Who were your favorite coaches?
Tim, Rory, Woodsy and Colby were all so fun, and really funny!
Final thoughts?
I'm bummed I have to leave. I wanted to build a igloo and camp out over night and sneak on to the glacier. Momentum is where it's at!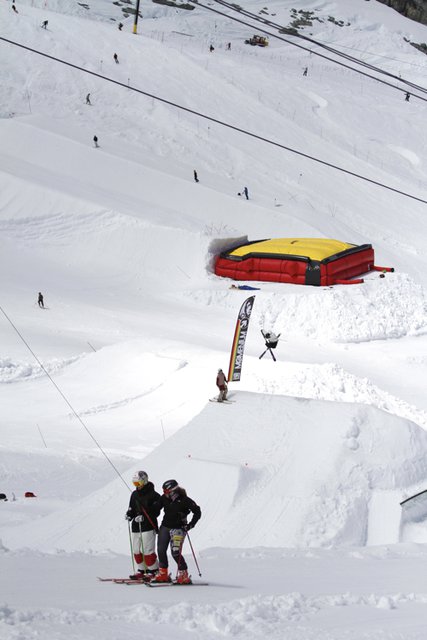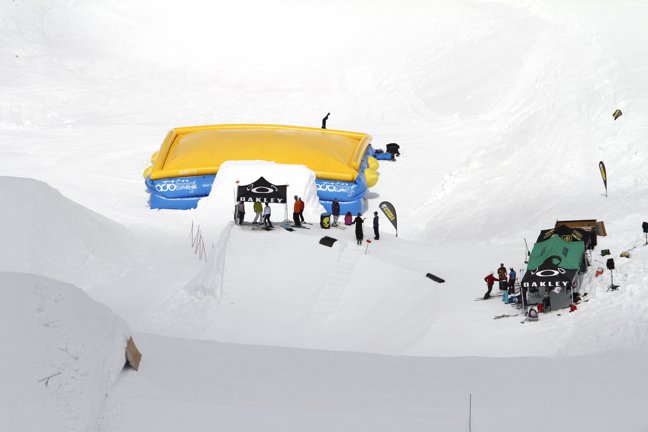 Session 2 is currently underway and includes guest coaches Simon Dumont and Alex Schlopy, and to commemorate the arrival of Schlopy, Momentum is having a little fun on their Facebook page with the latest installment of their 20 Candles Contests...

Alex Schlopy and Momentum are going to play a game called Schlopy Says (aka Simon Says) and the first person to respond correctly will be entered into a draw to win a pair of Oakley Splices signed by Schlopy himself! There will be 10 "Schlopy Says" posts made on Momentum's Facebook page over the course of the next two weeks, and there will be one winner per post, and you can only win once, so there will be 10 unique people in the draw. Stay tuned for the winner, and speaking of contests, also be sure to stay tuned for the winner of the Momentum/Newschoolers What Gets You Through Summer Contest, which will be announced on Sunday right here on Newschoolers, along with a brand new contest by Momentum, Newschoolers and Oakley!