Words & photos: Jeff Schmuck
Following a brief hiatus loathed by locals and departing Australians alike, the wheels once again began to turn last week on the Wizard, Solar Coaster and 7th Heaven chairlifts, carrying never say die skiers and snowboarders to the mighty Horstman Glacier on Blackcomb Mountain in Whistler, BC.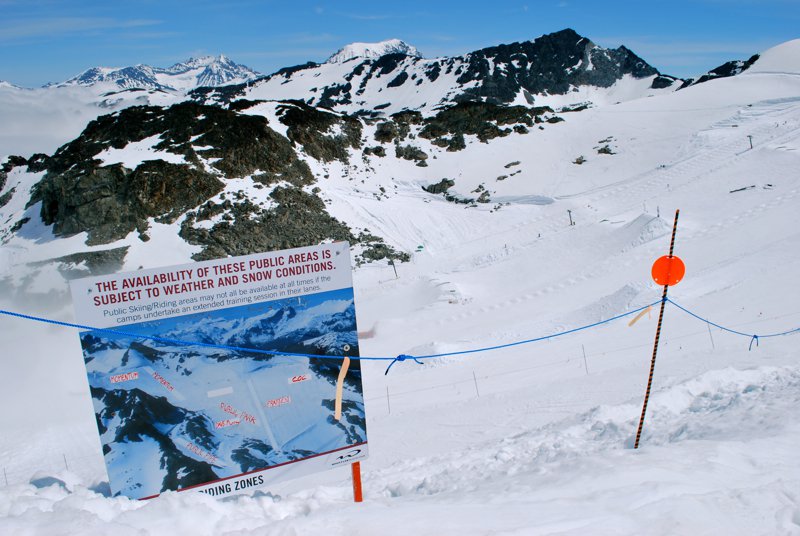 This can only mean one thing. You guessed it...it's summer camp time again in Whistler. It's a special time of year cherished by those fortunate enough to partake in the two-camp circus, and hated by those who are forced to sit at home in a state of snowless agitation while drooling in envy.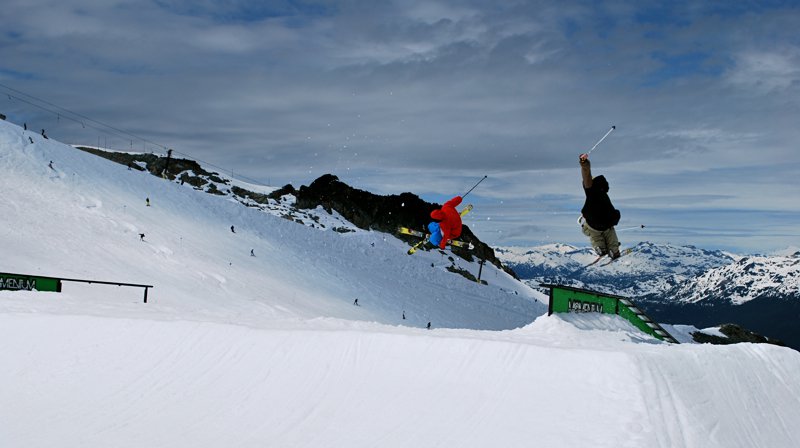 JF Houle & Mike Riddle
The smile-filled festivities were kicked off last week by John Smart and his motley crew at Momentum, who are in their 19th year of operation, while a lemming-like squad of cat drivers and diggers spent the week putting the cherries on top of Camp of Champions' lane in preparation for tomorrow's first day of merrymaking.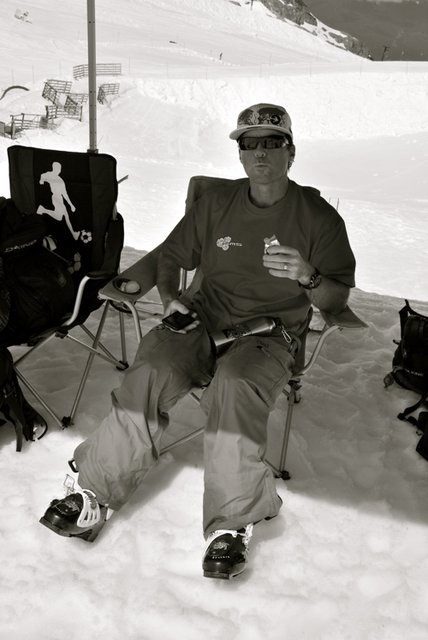 Glacier Kingpin John Smart and just a few of his cast of characters...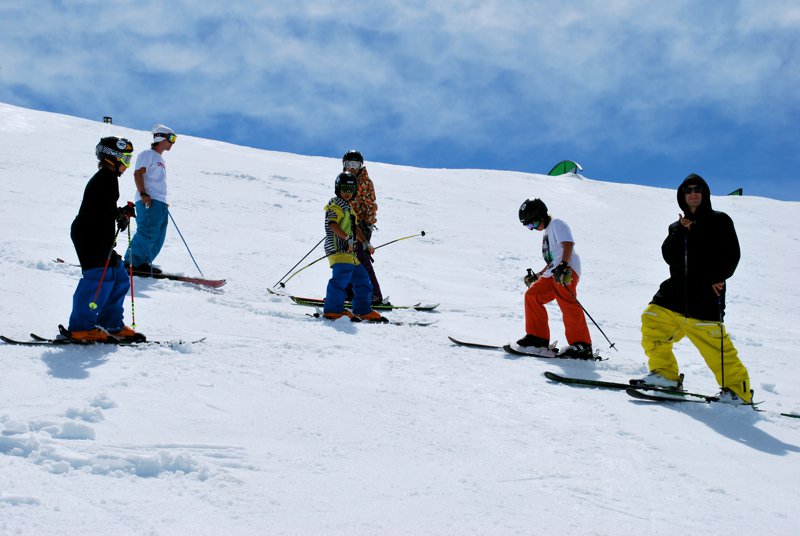 Justin Dorey with his campers.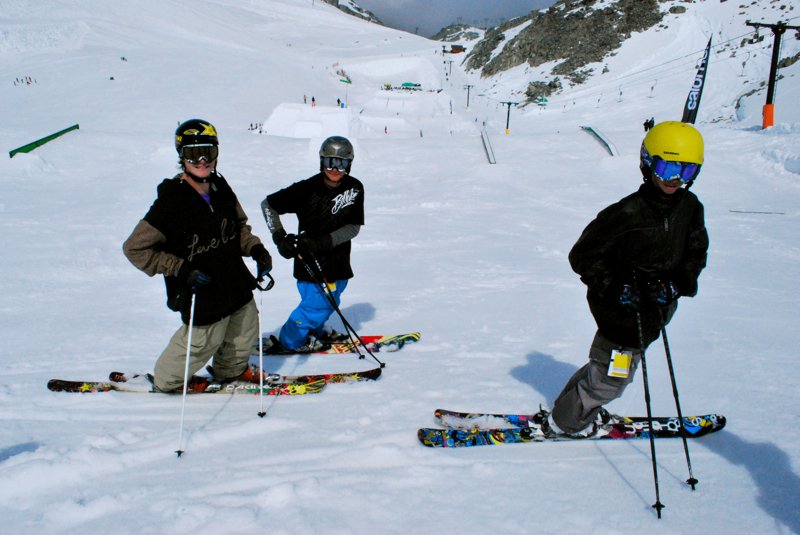 Mike Riddle with his campers.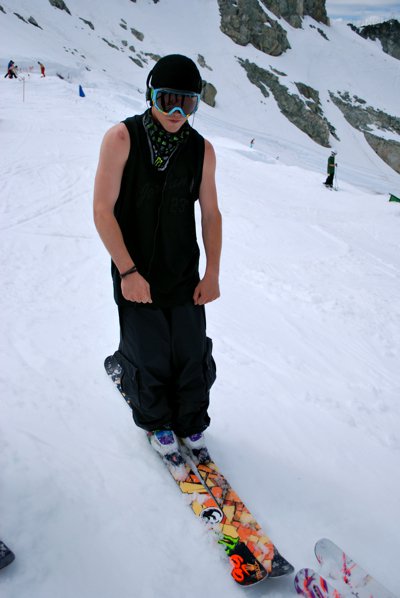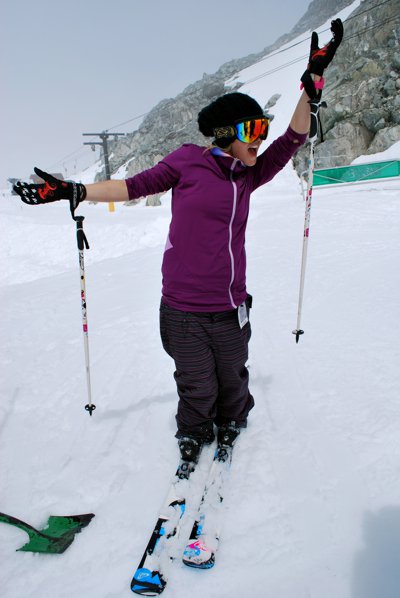 TJ Schiller & Sarah Burke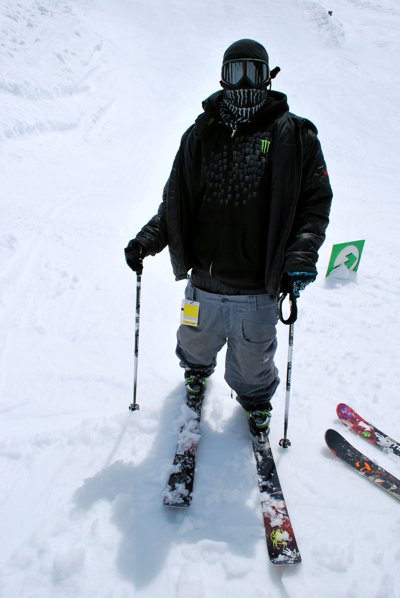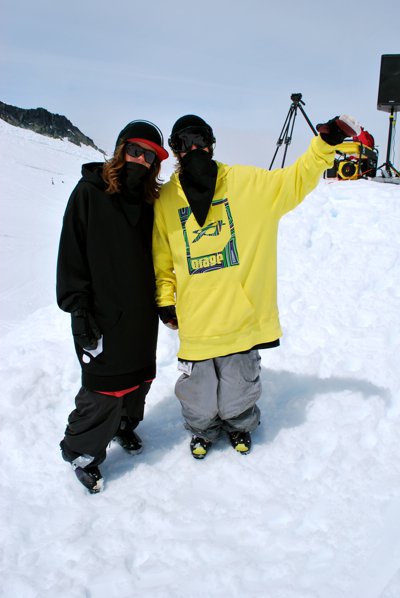 Colby James West & B-Paul & B-Dog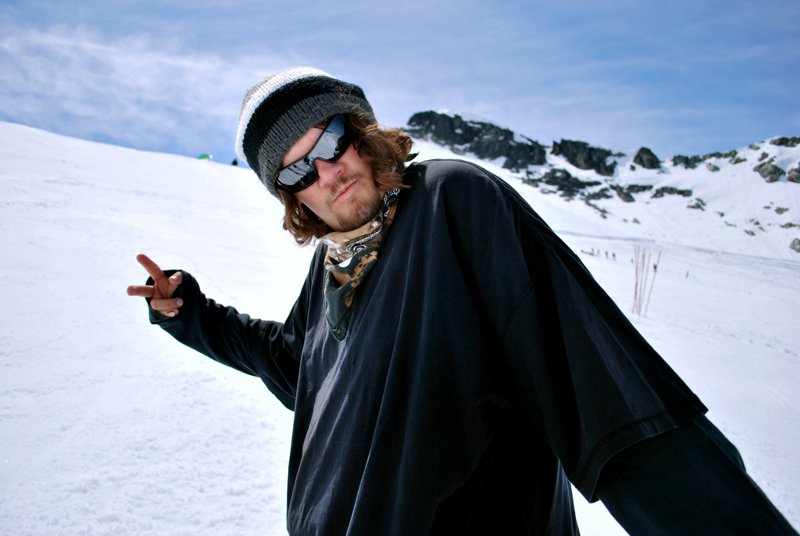 ...and camp filmer Drew 'The Fatman' Lederer.
But the story of last week and therefore the story told here is of Momentum, who has painstakingly altered the look of its dependable lane under the watchful eye and maniacal brain of Chris Turpin. Turpin recently ascended to the throne of head digger, much to the excitement and anticipation of everyone affiliated with the camp, and has quickly put his rubber stamp all over this year's park.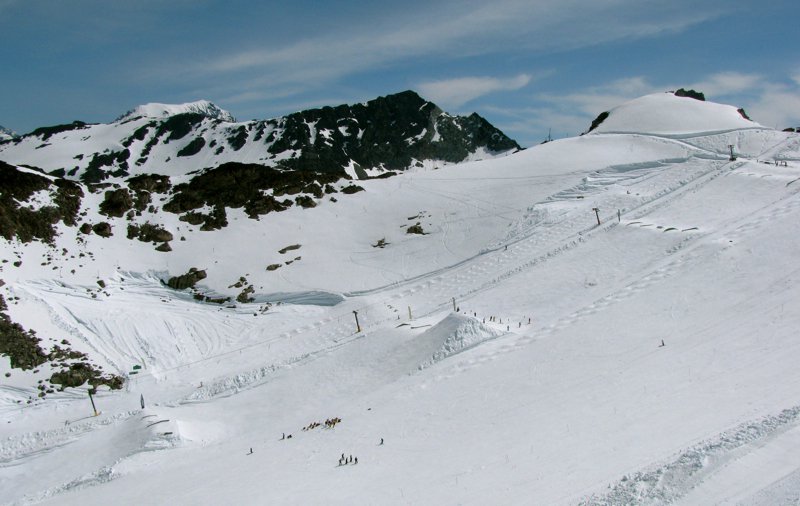 The classic lane that for years laid on the lookers left of the Showcase t-bar and was ominously watched over by the iconic wallride has been replaced with the camp's mogul offering, making way for a much wider runway of jumps and rails on the right side of the lift.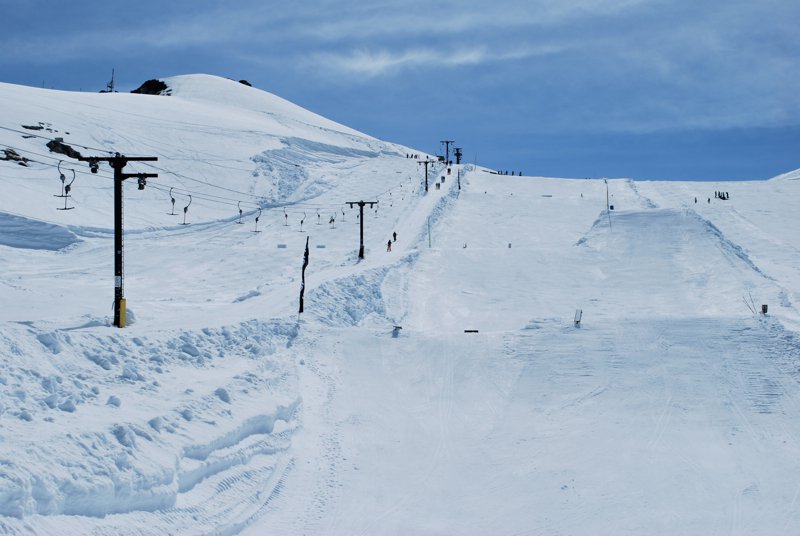 The fun begins with two back-to-back quadruple rail options at the top of the lane, into the most exploited feature of the week, the step-up.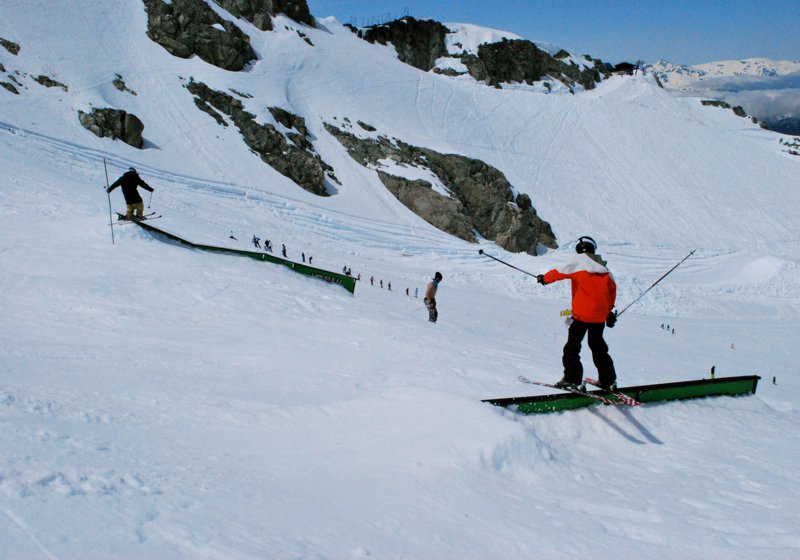 The campers christen the rails.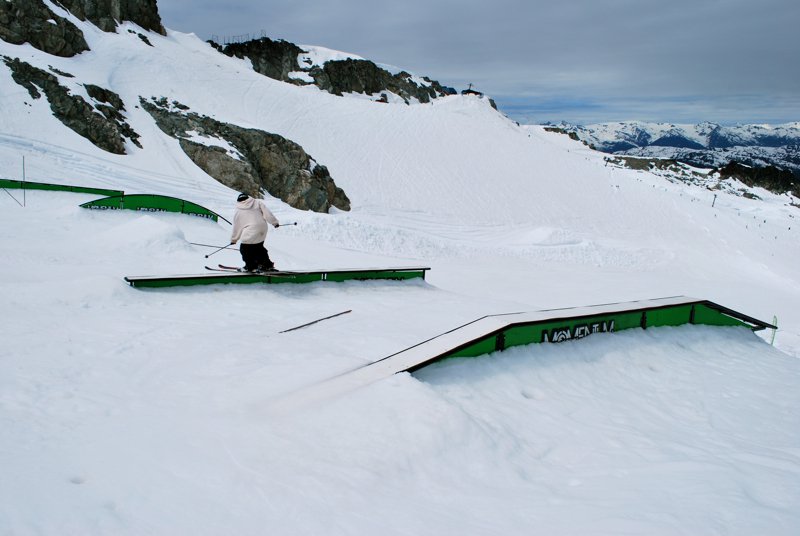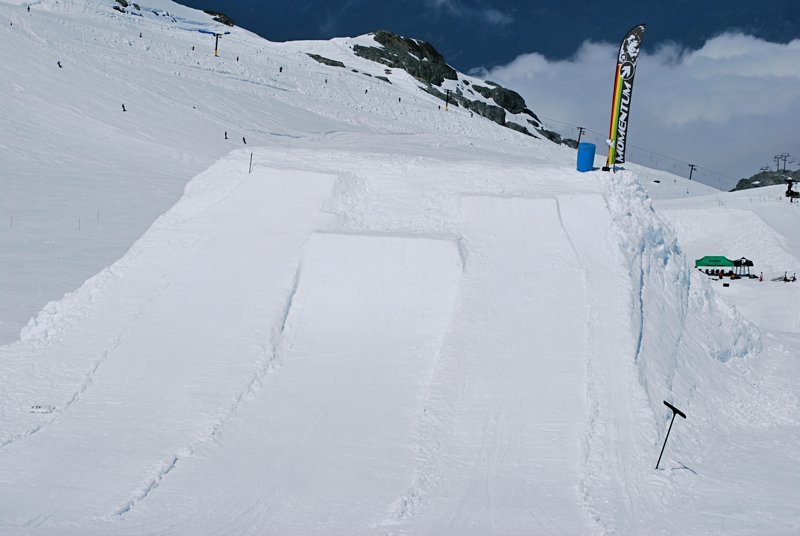 The step-up
This A frame-shaped freak of nature appears mellow at first glance, with a relatively non-threatening wall above an aerial-style take off in the middle and two more gradual ones on either side. But its lengthy landing makes it possible for the diggers and coaches to take it deep, while allowing even the youngest of campers to feel fearless as they drop in.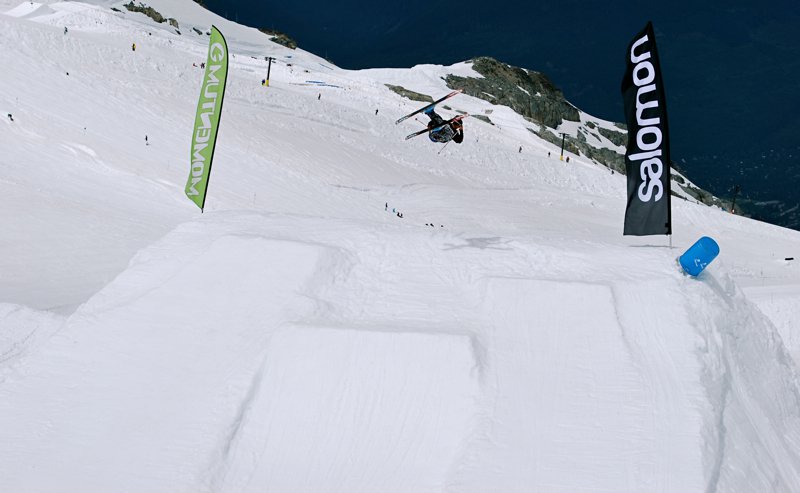 Head Digger Chris Turpin kicks off the flatspin fest...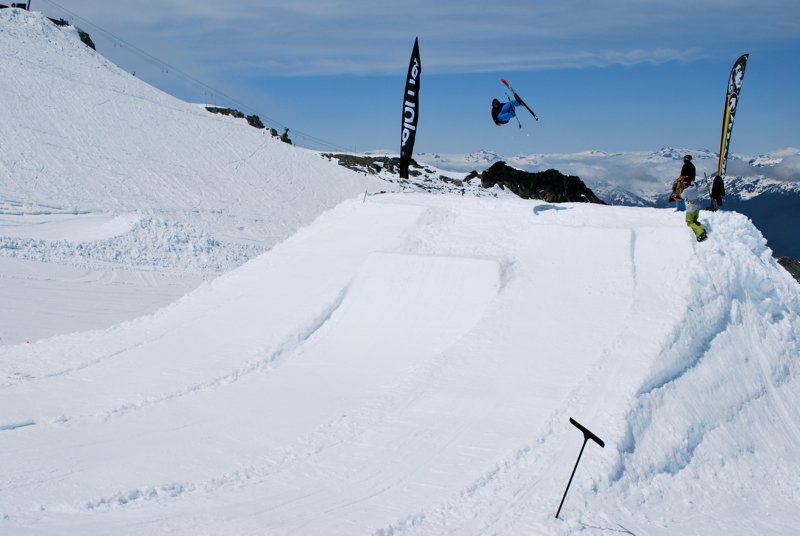 Alexis Godbout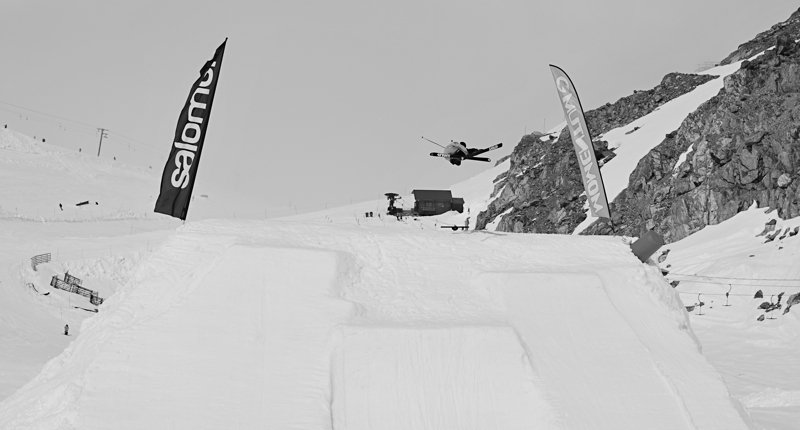 NS cover boy & Momentum digger Liam Casey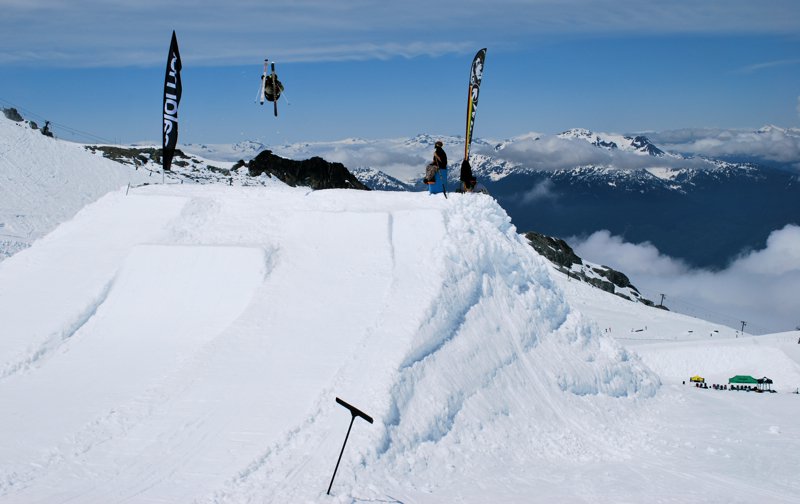 Mike Riddle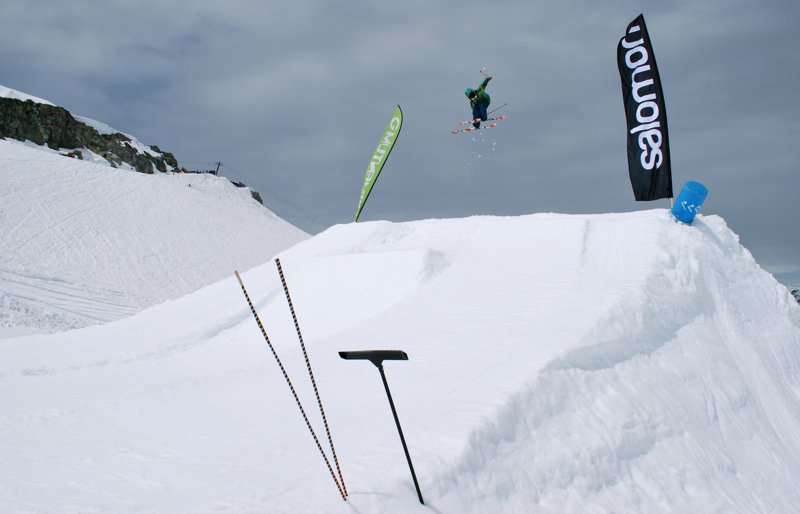 Rory Bushfield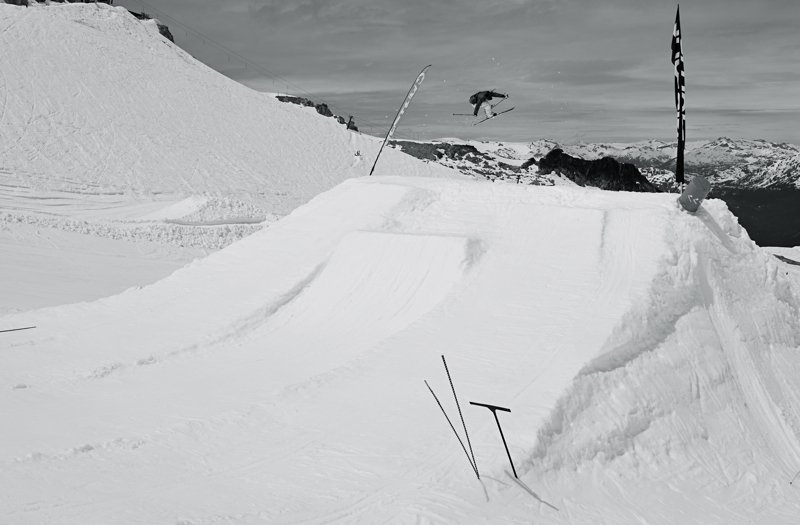 Charles Gagnier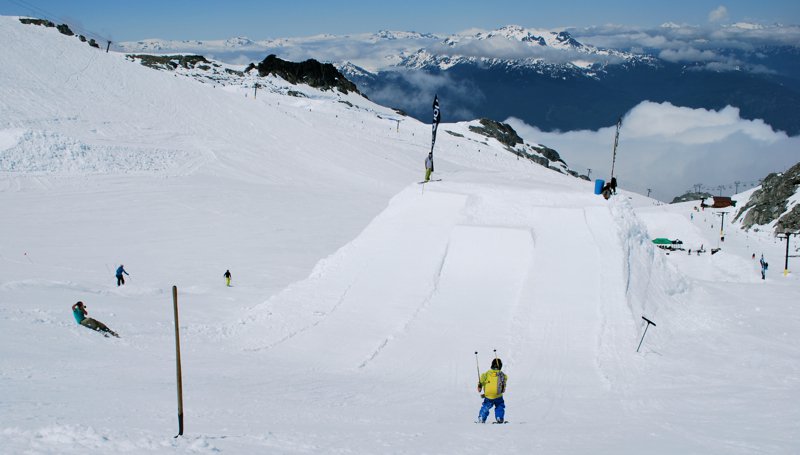 The campers drop in...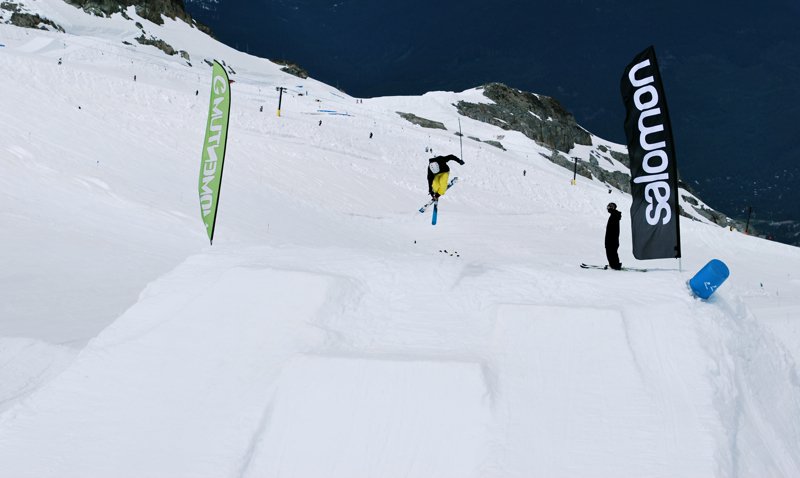 For the more faint of heart, a dragon and up-down box reside just to the right of the monster, followed by a double rail option over a small tabletop and into two more final rails that lead up to Momentum's tent city.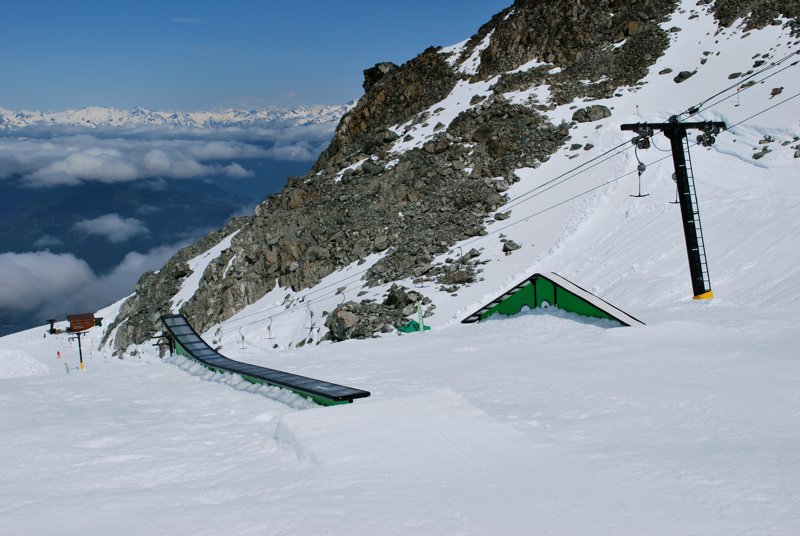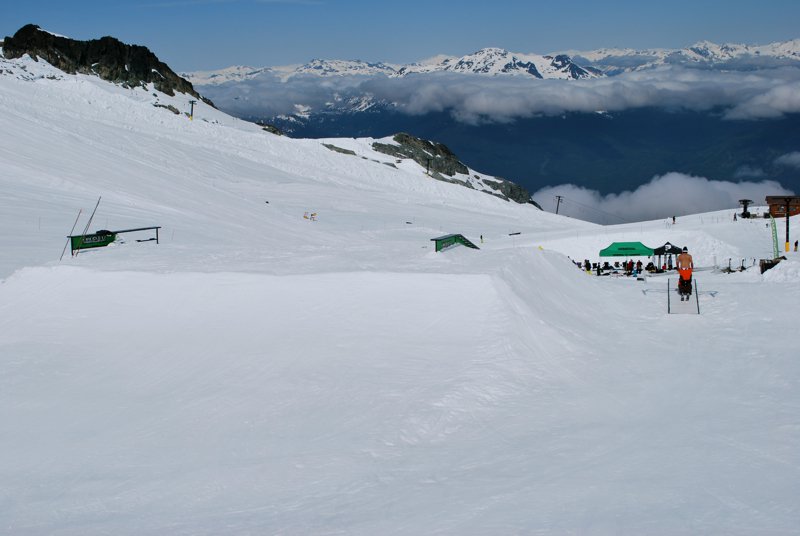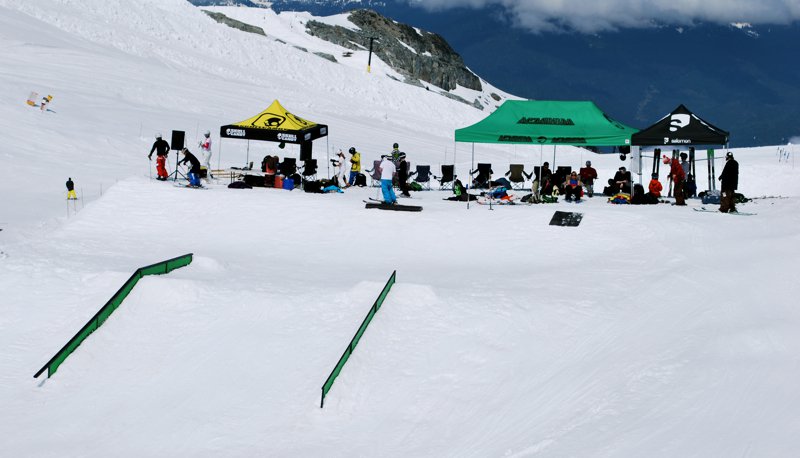 And last but certainly not least, just next to tent city is a soon to be operational airbag with a kicker on and halfpipe-style take off's on both sides.
Over in the old High North lane Turpin and Whistler Blackcomb's elite group of cat drivers are putting the finishing touches on the 80-foot stepover that was hailed as the finest jump ever built on the glacier as I type this, along with a planned 60-foot step-up beneath it. Needless to say, once those two behemoths are in full swing sometime next week, things will start getting demented real fast.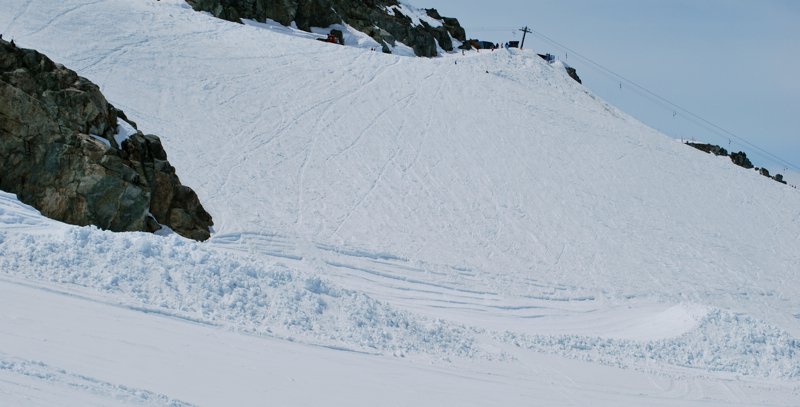 Momentum's first session was a nice and mellow start to summer, as one's first week back on skis tends to be, and despite some initially threatening forecasts from the weatherman, Mother Nature hooked it up with more sunshine than cloud, making the campers do what they do better than anyone in the months of June and July...smile.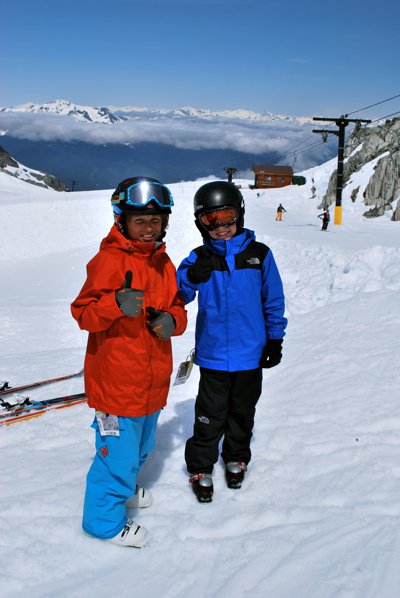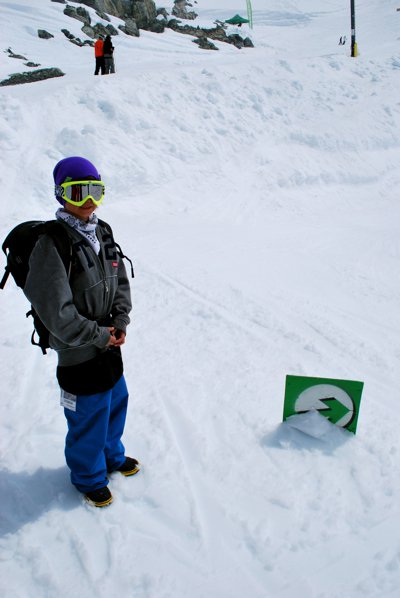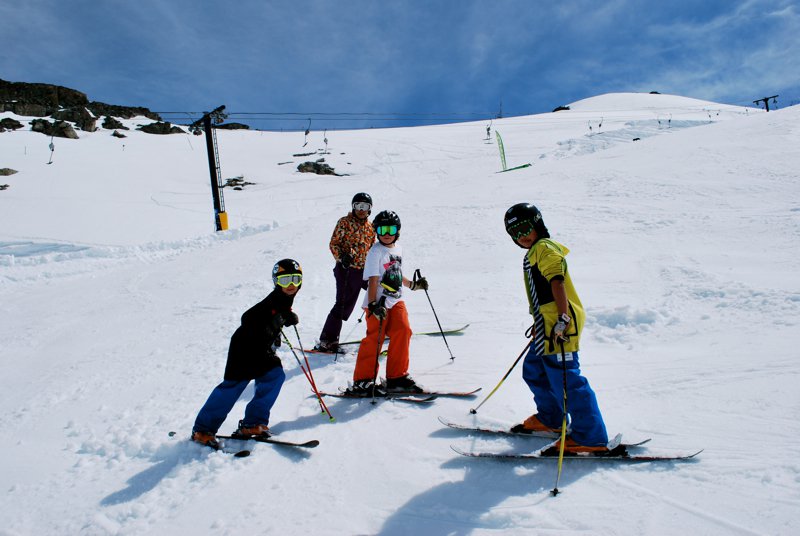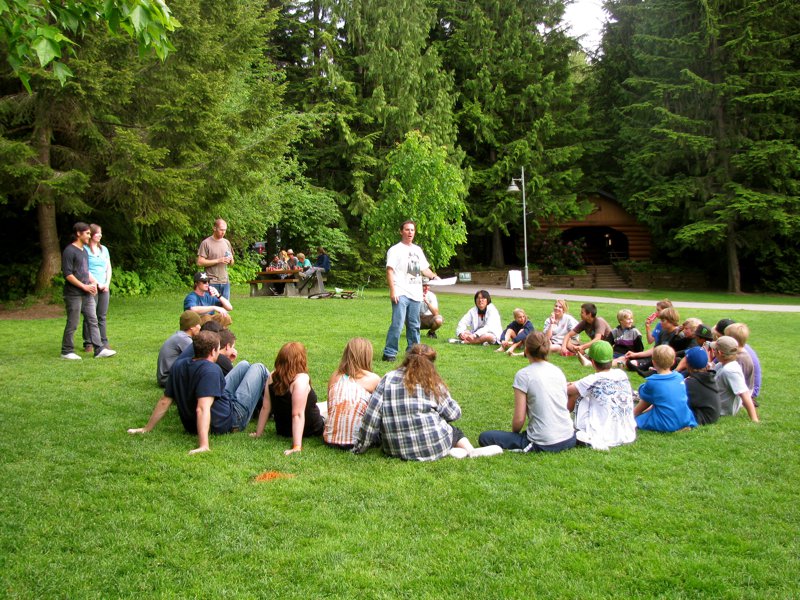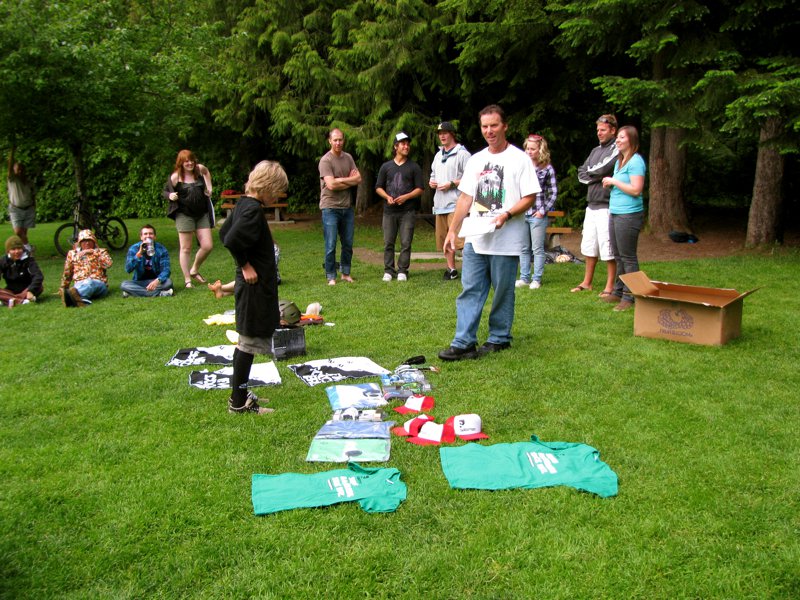 Last week's crop of campers are presently being swapped for new ones at Vancouver International Airport, as Session 2 of Momentum begins tomorrow, along with the first session of Camp of Champions, who's lane is looking bigger and better and bigger than ever. And yes, I know I said bigger twice. Here's why...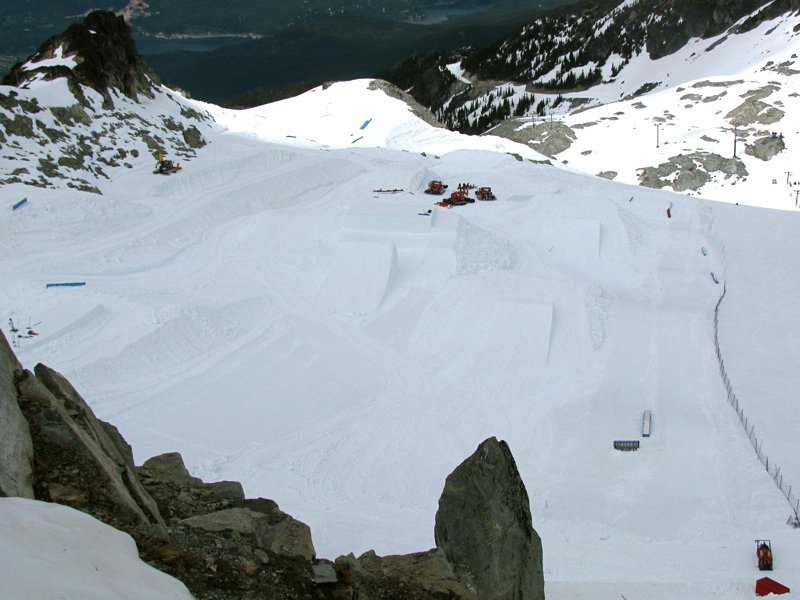 Stay tuned to NS for more updates on Camp of Champions and Momentum in Whistler, BC.
Momentum Session One 2010 from Momentum Ski Camps on Vimeo.