Each and every year, freeskiers of all ages flock to summer camp to hone their skills on perfectly built features. Some come just for fun, some use it as a stepping stone in their quest to become pro skiers, but all of them want to learn how to do tricks. That's how summer camp has always been, and who it's for...until now.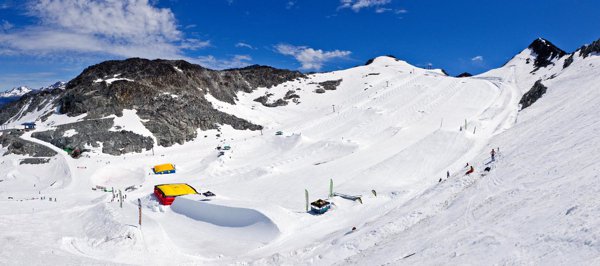 Momentum
We here at Newschoolers are more aware than anyone else in skiing that in addition to the legion of talented freeskiers out there who compete, star in edits and movies, and in general just shred, there's just as many of you behind the lens. We see it in your pristine photos in our photo section, on the splash page of our site, in your constant populating of our video section, and most of all, on the 150+ channels on NSTV.
That's why we're extremely excited to partner with Momentum on their brand new summer camp, Exposure. In case you missed the announcement a few months ago, Exposure will take place this summer during Momentum in Whistler, BC, and it's for photographers and videographers only. That's right...a summer camp for people behind the lens!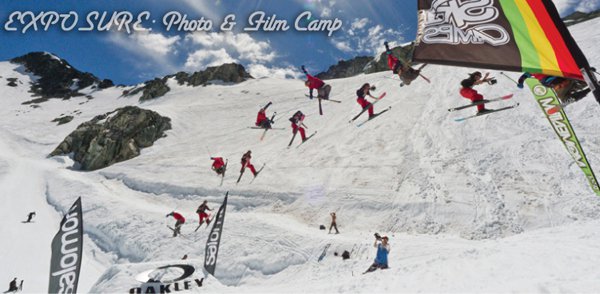 Exposure will feature two aspects of its camp, one for photographers and one for videographers, and you can participate in one or the other, or a hybrid of both. The photo program will be directed by world renowned photographer Blake Jorgenson, who will be on hand to teach you the ins and outs of skiing and action sports photography, so you can learn how to score as many magazine covers as he has.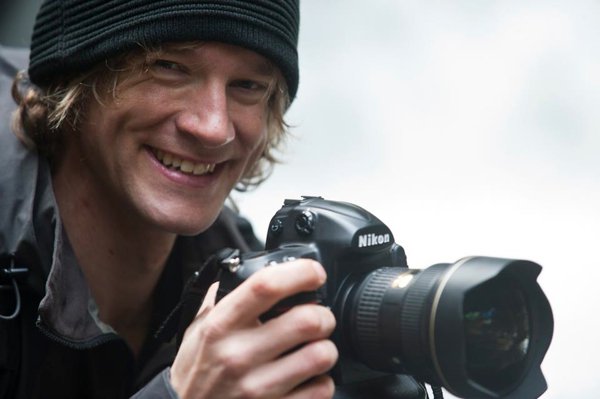 Blake Jorgenson
"Exposure is centered towards teens and young adults that are passionate about ski and snowboard culture and media. We will be emerged in producing, discussing, and showing all aspects of action sport media that connects us with the sports we love and participate in ourselves. Technical aspects of photography as well as understanding media,"  communication with athletes, and connection with your audience will be the primary focus points for this camp. – Blake Jorgenson
On the film side of things, Voleurz' Darren Rayner and the man who helped start it all, Poor Boyz Productions' Johnny Decesare, will both be in Whistler bestowing the knowledge they possess that's helped them become two of the most talented and respected ski filmmakers in the world.
Poor Boyz Productions' Johnny Decesare
"After 18 years in the business, I've made every mistake possible, and learned from it. If you come to Exposure, I will do everything I can to ensure that you don't make those same mistakes, along with teaching you what I've learned. So don't miss out, because on top of that, I've been going to Momentum ever since I started Poor Boyz, and it's one of the greatest experiences you could ever have. You'll go home with epic memories that will last a lifetime." – Johnny Decesare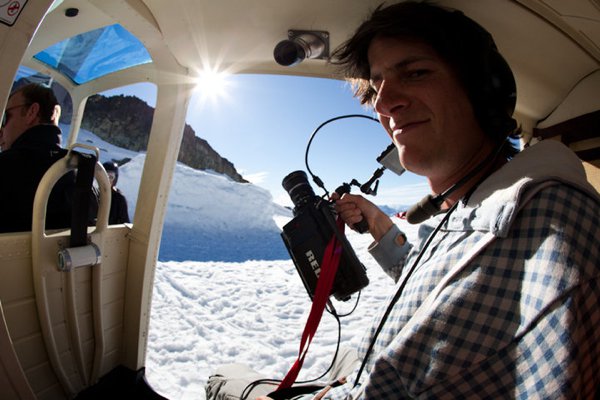 Voleurz' Darren Rayner
"The reason I started shooting action sports films goes without saying; I get to travel with my friends, witness some crazy shit, and be creative and make something of my own. With no training, the first three years of filmmaking were tough, and I had to learn everything through trial and error. I wish I had the option to attend something like Exposure. Consider this camp a way to skip the line, learn the tricks of the trade, film the most talented athletes in the world, and enjoy the activities of the best place on earth...Whistler." – Darren Rayner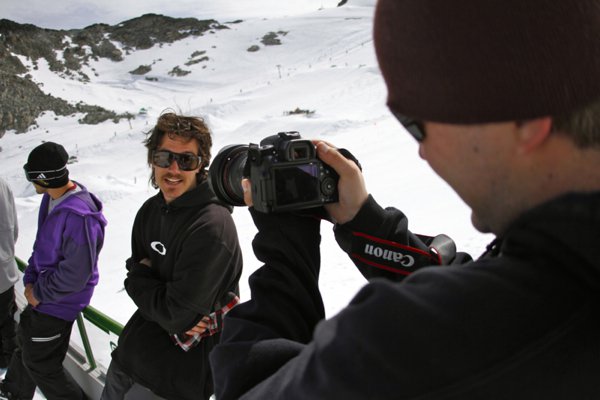 Both programs will offer training and workshops in the technical and
creative aspects of action sports film and photography, as well as
creative and professional editing techniques, and tutorials on the
latest digital equipment, editing and post-production software. And in
addition to all of that, Newschoolers' very own Jeff Schmuck (and
potentially Doug Bishop) will also be at Exposure to teach you about
uploading to web platforms and how to utilize social media to help score
your videos as many views as possible.
And best of all, you'll be in Whistler, skiing, in the summer, with some of the best freeskiers in the world, and what better place and setting to hone your shooting and editing skills? So if you're a photographer or videographer who's reading this and thinking to yourself, "I've always wanted to go to summer camp, but I'm not good at tricks and have no desire to learn them," this is your chance to join in the fun this summer, have the time of your life, and obtain a deep well of knowledge from some of the best mentors in the industry...all of which you'll never forget.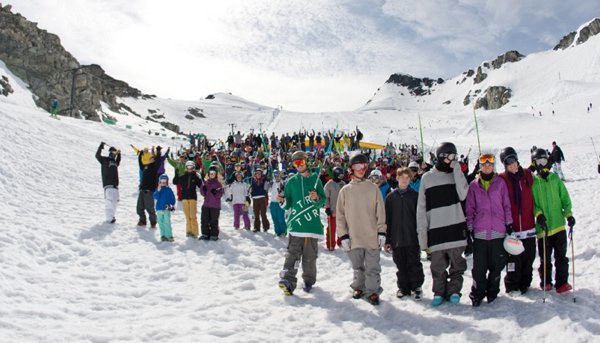 So don't just sit there! Sign up for Exposure! To do so, and/or for more information on the camp, click here, and be sure to stay tuned for an upcoming contest right here on Newschoolers where you can win yourself a free session!