"Mike Rogge got his start on Newschoolers as a blogger and journalist.
Following his graduation from SUNY Potsdam with a degree in English Literature and Writing, he shifted across Lake Champlain to Burlington, Vermont, to become a full-time employee at Meathead Films and Ski The East.
He created The Ski Show, a weekly two-hour live radio show on WBKM.org. On the program, Rogge would chat with professional skiers and influential industry people, sometimes having them in-studio, where they'd shotgun beers, kick back, and chat about skiing.
The show lead Rogge to his dream job at Powder Magazine after catching the attention of then Powder Editor Derek Taylor. After being hired, he packed up his East Coast pride and moved across America to San Clemente, California. At Powder, Rogge invigorated the 40 year old magazine's web initiatives and brought a fresh perspective to the magazine.
On May 1, he announced via his blog he was leaving Powder to "pursue other projects." Rogge currently lives in Truckee, California, where he writes extensively for Powder, ESPN, and MtnAdvisor.com. He is preparing a cross country road trip back to the East Coast." - Mousseau
Original Q&A thread -- http://www.newschoolers.com/ns/forums/readthread/thread_id/751966/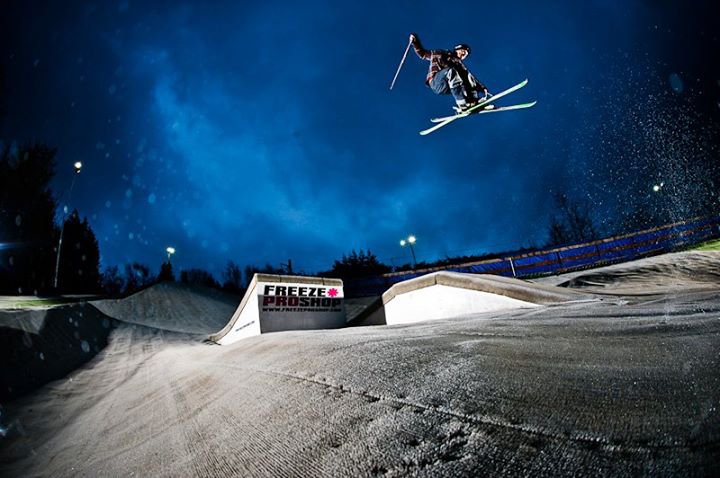 Photo: Erik Seo
What motivates you to write and share stories about skiing? -t_rob
I like keeping the story moving. I have a unique perspective on skiing, I enjoy going to the places that make most people say, "Why would you want to go there?" Telling the stories of those skiers in those obscure places is something I greatly enjoy. If I only go one place next winter, I want to go to North Carolina with Charlie Owens. On a deeper level, maybe it's because I like shedding a different light on people and places that readers may or may not have seen yet. After I wrote the U.K. dry slope story for Powder, a couple readers sent in letters, but one said something like, "I'm from the Northwest, my parents are making me go to boarding school in Scotland, and now I don't feel as bad about leaving skiing. At least I'll have something." That was my second favorite letter. The best was the guy that said I should move to Boulder, do drugs with Cam Riley and smash my face off concrete. He didn't particularly enjoy the Cam profile. I like writing for that guy too.
Do you write to educate the public on what is going on in skiing? Do you write to share articles that push skiing in the direction you want it to go? Do you write the stories that pay you the most money? Do you write the stories that let you see the most of the world. -t_rob
For years, there was this division in skiing that if you liked park skiing, you couldn't relate to a backcountry skier, or vice versa. Of course, that's just silly. I had that perspective too. My hope is that skiing is smarter than to recognize people based on where on the mountain they ski, how they ski, and how they edit their footage and to what music that footage flows to. We have a deep, rich well of characters. Not one of them fits into a neatly packaged character like "the rasta guy." I'm fortunate to meet these people and it's my job to introduce them accurately to readers.
I'm not arrogant enough to think I can push skiing in one direction or another. I want skiing to move forward, or backward, but keep moving. I want my stories to reflect where we've come, where we are, and provide an outlet for skiers to say where they're going. And if skiing should go anywhere, it should run as fast it can to the area where they don't take themselves so seriously. Every edit doesn't need to be a statement, unless it's a Totally Trevor edit. That kid is hilarious. I hope he adds more cats back into his edits. We've been trying to get together for an interview soon.
Yes and no to the one regarding money. Powder and ESPN are good to me. When I left Powder, Editor John Stifter offered me an opportunity to revamp the website. Without sounding too much like a plug, Powder.com has come so far in the last year and in time will match the editorial strength of the magazine. It helps that Keith Carlsen is there helping too. It's one of the strongest editorial ski sites on the Internet and that makes it a fun place to write. I'm proud to be apart of that movement. Megan Michelson at ESPN was one of the first to reach out after I left. She's really great and for the most part let's me have free reign on the stories I want to write. She's also incredibly insightful and a wonderful editor.
That being said, I write for BroBomb (almost never, sorry Ryan Dunfee) and MtnAdvisor.com because I believe in those projects. I won't get rich off writing for any of them, but I'm fortunate enough to make enough to keep skiing and writing, which is all I'd like to do at the moment. BroBomb is the best and MtnAdvisor.com is the bridge that skiing and snowboarding need. The "core" can be intimidating, and as a guy that was once as far away from anything core as I could be, MtnAdvisor is a cool place to learn about where to ski, what's happening, and keep it light. And yes, I go where I can see the world. I'm going to Chile for Eye of the Condor in two weeks. I've never been and I'll get to be hanging with a ton of amazing people in a foreign land. That's as good as it gets.
What made you leave an established job like Powder to go back into the world of freelancing / startups? -Mr.Bishop
I'm being baited by Doug here. But okay. This might offend some older establishment at the magazine, but Powder has never been better. That sound you here is Rob Story, an editor in the 90s, spitting his Cocoa Puffs out after reading that last sentence. I'm spitting out mine if he is actually reading this and not allowing a nice PR company to fly him around the world for free.
But I believe it. At a wedding in May, former editor Steve Metcalf told me how editors at Powder had chased awards for years. Stifter lead us to three Maggies in one year, including best publication. We were up against Nat Geo and mags like that. The best part about it is we never once said, "Let's go win a Maggie." It just happened. That was an incredible environment to work in. It might be the best job I ever have and I'm only 27. But I don't see it that way.
After three years, San Clemente started to change me and I greatly missed the mountains. Living at the beach in the summer and skiing in the winter sounds great, but little things like hiking, fishing, or just waking up and driving to a mountain are taken for granted until you don't have them. Orange County isn't for everyone and it wasn't for me. I wanted to see what else was out there and I like the view so far. The world is big, media is changing, and I want to be apart of it all.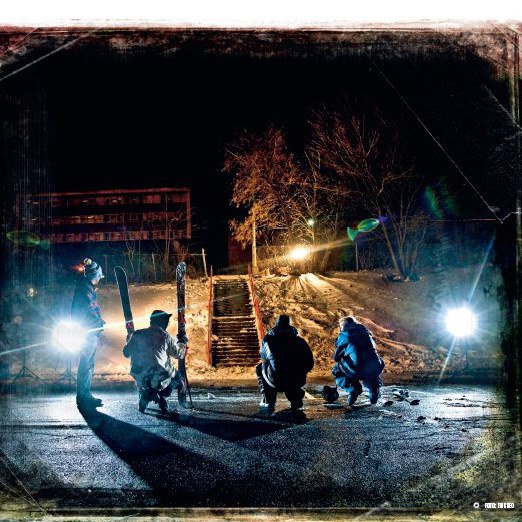 Photo: Erik Seo
How often do you get to ski each season? -geist
As much as I can. Maybe 25-30 times though. Powder Week in Jackson was the most I got to ski consecutively for three winters. This upcoming season, I'll be based in Truckee so I'm hoping to ski every day at places like Boreal, Squaw, Alpine, and other places around the lake when I'm not on the road. If you want to ski, move to a ski town. If you want people to think you ski all the time, get in the ski industry. Although Gabe Schroder from Smith Optics gets more pow than anyone I know, so that logic isn't always true. It's funny, but the more I worked in skiing the more I fell in love with turning my phone off and getting on a chairlift. There's something incredible about it. I don't think I've ever enjoyed skiing more.
What was your favourite "The Outsiders" interview that you've done? -Mousseau
All of them. That series was so much fun to put together. My conversation with Warren Miller is a recording I'll keep forever. He really gets it. I interviewed Scot Schmidt while I was driving across the country, at a gas station off I-80 in Wyoming. Joffrey is super comfortable in his own skin, as is Logan, who can go as far as he wants in skiing. He has the talent. Suz is more calculated than people give her credit for. BASE jumping has a stigma of being dangerous and talking to her put me at ease about the risk involved. Ben Leoni is an old friend and he doesn't get enough recognition for being a pro skier and having a career outside of skiing. That's an important lesson to understand. Les Anthony is incredible. It should be required to spend a weekend following Les around in order to become a ski journalist. His book "White Planet" is one everyone should read. Riley Poor is an old buddy. It goes without saying that he's faced hardship with his injury, but I appreciated how honest he was with me about the challenges. Riley is something else. I'd like to hang out with him again soon. As for Doug, he was the inspiration behind the whole series. There is only one Doug Bishop. I can talk to Doug, as I'm sure his wife Amanda can attest, for hours about pretty much anything.
Who out of all of the people you've come in contact with "gets it" the most. i.e.- isn't caught up in anything but living the dream, getting after it and sharing the joys they live everyday with others? -Huck_Norris
There's a few. Benny Wilson is number one. He's the founder of the Jackson Hole Airforce. No one loves skiing more than Benny.
Hans Ludwig, the guy that writes the Jaded Local column, gets it. He's insane and has his share of problems, but he's so fine with a stack of wood for the fire, some weed, and snow in the forecast. He knows what's up, or as he would write it What's Up. He doesn't bother with the pro-centric bullshit that clouds the industry. He's seen a great deal of things and has the ability to step back and realize that a company dropping an athlete or a tweet doesn't change skiing as a whole or at all.
David Reddick is the purest soul I've ever met. He's Powder's Director of Photography, been doing it for 20 years. Try and find anyone anywhere doing anything for 20 years at a high level. There's an idea floating around that I helped Reddick pick urban and park photos for the magazines. I'm happy to say that's not true. I did offer my opinions, sometimes to a fault and exhaustion. The great part about Dave is he recognizes moments. He deeply understands the experience of being a skier, which comes out with the photos that appear in the magazine. That's how he recognizes fear in a skier's eyes as they approach a gnarly kink, or the insane stretch to reach out and find that tail grab when you're 40 feet in the air and traveling 110 feet. And Reddick, he rips at skiing.
Getting it is pretty simple, though. Don't get caught up on comparing yourself to others. Do your own thing, be the best student of the game, and keep your focus. Nothing else matters.
Somebody has to ask, when will the ski show be coming back, if it is? -DrZoidberg
I don't know. The return is moving at a snail's pace. Taylor Brown is working on a new intro track in Montana as I type this. The "I Need The Dollar" intro would be hard to secure rights for. I want it to be a podcast. Live is amazing, I'm all about it, but without the resources that WBKM brought to the table, it's hard to do well. I don't want to host it on Google Hangout or UStream or whatever and have it suck. I'd rather polish it, and put it on iTunes so people can listen to it at their convenience. If anyone has any great information on mobile sound recording, hit me up. RoggeM85@gmail.com. I want to know about it.
Do you have any announceable details about 'other projects' you're working on? -Mr.Bishop
Doug is a masterful Internet fisherman. Here's what I can tell you. The Ski Show is moving forward. I'm a judge at Eye of the Condor in two weeks in La Parva. I've helped a little bit on an upcoming C.R. Johnson film project 4FRNT is producing. I spent a few hours with the minds at Flylow to help create the most kick-ass backpack ever made (that's without exaggeration). What Doug is alluding to in his question is that Cody Townsend and I are working on a project called Howl that's aimed at your phone and tablet. There. Now it's out there. I don't want to go into more details because a friend of mine is one of the project managers and he'd fucking kill me if I did. Technology is stubborn and doesn't always hit deadlines like, say, a print magazine has to. We're excited about it, which is why we don't talk to everyone about it.
I like staying busy. I helped Kyle Decker write the synopsis for The Wallisch Project. Josh Berman color corrected. So that's the biggest collab I've ever done. Just kidding. That's all Kyle and Tom. I'd like to work on a massive project with Kyle and Erik Seo. I like their work. Maybe have Taylor Brown and AllStar do original music. Something that's completely original and self-contained, and crazy multi-media with video, photos, music, words, and technology. But who knows. I want to do everything.
https://www.newschoolers.com/videos/watch/628415/The-Way-Things-Are-Going-
When you started college what was your goal to use your degree for? Did you go into it thinking "I am going to get a degree in lit and writing and work for Powder" or did it simply evolve? -cydwhit
I wanted to be a teacher out of high school. At 27, I could've been one of your teachers. I thought I was going to graduate, get a teaching job, find a nice girl, get married, house, kids, retirement. My life was planned out. But who really wants that kind of planned-out life? I want those things, but not necessarily in that order. Powder didn't come into focus until I heard there was a vacancy and they were hiring an online editor too. I would've been content staying in Burlington with Ski The East and the Meatheads, doing The Ski Show and growing that. Deep down, it was a dream in the way people say "Wouldn't it be cool to win a million dollars?" I've said this before, but I wanted to write one story for Powder since I was about 10 or 12. To eventually serve as the managing editor, write a couple features, influence the direction of the magazine, and work with the people there, the experience changed my life forever. So it evolved, as did my original plan.
Along with answering that, tell me what potential ski gear technologies will trend in the next lets say five years. -NinetyFour
You can't underestimate the direct or indirect affect Apple has had on industries. Skiing is getting lighter and simpler, and more thought is going into technology and weight than ever before. Bindings and boots have room for improvement. It's great to see what the Chickering-Ayers brothers are doing with CAST. At Powder Week, everyone there had an amazing ski. That wasn't always the case a few years ago. The best part is it's all for the benefit of actually skiing.
Who got the most hammered in studio? Why didn't you ever have strippers on the show or at the very least, Jen Hudak? What is the most hilarious/fucked up story you have from being in Burlington and doing the radio show? Have you seen Champ? -skiierman
The 4bi9 show was one of the wildest. We went to Pizza Put, Wallisch won a bunch of tickets, we grabbed booze at a gas station and started partying. Then the show started. Orage's Steve Herrick had an apartment around the corner from the studio on Church Street, which was where we went afterwards. It was wild. Who got the most hammered? All of you, listening. And us. Man, I miss those days.
I didn't have strippers because they're just sad to me. It's 2013, things like Tinder and SnapChat exist, as well as great inter-personal human experiences, and guys still want to go to a strip club? I guarantee you the rappers that rap about going to strip clubs don't actually go. Go out and meet a real girl, and not someone's daughter that got caught up the wrong people. And Jen Hudak might've appeared on the show. I don't remember. She's always been nice to me. Hi Jen.
The most hilarious thing were the guys from the Brother's Show, older hippie types, interacting with the guests appearing on The Ski Show. Talk about two different worlds. We always had fun with those guys though. The most fucked up thing was the first night. I was super nervous. I was about 20 minutes into the show when I spotted this bum hauling ass down Main Street on a longboard. He went to turn onto South Winooski, but was carrying way too much speed. He slammed into the sidewalk and flew through the air and into the bushes. I thought he was dead. For the next hour and 40 minutes, I couldn't concentrate. I just waited for him to get up out of the bushes. He didn't, or at least I didn't see him again. He might've died. He might still be there.
No, I have not seen Champ, though the State of Vermont isn't past putting up tax dollars to find him. Maybe next year. Ask L.J. Strenio. He grew up there. If anyone has seen Champ, it's L.J.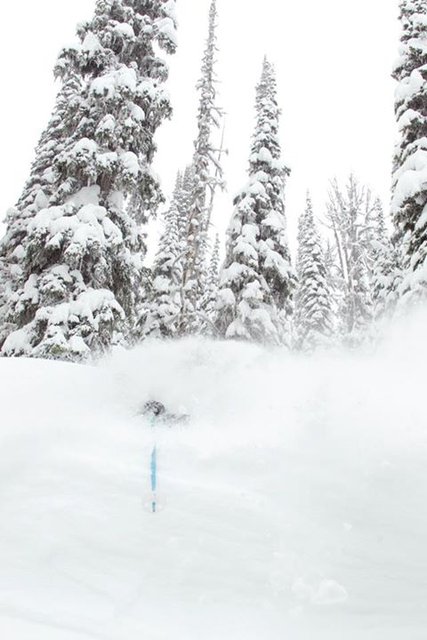 What is your single biggest criticism of ski media today? -Mr.Bishop
It's fine. It should be great, but almost everyone measures themselves to one another. If your customer base, or as I like to call them, readers, are happy, then they'll tell you about it, wear your gear, and want more. If they're not, they'll be quiet or create threads on NS about how your product sucks. That's why 100,000 million kids wear Level 1 shirts. That's a public endorsement saying, "I like what these people make." That being said, I always liked Shay Williams' event coverage on Freeskier, Mitch Scott's columns in KMC, Megan's editorial leadership at ESPN Freeskiing, and John Symms' commentary. ESPN feels relevant. I miss the old NS news system. There aren't enough kids writing anymore, and I think the up vote thing has a downside in that some people might not have the promotional skills to push their stories. If one person finds one cool story, that's only one up vote. An editor is needed in that situation to properly place that article in a place it'lls be seen.
If you consistently get A's or 100s on English papers and you like skiing, start writing for Newschoolers, Powder, or Freeskier. Or better yet, write for Ryan Dunfee at BroBomb. Seriously. Just send those people an email. We need more of us. If you think you're better than me at writing or have a totally different opinion, I welcome you to the world of ski journalism. Come put me out of a job. It'll only make journalism in skiing better.
The other one, (sorry, I'm going on and on) is sort of industry wide. I strongly dislike when skiing is compared to snowboarding in the way that we should be more like them. The people that do that don't understand skiing, its history, or what this activity known as skiing is about. And I support snowboarding. I like the people in it and Tom Monterosso of Snowboarder mag is one of the best writers in action sports of all time. But they have their own problems. We can learn from each other, but that doesn't mean that we need to define skiers by their counterparts in snowboarding. We're skiing. Our history is deeper than any other sport out there. Learn some of it. Tanner and the Inspired crew are on this game now. Tanner is a student of the game. He's watched every Dick Barrymore film and then some. No one wants to talk to Tanner about that stuff though. They're too caught up in what he tweeted, or whatever. I like Tanner. That's a positive criticism. He has this ever-evolving code that he lives by and it makes him one of my favorite people to talk to.
What is it like to date a pro skier girl completely out of your league? Would you say it's more of a "Heaven is a Place on Earth" experience, or something more akin to "Cherry Pie"? -onenerdykid
Amie is great. She's a better skier than I am, something I'm completely comfortable with. It's more Heaven is a Place on Earth, but only because I really like that song. I wish a ski area would use it as a song in the best marketing video ever. Thanks for making great boots at Atomic, Matt.
Why did you abandon me & leave me stranded at Jay Peak with no way home? -KapitolPhoto
I don't remember, but congratulations on your upcoming marriage. Dan is the best ski photographer that shoots weddings.
Interview Rogge just to ask him how he goes about creating such stellar reviews, then use his as the gold standard while re-vamping the review section. -NinetyFour
I only want to be funny with those videos. Thanks for the comment. Matt Hansen at Powder is the best at reviews, among other things. I encourage people to read the BarCode section in Powder from the last few years. There are amazing nuggets of humor in there.
With all the knowledge and access you have, what is your current ski gear setup? -geist
It's ever evolving. I used to have intense brand loyalty until I learned I could try out everything, even the brands that some on this site would consider whack. I have Technica Cochies 130 boots, 4FRNT CODY skis and the G8ful Deadbolt bindings as an everyday set up. Cody Barnhill saw a shit ton of Grateful Dead shows when he was a kid, and I thought pairing that ski with the Dead-inspired binding was funny. I'm all about making myself laugh. I rock DPS Wailer 99s with Dynafit TLT Radical binding and the Dynafit Vulcans as a touring set up. It weighs less than a pound (not really, but close). I love my Armada Pipe Cleaners. It's probably the most fun park ski ever made for the halfpipe. I ski just like Torin on them.
At Powder Week, I love trying out everything, and hearing the way it was put together. David Lesh and FD Wear put a ton of thought, real thought, into how they build their outerwear. He's a lot smarter than people give him credit for because of the edits and whatnot. I have a Flylow outerwear kit coming soon that'll I wear in Chile. I want to give it a good try, because Flylow Dan and Greg have become friends and they appreciate honest feedback. Anyone who doesn't, won't be making gear for long. For outerwear, I've always been a fan of Trew and more recently Arc'teryx and Patagonia. I like what Saga does. I like what Armada does a lot. Armada is quietly building an empire. Scott L.C.G. goggle is refreshingly awesome because it's so easy to switch lenses. I wear an Arcade Belt and Cody put me on their team. If you've ever bought a product because it was endorsed by a ski writer, please comment below. That would make me laugh and justify Cody's out-of-the-box decision. And a new thing is I wear a helmet now. I used to only wear headbands, but after spending a good deal of time with High Fives, my friend Sally Francklyn's injury, and my roommate Danny Toumarkine's story, I'm good protecting my head. Maybe that's apart of getting older.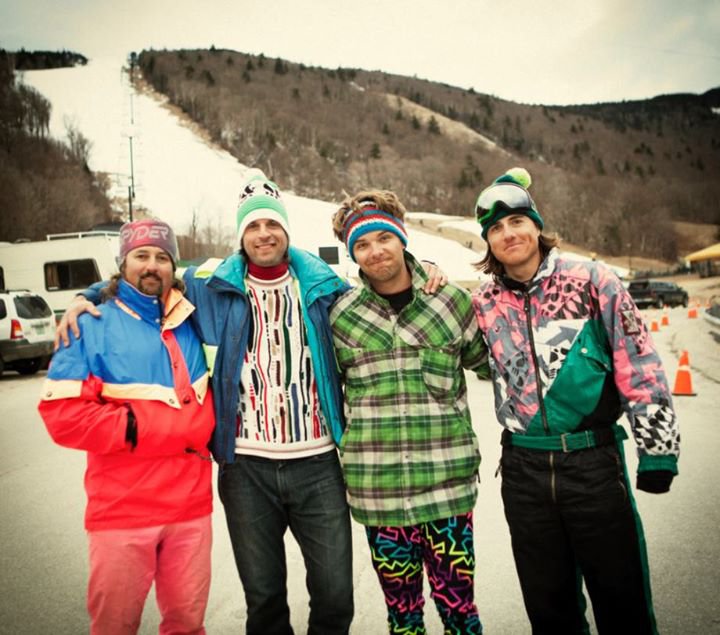 Photo: Alexa Miller Photography
What are five locations you hope to travel to in your lifetime? -Mousseau
Eastern Europe, Australia, Alaska, North Carolina with Charlie Owens, all of Asia
What are five publications you hope to write for in your lifetime? -Mousseau
Esquire, Grantland, NY Times, Howl, any publisher willing to publish one of my books
Who are five people you hope to meet in your lifetime? -Mousseau
I don't think about meeting people. I really enjoy the randomness of who I get to meet now. It'd be great to meet Mets Pitcher Matt Harvey. I'd like to interview him.
What's your favorite piece that you have written, and what's your favorite piece about the ski industry/skiing that you haven't written?
Favorite piece is the High Fives profile in the November issue of Powder from 2012. Favorite piece I haven't written will be the rebirth of West Mountain, New York, as an East Coast hub of excellent skiers.