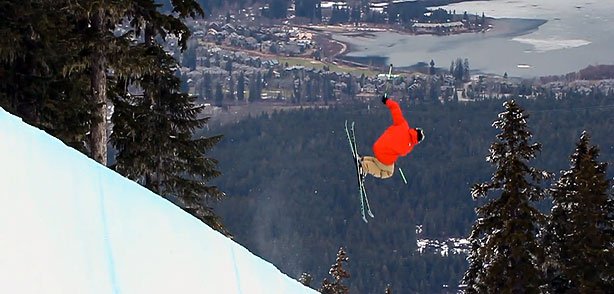 The competition season has come to an end and we wrap things up here with Episode 6, the season finale of Mike Riddle's web-series 'Pipedreams'. This instalment covers highlights from Euro X Games in Tignes, France, and the Telus World Ski & Snowboard Festival in Whistler, BC, where Mike dominates back on home turf ending the season with a bang!
Thanks from Mike, "I had a blast making this web series this year and want to thank Steve Horton with Little Forks Media for all the hard work he has done and of course, The North Face and Atomic for making it possible. But the biggest shout out goes to the fans! I hope you enjoyed watching it as much as I did making it and hopefully we can do it up again next year, bigger and better!"
If you fancy watching the other episodes then do your best by clicking here.
Related posts:Mike Riddle: Pipedreams – episode 1 We love a new web series when it pops up...
Mike Riddle: Pipedreams – Episode 2 Canadian Halfpipe team training then off to Killington for the...
Mike Riddle: Pipedreams – Episode 3 This time around he heads to the Winter X Games...