Saga Suppliers West is located deep in south Salt Lake City and is most definitely considered to be off the beaten path. It is here, in the industrial district, that we have created our own experience in seemingly the middle of nowhere. You are not going to stumble upon the Suppliers shop by accident and you most certainly need a good navigator to even find the place (the new sign helps). I guess the point i'm trying to make goes by the old saying, "if you build it, they will come". We have had visitors from all around the world stop by our little bodega in the middle of nowhere. It goes to show if you provide something worth traveling to, you can turn the middle of nowhere into your own destination, like our neighbors 4frnt and us have done in South Salt Lake. Maybe we'll see you in the middle of nowhere someday.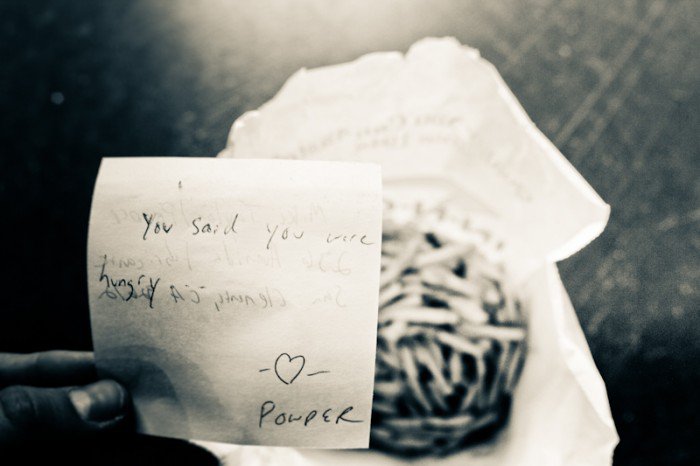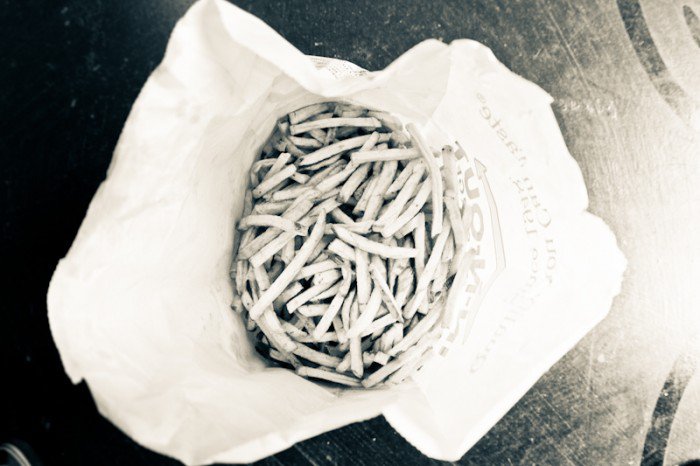 If you couldn't tell by the last two pictures, some of the guys from Powder Mag treated the office to lunch, they knew we were serious when we ran this ad.Thanks Rogge, Mike and Aaron.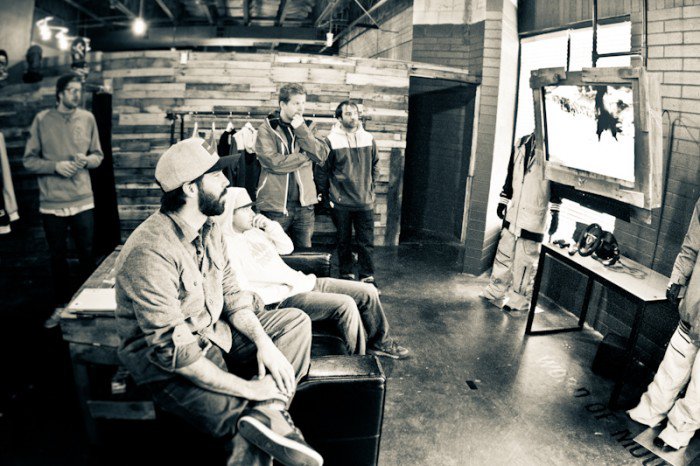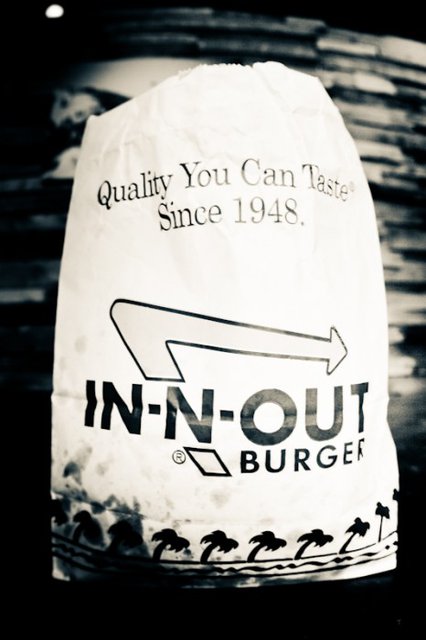 In other warehouse news, Tyler Barnes and a lot of the #SagaFam have been down here putting in work to ship everything out from the past weeks Reverse Sale.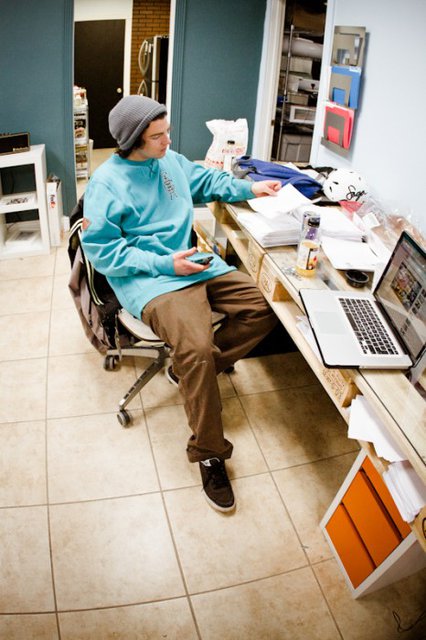 And Fitz shows that same hoodie overlap is a common occurrence.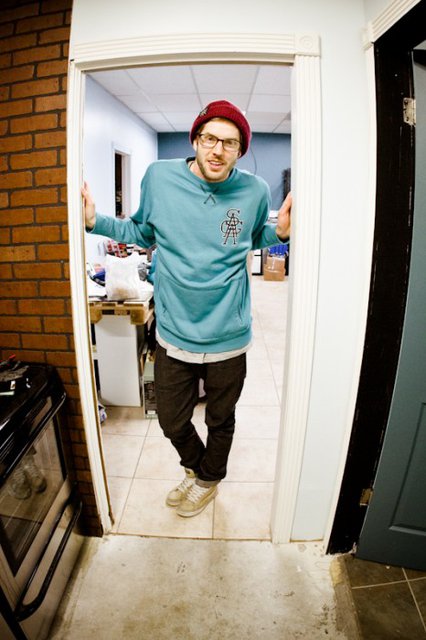 This is Sean, you love him you hate him, he hates me. Maybe thats because i'm taking photos like this during the busiest time of the day.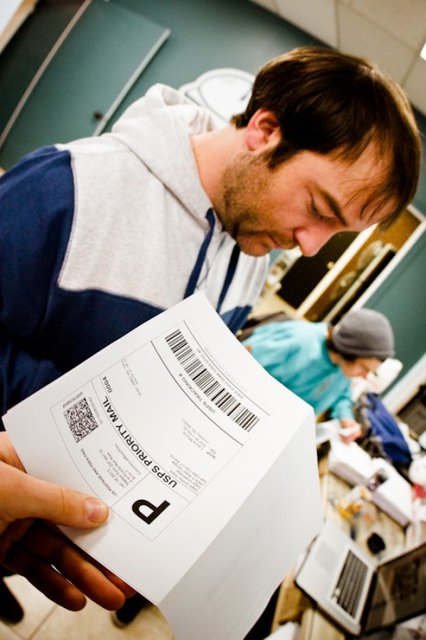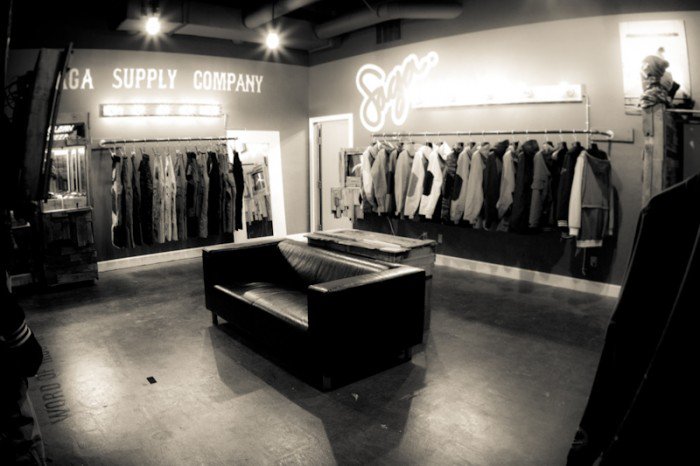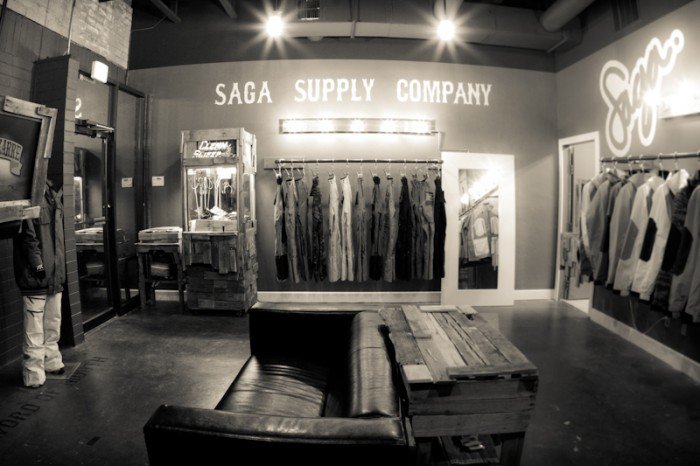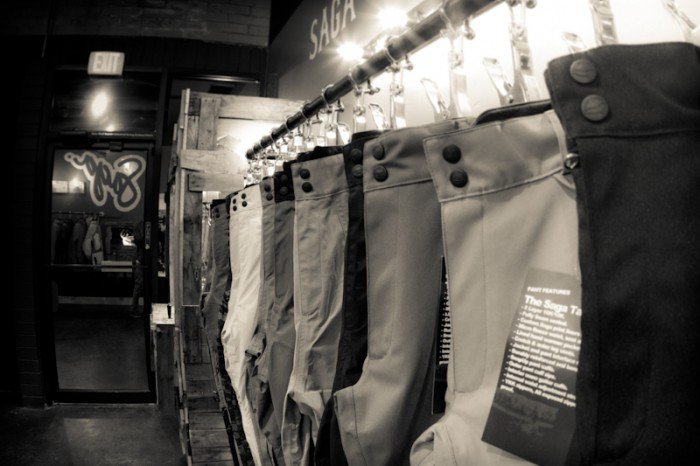 The office side.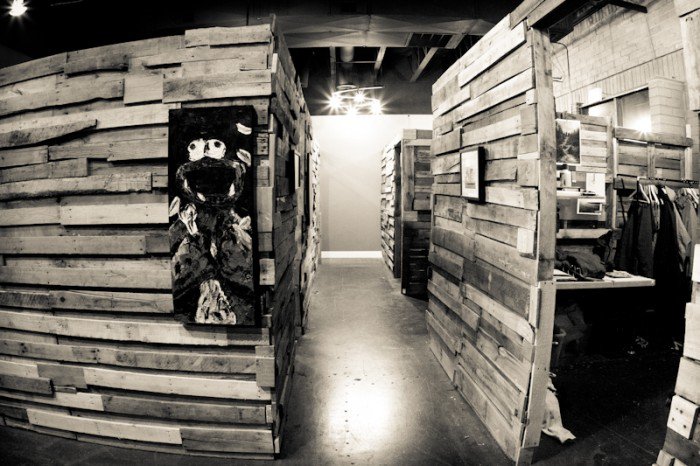 Saga Suppliers West2904 sw TempleSalt Lake City, UT