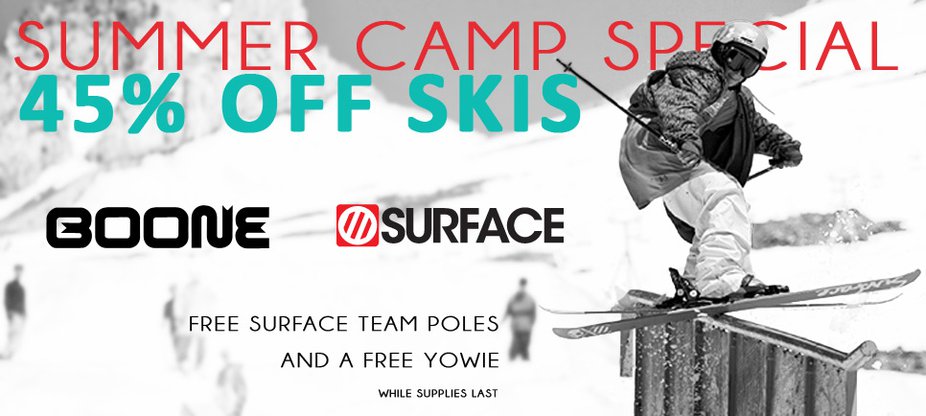 Just in case you forgot, our 2011 Summer Camp Special is still going on!
Summer ski sessions are in full swing, and our friends at SASS Global Travel are also about to head south to Argentina – so if you are looking for any last minute gear give us a shout: 1-800-996-8398.
New 2011/2012 Gear will be arriving shortly and we need to make room…
Skiershop.com Summer Camp Special
? 45% off all Surface and Boone skis, plus a free Yowie with all orders while supplies last.
? If you order a pair of Surface skis, you?ll also receive a free pair of Surface poles with your order.
? Choose a Surface or Boone ski, then click this link to add your Yowie and Surface Poles: http://www.skiershop.com/yowie-and-the-surface-team-pole.html
? Simply enter the coupon code SUMMERCAMP upon checkout.