Meier Skis recently announced their Eco friendly manufacturing initiative starting this year, and has vowed to move ahead as of now. Their new line of skis will focus on reducing waste and using pine-tars instead of resins, while also pursuing higher quality materials for their bases and topsheets.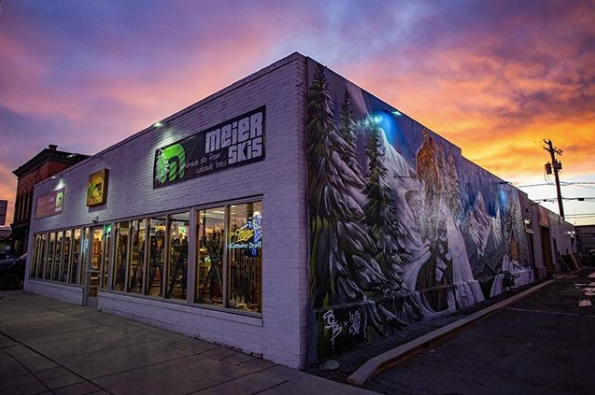 Photo courtesy of Instagram/@tjh3photo, @meierskis
As mentioned in a previous article by @Lonely , everyone involved in our sport should start to think a little bit more about our impact on the planet, and Meier has taken on that challenge. The wood that Meier uses for their cores are all harvested in Colorado with the purpose of mitigating wild fire risk, and giving the beetle killed pines a second chance. Owner and Founder Ted Eynon made the point that many ski companies are moving in the direction of cutting production costs, increase production volume, and pricing skis to be more affordable. "With that, some noticeable short cuts have been taken in material and lower quality top sheets." He punctuated his statement by saying "We make skis to last."
Recently, there has been a noticeable decline in quality of what were once seemingly well built skis by reputable manufactures. We see this decline in quality as these companies expand. Forced to meet demands brought on by more competitive pricing, these companies cut corners by saving money on materials, and by automating production. Mr.Eynon seems dedicated to ensuring top notch quality in production of his skis, while also doing his best to make Meier Skis an ecological leader in the ski industry.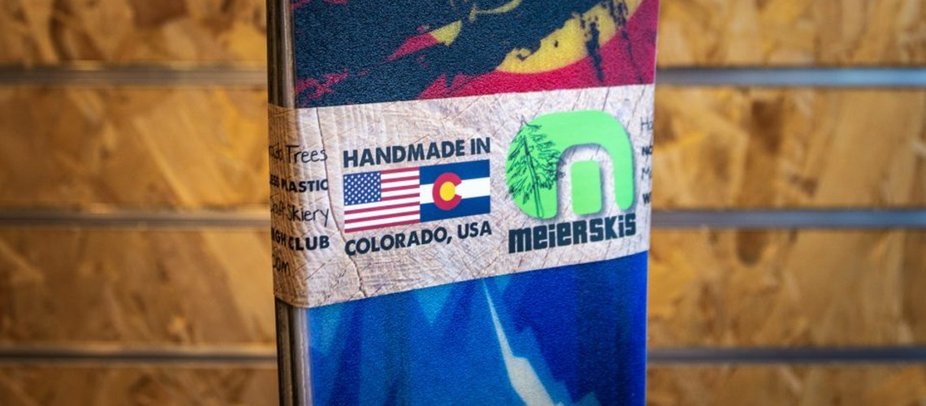 Photo courtsey of Snow Industry News.
Meiers' Skis are all hand made at Meiers' own factory, or "Craft Skiery" and all come with a 2 year warranty. Meier is very transparent with their production process, they encourage people to come by and check out their hot off the press planks while hanging out at their in-house bar.
On Saturday the 18th, Meier will be hosted by Sunday River as part of their Indie Demo Day, then again at Copper the 18th-20th. If you're around, be sure to go check em out.