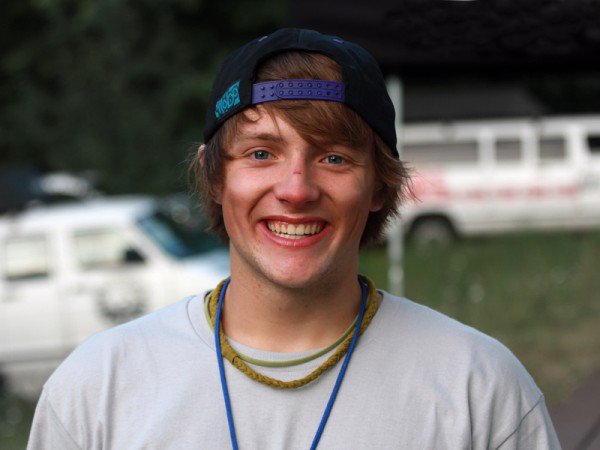 Every summer a ton of pros come through Windells to skate and slide the park on hill. The snowboard program here at Windells has produced some of the biggest names in snowboarding, like Shaun White and Danny Kass. Drew happened to be a camper here last session and always looked like he had a great time. We sat him down and asked him a couple questions.
WHAT IS YOUR NAME AND WHERE ARE YOU FROM?
Drew Elm, and I am from Green Bay, Wisonsin.
WHAT IS YOUR HOME MOUNTAIN?
Granite Peak, Wisconisin.
WHAT IS YOUR FAVORITE THING ABOUT WINDELLS?
There is always something to do and is always a fun time.
WHAT IS YOUR FAVORITE OFF HILL ACTIVITY TO DO AT WINDELLS?
Skating the outdoor park.
WHO ARE YOUR FAVORITE PEOPLE TO RIDE WITH?
All of my friends that are here and the locals back home, and of course all the pros here.
WHAT WAS YOUR FAVORITE FOOD AT CAMP?
Asian night.
SHOUT OUTS?
Salomon, Bonfire, Thirty Two, and Jesse!
 
Windells - BMX. Skiing. Skateboarding. Snowboarding.