I've always loved seeing younger kids in the park, usually though I could play snow against them and maybe come out in a close game. Cayden Wood, is a 12 year old skier from of Woodbury, Minnesota, and has been the kid to watch coming out of our hills. He recently took 2nd place in U13 age division at Junior Nationals in Park City, Utah, and has big dreams for his future.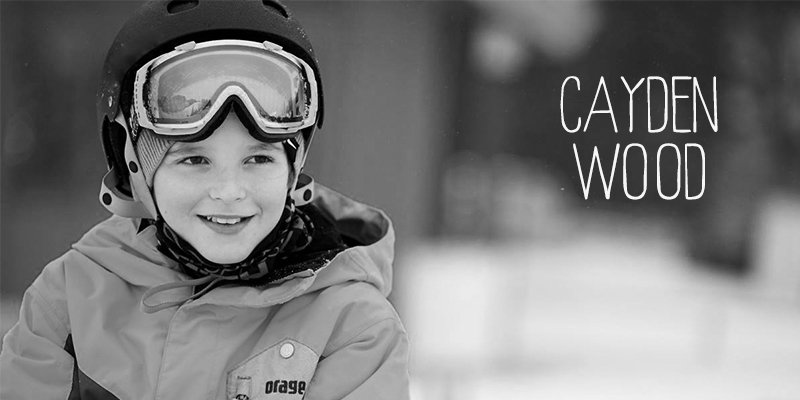 E: When did you first begin skiing? How long did it take you to get into the park?
C: I was 4 when I first started skiing, and at 5 I was in the park trying to hit rails, and jumps. Think I did my first 360 at 5.
E: What's your favorite part about training in Minnesota?
C: Rope Tows! I can get so many reps in the park.
E: Least favorite part?
C: The season is way too short and our jumps are usually smaller than out west.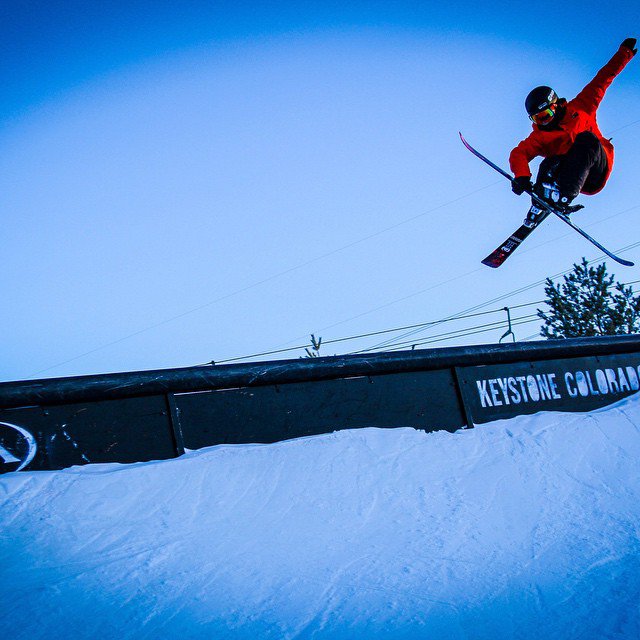 E: You've had the chance to ski with a lot of pros who have been coming through town such as Goepper and Banks, have they helped your skiing out?
For sure! Nick and Banks are both awesome skiers, and I'm stoked to be friends with them. Just being around them makes me try things I normally wouldn't on my own. I'm actually in Park City right now training for Jr. Nationals, and Nick is here too helping me out.
E: Who has been your greatest inspiration?
C: I'd have to say Nick Goepper in terms of skiing. He's a great friend and mentor.
E: What's been your most memorable accomplishment so far in your skiing?
C: Thats a tough one. There have been so many. Maybe making it to USSA Jr Nationals at the age of 10, and throwing my first Cork 10.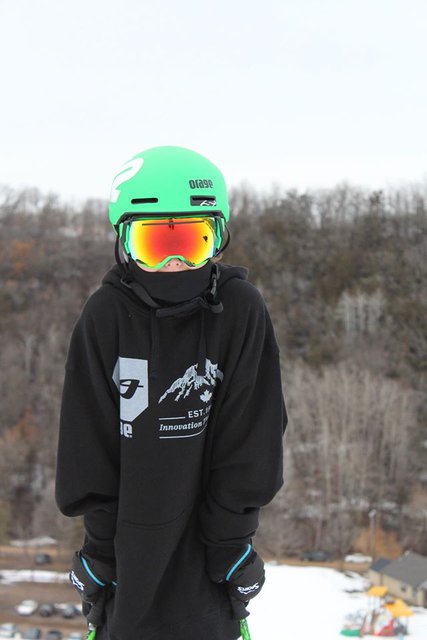 E: What are your goals in skiing? Where would you like to see yourself 5 years from now?
C: I want to be on the US Olympic team at some point, compete in the olympics for SlopeStyle, and compete in the X Games.
E: Where's your dream place to ski?
C: I've been pretty fortunate to have skied in CO, UT, and OR. All those places are awesome. I'd really love to ski New Zealand or Australia at some point.
E: What's your favorite pastime during the offseason?
C: I keep pretty busy in the offseason. I play competitive soccer, waterski, and trampoline. Oh, and I just took up scuba diving. I'm totally hooked on it.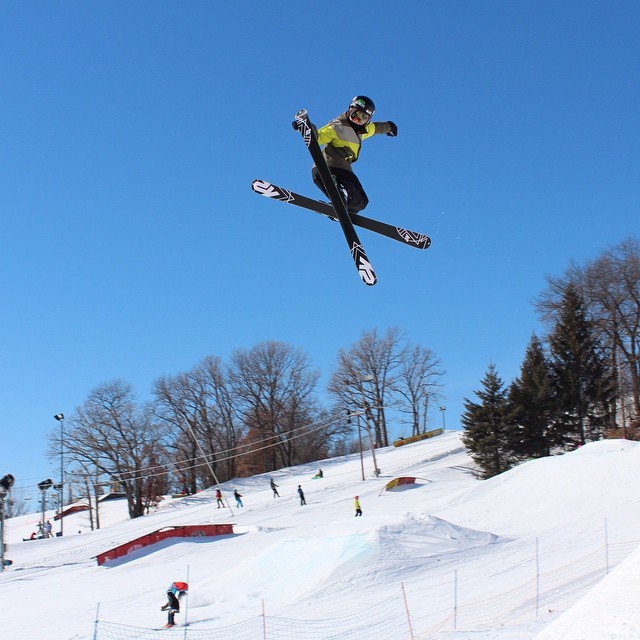 E: What would you say to other young skiers trying to get their name out there?
C: Ski as much as you can during the winter months, get a solid edit put together for maximum social media exposure. And don't feel that you have to live and breathe skiing year round. Summer sports are great ways to work other muscles groups
E: Any thank you's or shout outs?!
C: Huge thank yous go out to My Family, Sponsors, Nybora Coaches, Nick Goepper, and the entire Freeskier Community. I wouldn't be where I am right now without all their help and continued support!
Check out Cayden's latest mini-edit by Golden Peak Productions:
https://www.newschoolers.com/videos/watch/762918/1minute8seconds---Cayden-Wood