About a week ago I left work early with Dan Broadbent and Matt Walker and we headed up to meet the rest of the Jibij Team at Powderhorn resort.  If you didn't see it before, we visited Powderhorn last year, and it's one of our favorite resorts in Colorado.  The atmosphere and staff are great, and it's always a super fun time.  After 6 hours of driving, we finally made it, and met up with the rest of the crew.  We had 18 people on this trip, including Mike Broadbent, Jon Hartman, Steph
Myers, Colin Kirkpatrick, Dan Broadbent, Nevill Wilder, Carrie Rossman,
Witt Foster, Jeff Kiesel, Brady Perron, Jenn Hirsch, Landon Spear, Jake Szarzec, Josh
Bishop, Matt Walker, LJ Caulfield, Ian Kirkpatrick, and myself.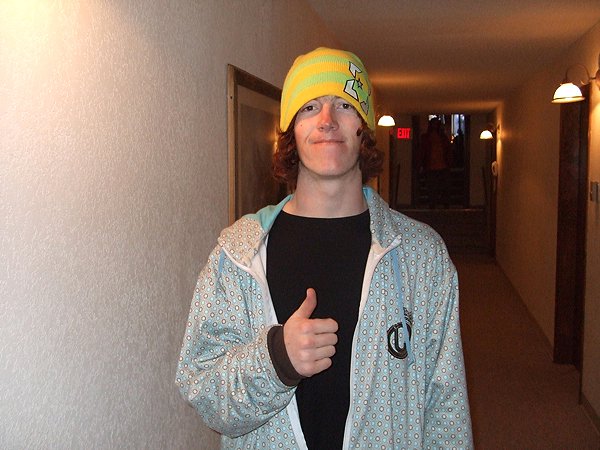 Matt Walker, excited to finally arrive.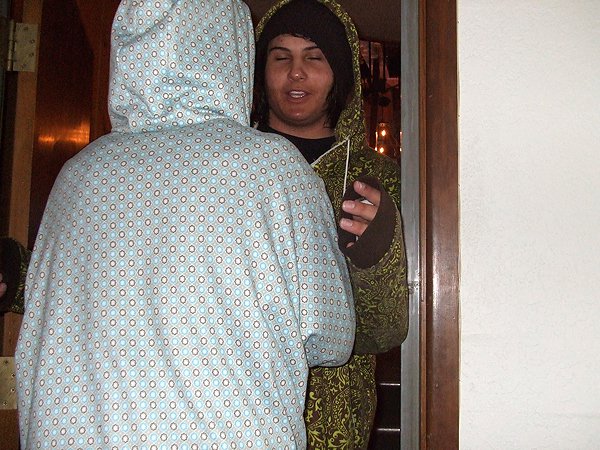 Matt and Jeff have a tearful reunion.
Powderhorn hooked us up with 3 awesome slope side hotel rooms.  After everyone met we passed out (I had the pleasure of sleeping on the floor next to a sleep-farting Nevill).
The next morning I woke up to a nice view, and got everyone out on the hill.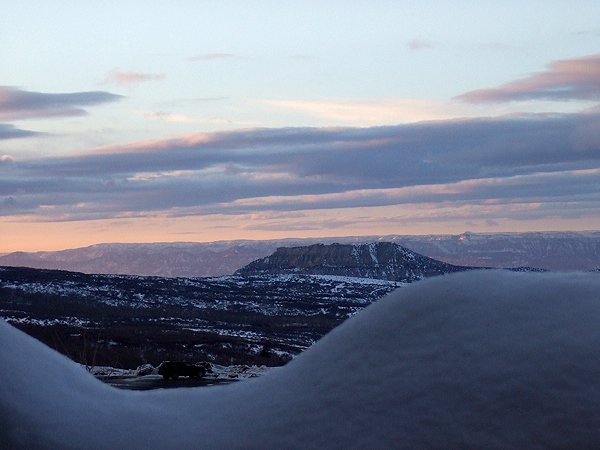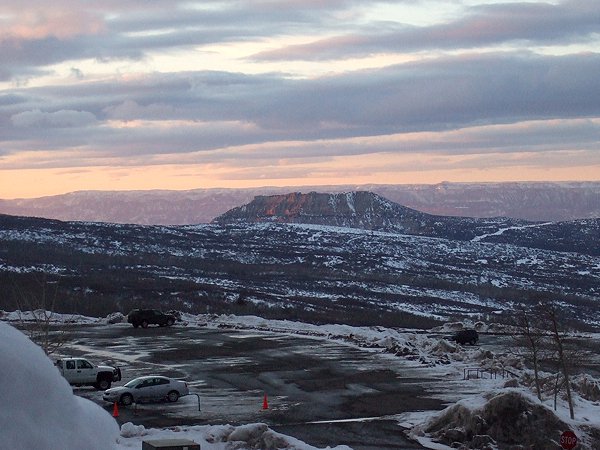 I spent the morning judging the slopestyle comp with some of the team, while other lapped the park. 
Here's Powderhorn's video of the event, and check out Powderhorn's gallery here!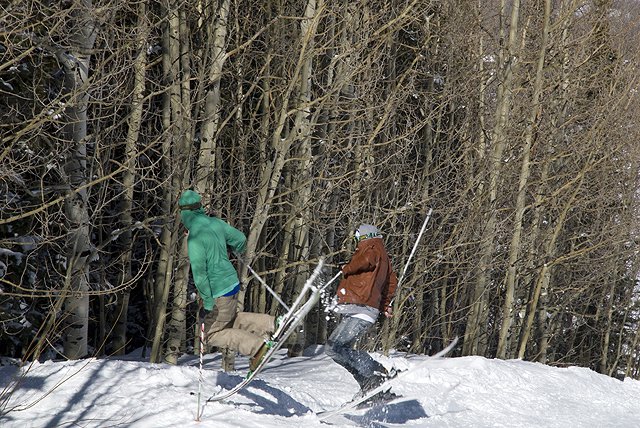 Whee!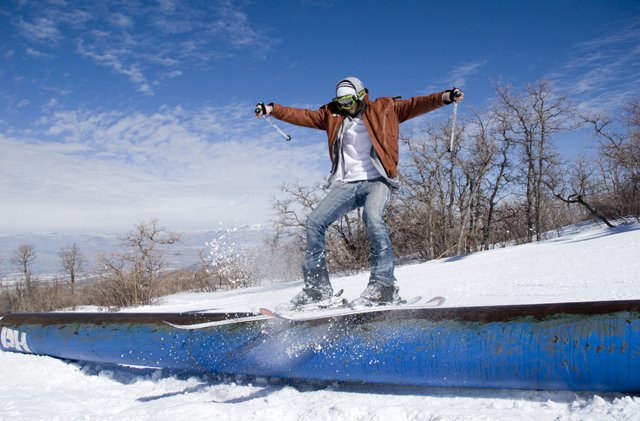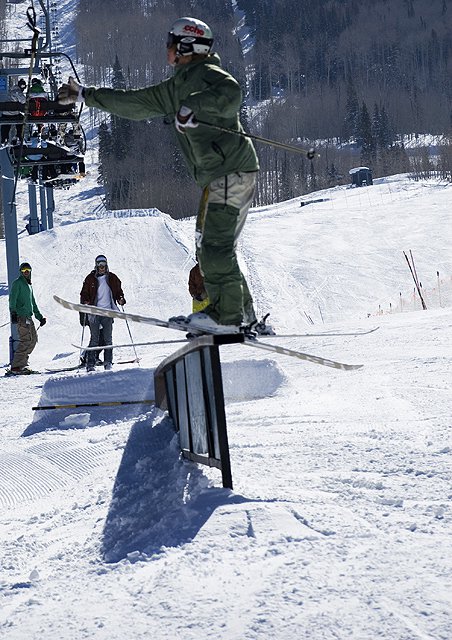 Nevill juggling his poles on the rail.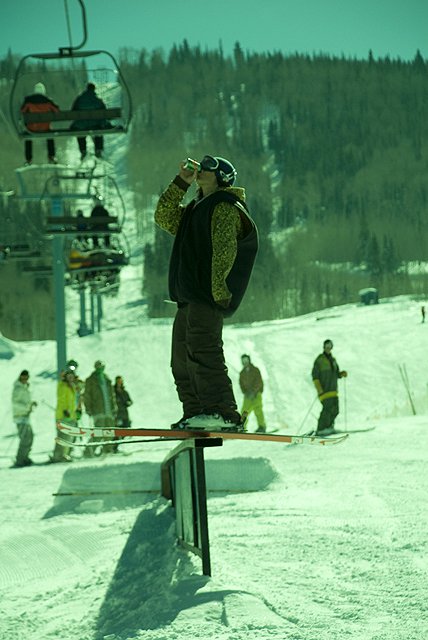 Kiesel being lazy.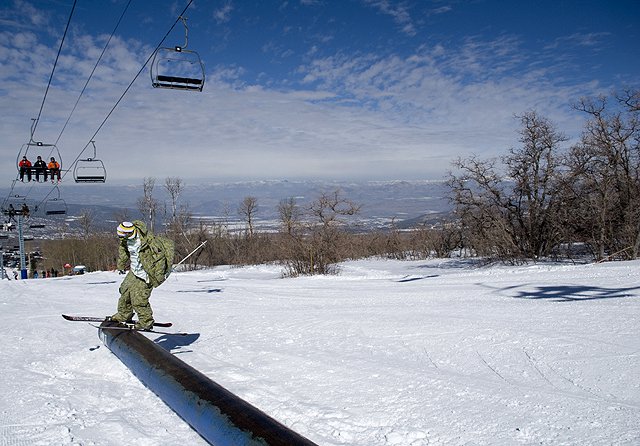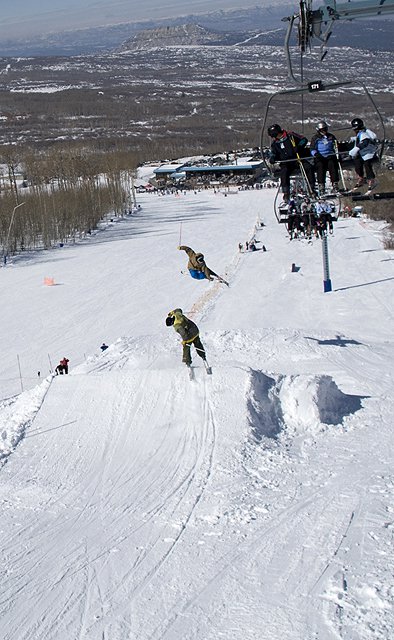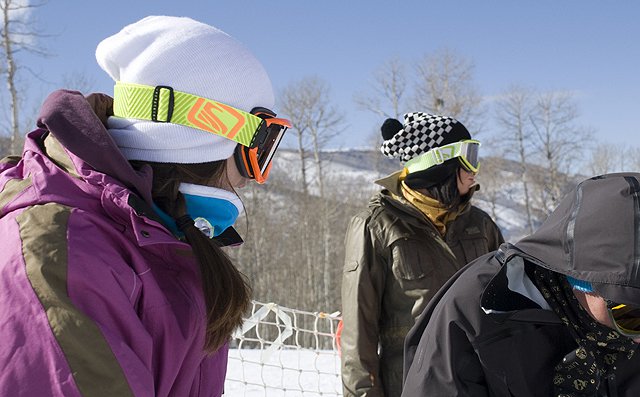 Judging the comp.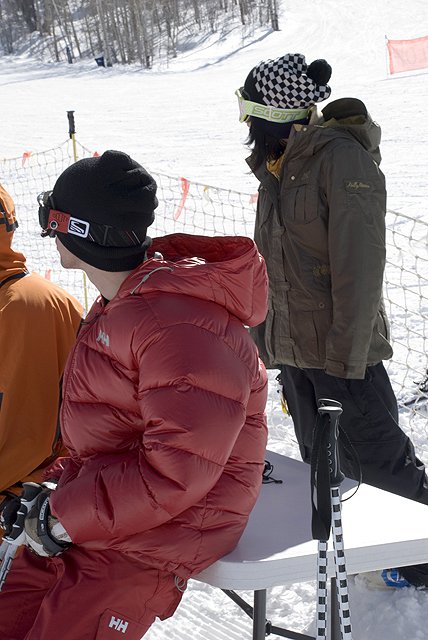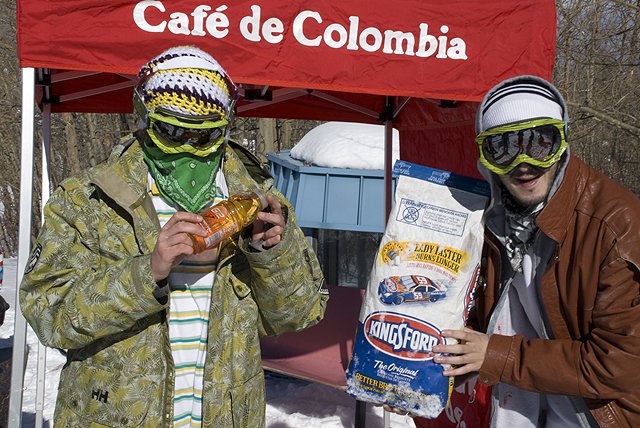 Lunch Time!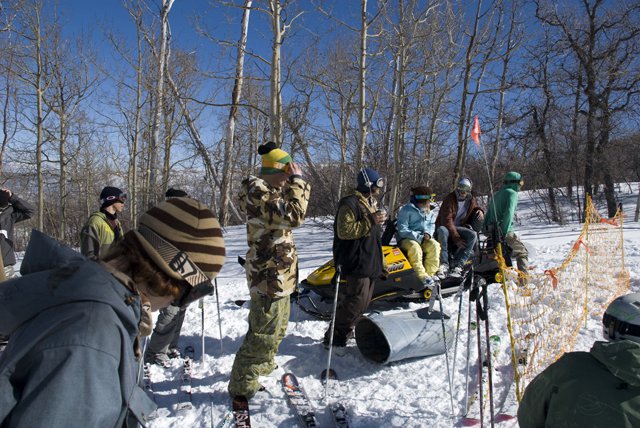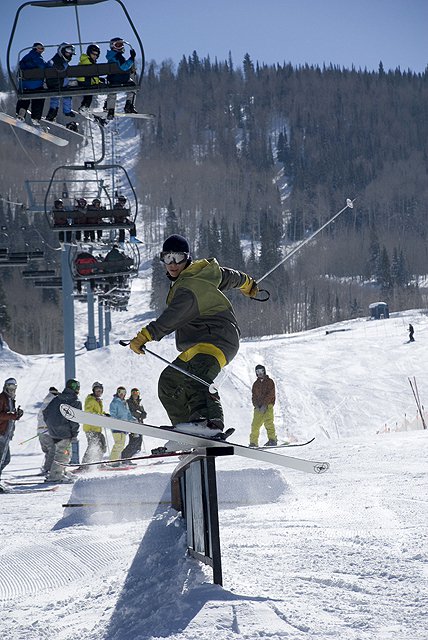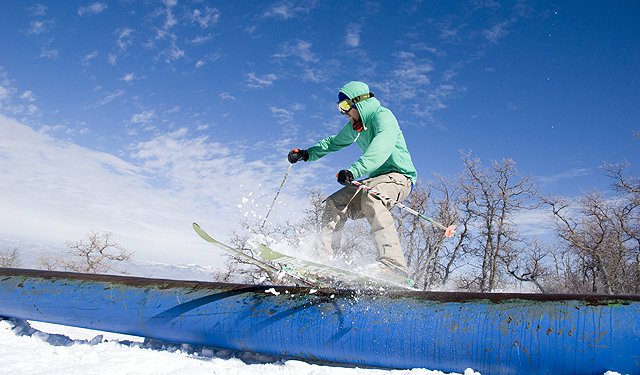 After the comp ended, I went with some of the crew and did some tree skiing.  Sorry, no photos of that, the trees were too fun to pull the camera out.  After that we met up with everyone at the base and found some sick electrical boxes outside our hotel room.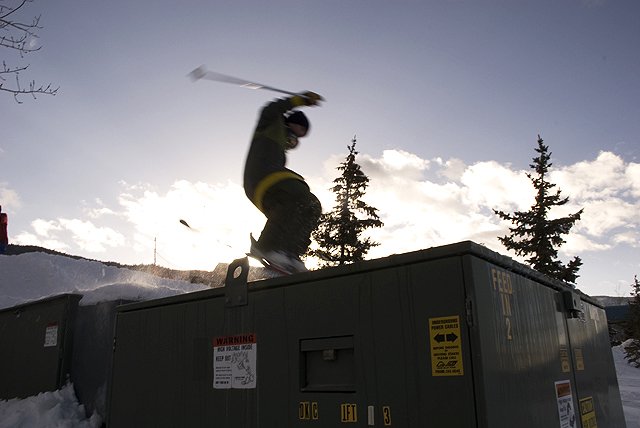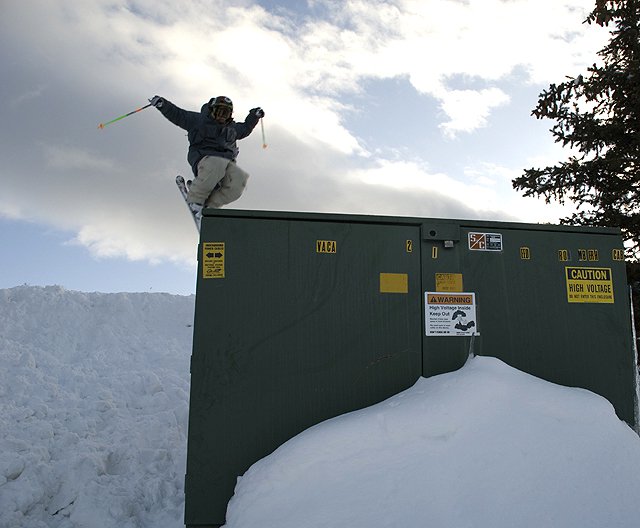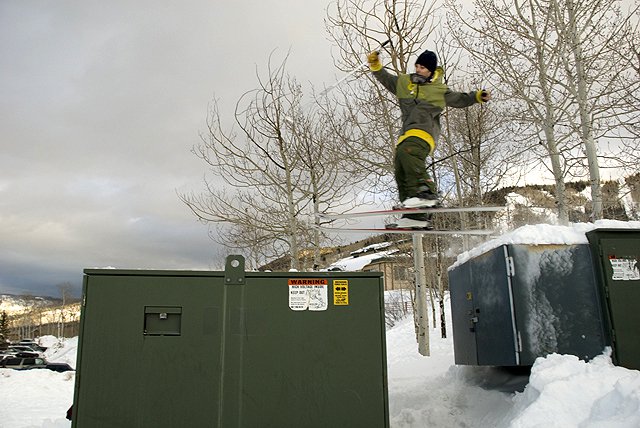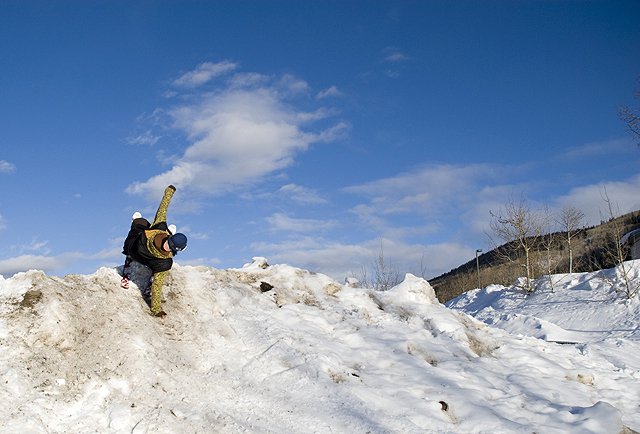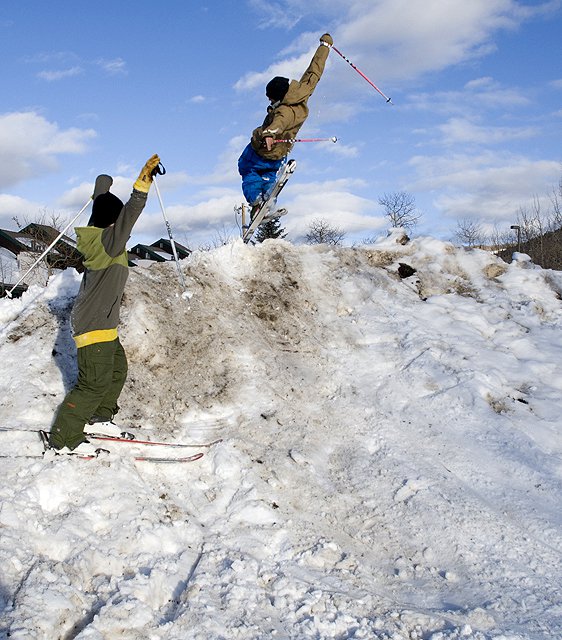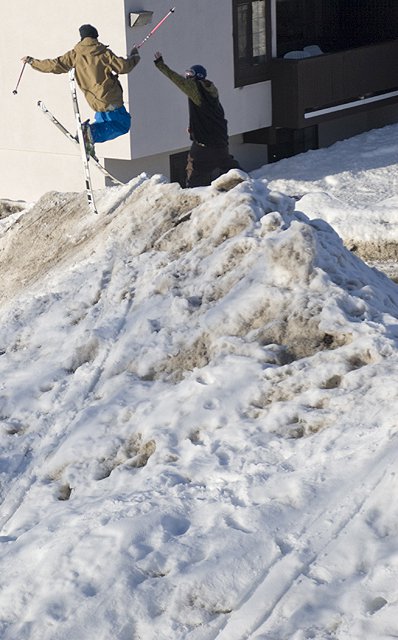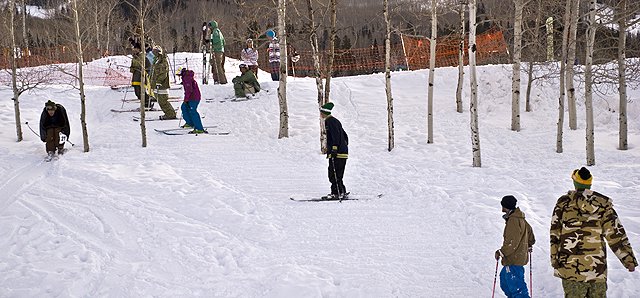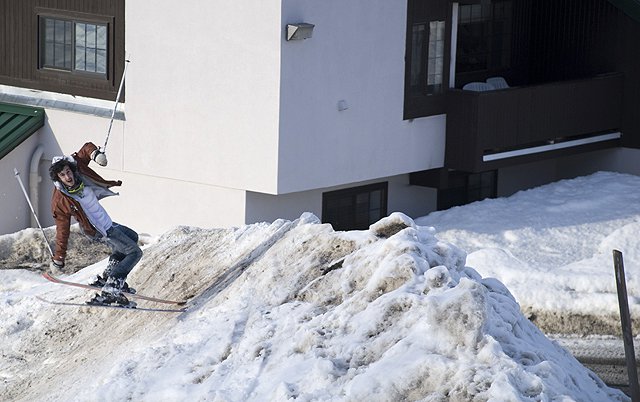 After that it was time to get some dinner.  We went to our favorite restaurant in the nearby town of Mesa, The Wagon Wheel.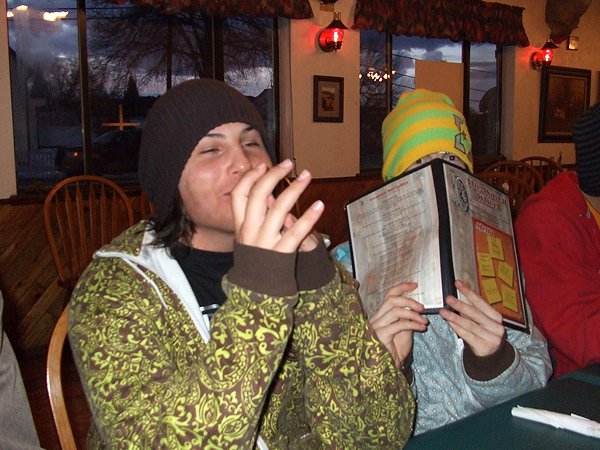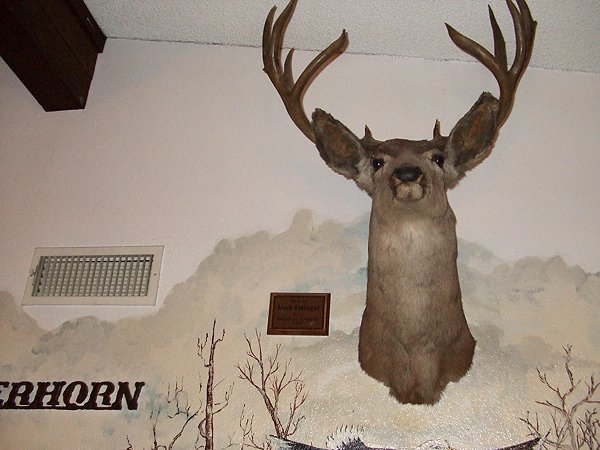 The Wagon Wheel is great because it has tons of dead animals all over the walls.  And they have signs that tell you who killed the animal and when.  Or who stole it.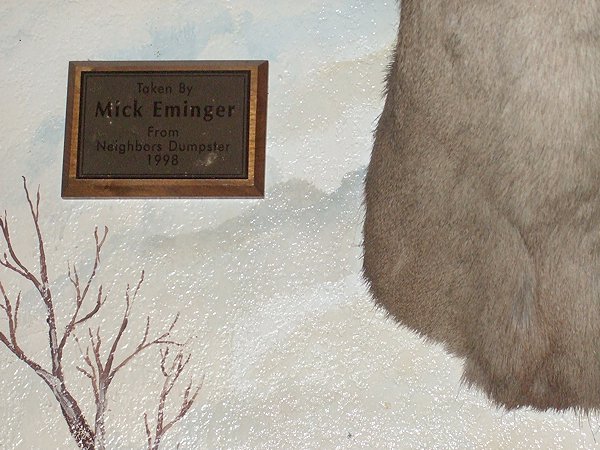 After eating Buffalo, we headed back to our hotel to hang out in the lounge.  Some played Chess.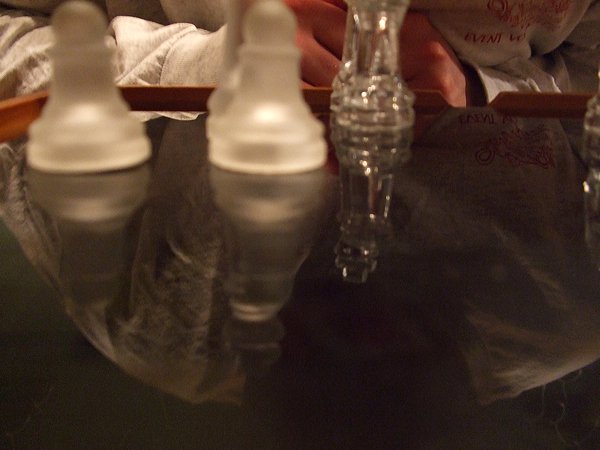 Some spazzed out: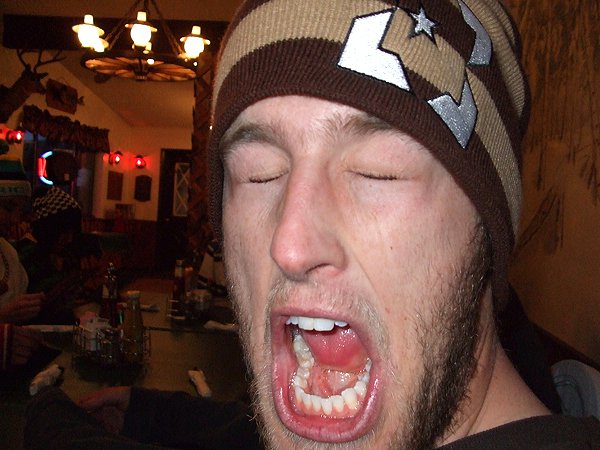 And others admired the artwork: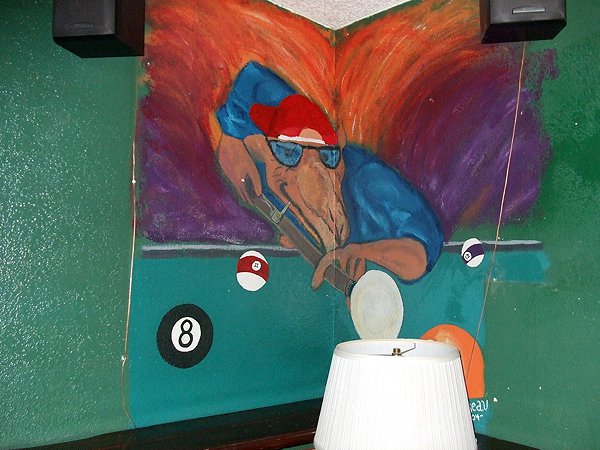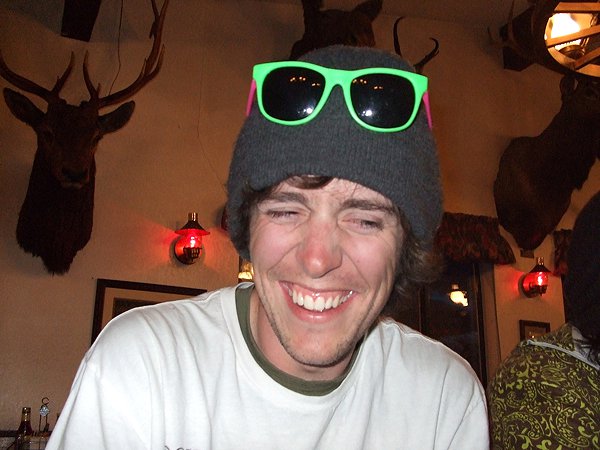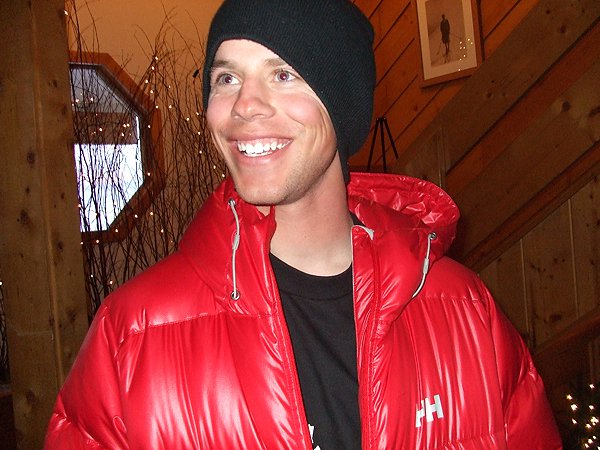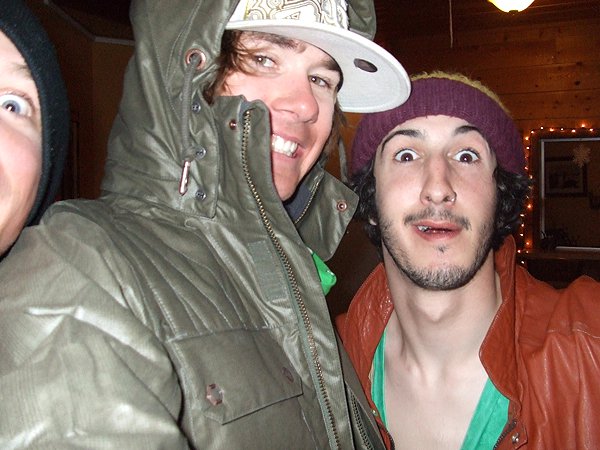 Then Jeff Kiesel had to ruin everything by smashing things over his head.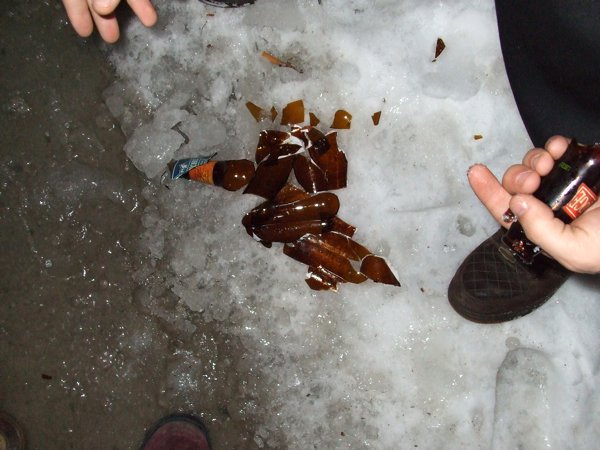 Luckily the management was very relaxed, and just told Jeff to clean up after himself.
After waking up in a suitcase the next morning, it was back to the hill.  The sky was pretty cloudy, so we just sessioned the rails with the locals.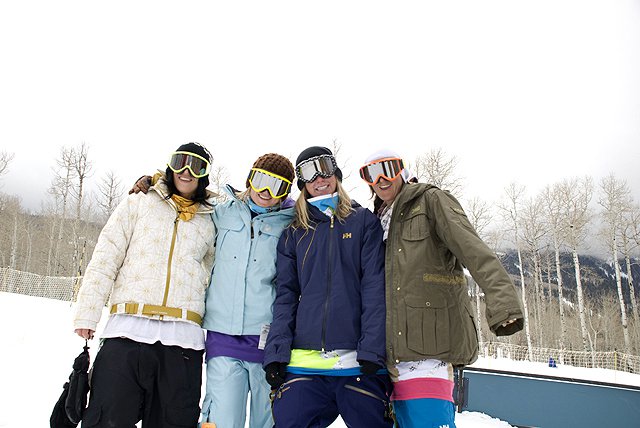 Girl Squad.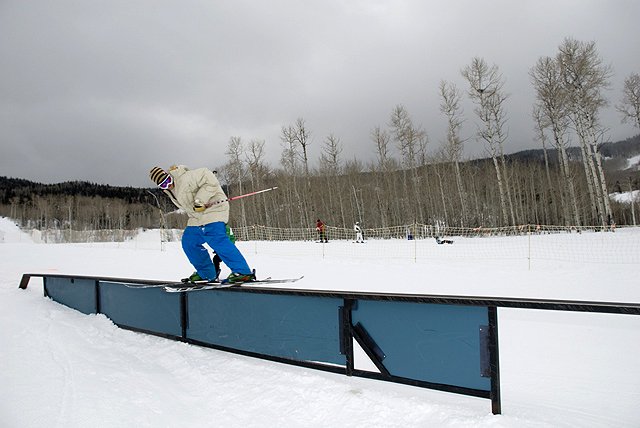 Cat like reflexes.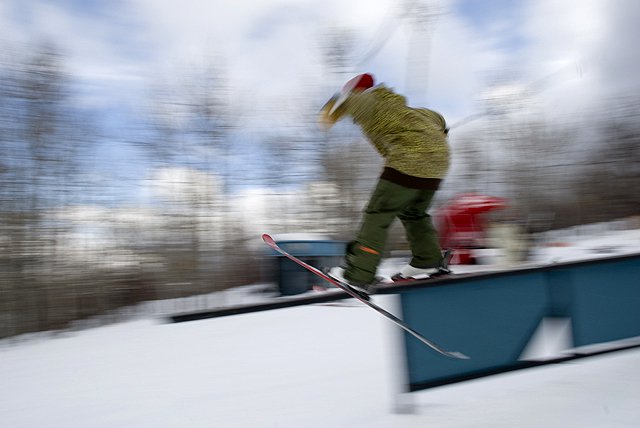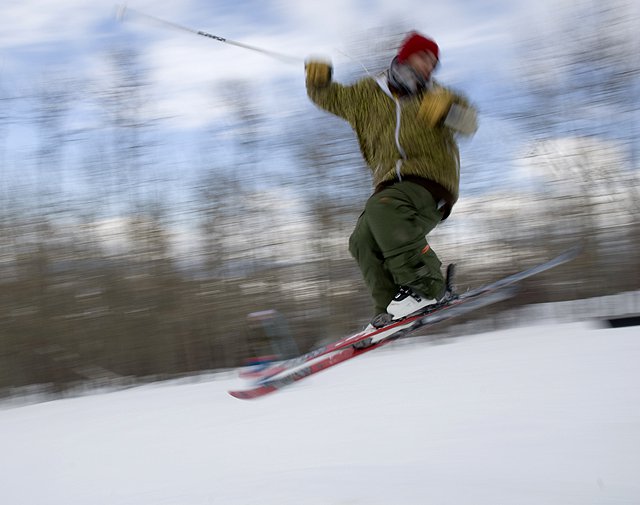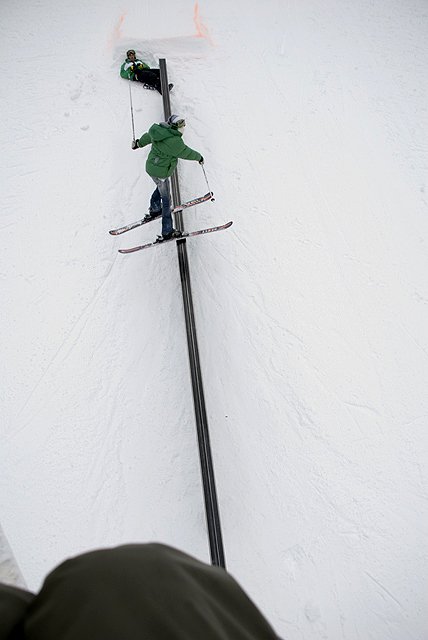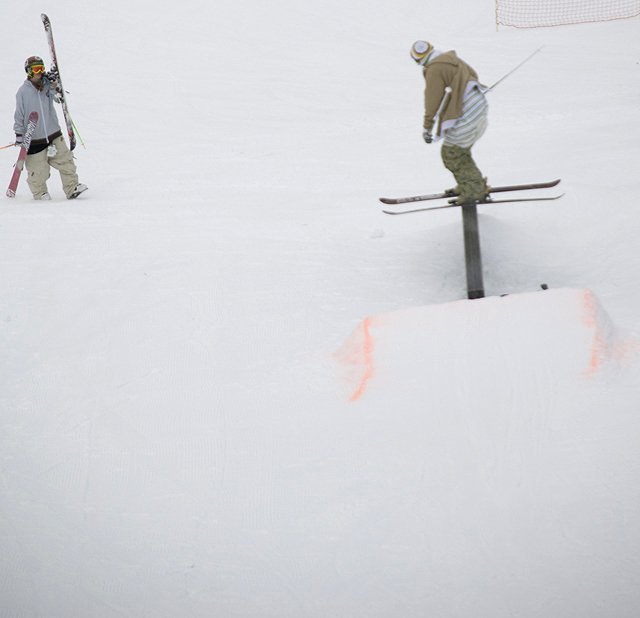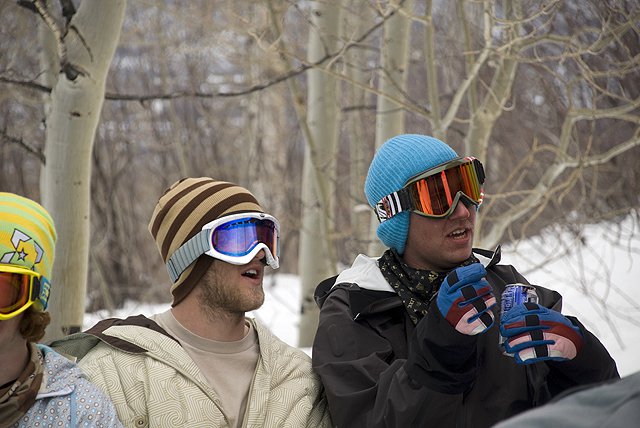 Hard at work Team Managing.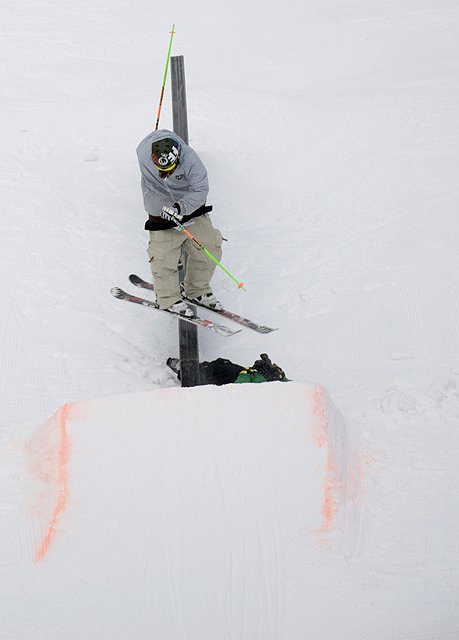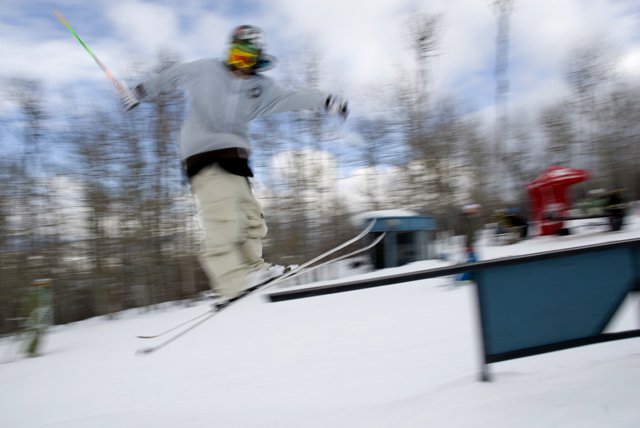 Jake managed to wreck himself pretty hard doing a switch-up on this rail.  Luckily he was unhurt, and kept on killing it.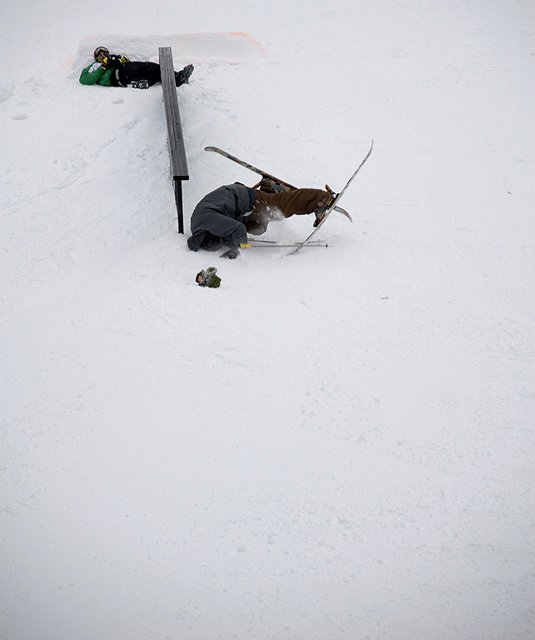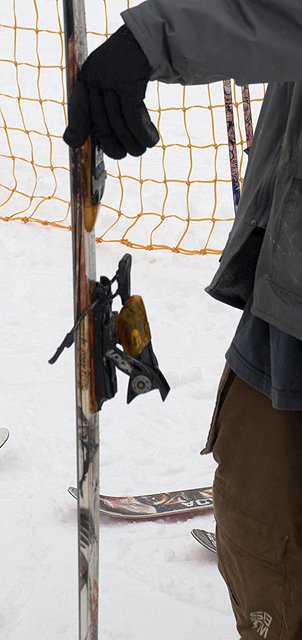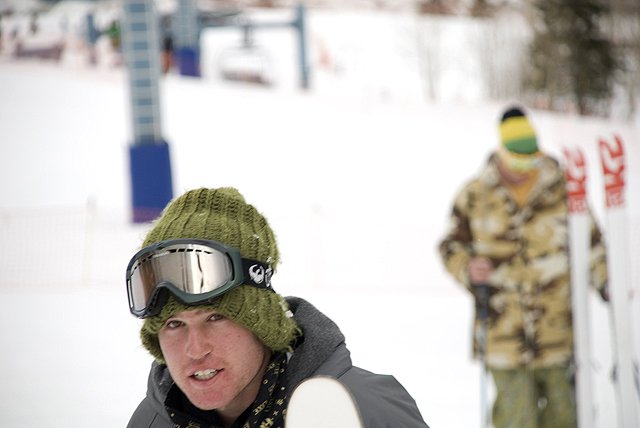 After sessioning for a while, we decided to head out on the long drive home.  But not before getting as many people as we could onto a single rail.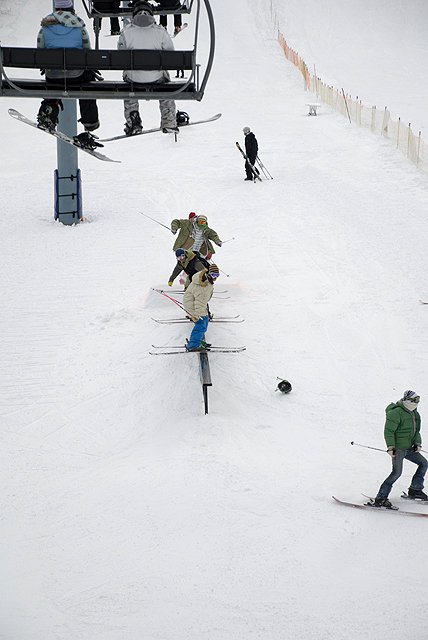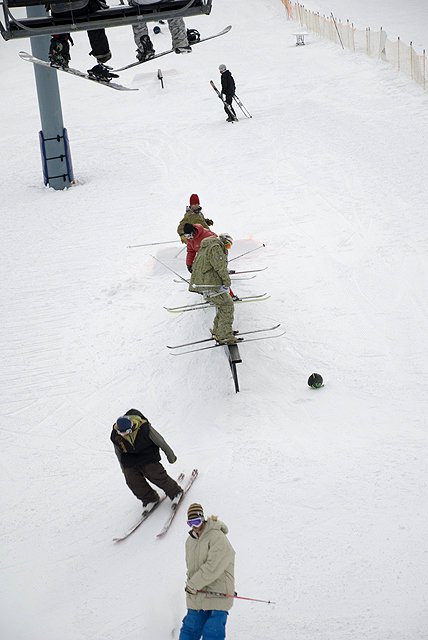 The Utah Crew put together this video of our trip:
Big thanks to Sarah and Powderhorn for hooking us up so big.  It's a great resort and we can't wait to go back.