Hi all!!
A quick one to present you the RedBull Line Catcher 2010, in Vars, FR.
I confirmed my participation to this event, and wanted to present you the concept.
"Send some tricks in the middle of a Big Mountain venue" … Easy, isn't it ???
I would say that this knid of event represents the next level of Skiing !!
Enjoy the teaser ;-) right here !!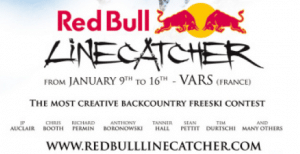 http://www.redbull.fr/cs/Satellite/fr_FR/Video/Bande-annonce-Red-Bull-Linecatcher-2010-021242789409509?p=1242746062763
Greetz ,
Mati