MASSIVE WINTER HOLIDAY PACKAGE UP FOR GRABS
A leading online video snow reporting business, The Daily Flake, is giving its viewers the unique chance to win a snow holiday to Tohoku, Japan for two people, staying at three of the area's finest snow resorts - Appi, Zao Onsen and Alts.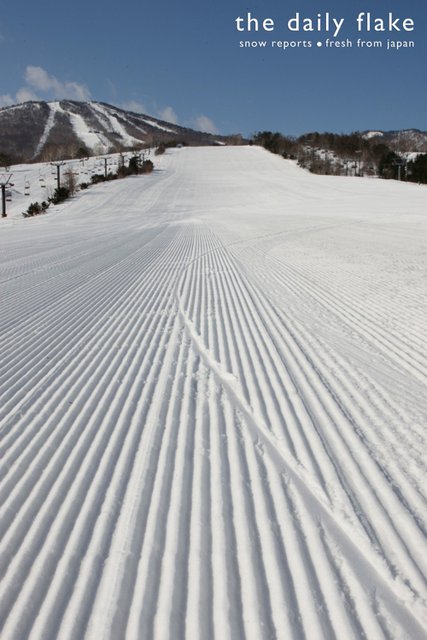 Appi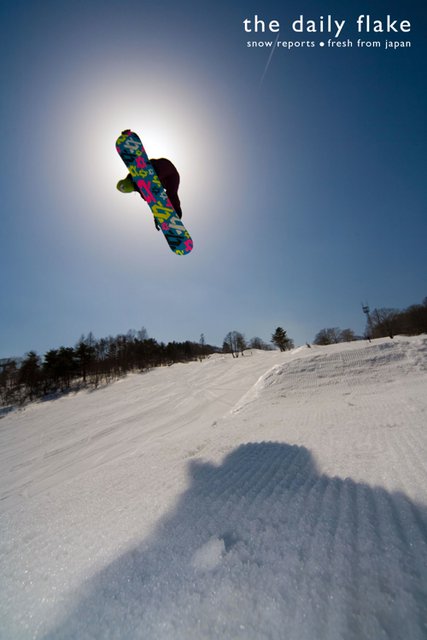 Zao Onsen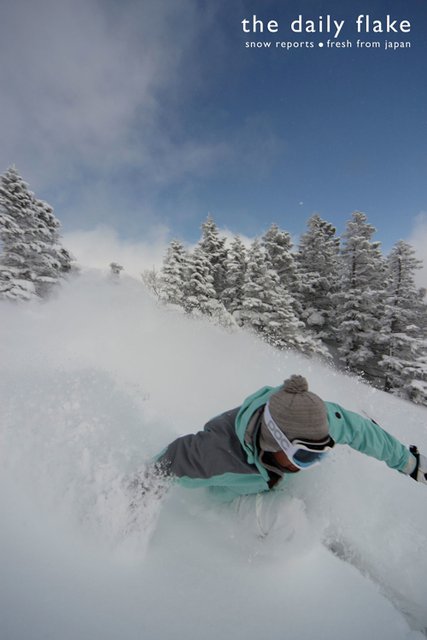 Alts
Valued at $10,500 (AUD), the package also includes two sets of jacket and pants from The North Face, as well as a choice of either a set of skis or snowboard from Rhythm Snowsports Japan.
To win the 'flakin' great snow package', entrants need to get creative, and take a photo wearing their ski or snowboard gear in the most random place they can think of. Once they have the money shot, entrants need to go to http://www.thedailyflake.com/competition, fill out the form and upload their photo.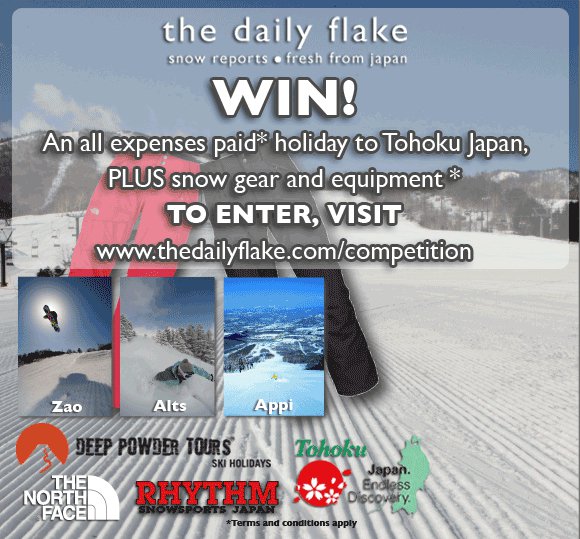 The Daily Flake is presented by experienced Australian reporter, Christie Dowling, and was able to offer this prize together with the support from its sponsors – DEEP POWDER TOURS Ski Holidays, Rhythm Snowsports Japan, Tohoku Tourism and The North Face.
"We're so stoked to be able to give our viewers the chance to win such an awesome prize. And just a few hints on how to win; the most random place will obviously bring in the high scores, but extra points will be given to the most original and colourful outfit!" says Christie Dowling.
Daily Flake viewers have until Friday 18th February 2011 to submit their entry. The winner will then be announced on Monday 21 February during the daily video snow report. To enter and for further information, visit http://www.thedailyflake.com/competition.
Japan Snow Report - The Daily Flake 4 Jan 2011. Your chance to WIN! from The Daily Flake on Vimeo.