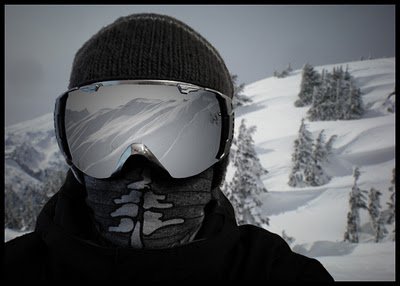 We're stoked to announce our newest addition to our line of Rime - Face masks!  However, these aren't just the standard issue bandana-style masks that you're used to seeing.The masks are all made from a soft and comfortable blend of hemp and organic cotton.  They are also printed, dyed and sewn locally, with a tree being planted for each one sold.These new lightweight designs are specialized for Spring and Summer riding - thick enough to keep any late season faceshots from choking you or getting into your jacket, but with enough breathability to keep you cool and protected from the sun all summer long.Rime Face masks also feature an innovative way to secure your mask in place with what we're calling the 'Rime Hook-ups System'. 
With these Hook-ups, there's no need to bite your bandana to keep it up or having to constantly re-adjust your 'face gear' every time you stop.  You also don't need to settle on the 'all or nothing' approach - relying on your goggles to hold up the mask or just letting it hang around your neck. Hook-ups allow you to set the tightness and positioning of your mask wherever you want it, wether its all the way up over your nose, down on your chin, or just keeping the 'ol neck warm. Not only that, but they do a great job of keeping your gear together should you find yourself tomahawking down a face that you really don't want to hike up to reclaim a hat lost in the madness.Best of all though, they're very easy to use...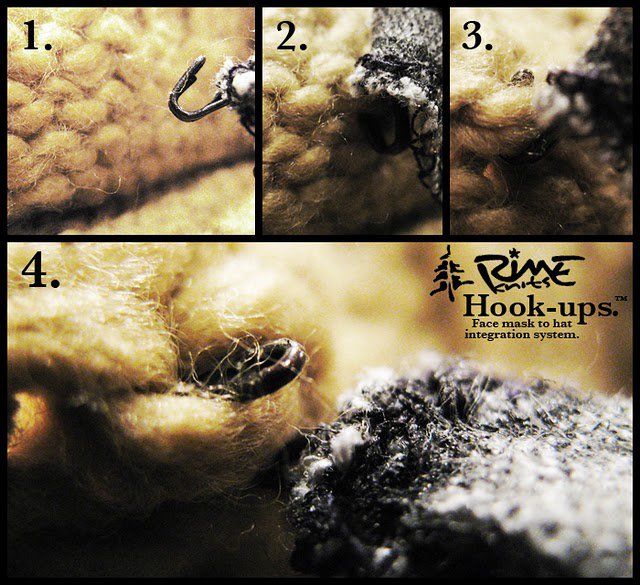 We're introducing 3 different styles of masks in a wide variety of colors and patterns, all equipped with Hook-ups.
Check 'em out in the Threads section of The Shop.  Enjoy!