A 31-year-old Aspen skier who pushed a snowboarder 25ft of the Loge Peak chairlift at Aspen Highlands a month ago was finally arrested and charged on Thursday before appearing in District Court in Aspen.
An Aspen skier, originally from Chicago has been arrested/charged for pushing a snowboarder off a chairlift at the Colorado resort.
The skier has been named as Thomas Proesel, who has spent the last three weeks at a psychiatric hospital in Grand Junction and has been charged with felony assault and misdemeanor reckless endangerment. He was identified by video cameras at the bottom of Aspen Highlands as well as scanners that read his ski pass, according to police reports. A $10,000 bond is set to be posted by the man's uncle and father, the conditions of which require Proesel to spend a period of time in a Tennessee mental health facility for treatment.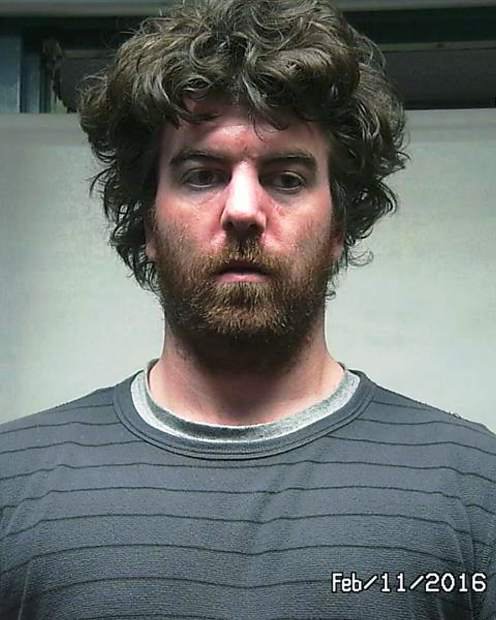 Mugshot
If he is released from the facility, a long list of conditions will kick in, including that he live in Chicago, be tested weekly to make sure he's taking his medications and have a health care professional confirm three times a week that his "mental-health issues are controlled," according to court documents.
The actual incident occurred on the morning of Jan.17th, a transcript of the event was reported as follows by local newspaper the Aspen Times
"Seth Beckton was riding up the lift with Proesel and another man, and didn't really say much to them until the end of the ride.
Beckton, 28, was sitting on the right, with Proesel in the middle and the other man on the left, according to police reports filed in court.
At that time they were talking about the 5 to 6 inches of snow on the ground, and Beckton said he commented that it's easier for skiers to get faceshots of powder than for snowboarders.
"To get tits deep pow shots you just need to be on your edges," Beckton quoted himself as saying in a Facebook post.
Near the top of the lift, "Beckton said he chuckled at something the male sitting directly next him said and the male asked, 'Are you laughing at me?'" Beckton replied that "maybe" he was.
"According to Beckton, the male then said to him, 'Well is this funny?' and then grabbed him and pulled/pushed him off the chairlift," a police report states.
Beckton fell 20 to 25 feet face-first off the lift and, fortunately for him, landed in a pocket of deep snow and wasn't injured. He said he tried to look for the man after the fall, but was unsuccessful. Beckton didn't report the fall until 3:45 p.m. later that day.
He later told the Times he regretted not reporting it sooner because the person could push someone else off a lift. He said he was traumatized at the time and wasn't thinking clearly, but he wasn't hurt, so he decided to enjoy the powder day."
Hell of a quote. Source + read the full story here: http://www.aspentimes.com/news/20603838-113/aspen-chairlift-pusher-identified-arrested