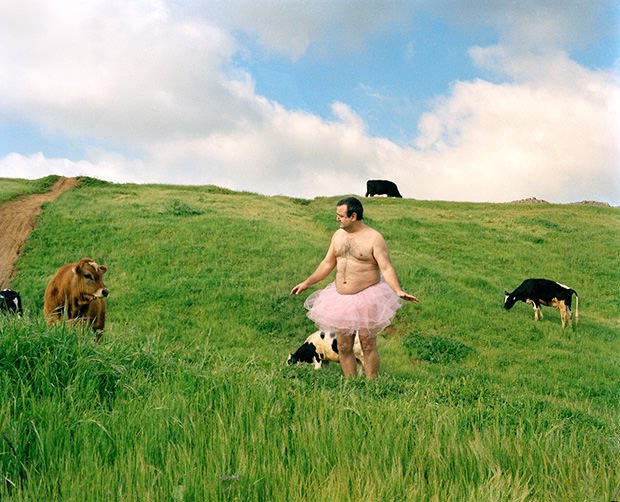 After photographer Bob Carey moved with his wife to the East Coast in 2003, he found that life suddenly flipped 180-degrees from what he was used to. He then did what every sane, middle-aged, male photographer would do: he began photographing himself in a pink tutu to express himself. Carey writes,
Six months after the move, Linda, was diagnosed with breast cancer. She beat it, only to have it recur in 2006. During these past nine years, I?ve been in awe of her power, her beauty, and her spirit. Oddly enough, her cancer has taught us that life is good, dealing with it can be hard, and sometimes the very best thing — no, the only thing — we can do to face another day is to laugh at ourselves, and share a laugh with others.
Carey has since decided to self-publish his tutu photographs as a book titled Ballerina, and donate all the net proceeds from his work to breast cancer organizations to fight against the disease.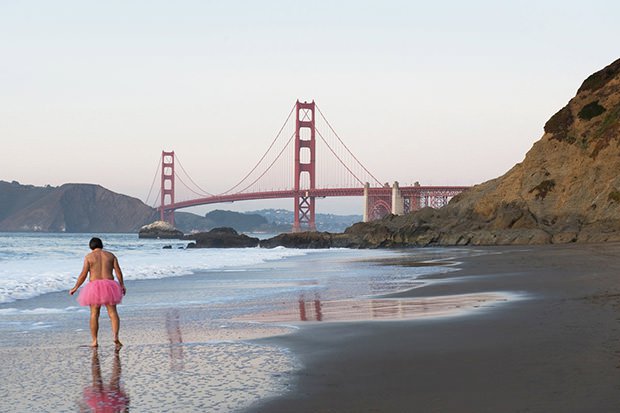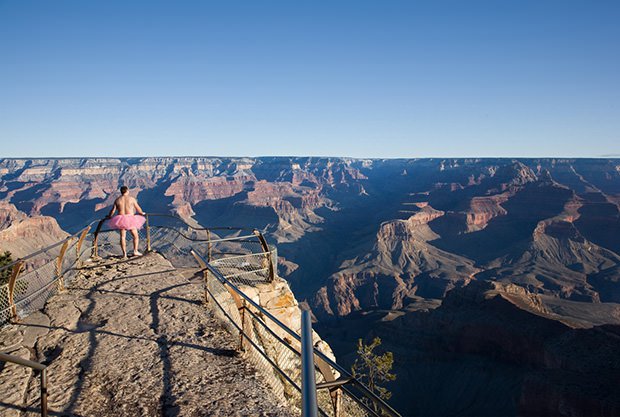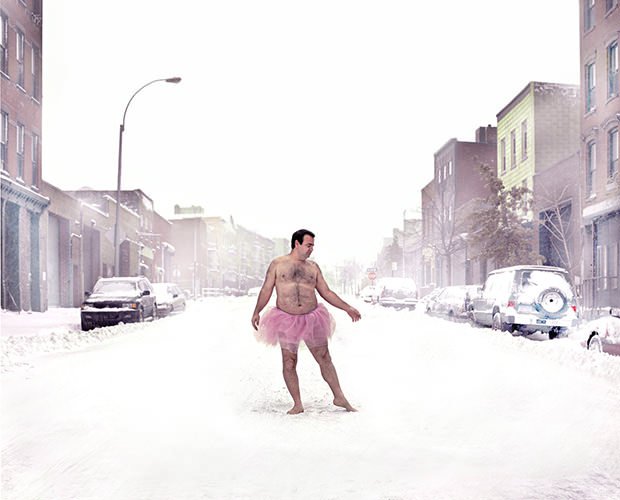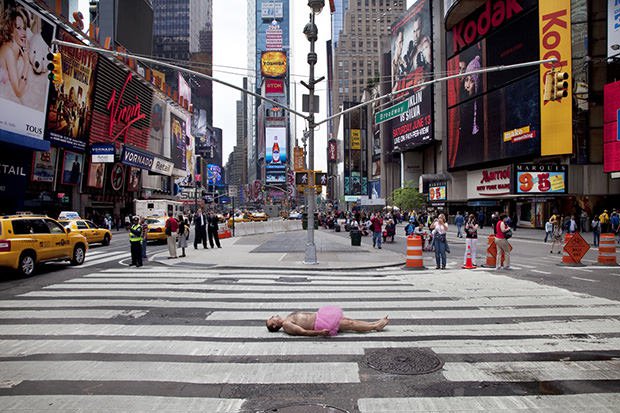 You can find more photos from the series and contribute to the effort over on the project's website.
The Tutu Project (via Visual News)