Mammoth Mountain To Open Friday, October 16, 2009 with
Free Skiing and Snowboarding
• Mammoth will open for skiing and snowboarding on Friday, October 16, 2009.
• This marks the second earliest opening in resort history (earliest was 10/8/94).
• All guests will receive free skiing on opening day (10/16/09 only).
• Mammoth has received two feet of snow at Main Lodge (8,900ft) and four to six feet of snow at the summit (11,053ft).
Mammoth Mountain, CA –A powerful storm recently hit the Eastern Sierra dropping at least two feet of snow on Mammoth Mountain and as much as six feet of snow at higher elevations. This massive October storm has prompted resort officials to open Mammoth for skiing and snowboarding on Friday, October 16, 2009.
Adding to the excitement of the second earliest opening day ever for Mammoth Mountain, skiers and snowboarders will be able to ride for free on Friday, October 16, 2009. Broadway Express will open at 8:30 a.m. servicing a base of 16-24 inches of machine groomed natural snow.
"We are so excited to start the season nearly four weeks ahead of schedule and to be able to reward our guests with a free day on the slopes," said Howard Pickett, Chief Marketing Officer of Mammoth Mountain. "Mammoth's high elevation will pay off for skiers and snowboarders who have been anxiously awaiting the coming winter."
Broadway Express will be open from 8:30 a.m. to 4 p.m. daily providing access to Broadway, Forest Trail, Mambo, St. Moritz, and Main Park with assorted rails and jibs. With the large snowpack at higher elevations on Mammoth Mountain, more chairlifts and terrain will be added as soon as possible. Other services available at Main Lodge include Broadway Marketplace, Tusks Bar, Rental and Retail.
Mammoth will be offering First Tracks lift and lodging packages for as low as $99 per person per night based on double occupancy. Please call 800.MAMMOTH or visit MammothMountain.com to book.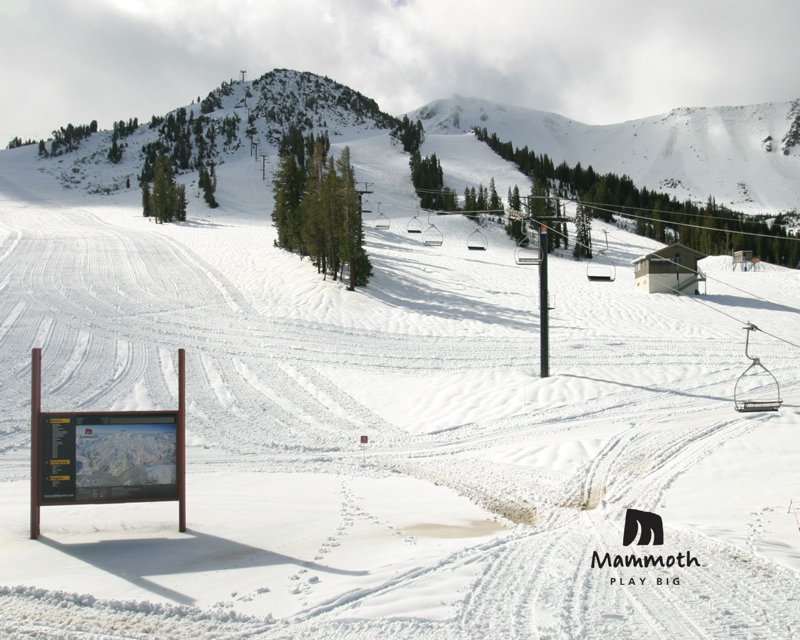 Mammoth Mountain Ski Area is the leading four-season mountain resort in California. With 1.2 million annual skier visits, Mammoth Mountain is currently the third most frequented ski resort in the United States. The company owns and operates a variety of resort businesses including recreation, hospitality, real estate development, food and beverage and retail. Specific businesses owned and operated by Mammoth Mountain include Mammoth Mountain Ski Area, June Mountain, Tamarack Lodge and Resort, Mammoth Snowmobile Adventures, Mammoth Mountain Bike Park and the Mammoth Mountain Inn. Mammoth Mountain also operates Juniper Springs Resort, the Village Lodge and Sierra Star Golf Course in Mammoth Lakes, California. For more information on Mammoth Mountain, visit MammothMountain.com or call 800.MAMMOTH.