Mammoth Mountain Kicks Off 2010-2011 Winter Season
*Mammoth Mountain opened for skiing and snowboarding today, Thursday, November 11, 2010.
*Over 2,200 guests showed up to enjoy the slopes for opening day.
*Six lifts ran today providing access to over 2,000 vertical feet of terrain on over a dozen runs.
*Mammoth currently has a base depth of 12-36 inches of natural and man-made snow.
Mammoth Mountain, CA – Over 2,200 skiers and snowboarders turned out for the kick off of the 2010-2011 winter season at Mammoth Mountain. A combination of natural snow and cold temperatures ideal for snowmaking allowed Mammoth opened with a base depth of 18 to 36 inches of snow.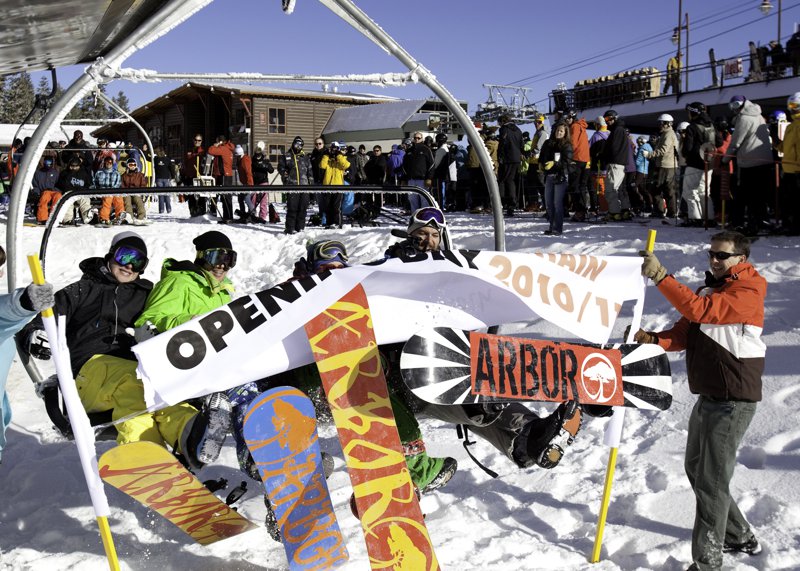 Six lifts ran for opening day including the Panorama Gondola with riding from the 11,053 foot summit via Cornice Bowl. Mammoth Mountain has 12 trails available accessing over 2,000 vertical feet of rideable terrain.
For the weekend, Mammoth will continue operating six lifts from 8:30 a.m. to 4 p.m. daily. Other services available at Main Lodge include Broadway Marketplace, Tusks Bar, Rental and Retail.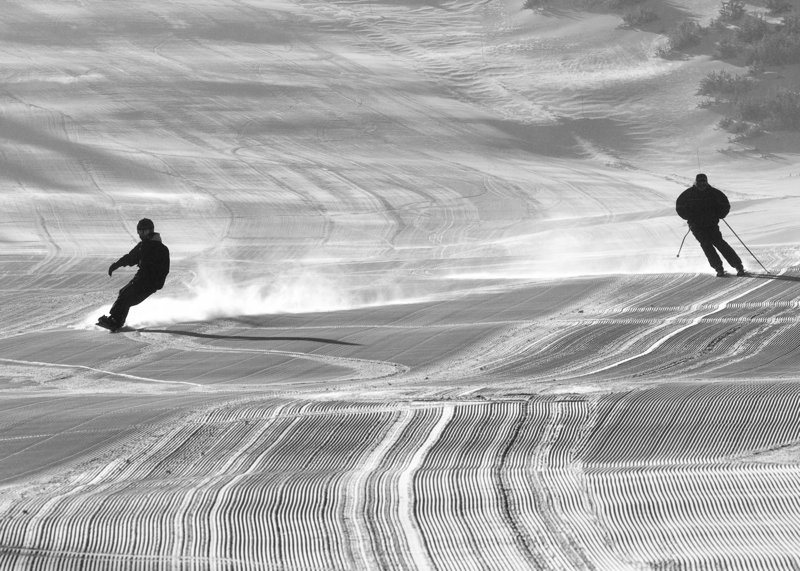 Mammoth Mountain has a variety of activities on- and off-mountain running through the weekend including the world premiere of "Another Day in Paradise" presented by Mammoth Mountain and Snowboarder Magazine on Saturday, November 13, 2010 followed by a concert by The Sounds at Canyon Lodge.
All ages are welcome to the free outdoor premiere of "Another Day in Paradise" in The Village at Mammoth. The movie is scheduled to begin at 8 p.m. The concert is open to ages 21 and up and the doors open at 9 p.m. Tickets are $25 in advance or $30 at the door and are available by calling 800.MAMMOTH, visiting MammothMountain.com or at any Mammoth Mountain ticket window.
Mammoth Mountain Ski Area is the leading four-season mountain resort in California. With 1.3 million annual skier visits, Mammoth Mountain is currently the third most frequented ski resort in the United States. The company owns and operates a variety of resort businesses including recreation, hospitality, real estate development, food and beverage and retail. Specific businesses owned and operated by Mammoth Mountain include Mammoth Mountain Ski Area, June Mountain, Tamarack Lodge and Resort, Mammoth Snowmobile Adventures, Mammoth Mountain Bike Park and the Mammoth Mountain Inn. Mammoth Mountain also operates Juniper Springs Resort, the Village Lodge and Sierra Star Golf Course in Mammoth Lakes, California. For more information on Mammoth Mountain, visit MammothMountain.com or call 800.MAMMOTH.