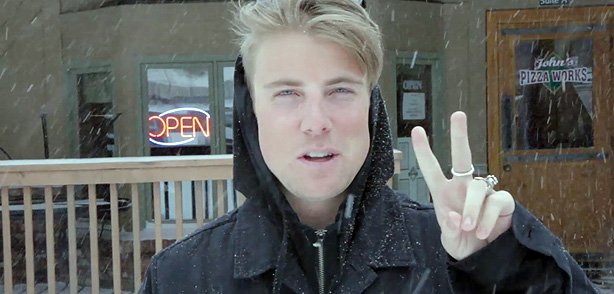 The US Freeskiing Grand Prix has kicked off in Mammoth and when I say kicked off, I mean it's pretty fucking windy over there right now. The high winds and snowy weather have cancelled the first day of training as well as the first day of qualification. Atomic turn the cameras on and follow Jossi Wells as he runs us through what you can do on a down day.
Atomic: Mammoth US Freeskiing Grand Prix Weather Day
Related posts:Sean freeskiing mammoth mountain It's a guy called Sean McGowan and he's at Mammoth....
Subaru Freeskiing World Tour 2011: The North Face Chilean Freeskiing Championships The Subaru Freeskiing World Tour has settled down for stop...
Grand Hirafu Another location to notch onto the bed post but this...