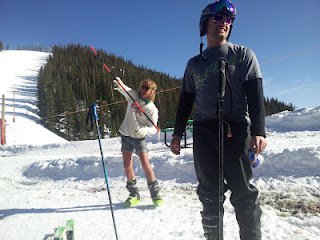 The Blade. Killing it with or without skis full time.
The phrase "flurry of activity" doesn't quite do justice to the last few weeks. Since SIA I've done time in California, Utah, New Mexico, Wyoming, more Utah, and most recently home here in Colorado. It's had it's ups and downs, but skis, snow, and fun reign supreme.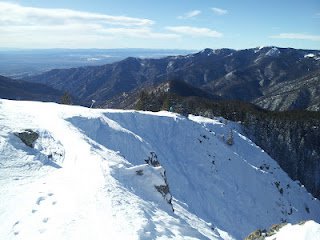 The terrain in Taos is unreal, and the snow has been good all season.  
New Mexico was a riot, we skied some great snow and poked some fun in good-nature...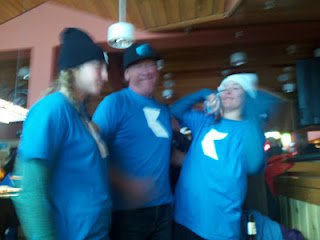 Three Klint Employees in a row make... Racist smurfs?
In between all the driving I have to stop and tune skis in weird places. I've been in half a dozen random basements in the last couple months. This next one is the best.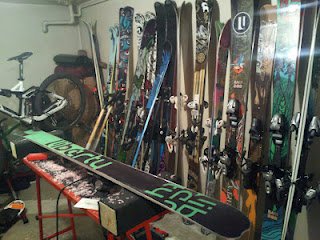 Secret Rad Basement in SLC. Soo many skis.
Little Cottonwood Canyon is just amazing. The view from Alta is great even on a low snow year.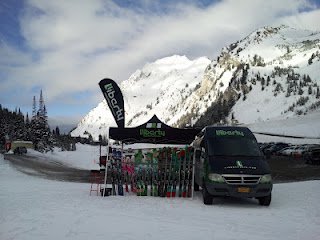 The it was off to Freeskier test. Aspen is a silly place, and when you pack a bunch of pros, edit staff, and ski reps in the same place things get a little out of hand. Here are some of the pictures I CAN show...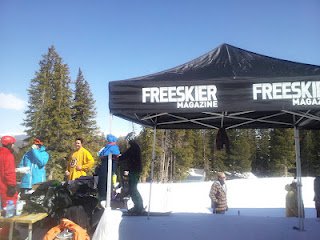 Bight sun and Brighter colors. Freeskier has fun.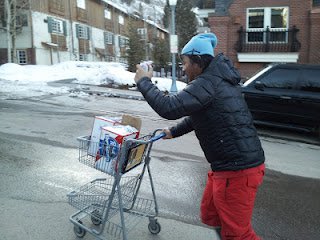 A certain ski tester getting an extra workout after testing.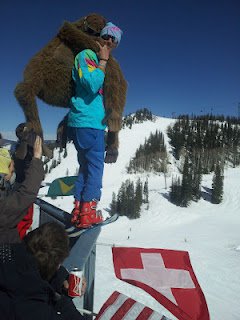 This dude 360'd off this railing. And kept the monkey on his back.
We're off to Targhee this week for a team trip! More to come soon.