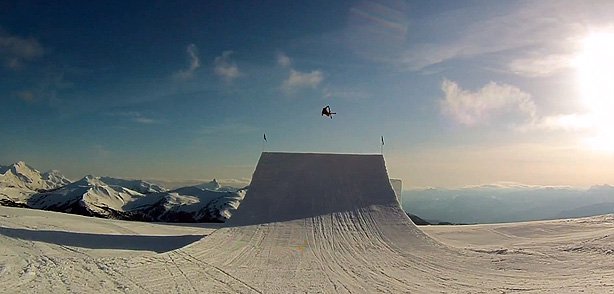 Filmed 100% with CONTOUR. This is it, folks… the last episode of the year from MSP and Contour.
Here in episode 8 you'll get to witness some of the madness from Whistler/Blackcomb on one of the sickest jumps of the year. Russ Henshaw and Jacob Wester teamed up with PK Hunder, Aidan Sheahan, and Richard Permin for a bunch of spinny-flippy action above epic backdrops and an outstanding sunset (you might even catch a glimpse of Russ going upside down three times).
Related posts:Nine Knights 2012 | SICKEST CONTOUR SHOTS Basically, right here, is a video of the sickest contour...
LG Jump and Jib Kill 10 The Acrobat Park in Czech Republic brings us the LG...
Hovden Jump sesh After their incredible journey to Hovden where PK Hunder seemed...