MOUNTAIN HIGH OPENS TOP-TO-BOTTOM SATURDAY, NOVEMBER 24TH
http://www.mthigh.com/media_kit/content/pages/opening07.html
 
Wrightwood, CA – November 23, 2007: Mountain High is proud to
announce it will open top-to-bottom tomorrow, Saturday, November 24th.Â
Snowmaking has been very strong and the Wrightwood Resort is excited to be able
to accommodate guests this Thanksgiving Weekend.
 
Says Karl Kapuscinski, President, "This is the first
time in the last three years that we have been open for the Thanksgiving
weekend so we are off to a good start. Our snowmaking team has done a
terrific job and there is good coverage top to bottom on all open
trails."
 
Up to three lifts will be available accessing beginner and
intermediate terrain. Trails will consist of Upper Chisolm, Lower Chisolm and Cruiser creating a top-to-bottom run
spanning 1 ¼ miles. Sunnyside, an excellent beginner trail, and the Playground Jib Park
may be open as well. Snowmaking is expected to continue this week and
there is a slight chance of natural snow on Tuesday so guests can expect to see
new runs opening daily.Â
 
For freestyle skiers and snowboarders up to ten jibs will
be on the mountain including new features built this season.Â
 
Operating hours will be 8:30am to 10:00pm on weekdays and
8:00am to 10:00pm on weekends meaning night skiing will be available on opening
day. Early season ticket rates are $40.00 for an adult 8-hour ticket,
$35.00 for an adult 4-hour ticket, $30.00 for an adult Night ticket from 5pm to
10pm, and $20.00 for a Child's ticket for ages 7 to 12, good all day
long. Discount tickets such as the 6-Pack and the Quad will be accepted
as well. Sales will be restricted to reflect the limited terrain so
guests are advised to arrive early. This applies to season pass holders
as well.
 
For first-timers, rentals will be available at the regular
rate however the Winter Sports School has not yet opened for the season.
 
This year Mountain High invested more than $1 Million in
the resort including increased snowmaking, a remodeled base lodge, expanded
tubing facilities and new terrain features. Beginners will also enjoy
$130,000 worth of new rental equipment and a new Hospitality Hut for the
Children's Academy.
 
For snow reports, weather forecasts and updated road
conditions, guests are advised to visit mthigh.com. There they will find
everything they need for a great day on the slopes including discount ticket
programs, daily photos and live cameras. Guests can also have the snow
report sent to their E-mail or text-enabled cell phone by signing up for the
free Powder Alert.
Â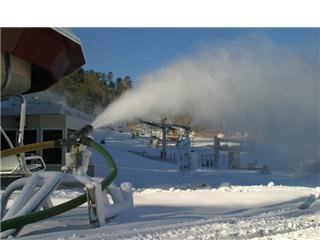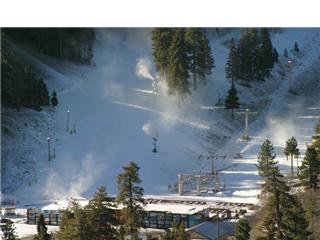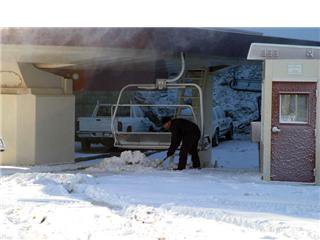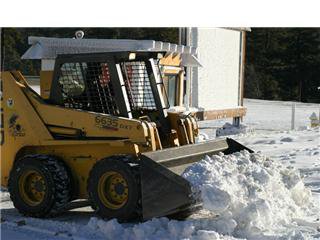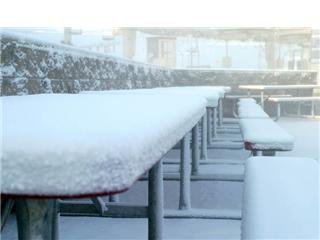 If you would like to take pictures or shoot video for a
winter story, we would be more than happy to accommodate you. Photos and
live streams can also been seen at Mountain High's website,
mthigh.com. For more information, please contact John McColly, Director
of Marketing, at (760) 316-7803, cell 760-221-3945, or john@mthigh.com.Â