Winter is STILL ALIVE AT THE BRIM! The sun shone down on us today, and the skiers and boarders soaked it up! Here are a few pictures from today,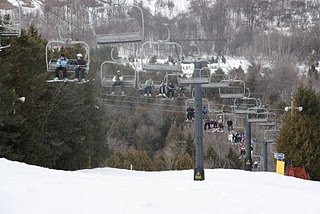 Hubie enjoying the day.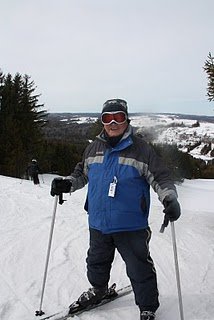 Karen racks up her skis and takes a quick break.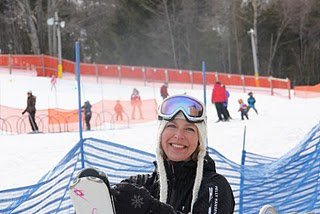 Children learning new skills in the March Break lesson camp.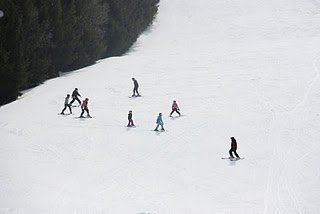 A ride to the top....soaking in some sun along the way.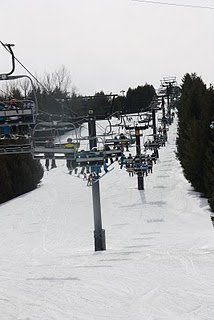 Practicing for Saturday's BIG AIR COMP!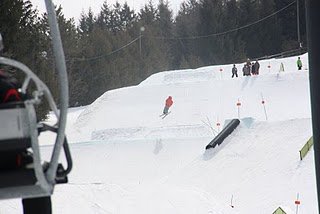 It was a great day to learn some basic park riding skills.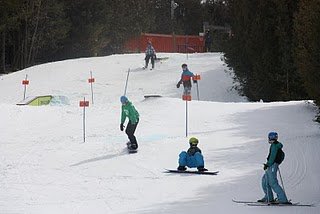 Kaesen and Ryan having a great time on the slopes.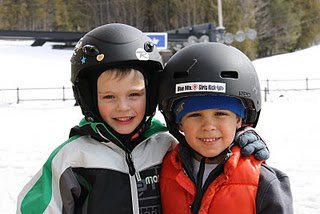 Avery made 5 runs today....a big accomplishment for her!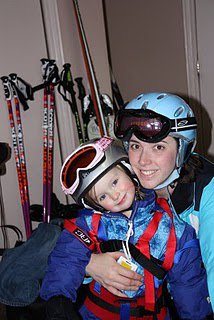 There's more fun to come!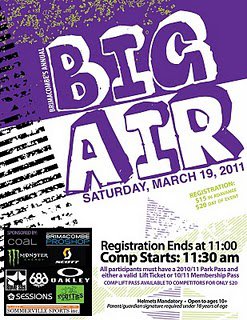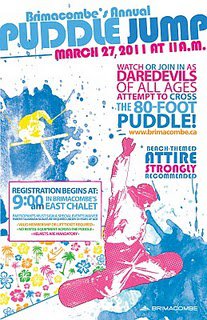 Don't forget, until the end of the season in the BRIMACOMBE PROSHOP.....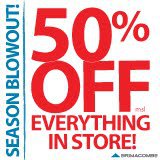 All dollars SPENT HERE, STAY HERE! One location only, at the BASE of Brimacombe!OUR OPERATIONAL SCHEDULE TO THE END OF THE SEASON IS AS FOLLOWS;Wednesday, March 16 9:00 a.m. to 10:00 p.m.Thursday, March 17 9:00 a.m. to 4:30 p.m.Friday, March 18 9:00 a.m. to 4:30 p.m.Saturday, March 19 9:00 a.m. to 4:30 p.m.Sunday, March 20 9:00 a.m. to 4:30 p.m.Wednesday, March 23 9:00 a.m. to 10:00 p.m.Saturday, March 26 9:00 a.m. to 4:30 p.m.Sunday, March 27 9:00 a.m. to 4:30 p.m.* All night passes will be accepted during the evenings of Wednesday, March 16 and Wednesday, March 23.All dates are, of course, weather dependant.Unfavourable weather may result in the odd day or night closure, but should not be confused with a lack of snow on the slopes. Always check our website, or call the snowline (905-983-7669) before heading out!*** It was another day in Paradise, Cheers, Mark