I was originally just going to write this as a straight interview with Maude Raymond about her coaching week at Camp Of Champs, but I realised this was a perfect opportunity to not only address the so-often-discussed topic of women's skiing, but to offer some solutions.
In an industry where women are constantly reiterating that a support network or community is sorely needed, here we have a camp providing just that. It is not solely a ski camp, but an all day program in which Maude herself provides all sorts of coaching, support and encouragement, on and off the hill.
Creating an environment in which women are self-sustaining is vital. So many girls will ride with boys to push themselves (I have no complaints with this), but what would be truly fantastic is to have enough women in the industry with the capabilities to push each other. I think the deficit in women's skiing could be chalked up to two things: 1) not enough women/girls in the sport and 2) a different mental game to boys.
Okay, so, solutions! For one, MAAD week at COC. Here you have one of the most OG skiers in the game. Maude's name and branding is known by everyone in the industry and she has built all of this on her skill, dedication and passion for the sport. She's notorious for her collaborations with other female skiers on projects, which is what the industry needs. She is a huge campaigner for women's skiing and in a time where more and more all female projects are emerging, you'll find Maude front and centre.
Hey Maude! How's it going? How was Japan?
Hey Maddie! You are a legend with that backflip! All my respect. Japan was great! I just can't get enough of that place!
Haha, thanks so much! So, COC Maad week! What can girls expect from you as a coach?
I will be coaching and hosting all week, on and of hill! So I will accompany the girls the entire week! I get the girls to set up goals for the week and help them achieve. I guide them to find their strength, their own style so they can love what they do while to progressing fast!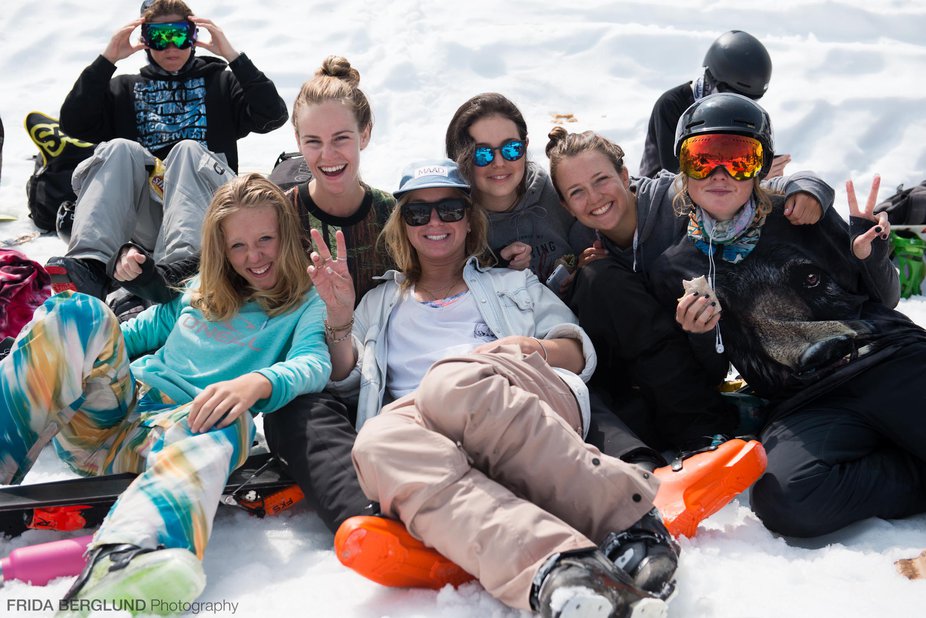 Maude with her campers
What was your highlight of MAAD week last year?
Well I was impressed with how fast all of the girls progressed, ladies night was a success but I mostly looooooved getting all of them to come bungee jump with me! It was so much fun.
What would be the 3 main things you focus on during the camp?
Fun, Solid shredding, Lifestyle.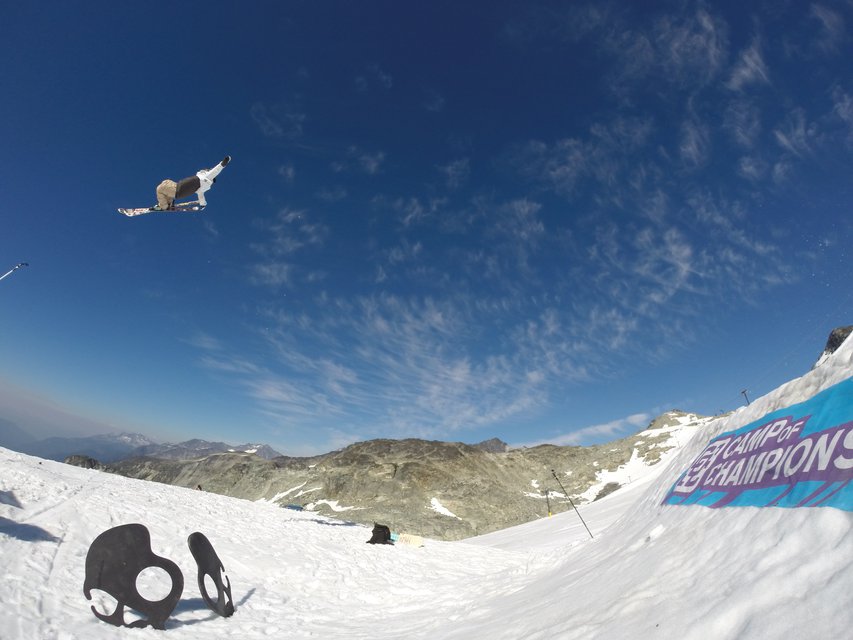 Doing what she does best
What type of goals do you help these girls achieve?
Their own ;)
Do you feel any personal responsibility to help push and guide the female side of the ski industry?
Yes!!! I wish I had that opportunity when I started and it gets me so stoked to do so! I also want to help to keep the roots of Freestyle alive!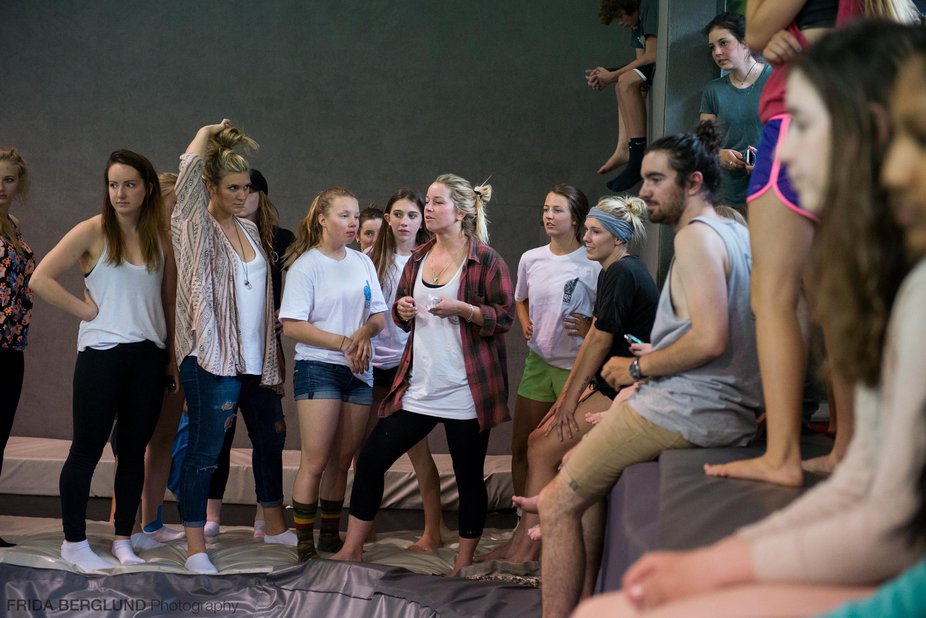 Tramp coaching
What are some of your goals (on and off snow) you're aiming to achieve within the next year?
- Finally find the structure and people to help build the webseries I'm trying to do! I see it, just need to find a way to bring it to reality!
- Also get my little clothing brand a little bigger
- Make a winter camp!
What is something you'd like to see happen for the first time in women's skiing within the next year?
A jam format contest on a jump and a street set up jam like redirect, that is based on creativity where girls are having fun shredding together!!!
Women's skiing is definitely moving in the right direction, in the last year, off the top of my head, I've seen Lisa Zimmerman nail both way super-feds, Johanne Killi has the illest cork 9 blunts, Coco Ballet-Baz a laced back 3 swap, not to mention what Maude and Anna Segal were up to in Japan... I could go on and on! The progression is there! I know how much those girls named ski with other girls, and it's easy to see how fruitful it is. We are such a small community and we need to band together even more and push our wonderful sport.
So, if there is anyway you can get to COC for MAAD week, do it, not just for you, but for women's skiing. If you can't get to COC, grab your nearest girlfriend and go skiing, skating, bounce on some trampolines, or jump off some rocks. Not just for you, but for women's skiing.
DETAILS:
MAAD week is week B (same as Newschoolers week) July 3-10
Sponsors: Armada, Spy Optics, Oyuki, Vans, Billabong with more to be announced.