Cover Photo: Lewis McLean
After 6 years with Nordica Skis and Boots, Lupe Hagearty has signed a 3-year contract with Deviation Ski and Snowboard Works. Having had some initial conversations, he spent a bunch of time out at their factory in Portland, Oregon at the end of August before inking the deal. That trip also allowed him to begin work on prototyping his first pro model ski, which he's been skiing, with aplomb, on the Planks Grassroots Tour over in the UK these past few days.
Deviation has also named Lupe team manager of their ski side, which gives him the opportunity to evolve and grow the brand beyond designing his ski. I've spent a bunch of time in a van with Lupe in the last week and he's truly stoked on the opportunity to build something new.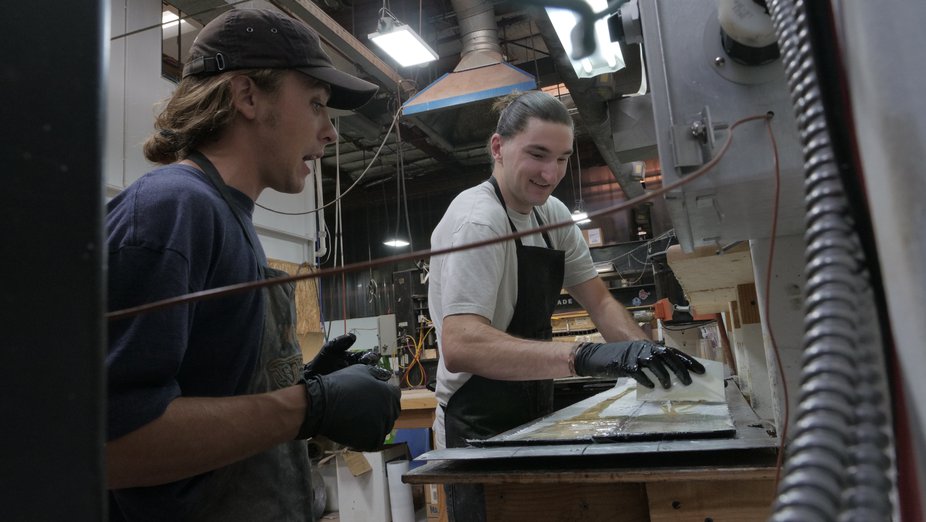 In his own words, he "decided to leave Nordica after 6 years to get involved with a ski brand on a new level. Nordica was a great experience and opportunity but I didn't have much involvement with the brand beyond skiing on the skis."
"Two months into joining the Deviation family I've already spent a good amount of time in the factory. This has allowed me to get to know the guys behind the brand and start the process of developing a pro model ski. I am very grateful that the crew has been so welcoming and willing to help me learn about the process of building skis and how the dynamics of the operation work. On top of that, I'm getting the chance to work as Team Manager to help grow the team."
https://www.newschoolers.com/videos/watch/941320/PROTO-SKI-LUPE-mp4
"As far as my pro model goes, I'm aiming for a jib focused ski that will perform well all around the mountain. It's still in the very early stages of development. I'm currently testing my prototype here in the UK. I think that will be a longer process than I first imagined, but I'm looking forward to experimenting with the building process and the general design of the ski to make it perfect."
" Big shout out to the crew! Matt Hilbert, Peter Gowans, Jeromy Pazzaneze, Nate Reese, Josh McCormick, Ryan Barrick, and Eli Hampton"