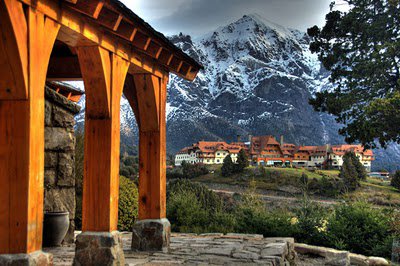 Down days here in Argentina aren't that common. With campers biting at your heels to ski from open to close, it's important to take advantage of rest days as much as possible. We headed to the infamous Llao Llao Luxury Hotel and Resort on our last down day for some lunch and relaxation.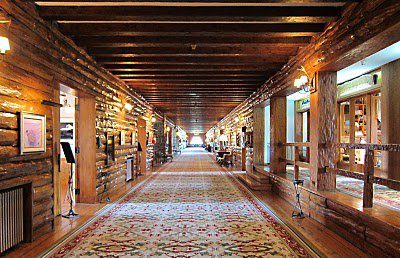 The surrounding views of the Llao Llao are amazing. The mountains stand tall in the backdrop and the water's edge is a stone's throw away from the patio and golf course. The interior was rich with classic Argentine detailed wood.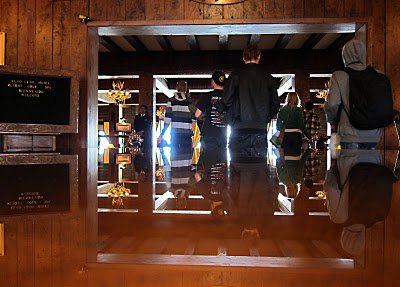 The security at the Llao Llao is top of the line. As we wandered the halls trying to get a feel for the place, there were eyes on us from every angle. We were consistently reminded that we weren't allowed in certain parts of the hotel unless we were guests. Made me feel unwelcome at times, but we made up for that at lunch.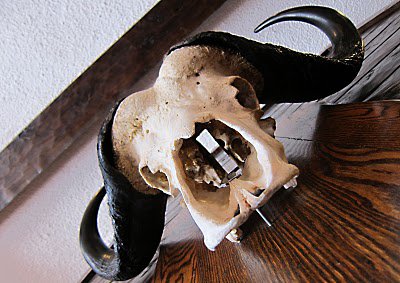 Among the animal heads on the wall, there were also photos of the President of Argentina and Eisenhower.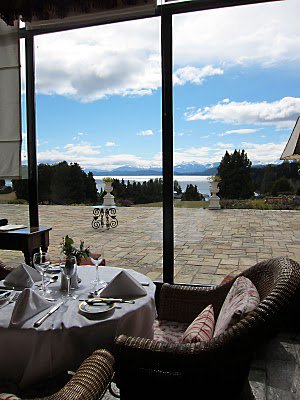 After getting kicked off the patio, we eventually decided it was time to eat. The buffet below was hard to pass up. The price was much more steep than that of your traditional lunch in Argentina, but still fair considering what it would have cost in the states.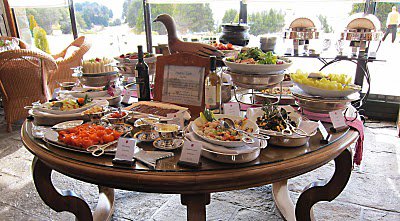 It was maybe the best buffet I have ever been to.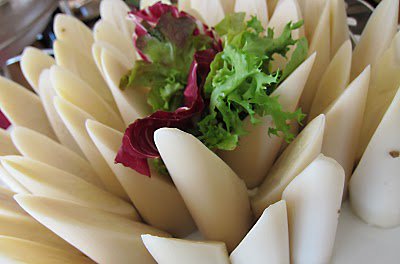 I only eat heart of palm in South America. I don't even see it in the states, but it is one of my favorites.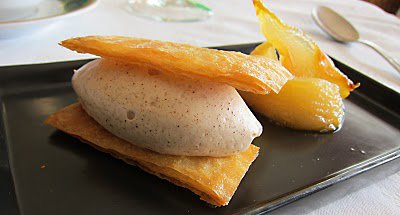 Thinking of my mother (who is a dental hygienist with a huge sweet tooth) I sampled two of the five desserts. Both were mouth watering and left me stuffed. It was a good down day and a nice break from the typical meat and wine option.