Flash gels are a pretty basic product created by Rosco, but not many companies offer a very functional solution for attaching them to your flash.  Enter the LumiQuest FXtra.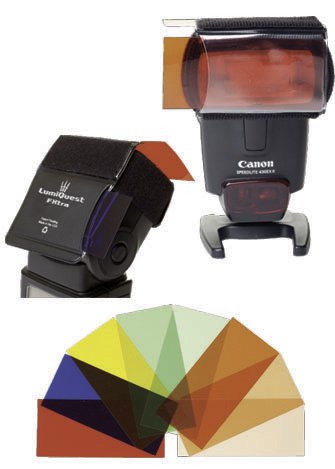 Gels have become more and more common in sports photography.  There is even an entire style based off the use of a warming gel with a cool color balance known as the "Sports Illustrated" look.  You can read more about that one here.  We use ours with blue or red effects gels as accent or background lighting for night sports shoots.  It adds new dimensions to your images and makes them more interesting.When you purchase just gels for your flash, you have to come up with a creative way to attach them, and most of the time it's not going to be quick and easy.  This is where the LumiQuest FXtra makes a ton of sense.  The system impressed us immediately with the ability to leave it mounted on the flash at all times, but not have a gel in the holder.  This way it's always there and we don't accidently forget to bring it on the shoot….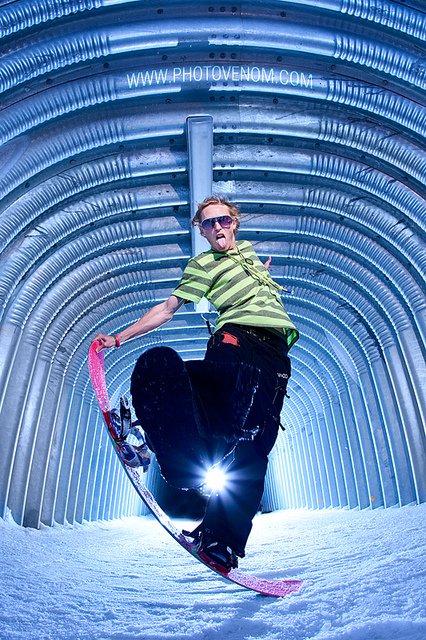 The product attaches to your flash with included velcro that adheres.  Though this is a secure way to attach it, we didn't really like the idea of having that glued to the flash head, and then it couldn't easily be swapped between flashes without ordering more velcro.  So we also got the LumiQuest UltraStrap to easily and strongly attach it to any flash head.  This costs about $8 and is well worth while for any product that attaches via velcro.  It holds on stronger than any other strap we've tried because it has tension.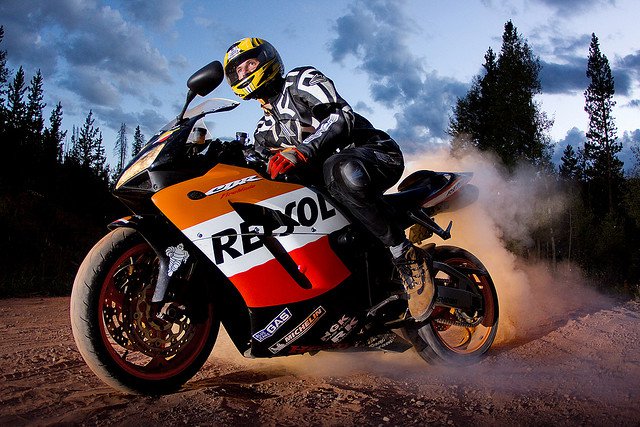 Included with it are 7 gels, all your orange CTO's for Incandescents, Greens for Flourescents, and red and blue for special effects.  The gels all sit in a pouch on top of the flash head.  When you want to use them, simply insert a gel in the clear pocket that goes over the flashe's lens, and you're good to go.  We found it a bit tricky to get it to fit at times (especially in the cold), so we cut the corners of the gels a bit for an easier fit.  Also, when placing a gel in, make sure to un-velcro one side of the clear pocket to remove tension from it for easier insertion.  With use the pocket becomes easier and smoother for fitting gels.If we could change one thing on the product, we would use a firmer gel for easier fitting in the pocket.  However, it seems that almost every company uses the same Rosco gels, so it makes sense that LumiQuest went this route.THE BOTTOM LINE:We love the LumiQuest FXtra system.  Simply put, it's one of the best setups for attaching gels to your flash.  For action sports photographers, it's a perfect way to get unique images and works great for shooting sports at night.  It also make a great product for creating  sports portraits!  We highly recommend this product if you are interested in creating special effects, or balancing lighting at events and indoors.