Today was one of the longest days of skiing since I came here. Alarm set at 05.55 AM, bus to Keystone at 06.45. Arrived keystone at 8 AM, and couldn't find the registration office. You see, last night I decided to go to keystone, and try to sign up for a slopestyle competition that was allready fully booked. We had to be there between 7 and 9 AM to get on the waitlist. Hours of waiting, but I got in.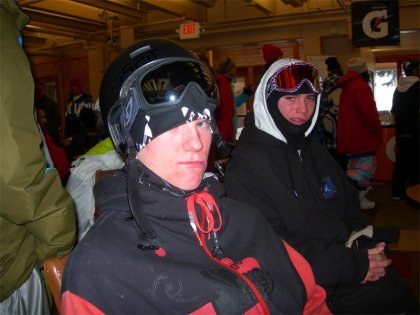 The same did Lars Håkon Hafsal and Simon Ericsson + Nina Rusten Andersen (who unfortunately hurt her knee during the practice, get well Nina!). As you can see Lars is happy as ever before!
Gatorade Free Flow Tour, long name with a lot of competitiors. 50 skiers at start, including Rasmus Engebretsen.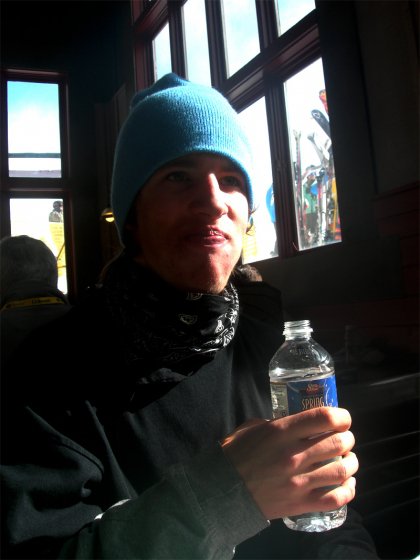 Rasmus and me taking lunch. The weather wasn't quite on our side today. Snow + heavy wind changed relatively quick into sunshine. It was pretty cold sometimes, but that didn't stop us from having a good time!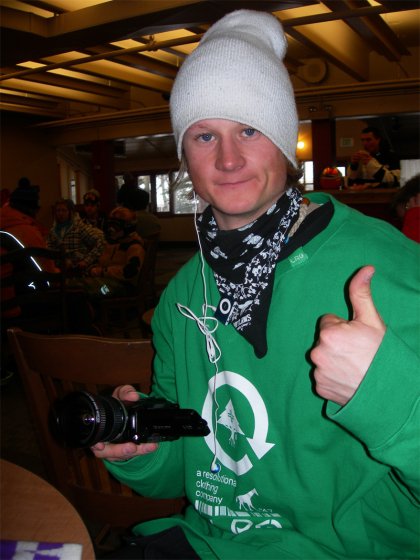 Had two trainingruns before it was my turn, and it felt allright. I got my first run okey, a little shabby on the last grab, could have done it better, but slopestyle is slopestyle. You rarely get a second try! I was kind of shocked when I ended up in first place by 5o competitors. 90 out-of 100 points, and 5 points down to second place.
The finals was a dissaster forfilled with snowstorm and heavy landings on the knuckle. After one terrible attempt of an final-run, they called it a day. Finals will start tomorrow morning at 09.30 AM. Wish me luck, it's forecasted snow!!