From Freeze's organizers today:
"We're very sorry to announce that we've been unable to find a viable date in the snowsports calendar for Freeze Big Air during winter 2015/16. We're therefore really disappointed to confirm Freeze Big Air will not run this season, and apologise to everybody who has made arrangements for the event.
See Tickets and Ticketmaster will begin processing refunds for all ticketholders immediately. Full refunds including booking fees will automatically be processed within 7 days to the card used for the relevant purchase and no further action is required by customers. However, any ticketholders who have refund queries can contact See Tickets on 0871 220 0260 or Ticketmaster on 0333 321 9999.
We're grateful for the funding opportunities provided by UK Sport, Greater London Authority (GLA) and British Ski & Snowboard (BSS), and would like to thank all sponsors, ambassadors, partners and ticket buyers for their support."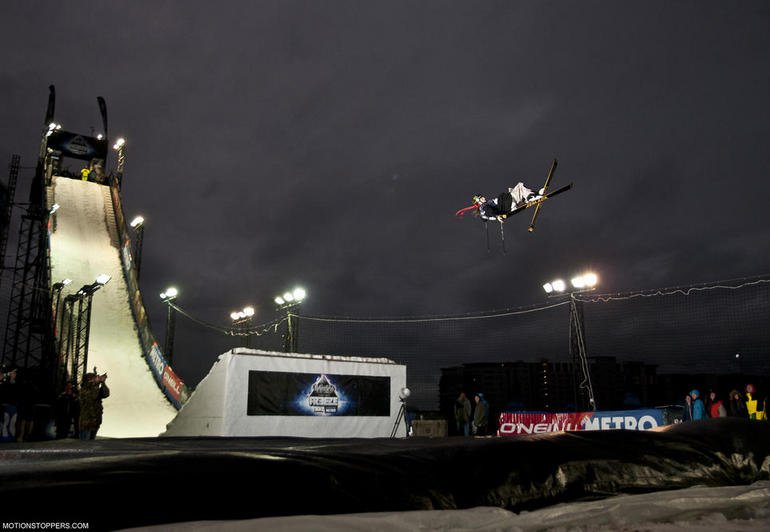 The exact reason for cancellation hasn't been given. But the reason given for postponement was:
"We will be working with the International Ski Federation (FIS) and Queen Elizabeth Olympic Park to find a date that better fits with athlete schedules and the wider competitive calendar."
Altogether sad news because this Freeze is always a fun party in the middle of London. I guess that doesn't fit with skiing these days.