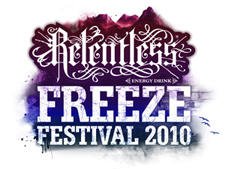 Freeze Festival in London, brings snowsports to the unlikely backdrop of Battersea Power Station, holding numerous events like the Battle of Britain and the International Ski Big Air, both on the 32m high, 100m long real snow ramp. All with a backing of live music from the likes of DJ Yoda, Mark Ronson, New Young Pony Club, Krafty Kuts, The Nextmen, Scratch Perverts and may more. Check out the music line up HERE. Alongside all this there is a retail village, apres ski bars, bike demos and probably a whole load of other stuff.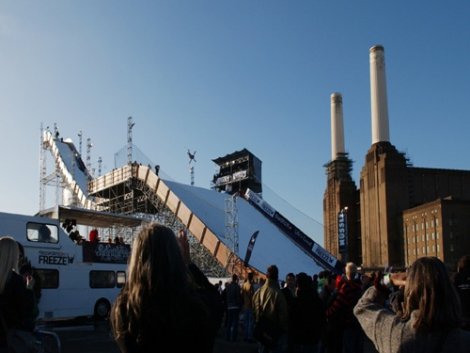 Kicker at Battersea
Faction have two riders who will be representing at the event. Andy Matthew will be competing in the Battle of Britain, with the top 4 riders automatically qualifying for the International Big Air. With no UK riders allowed onto the pre qualified list the competition will be fierce on Friday.
On Sunday the International Freestyle Final will take place, where we expect to see Andy Matthew joining his Faction team mates PC Fosse. Check back here to see how they got on.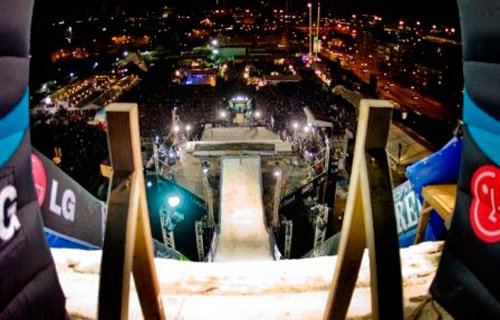 Freeze Run In