March 9th was the date of the 6th LOG MASTERS competition at Beaver Creek.  For those of you not familiar with this grassroots comp here is the low down.  The course consists of 18 logs which riders must slide.  The competition is scored like a round of golf and the winner walks away wearing a green jacket.  These pictures should explain the rest to you.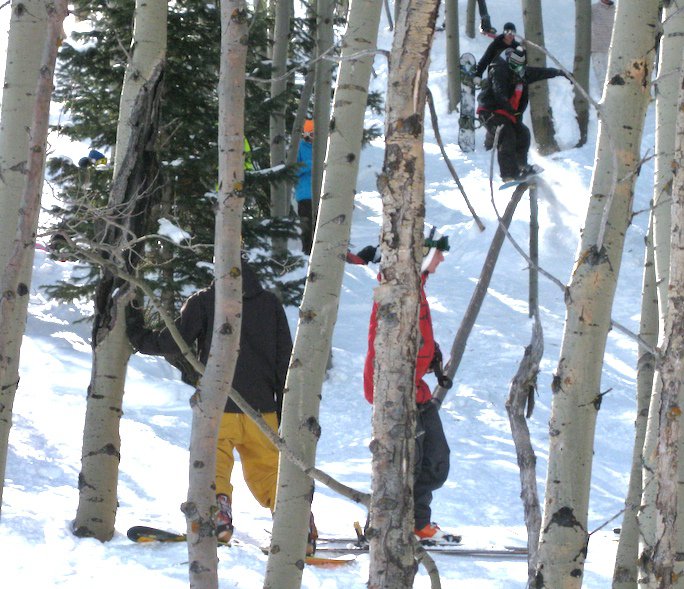 The woods at the Beave were flooded with riders and photographers.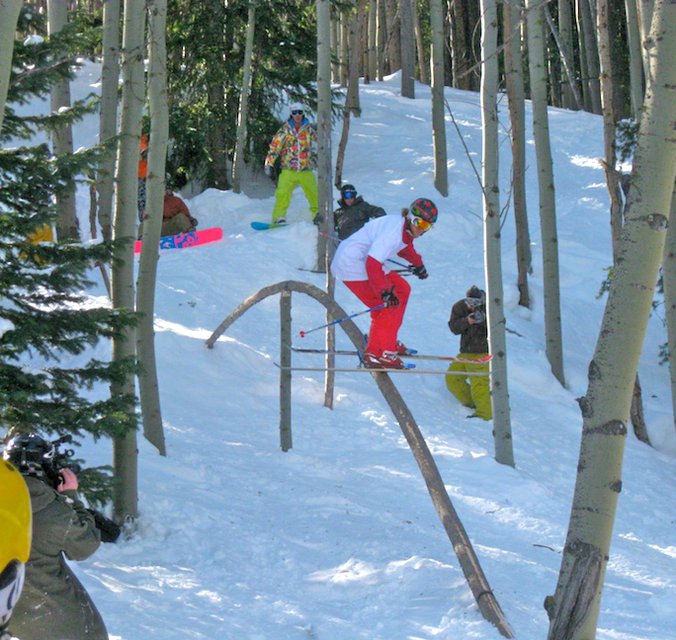 Log Masters started as a snowboard event, skiers have been integrated over the year, here is Spinkx earning his invitation on the Anaconda.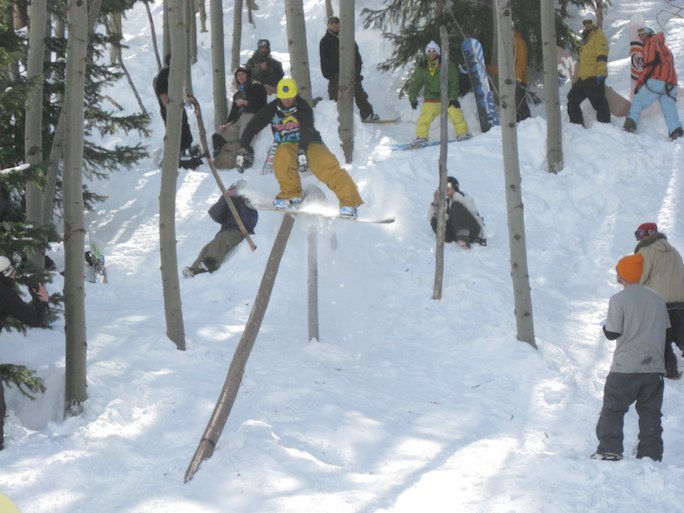 Rick Rodrigez claiming a boardslide on the Anaconda.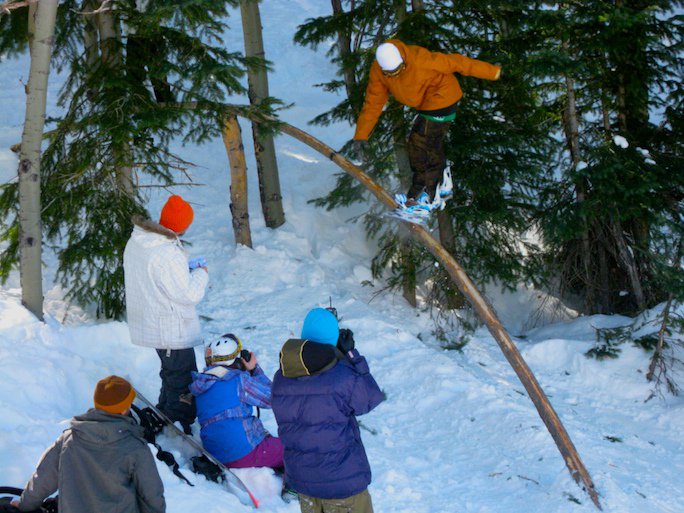 Billy Rodrigez front-siding the Car Wash.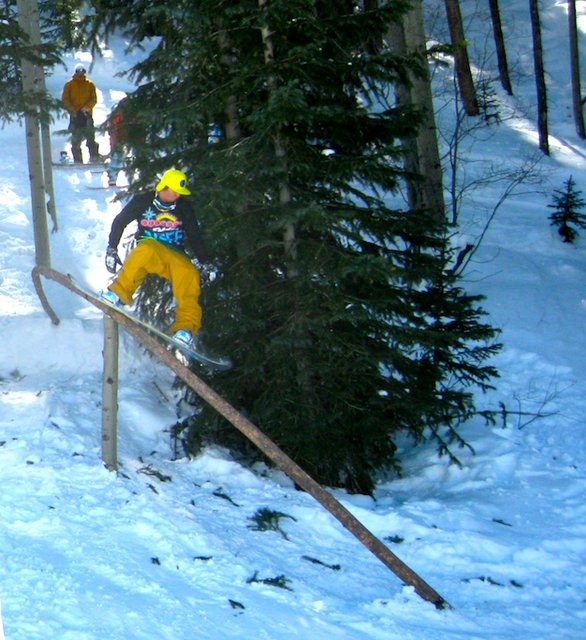 Rick Rodrigez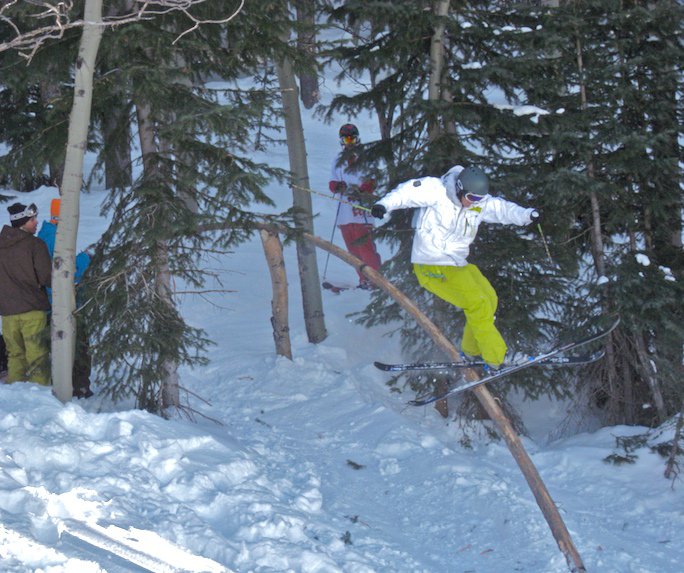 Chris greasing the Car Wash on Tele's.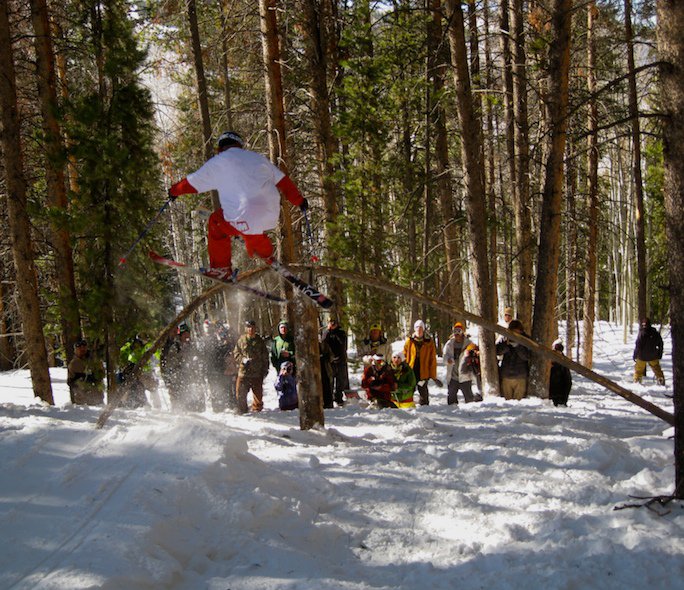 Spinkx slides over the crowd at the Boomerang.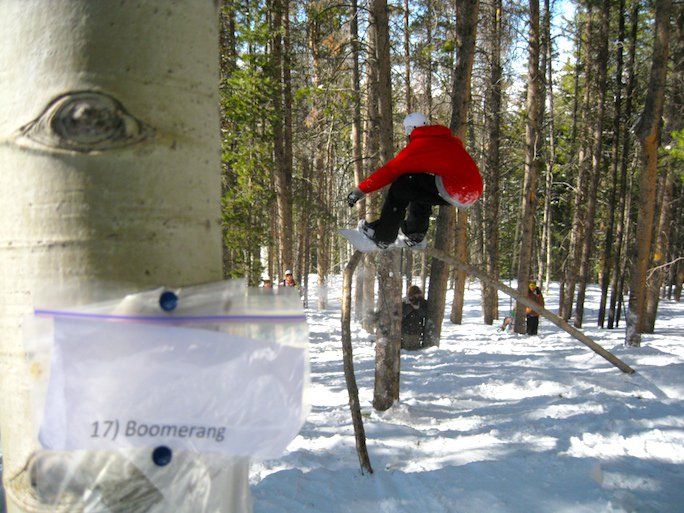 Look at the C on hole 17.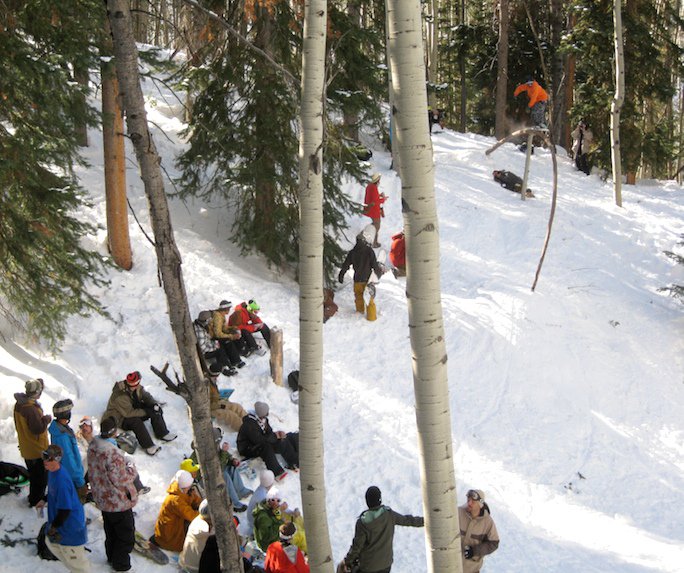 Log Master was the most unique competition I have ever seen, it is a day full of fun and camaraderie.  Everyone ended up at hole 18 partying and cheering remaining riders on.  I cannot wait for next years Log Masters!  A big thanks must go out to Wookie for overseeing everything about the event, also the log crew for prepping a perfect course.  
BEAVER CREEK PARKS