"Sam just had a pure passion for being out there and shredding. It was definitely infectious to all those around him, including me!"
That's what Tom Wallisch remembers from seeing him out lapping Park City from opening to close: "I definitely remember him always saying hi to me with a huge smile." Sam had that impact on legends like Tom, and that's the positivity that Live Like Sam is trying to spread and encourage.
Sam Jackenthal was a promising young freeskier, he had national titles and was ready for a career in freeskiing, until a fatal accident, whilst training in Perisher, Australia.
Four years ago when the family returned to Park City, from Australia, there was a pop-up memorial at Utah Olympic Park, where Torin Yater-Wallace and others spoke in front of 1,300 people.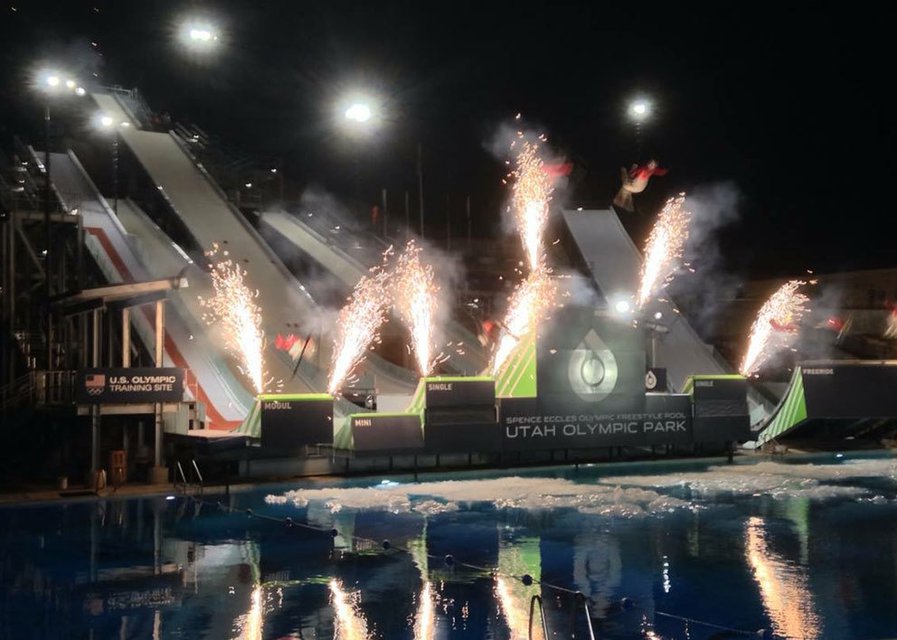 Sam's Memorial at Utah Olympic Park
_
Sam's father, and founder of Live Like Sam, Ron Jackenthal talks about what prompted him to start the foundation:
"For the last three years, we would participate in Local Fundraisers, every Fall. We would raise money, it wouldn't be a ton, but we would raise money and donate it to other organizations. We would partner with them and jointly agree who was going to get it, initially in the freestyle community.
"Last year, I couldn't figure out why there was still so much attraction and connection to Sam, we did not have a website, no partners, no social media, nothing. There was just so much positivity and passion for Sam, what he stood for and how he lived."
Ron finally got to the bottom of it when he spoke to some pretty significant leaders in the sports community –Olympic educators, executives at the US ski team, The Olympic Foundation, other organizations.
"They told me that what stood out for them about Sam, it wasn't just his athletic accomplishments –even though he was the 2015 US Junior freestyle champ—it was the way he carried himself, treated other people and showed up for himself. It was his character
"These were the things that really separated him and he was a great teammate and cheerleader, he helped younger kids, he worked well with the older kids and that's what showed up for people."
When we started looking around, we realized that there's almost no education or rewards system that rewards younger athletes for character. There are scholarships for money, there are scholarships for merit, but there's not a lot of education or rewards out there for being inclusive, or positive, or kind."
To help young athletes excel in both life and in sport, Live Like Sam's programs provide resources that enable them to grow through positive engagement with their communities. Fueled by the Live Like Sam Fund, the programs offer the financial, educational and community-minded tools young athletes need to succeed.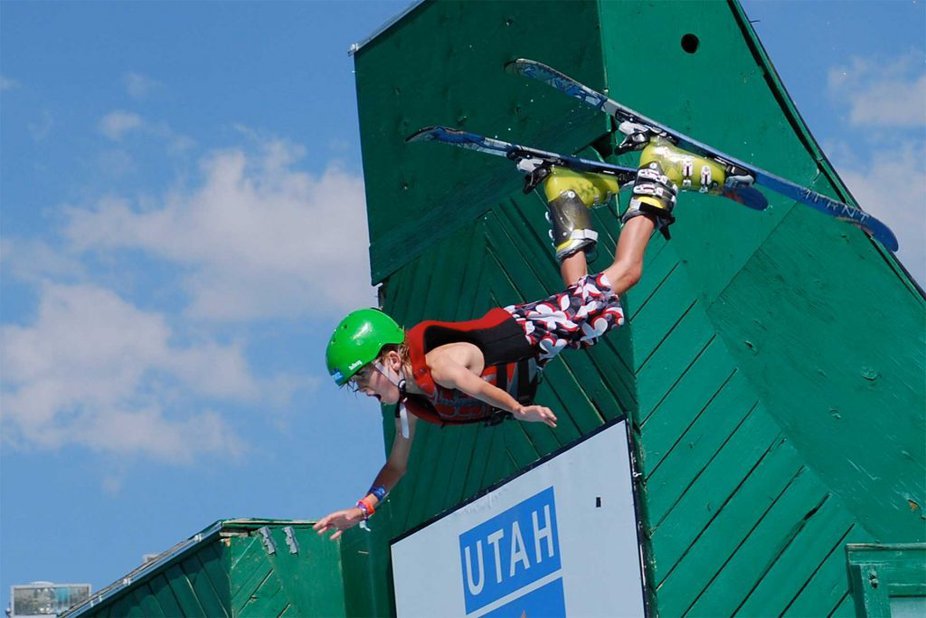 Sam having fun training
_
Live Like Sam's youth programs are based on our core CARE principles of Community, Athletics, Responsibility, and Education.
Community
The most important element of youth sport is community. Live Like Sam looks to partner with local organizations to provide volunteer and service opportunities for young athletes, encouraging them to help others and give back to their communities.
Athletics
The character and need-based scholarships are designed to help young athletes pursue their athletic dreams while living their lives based on Live Like Sam's CARE values. The Live Like Sam Fund scholarships are granted via their partner organizations.
Responsibility
Heightened social intelligence can have a profound influence on young athletes and their development. Live Like Sam's programs create social awareness and teach the positive impacts of kindness, gratitude, sportsmanship, and leadership.
Education
Training and education are vital to a young athlete's success in sport and in life. Live Like Sam seeks to build a platform with educational tools and curriculum that teaches the skills young athletes need to become positive members of their community.
All of the foundation's ideals and programs were designed to reflect the way Sam lived his life, Dew Tour medalist and X Games athlete, Ashley Battersby, is someone else who was struck by the positivity of the Park City local:
"My most memorable moment with Sam was when I had first really met him, at the US Ski Team Center of Excellence, when there was a trampoline and skate session.
"He and I were the first two to arrive and he came up to me, huge smile ear to ear, a rollerblade in each hand (those things were about as big as he was!) and he says, 'hey, you're Ashley Battersby right?" and hit it off right away. We started chatting about the same and mutual friends we had. I remember we were there for about 15 minutes before anyone else and how this little kid was just SO STOKED on skiing and rollerblading and how he had SO much joy for life. He was so passionate about the thrill these sports we both loved so much."
Ron says the way they have gone with the foundation is a perfect fit: "That was Sam: he was funny, witty and a smartass. He loved a good joke and could be as inappropriate as anyone else, but at the end of the day, he really made competing fun and he just showed up for people in a really nurturing way."
I didn't personally know Sam, I'm sure many of you reading remember him well, but he was obviously a positive and popular guy in our community. Our community is the best in the world for sticking up for each other. If you could take a minute to click on the link below and join the movement, just share your email and follow Live Like Sam on social media.
They intend to have lots of scholarships and other types of positive information shared throughout the year.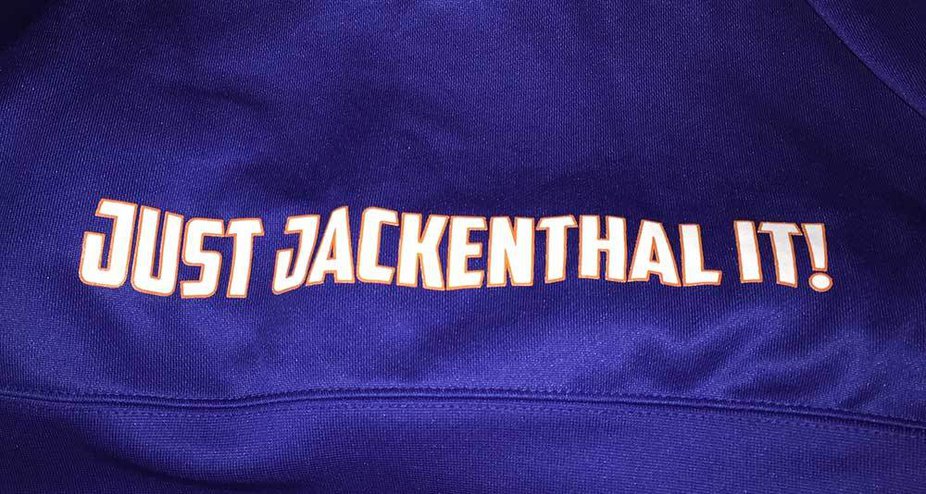 _
So many people had stories to share about Sam, it only seems right that they end this tribute to him:
Two times X Games Gold Medalist, Alex Hall:
"When I first met him, and we went to eat at Cafe Rio. He actually was able to convince the people working there that if he could do a flat ground backflip they would give him a meal for free. He then popped a quick backy and had a free meal on his hands. Only time I've ever seen someone get a free meal like that! Haha!"
Colby Smith:
"When we started "training" for skiing. This consisted of mainly agility and a little bit of strength training. However every time Sam would just grab the indo board that we had and we would always just play on that instead of training. Pretty much between every exercise, we would be just messing around on this indo board trying to do 360s and pop shoveits. He was always looking for something to mess around with and play with. He was super energetic and would make everyone around him stoked on the simplest little things."
X Games, Dew Tour, and Olympic medalist Gus Kenworthy:
"When I think about Sam Jackenthal, what really shows up for me was how Sam stood for inclusion. Sam was always Making sure that everybody felt welcome in the free ski community regardless of age, race, lifestyle, and discipline. At just 16, Sam was an ambassador for embracing diversity and making the focus on fun and supporting everyone regardless of differences in the community."
Nate Micelli was with Sam on that trip in Australia and that's where one of his favorite memories of Sam is from:
"A few days before his accident we were both getting super frustrated and he ditched the team. He left the team a few runs before I did and we met up and started lapping the T bar. We went from being super bummed and frustrated to having one of the most fun sessions of the trip while just messing around on the rails. I just remember going from being so over it to having the best time in a matter of minutes. When I think Sam it was impossible to be bummed. With all of his positive energy, I couldn't help but smile."
Olympian and eight-time X Games medalist Torin Yater-Wallace speaking at Sam's memorial:
https://www.newschoolers.com/videos/watch/948916/Torin-Yater-Wallace-at-Sam-s-Memorial
_
Ron's call to action:
Join the movement: https://livelikesam.org
Join LLS Instagram: @just.jackent.it
Join LLS FB: @livelikesam.org
DONATE: https://livelikesam.org/donate/