Wiley Miller was itching to get back on some snow after his knee injury last season in Alaska that has kept him benched until now. The day started with a few things in mind to ski and upon arriving in Little Cottonwood Canyon it was decided that we would make our way up, over and down into Big Cottonwood to find better northern exposed slopes that didn't loose all the base in last weeks warm spell. Moral of the story is there was plenty to go around and congrats to Tony for getting back out on snow.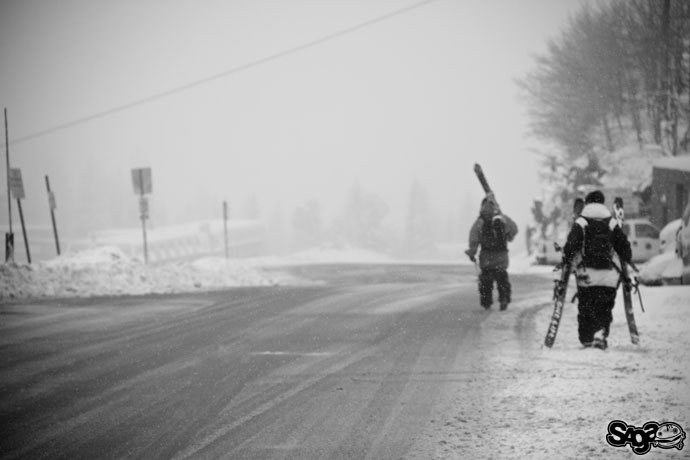 This was also a good time to get the new outerwear in some real winter conditions.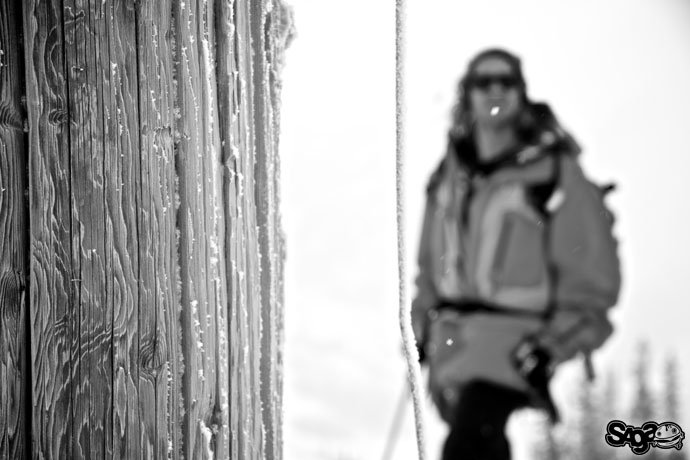 Harkins also made it out from behind the desk today.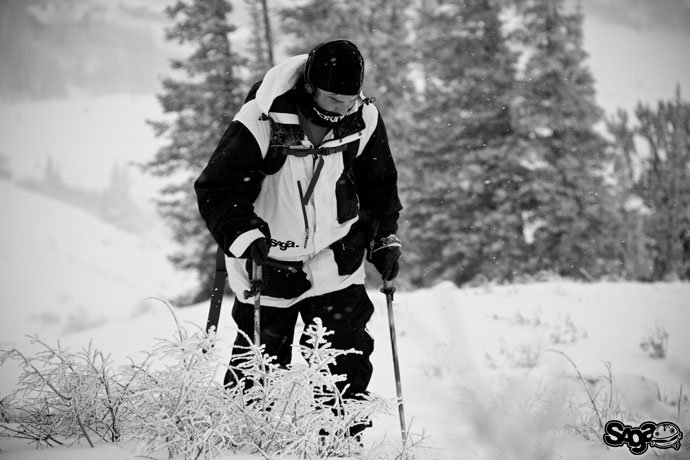 We found a few angles to shred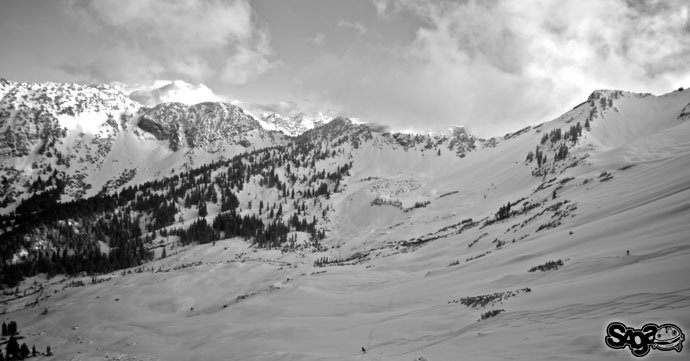 What started as a gray snowy morning turned into a pretty rad afternoon but don't let the sun fool you, it was cold.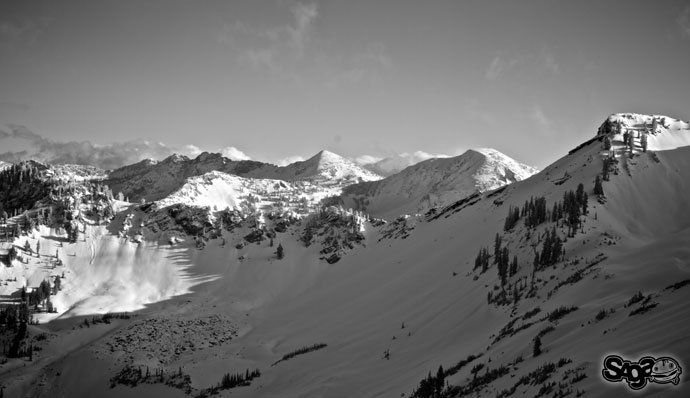 Wiley looking for a drop in.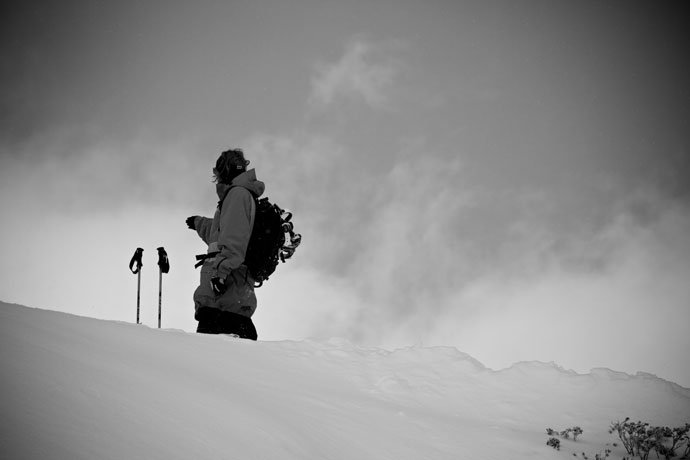 Harkins powering up for another lap.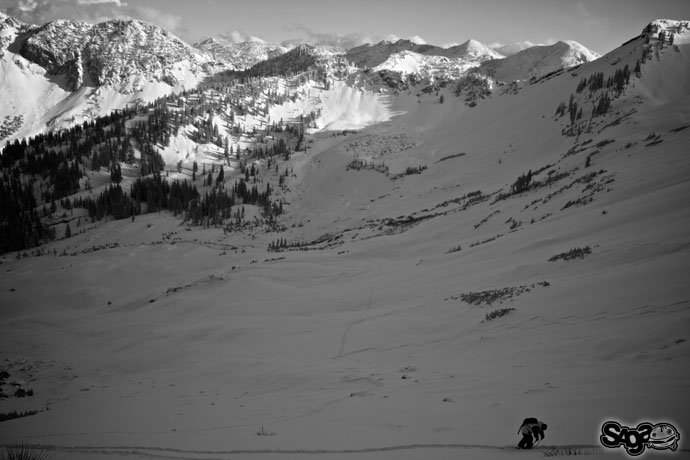 My favorite of the day, Harkins looking to get in some fresh.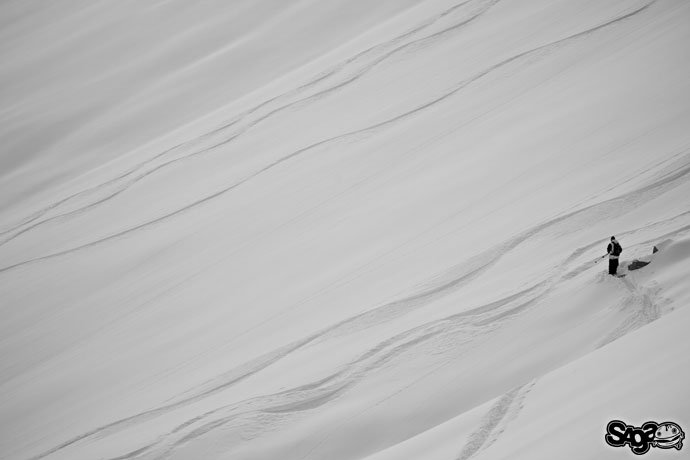 No related posts.