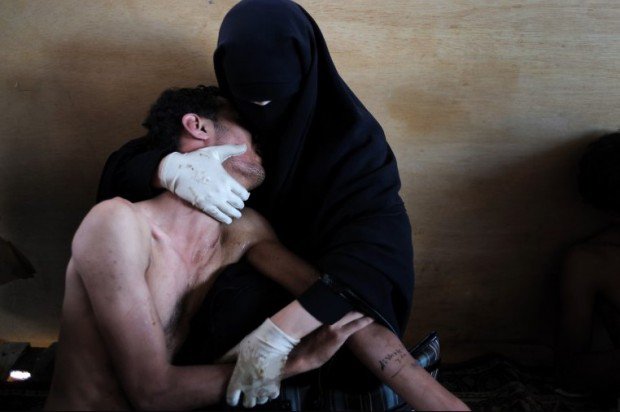 A woman holds her wounded son in her arms, inside a mosque used as a field hospital by demonstrators against the rule of President Ali Abdullah Saleh, during clashes in Sanaa, Yemen on 15 October 2011
This month, World Press Photo announced the winners of their prestigious annual contest…as usual, the images are astounding. Photojournalism's Best for 2012.
Here's a few some of my favorites from the bunch on the tabs above. Even though some of these images are heartbreaking, there is inspiration in them, call to action, awareness. They're depicting real people, real lives–and also the really hard work of the people who chase down the stories.To be a great photojournalist, you have to be immersed. You can't hide behind the lens…you have to actually GO. Meet people. Shake hands. Ask questions. Which is sometimes unthinkable in war zones and impoverished nations. These folks did it.
All of these photos and captions are via World Press Photo.