How do you know when you're there? It's a question to ask any skier trying to make it pro. You're out here skiing all winter, all summer if you can. You get shifts covered, you take courses online. You rearrange your life in pursuit of the vague goal of getting there. But how do you know where "there" is at all? It's the thing that going pro is all about, in many ways – getting to that place where life and skiing harmonize. It takes different shapes for different people. Some will find it in mountain towns; a grungy apartment and deep powder, cheap rent and night shifts. For others it's at the top, where the glamour is, and maybe sponsorship dollars.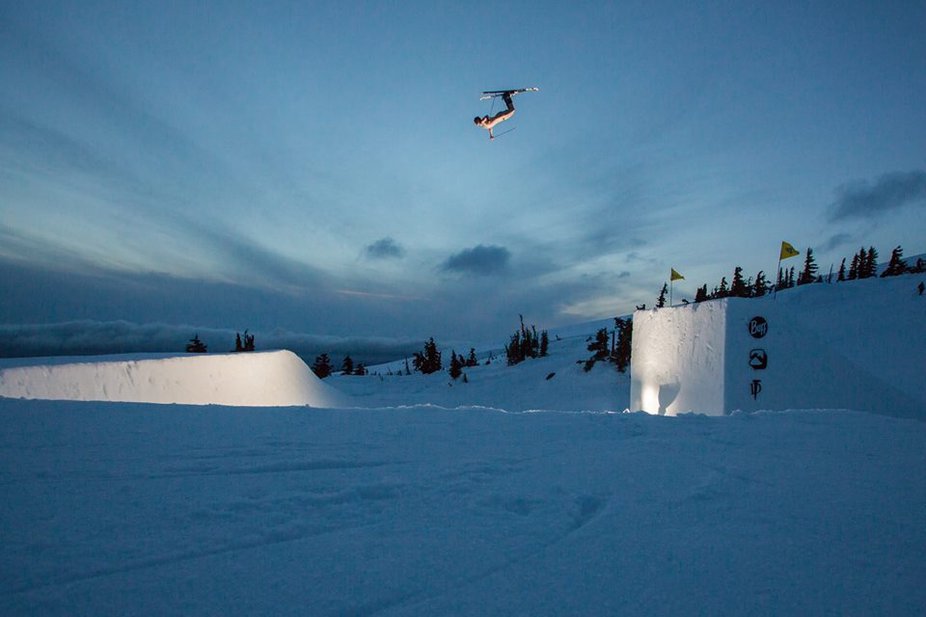 West Coast Sessions / Photo: Jamie Walker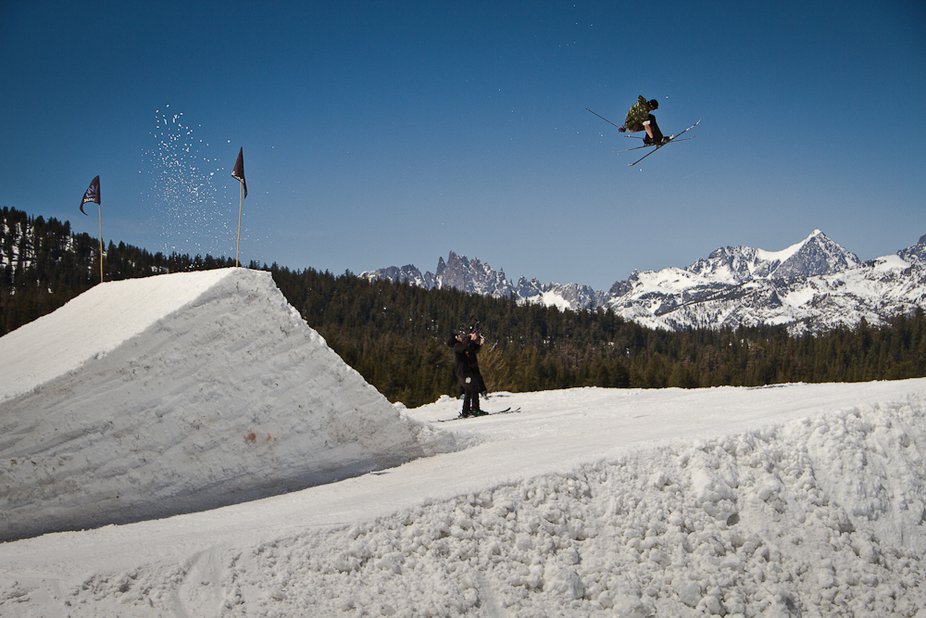 Mammoth / Photo: Tamara Berger
Max Morello is en route, on his way there. He's come a long way from the hills he grew up on around Ottawa. It's been a process of making inroads. Trying, practicing, failing, expanding. Without paying attention it's easy to cruise between opportunities, test them, and let the flow take you. Max's focus is different. He's driven and determined and calculating when it comes to picking chances at success. It's what took him, in the early days, from afterschool sessions at Eidelweiss to east coast hotspots like Avila and Tremblant. You go where the opportunity is.
http://www.newschoolers.com/watch/696886.0/Max-Morello---Crucial
Video: Carlo L. Mion
In Quebec, Max fell in with other up-and-comers. He shot with Matt McEnery and Highland Productions. He met Dom and Marty Bullet. He made connections. It planted the idea in his head, the dream of making it, getting there.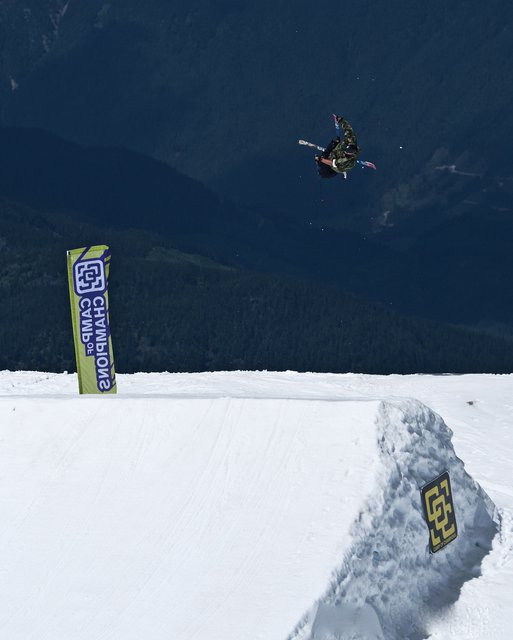 Camp of Champions / Photo: Stew Medford
"The dream" eventually brought him to Whistler, he admits. To make skiing into a job more than a hobby. It's been four years now. The first two were spent figuring out how to get better. He wasn't anything special, he says. But he got better, he was prepared to learn. Practice, patience; the same willingness he showed on Eidelweiss's 200 metres of vertical. Max's is an old story: coming up, seizing opportunities, proving your worth. After releasing a superunknown edit in 2011, things started falling into place.
But, of course, there's always a catch. He jumped, for example, at Pete Alport's invitation to shoot with Poor Boyz in 2012. A thousand dollars to get to Prince George; but the cost was worth the exposure, and a shot at a break. Instead of heading home with a video part though, he left with several broken ribs and a collapsed lung. Things don't always work out, and Max knows that. These are moments of learning that have shaped him and defined his approach to the game. At 21, Max sees the world with a wisdom that betrays his youth.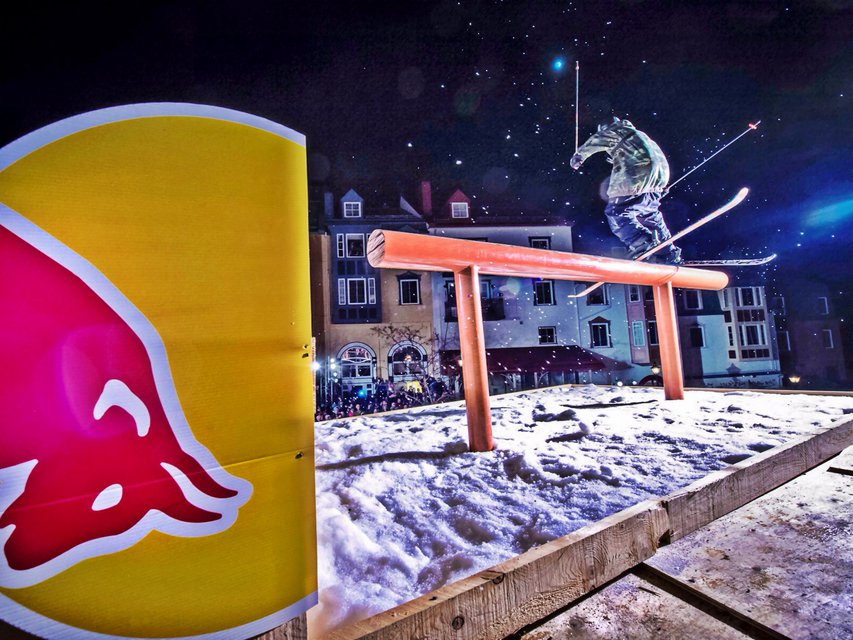 Red Bull Foret Urbain / Photo: Felix Rioux
Certain opportunities are easy, he says. Someone asks to strap a GoPro on your chest during a competition, you say yes. That's how exposure works, and Max understands that. The shots a marketing manager from a pseudo-freeski publication puts together are not the ones that will make your career, but they count. Every bit counts when you're trying to break out. Until now, he's paid for all his own skis, his own gloves and goggles. It's nice not to have to ask friends to borrow skis, he laughs.
And sometimes, the best support can come from unlikely places. Sushi Village, the popular Whistler spot, is, for example, Max's biggest supporter. The owners, Miki and Nayoko saw that Max got the cover of Freeskier last October, and decided flat out that they wanted to support him. "Flights, housing, competition fees," he says: they cover it all. Before their help, it had been a mind game to spend money on things that didn't guarantee any benefit. Like going to PG to blow eight ribs and collapse a lung. Or like skipping out on Powder Awards because that would mean another thousand gone without any certain return.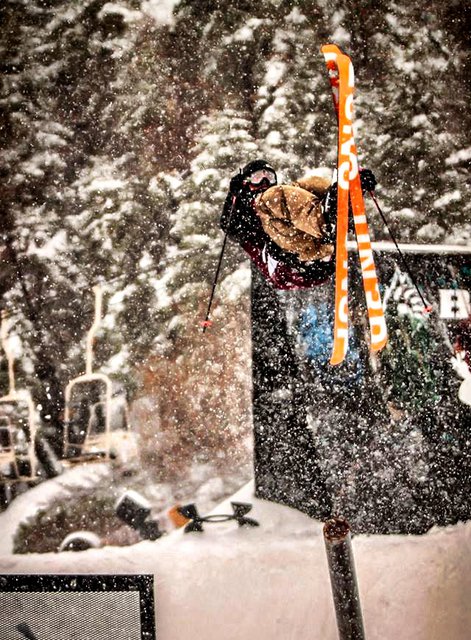 War of Rails / Photo: Jay Woolwine
He won Best Jib at Powder, of course, and he may be kicking himself for not having gone, but that's how things work when you're trying to get there. Frustrations are part of the process, but you have to learn from them. Like fucking up in a competition and recognizing that you just cost yourself money for those little mistakes. That's what drives Max. His goal, his version of getting there is being able to stop working, to travel without having to worry about money; not having to go home and work off the cost of a trip. For him, there is not a physical space, rather a state of being. Because to label one mountain, one production company, one paycheque as being the culmination of a lifetime of hard work undercuts who Max is.
https://www.newschoolers.com/videos/watch/712308/Max-Morello---War-of-Rails
Video: Carlo L. Mion
Max Morello's ambition is boundless. He isn't content to just stick around at Avila, or Whistler, or North America; there's always something else out there. It's fitting that he was such an integral part of PBP's Detroit segment from Tracing Skylines, one of those rare and influential movie segments that manages to break out of the sphere of skiing into the general public. But the places Max is going and the film segments he will surely feature in aren't novelties designed to generate hits on your Facebook feed, they are the products of his determination as a person and his abilities as a skier.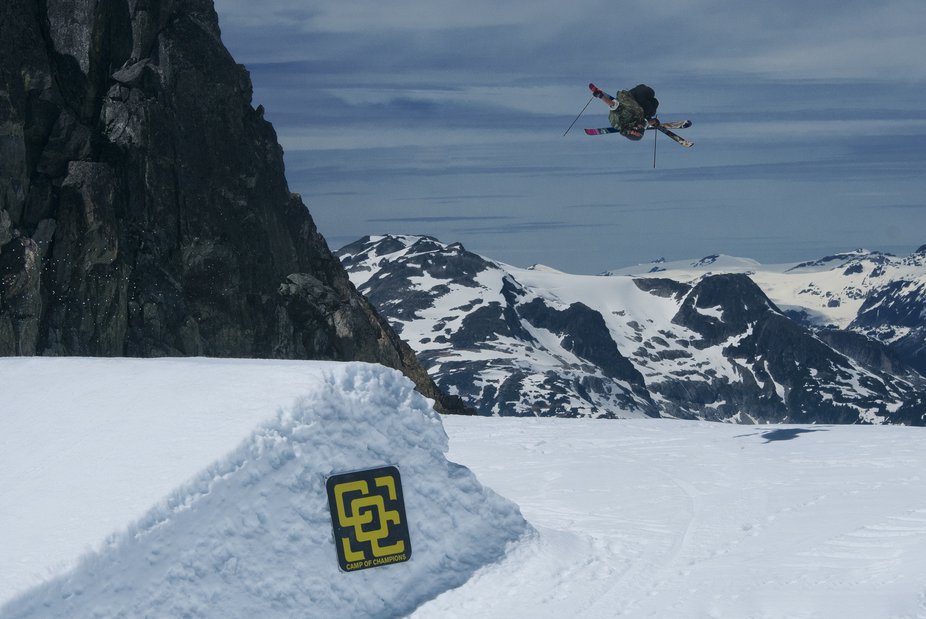 Camp of Champions / Photo: Stew Medford
He hasn't had his own full part yet, but it's out there. And when it arrives it can be chocked up as another piece to the puzzle, like Joe Schuster taking on his campers for the day so that he can go shoot with Poor Boyz. Or like placing fourth at War of Rails, or having the owners of the restaurant you work at pay for you to compete on the other side of the country. These are the pieces that create the broader portrait of what Max Morello is doing and where he's going. He's living, skiing and striving towards that place where life and skiing finally move in sync. He's getting there.
http://www.newschoolers.com/watch/718730.0/Max-Morello-Tease
Video: Carlo L. Mion