Big Air contest wraps up an incredible week at Suzuki Nine Queens 2015 

Serfaus-Fiss-Ladis (AUT), March 21st, 2015 – Without a doubt, the Suzuki Nine Queens 2015 in Serfaus-Fiss-Ladis, Austria has made its mark on female freeski and snowboard history, with many personal firsts and some never before landed tricks.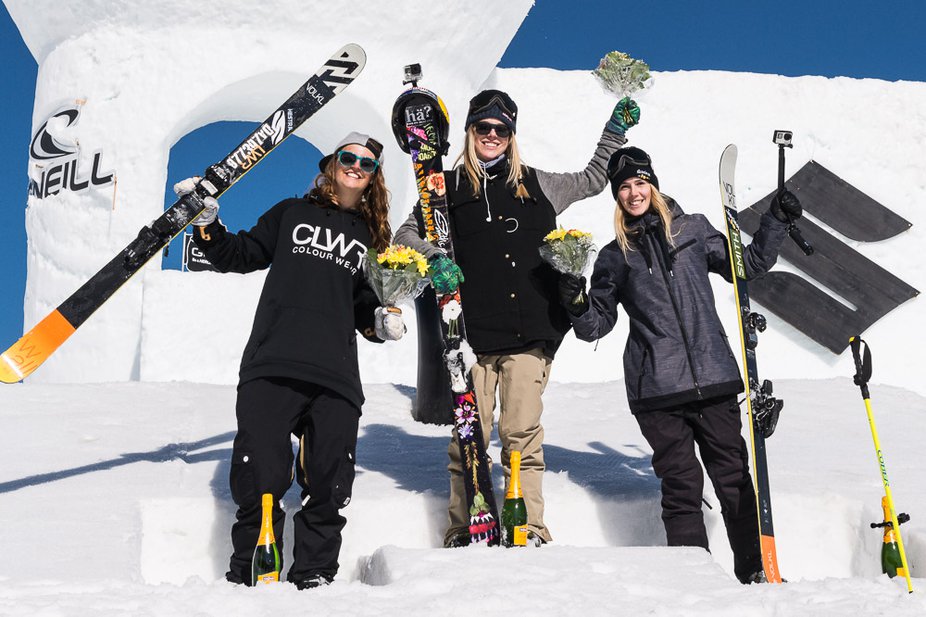 The weeklong session ran from 15th to the 20th of March 2015 and featured heli, sunset, and sunrise shoots, as well as the final showdown, the Big Air Contest. During the contest, we saw young German freeskier Lisa Zimmermann take her third consecutive title, while Norwegian style queen Kjersti Ostgaard-Buaas came out on top of the snowboarders.
https://www.newschoolers.com/videos/watch/762652/Contest-action-at-the-Suzuki-Nine-Queens-2015
Big Air Contest - Freeski
The skiers also pulled out all the stops during the contest. Lisa Zimmermann (GER) gave the crowd hit after hit, stomping her switch right 1080 mute and even landing a switch left double 1080, a never before seen trick for women's skiing. Head judge Kaya Turski (CAN) explained "Lisa was on fire all day long.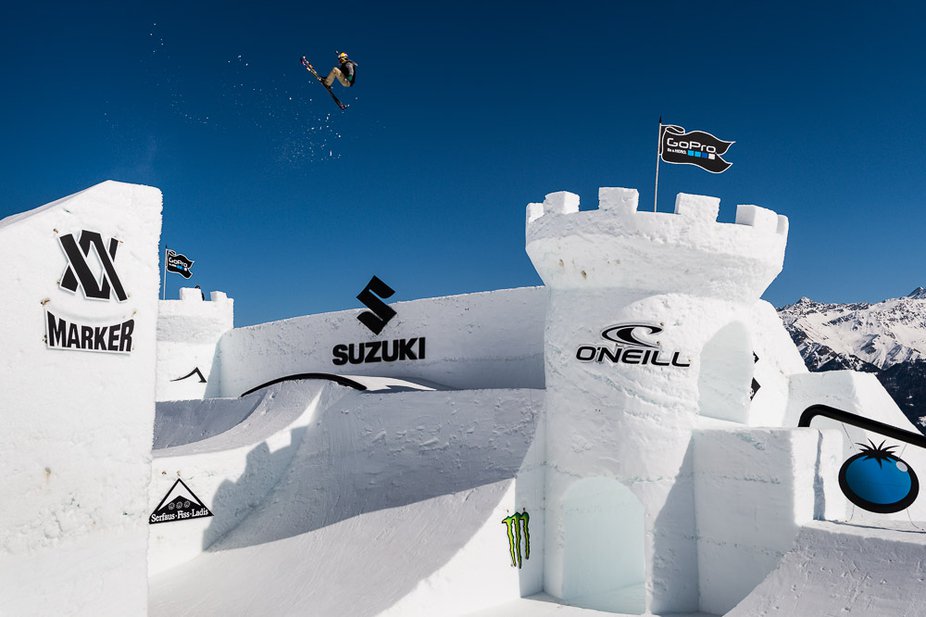 Throughout the session she mixed it up with different tricks, landed a switch double 1080, which is very impressive and really exciting!" Italian Silvia Bertagna was close behind in second with a solid 900 tail grab followed by a steezy 1080 tail grab. Rounding out the podium was Emma Dahlström (SWE), taking home bronze thanks to her smooth switch 720 double japan and her solid switch cork 540.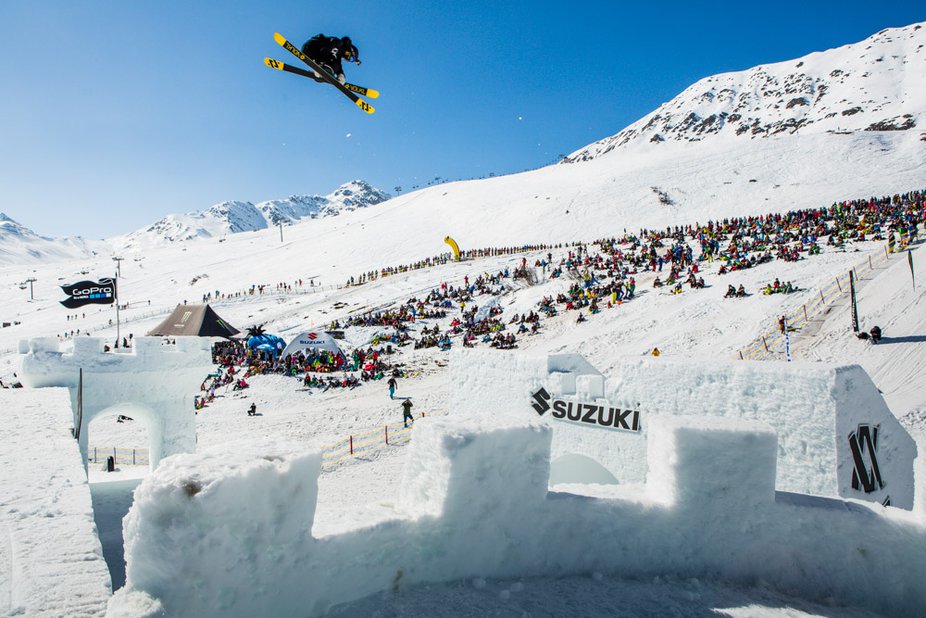 Big Air Contest - Snowboard
Echoing the relaxed attitude of the super session, the contest took the format of a one-hour jam session where each rider had about eight runs, with two best tricks counting to their total score. Kjersti's consistent riding and effortless style is what set her apart, with a backside 540 japan and front 720 stale. On top of that, she landed nearly perfect frontside 1080 for the first time, a trick stomped earlier in the week by Jamie Anderson (USA). Kjersti was stoked, "I am so surprised to be on top of the podium, because I came up here this morning super tired and wasn't sure how it would go. All of the sudden, I'm trying stuff that I know I can do and actually got a front 1080 which is my first ever. It's an amazing feeling."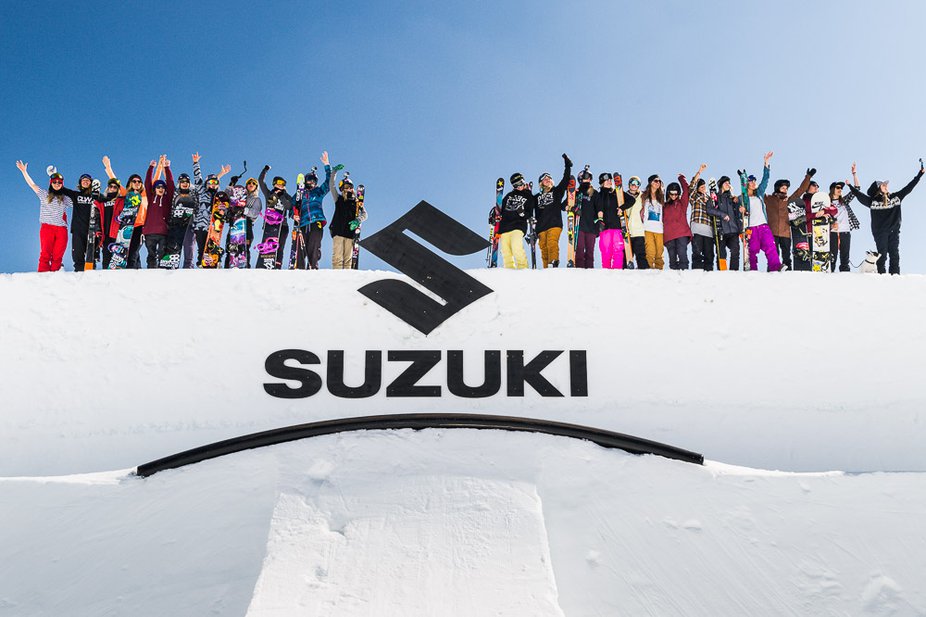 Having stomped a world first double backside rodeo mute the day before Klaudia Medlova (SLO) was on form and threw down an airy backside rodeo 540 and a frontside 720 mute placing second and Elena Könz (SUI) came in third with a personal first backside 900 and a switch backside 540.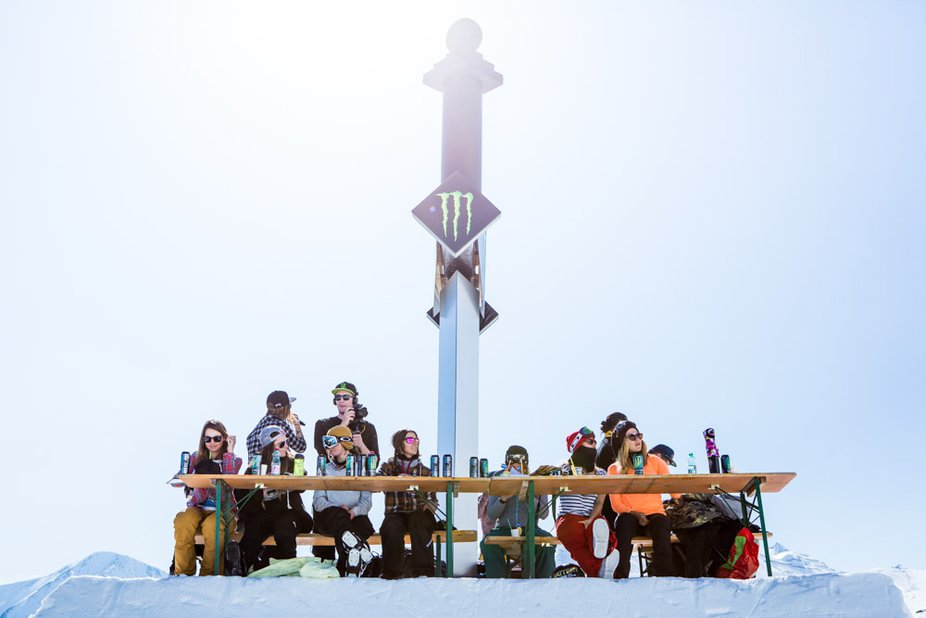 Stay tuned for the full event recap with the highlight edit, along with all the new tricks and awards from the week will be revealed and the photo contest winners. 

Follow us on social media @ninequeens