Hey there!
After having an awesome time in Japan we (Alvaro, Nicholas, Prendi and me) went to Canada for the second trip of our project. There we met up with our G Mr. Mario Käppeli and snowboarding storyteller and iconic photograph Mark Gallup.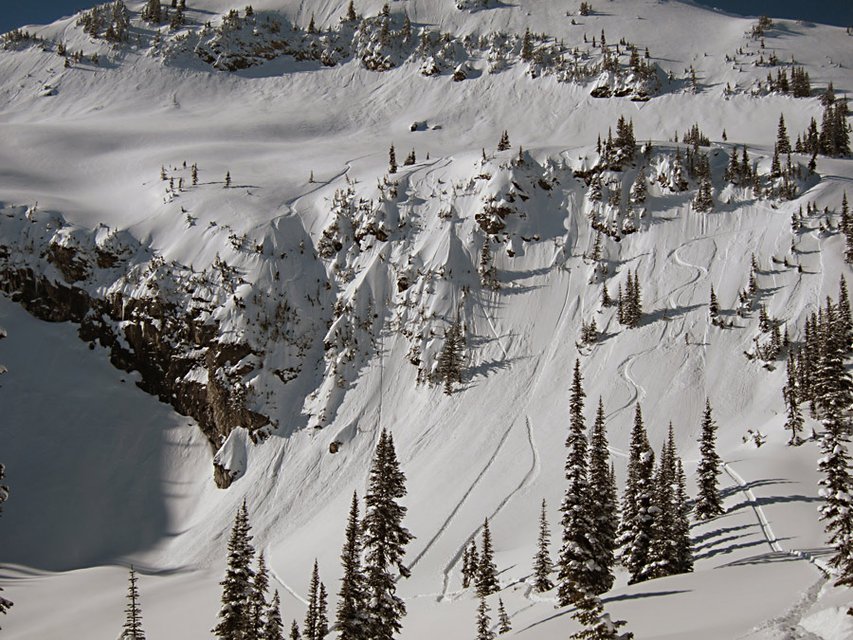 After running through airports, almost missing flights and super slow pass controls we finally arrived in Kelowna interior BC. Some of our boardbags didn't quite make it in time and our filmer being really sick and our photographer having a stomach flue, Nico, Alva, Mario and me checked out the Monashee area and built a kicker on our first day. We had four incredible days there, doing drops, cliffs, lines and a kicker.
[Show as slideshow]















Next stop K3 operations, a bit further north. There we stayed down in the valley at a hotel, and got driven up every day. The terrain looked so sick, real alpine stuff, but unluckily everything on the top was really windblown, so we couldnt do all the good stuff. It looked so nice.
But we found some stuff to do in the woods and on the last day I must have really fallen in love with one tree and headed home with three stitches. Please wear helmets when you go ride!
All in all we had a blast, thanks to Monashee Powder and K3 !
Sick terrain, good snow, amazing food and a lot more…
Thank you Mark for taking us to such a sick place.
Cheers,
Lisa