I was so happy to be able to compete in the Linecatcher 2010, from the day I got word of the event I was mentally and physically preparing for the contest. I went into the day ready to attack, thinking about my lines, and thinking about what it was going to take to win. With a huge cast of pros, Petit, Sage, Candide to name a few, the competition was heavy.
Results Linecatcher 2010
1 er Candide THOVEX (FRA)
2 e Sean PETTIT (CAN)
3 e CR JOHNSON (USA)
4 e Sage CATTABRIGA-ALOSA (USA)
5 e Bene MAYR (GER)
6e JP AUCLAIR (CAN)
7e Chris BOOTH (AUS)
8e Fabien MAIERHOFER (FRA)
9e Mathieu IMBERT (FRA)
10e Richard PERMIN (FRA)
NC Anthony BORONOWSKI (CAN)
NC Tim DURTSCHI (USA)
NC Victor GALUCHOT (FRA)
NC Sven KUEENLE (GER)
NC Léo TAILLEFER (FRA)
NC Martin SÖDERBERG (SWE)
It was not until my second run, when I saw Candide throw down a flawless run with a massive flatspin and cork 7 true tails did I decide to throw a double flip in my run. I needed a little more air and I would have completed it but o well, I am happy I went for it. I am looking forward to next years comp already! I cannot wait to come back and do it again.
It looks as though Tanner Halls thoughts on skiing were removed from the internet. Luckily I was there when he gave his motivational speech. It is always fun to listen to Tanner's thoughts on skiing.
Here is some more LineCatcher Media!
Video on Ski Pass
Linecatcher Contest Book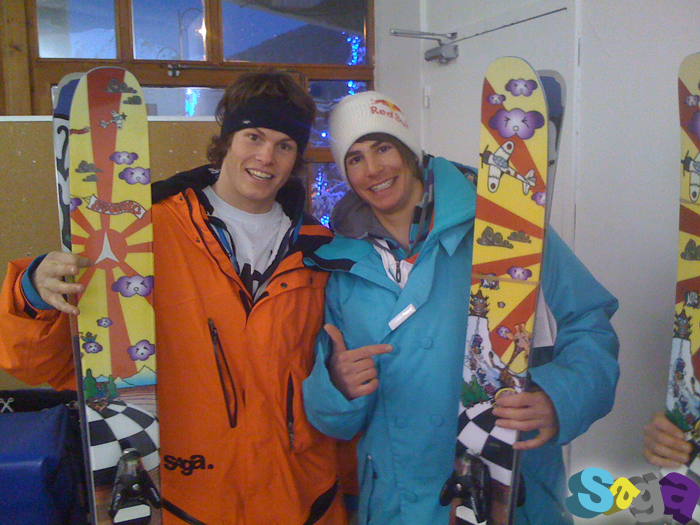 Bene and I getting new skis, Bene got 5th place!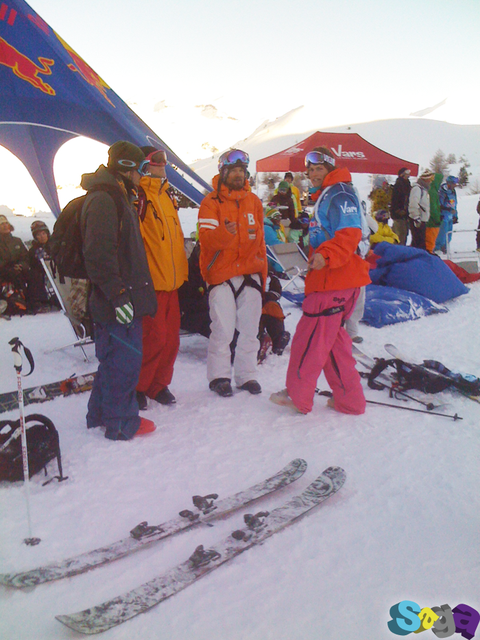 Watching the riders from the base area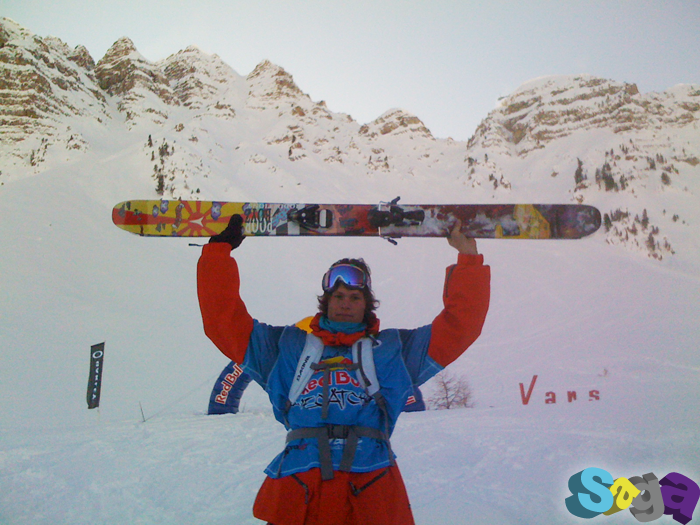 Vars France!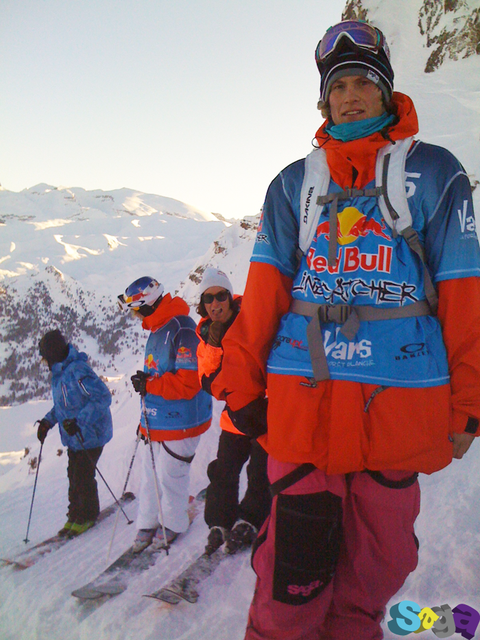 Hanging at the Top, Sean doing something weird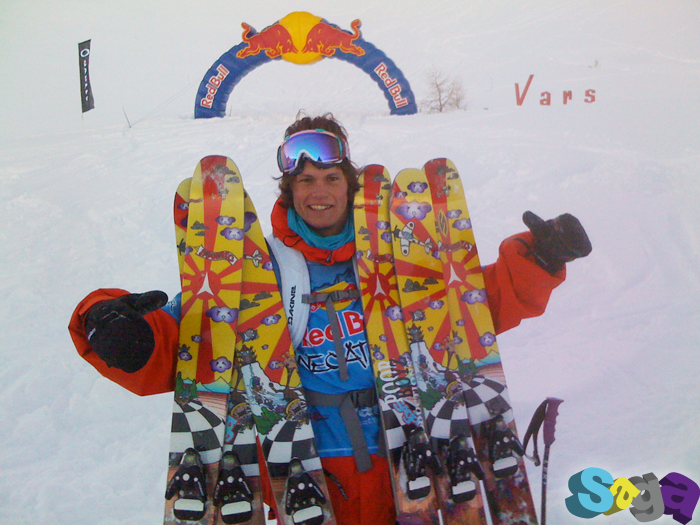 New Skis!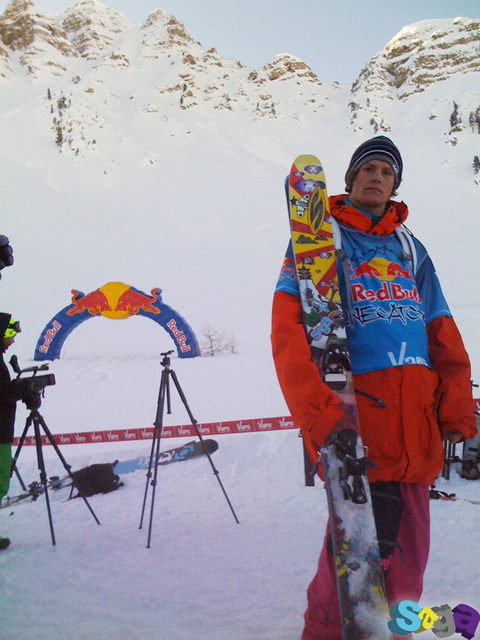 Profile 1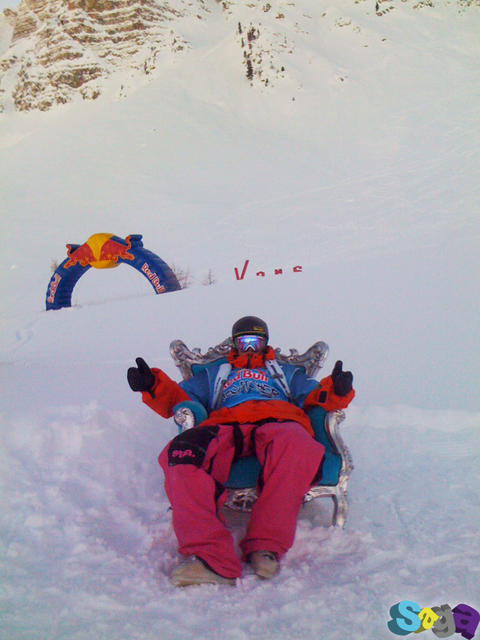 Profile 2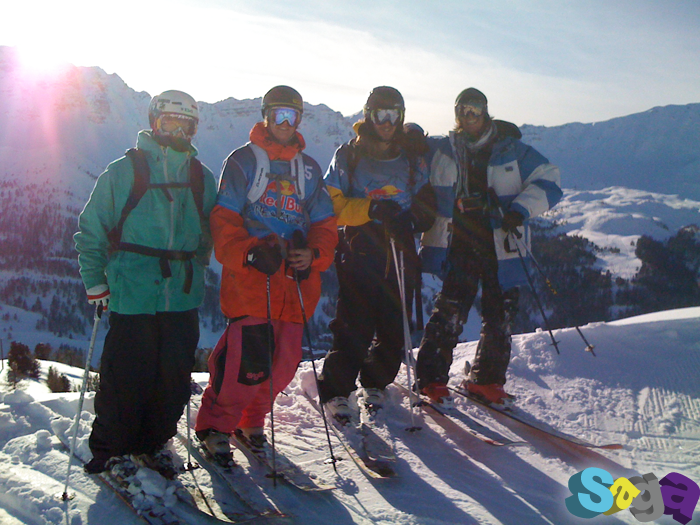 Taking some free laps with Sage and Friends
Related posts:Linecatcher Day 2: Viewing the Course