Today was a really exciting day, one of those pow days you remember forever. We all met up to look at the venue (which is in perfect condition right now) and then we just free skied all day. The Linecatcher Event is going to be crazy this year, a step up from last year for sure, Red Bull really knows how to put together solid events.
It was a freeski day of Fresh Powder and Windlip Jumping all day. Sean Petit, Boronowski CR Johnson, Sage, JP, Bene Mayre, and so many fun people it was a good time.
Tommorow we will look at the course close up, and dust off the jumps that were built in the previous week by Julien Regnier, big thanks to him for shoveling like a mad man for a week straight! Tommorow will be a good day for mental pictures, and I am really excited to cram my brain with the knowledge of 10 kickers (about 3 or 4 I will Choose for my Run) a feat I have not done before.
More Updates will come tommorow!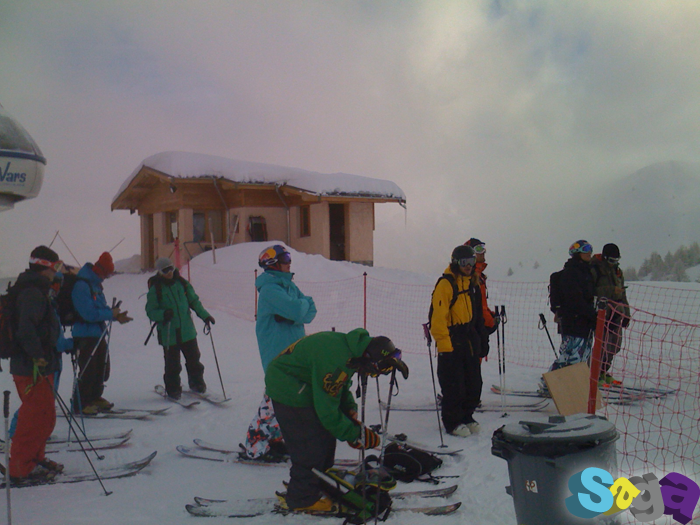 Looking up at the Venue, Binoculars were helpful here, Sage, CR, JP here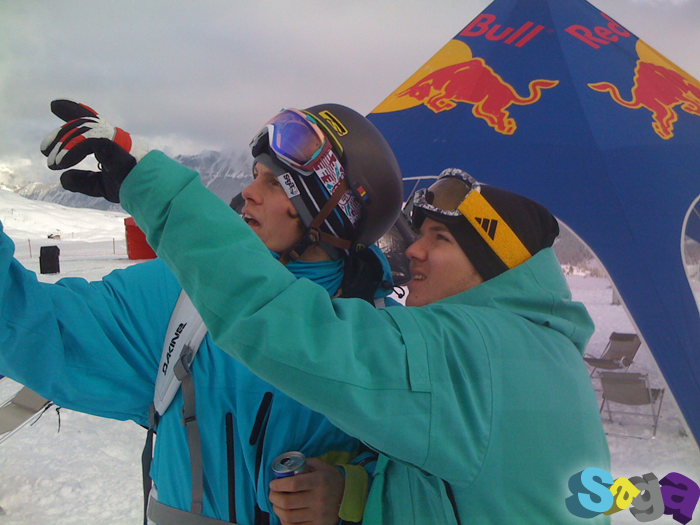 Giving the Course a Serious breakdown here with Friend and Qualifying Hopeful Fabio Studer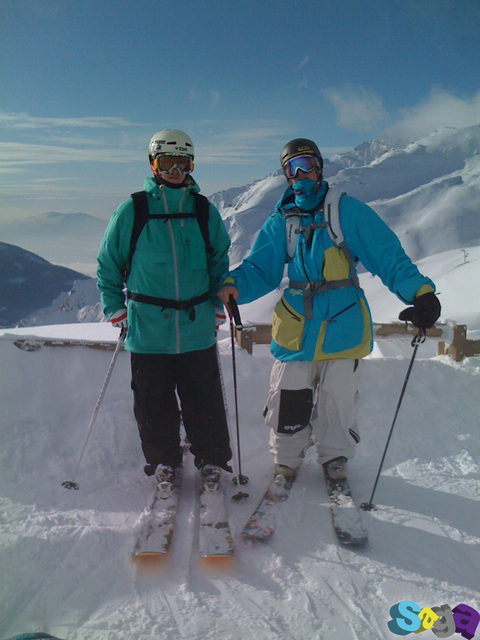 Good Luck To Fabio in Qualifying tommorow! It is a tough field of 15 riders and top 2 are taken to finals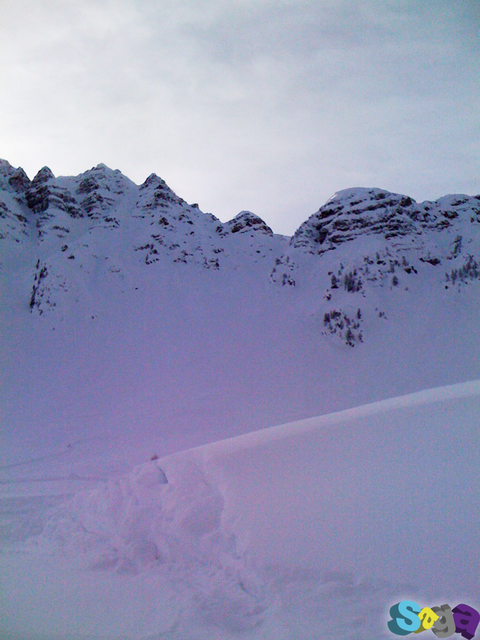 THE VENUE, a bad Iphone Pic but the Binoculars like I said helped alot
No related posts.