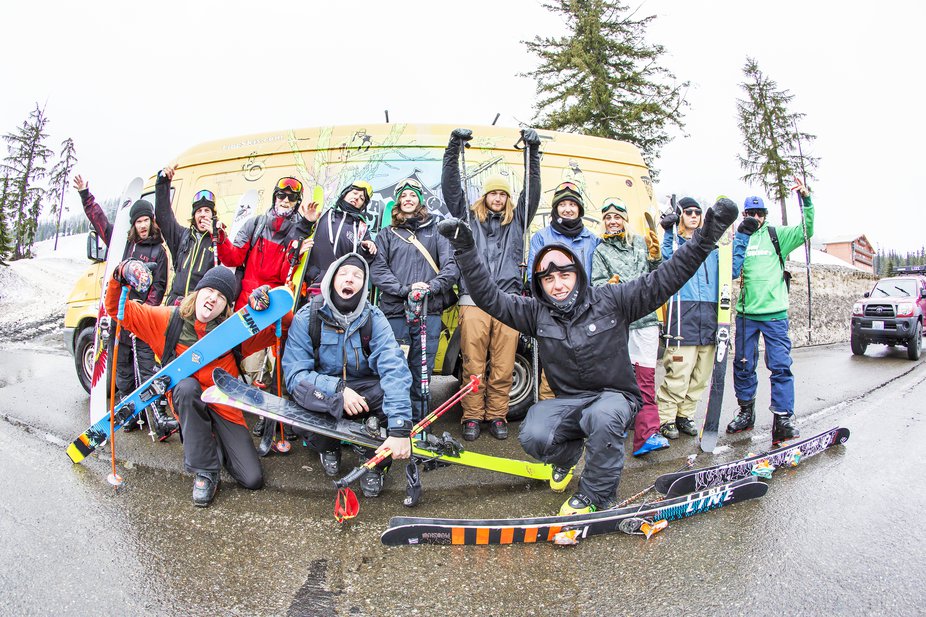 Photo: RocMaloney Photography
The annual Line Skis Spring Break team shoot brought together the Line family for a week of shooting in the wet and wild PNW, at the Summit at Snoqualmie. This week brought the largest ever gathering of Line skiers from all over the world to the playgrounds of the Summit Parks and Alpental. Good skiers, good terrain, and (some) good weather made for a fun time, to say the least.
This years spring breakers were:
Will Wesson, Andy Parry, Rob Heule, Kim Lamarre, Erik Olson, Jack Borland, LJ Strenio, Ross Imburgia, Hadley Hammer, Jeff Curry, Andrew Whiteford, Leo Taillefer, Sami Ortlieb, Peyben, Dylan Siggers Video, RocMaloney Photography and Garrett Russell and Friends, MORE!
After hearing the hype I rolled up the pass to Snoqualmie with big expectations on a sunny Sunday. I was a bit surprised to only see Will, Khai, Jack and a few others. Little did I know, the crew was split up, GTS'ing all over the natural terrain of Alpy, and some private features built by the Summit Parks crew.
Leo Taillefer lit up Alpental, finding hits that long time locals never even thought were possible.
https://www.facebook.com/leotaillefer/videos/219606681732029/
Meanwhile, Sami, LJ and another squad were up shooting some fun features, including QP's and a rope swing.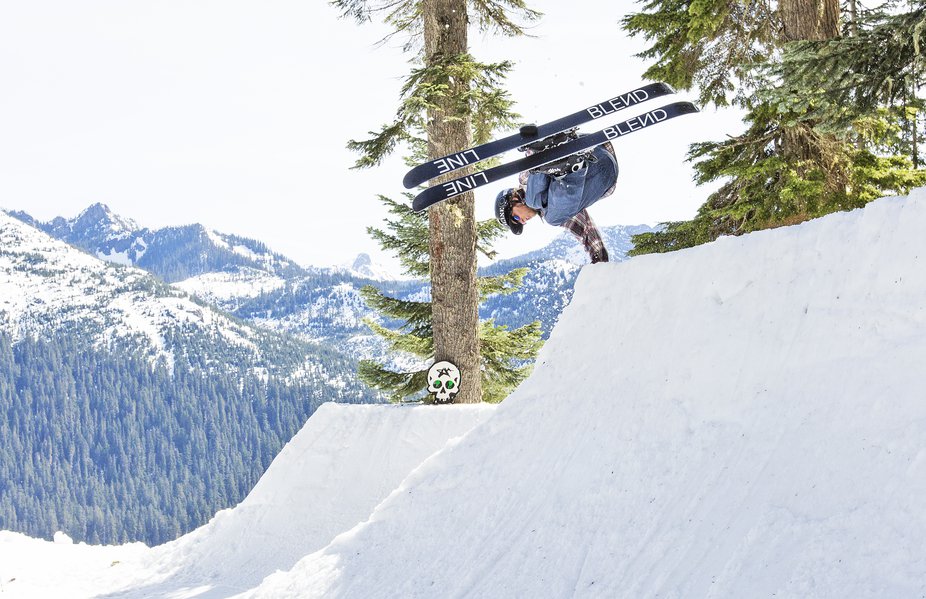 Photo: RocMaloney Photography
Back in the park the boys and girls brought it in the slush, stacking clips with Liam Mckinley and Jake Strassman behind the lenses. Newcomer to the team Khai Krepla showed off his pole dancing moves, with smooth moves on the 'qualmie green tubes, while Ross went full Ross, attempting a tip-catch front flip on a big green tank. Young gun Tucker Fitzsimons will be one to keep an eye on in the future, with a deep bag of tricks and solid style.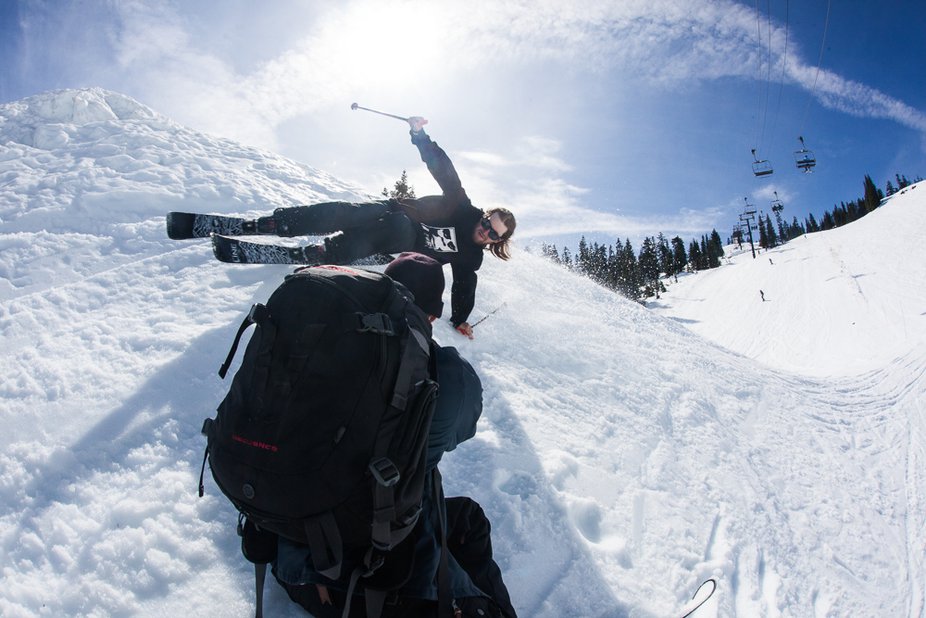 Jake GTS'ing Jack Borland
Photo: Matt Sklar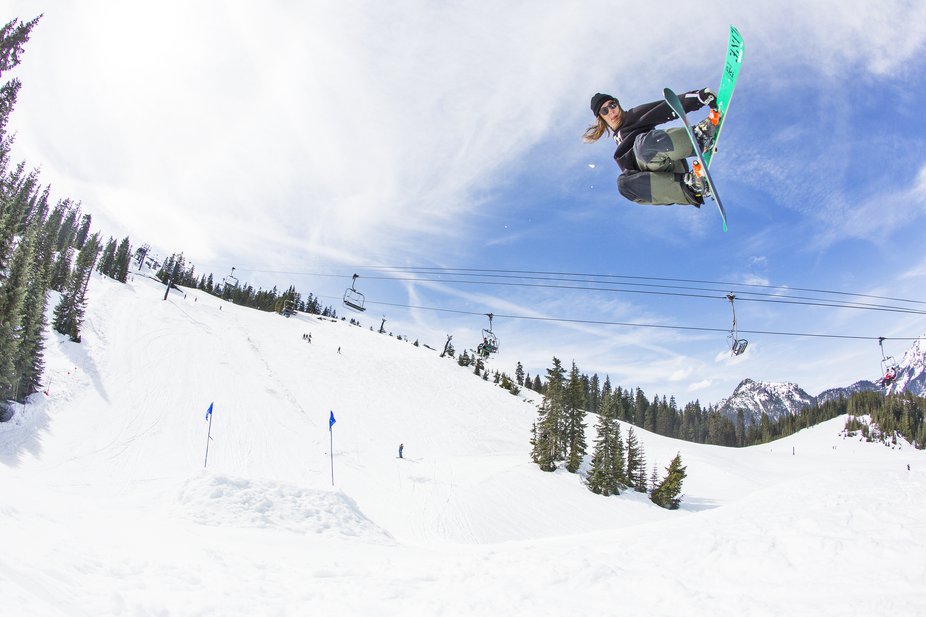 Tucker
Photo: RocMaloney Photography
Cruising in the sunshine and slush is hard to beat. Spring in the PNW brings that beautiful sun, but still plenty of rain. And sadly the skies opened on Monday and Tuesday, the public day. Despite the wet weather, the crew sessioned the park and played around on the natural terrain. Khai was unstoppable ripping through the slush busting backies lap after lap. As any northwest locals know, you have to embrace the rain with the sun, and these skiers did their best, although I'm not sure anyone will be moving to Washington any time soon.
https://www.instagram.com/p/BD1UVFJSHBd/?taken-by=ericadurtschi
With such an all-star cast it's hard not to have a #morefunner time. Keep it weird and keep it wild!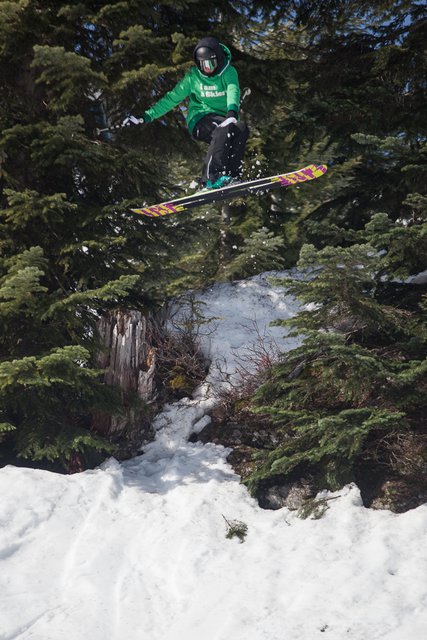 Katrina
Photo: Matt Sklar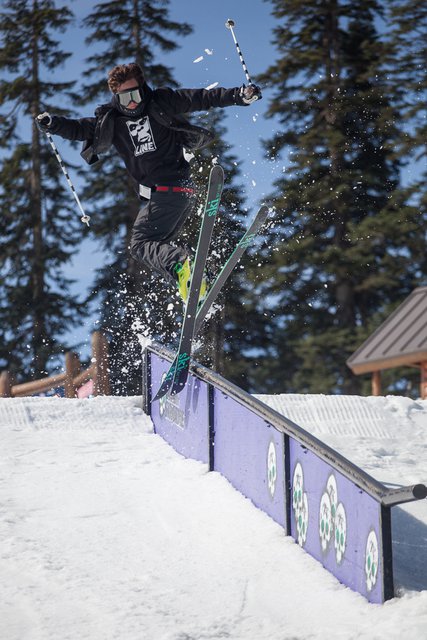 New Kid Khai
Photo: Matt Sklar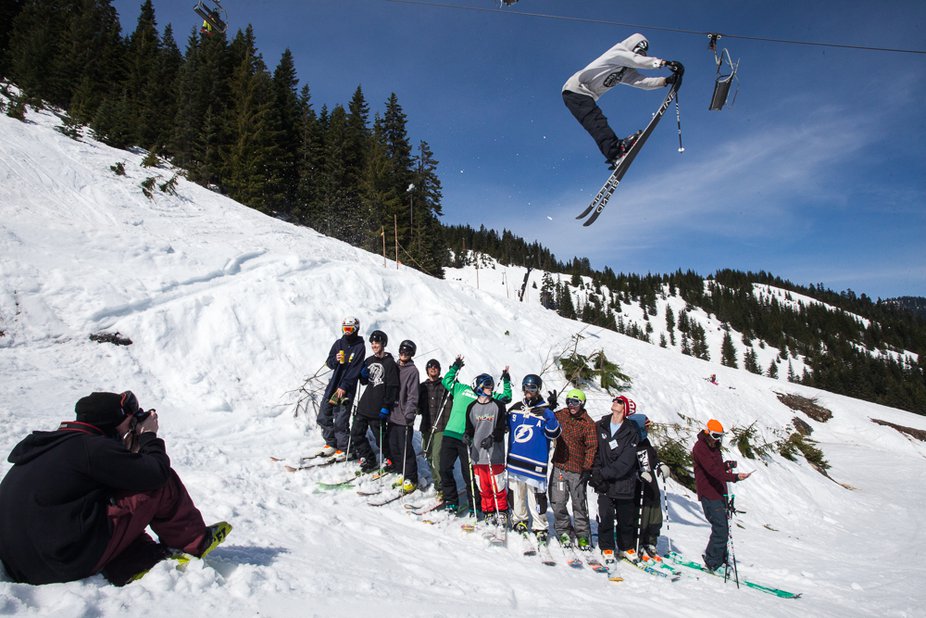 Will gaps for the crowd, while Erica gets the selfie
Photo: Matt Sklar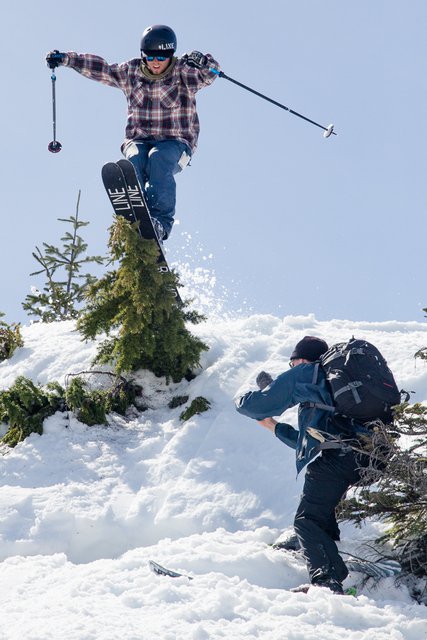 Sami cheesin
Photo: Matt Sklar